To demonstrate the potential of a new development in the bohemian Melbourne suburb of Fitzroy, leading Australian design practice Hecker Guthrie was called on by JCB Architects to apply their considerable expertise to the showpiece apartment.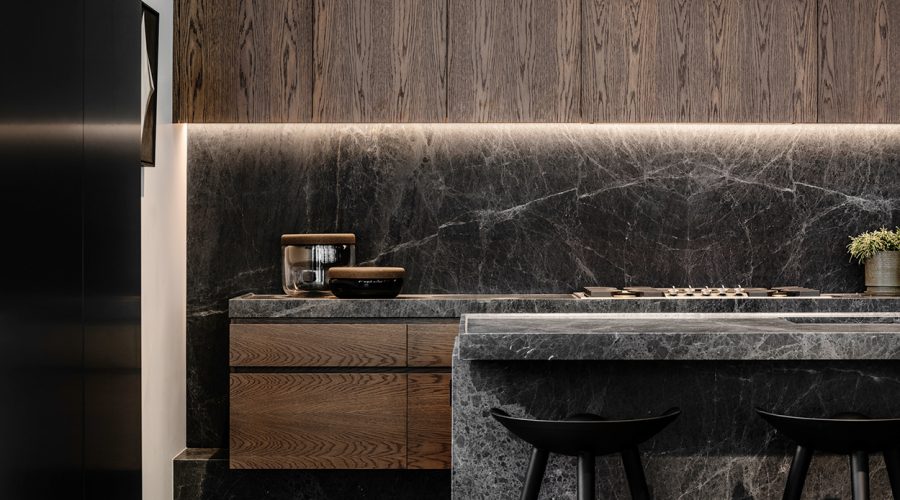 Set on sturdy bluestone foundations the original building, with striking arched windows and stone trims, served as an inspiration for the design team, keen to incorporate historical elements with modern functionality. The red brick facade of the former boot maker's shop, dating back to the 1880s, became the leaping-off point.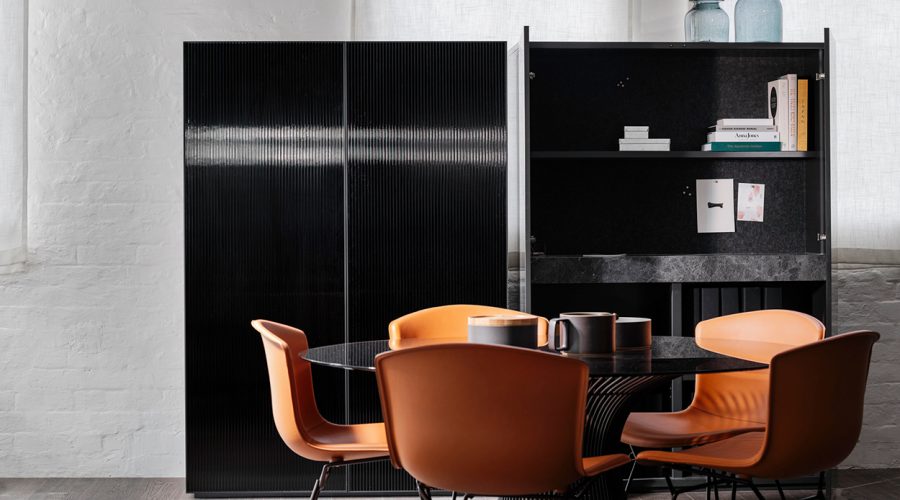 "We took references from the origins of the site's environment and expressed this through the materiality," said Hecker Guthrie founding director Hamish Guthrie.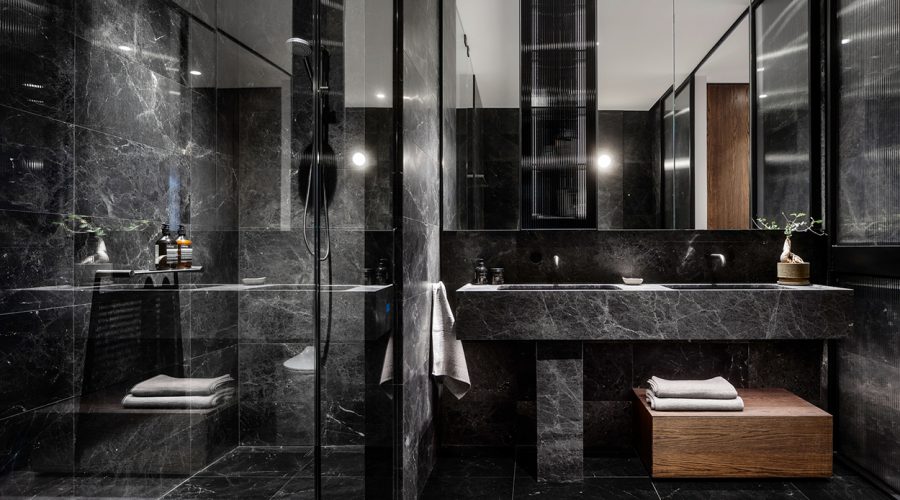 Inside the apartment, there's a sophisticated play between light and dark, with the bathrooms becoming a sanctuary of polished stone.
"Glass panels throughout are tinted darker to represent the grit and tenacity of the surrounding landscape, and the overall colour scheme is darker to give it a very sophisticated, premium feel," Guthrie said.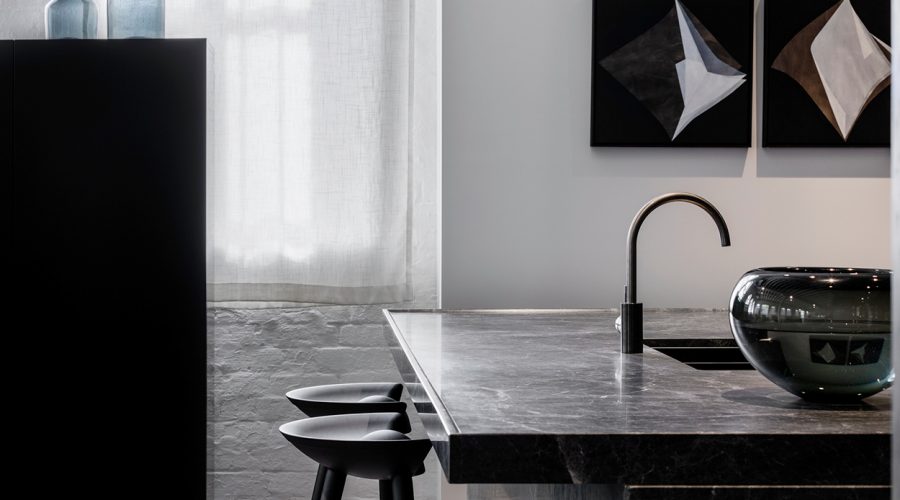 Adding to the sophistication is the 3.3 metre ceilings, which bring an element of the contemporary loft to the historically-minded location, anchored by rich oak timber detailing and fluted partitions which define spaces while maximising the generous flow of light.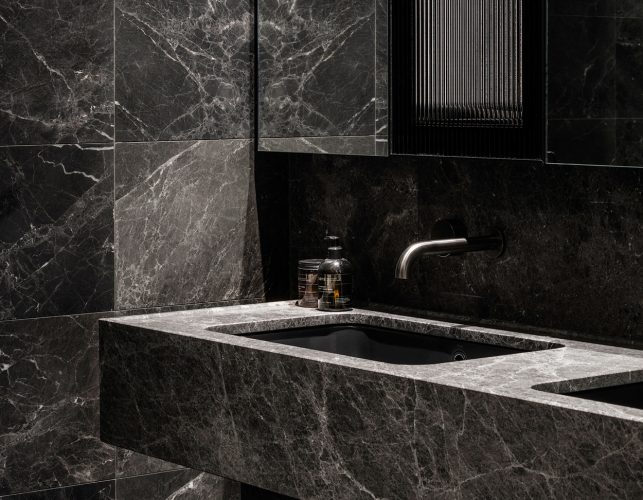 To maintain the high standard of sophistication, furnishings were kept to a minimum, with select pieces offering aesthetic satisfaction with defined silhouettes and textural details with warm leathers, plush velvets and rumpled linen.