Nestled among the neck-craning trees in Orinda, California, the Miner Road House is an exquisite example of both visually-impressive and ethically-conscientious design. The clients, a couple of environmental scientists, relocated from the Oakland Hills to the summer climate of Orinda, and their commitment to sustainability was evident throughout the design process — including a request for net-zero energy performance annually.
Designed by renowned firm Faulkner Architects, entry to the 346 square-metre house is from the north, where a steel plate-covered walkway leads to the front door. Inside, nearly-7 metre-high ceilings and floor-to-ceiling windows build a light-filled continuity with the landscape.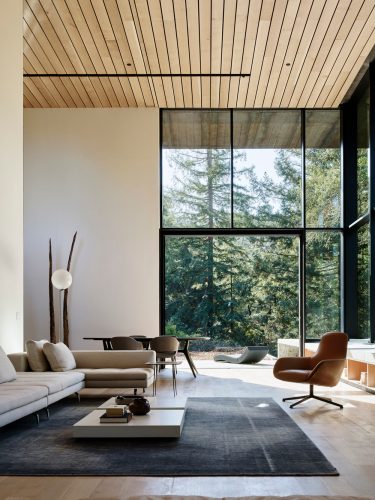 Suitably tonal furniture completes the living room, with Zanotta's Bruce sofa and Kent armchair from Studio Italia providing a cohesive feel and palette, mirroring the effect of the wood and white walls.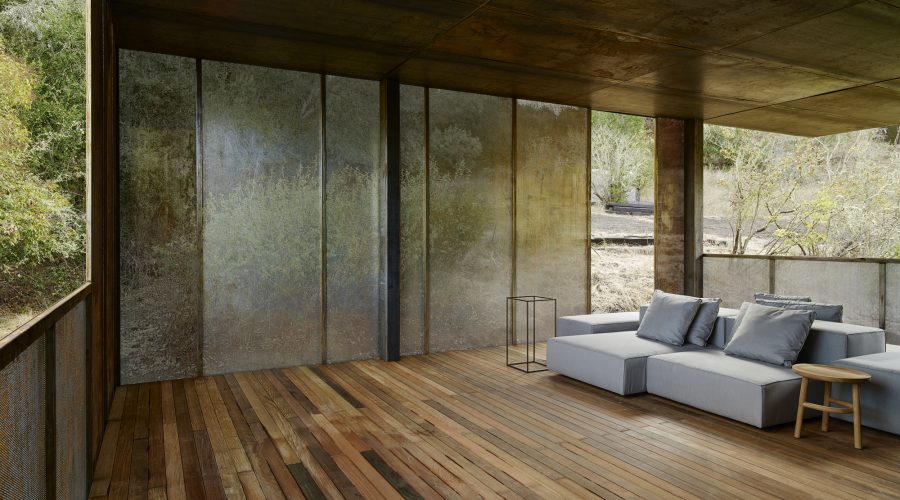 A 3.6 metre retractable glass wall also opens onto a patio and adjoining garden — another gesture that the family desired an open living layout that connected directly to the surrounding topography.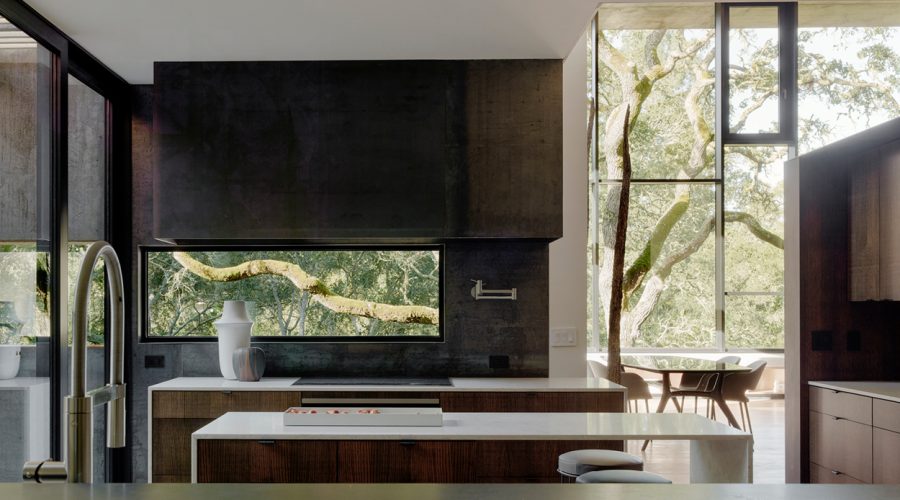 A mezzanine plan evolved with a double height family space nested with a master bedroom and study stacked above the kitchen and nook. A screened pacing deck for long phone calls shades the upper level from afternoon summer sun, while downstairs, secondary bedrooms along an extendable hallway wrap an outdoor dining area situated between the kitchen and family room.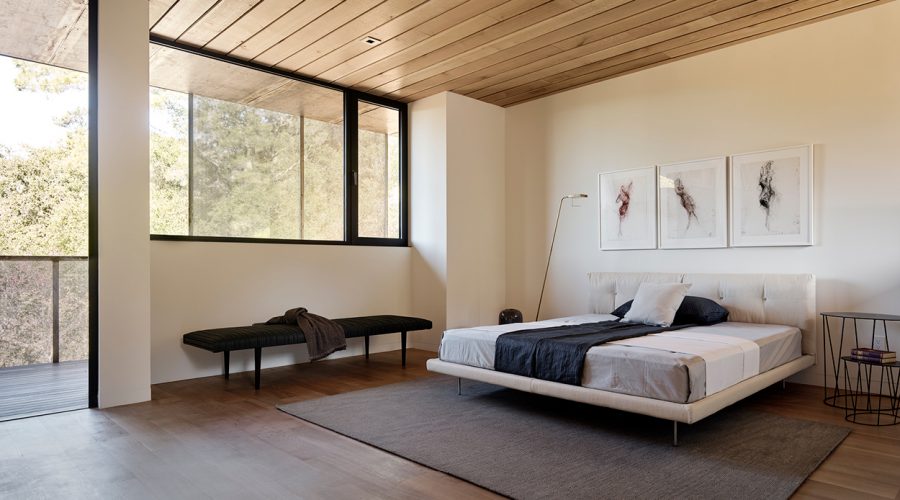 Construction materials and methods were considered in balance between first and lifecycle costs. The Corten steel rain screen for the exterior and the interior wood were chosen to take advantage of the zero annual maintenance cost, and a sprayed-concrete foundation allowed formwork to be repurposed for wood framing.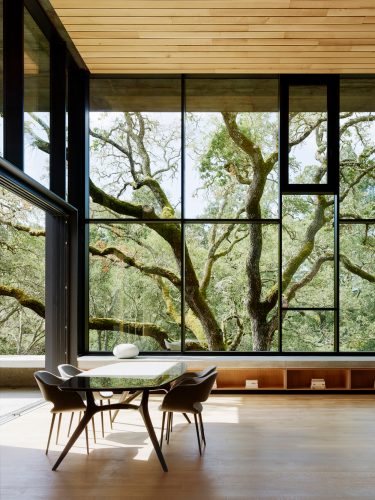 Perhaps equally as impressive as this home's aesthetic design is an 8.1kW photovoltaic system that provides on-site renewable energy, and produced more electrical energy than the house used the first year. Rainwater is collected via a waterfall from the roof at the end of the hallway, while greywater is collected separately and reused for irrigation.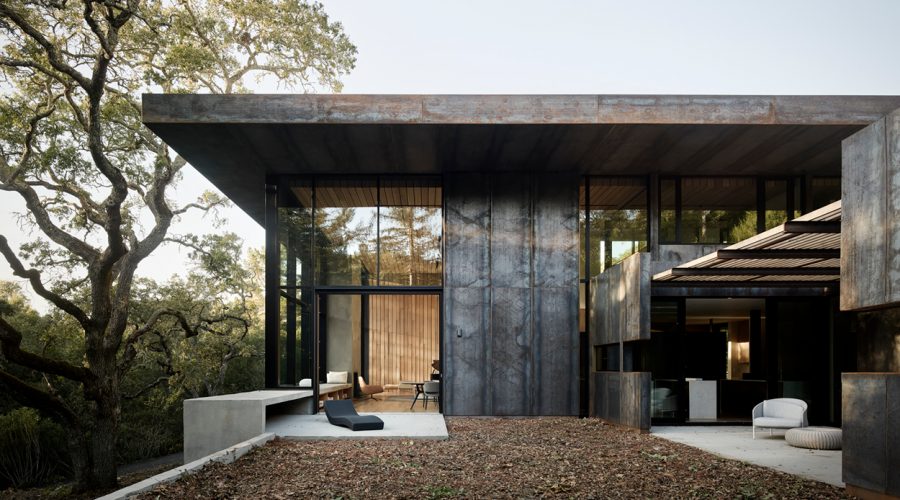 This home's pleasingly-minimalist interior finishes comprise acoustically detailed, unfinished oak ceilings and walls, with the smell of the oak and the feel of it under foot building a multi-sensory connection to the immediate landscape outside.
The sum total of the limited and landscape-driven materials in this breathtaking home, presents a relaxed and quiet built environment that allows the senses to focus on the natural environment, allowing this family to maintain a haptic connection to the rhythms of our planet in their day-to-day lives.
Architect: Faulkner Architects
Interior Design: Faulkner architects with DZINE Concept