The configuration of two-storey houses usually follows the time honoured tradition of living and entertaining rooms on the entry level and bedrooms and bathrooms concealed in the privacy of upstairs but in-demand Australian architect Madeleine Blanchfield was not about to let convention stand in the way of her vision. Having a more than willing client, herself, helped the project proceed, with Blanchfield keen to maximise light and the views of surrounding trees for her own family home.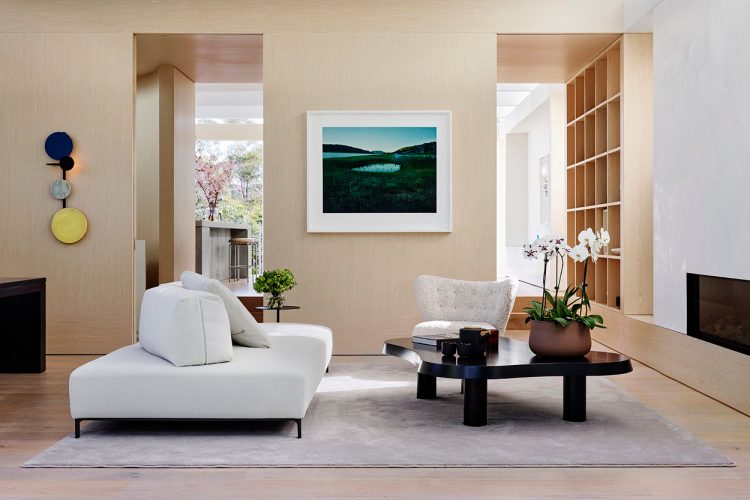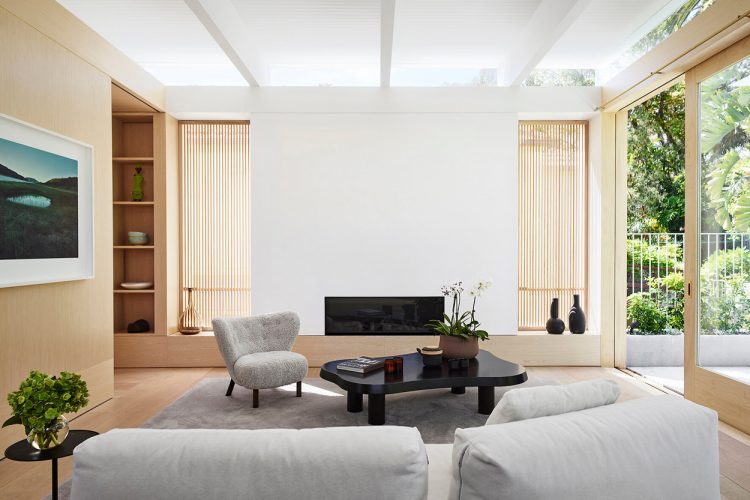 With an award-winning practice in Paddington, and 10 years under her designer belt as associate director of the highly influential Burley Katon Halliday, Blanchfield has a refined aesthetic that balances serenity and strong visual interest, that eases the eye rather than creating conflict. On a steep block near the rough surf of Bronte Beach, that balance was achieved by placing the bedrooms on the entry level and the living space on top, offering views of the surrounding trees.
Nature is also present on the entry level, with the garden an important part of the relatively modest home, with Blanchfield having gained her reputation for creating some of Sydney's most spectacular large houses. Vibrant creepers, hardy succulents and carefully curated garden beds can all be seen from the bedrooms.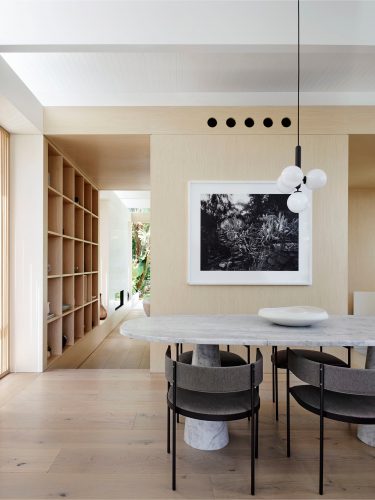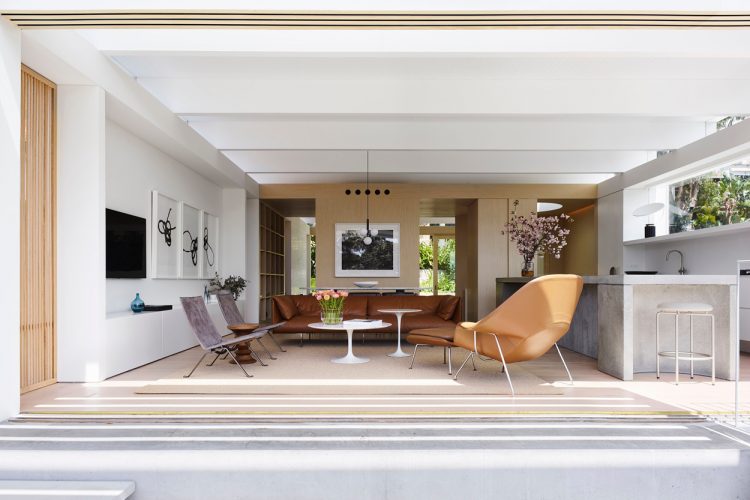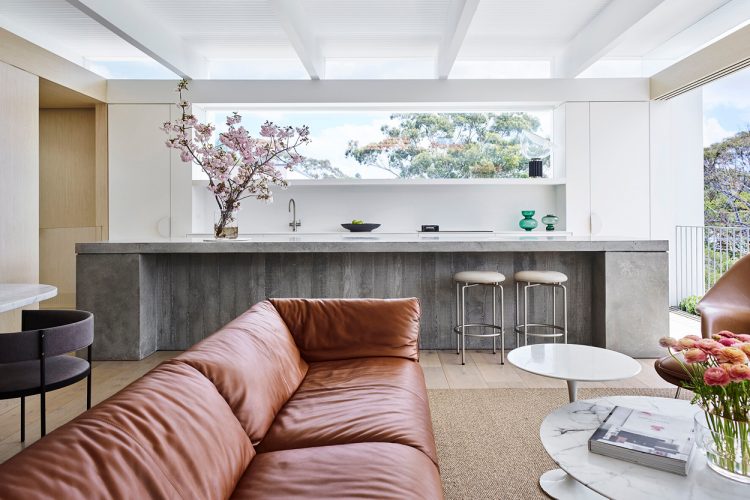 A dynamic curved staircase links the levels, with all the bedrooms opening off the functional focal point. Blanchfield eliminated extraneous corridors to maximise the feeling of space, which is carried through upstairs, where sliding panels can repurpose the functionality of rooms.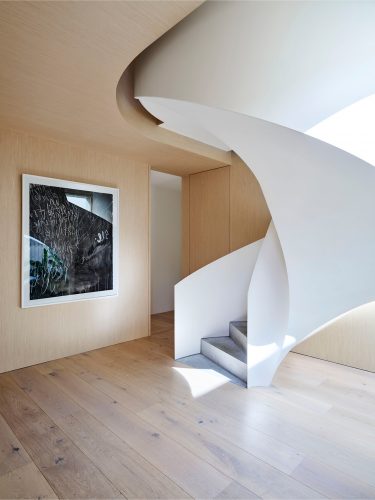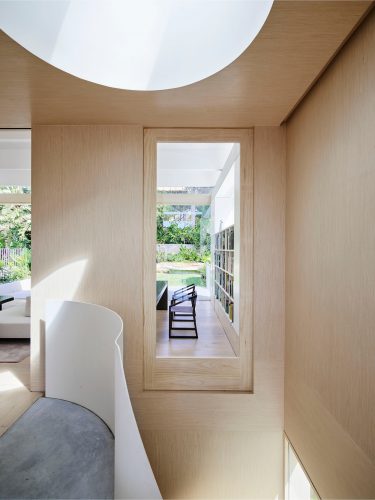 The key furniture pieces are executed with an ease that only comes from a trained eye, with a result that immediately shows Japanese influences.
"I'm very interested in Japanese architecture," Blanchfield has said. "The simplicity of Japanese houses – both contemporary and from the last century – is beautiful. They are honest, layered, detailed and manage to convey complexity of design with an overall purity and calmness. Spaces are fundamentally linked to ritual and beauty; they are flexible and embody a powerful and controlled relationship between the exterior, the landscape and the interior space. I believe we can learn a lot from their examples."
Here those learnings all come into play, delivering a masterclass of contemporary refinement fit for a truly modern family.