Rather than eradicate the mood of this seventies penthouse apartment perched on Queensland's Gold Coast in Australia, Cassie James-Herrick and her team at CJH Studio found the aspects they admired and ran with them. The three-bedroom apartment had been untouched since it's construction by the original developers, complete with eye-catching brass bathroom fittings and extravagant golden details, but the Melbourne-based interior design practice decided to pick and choose their changes, to create a more sophisticated, light-filled space that spoke to the needs of today.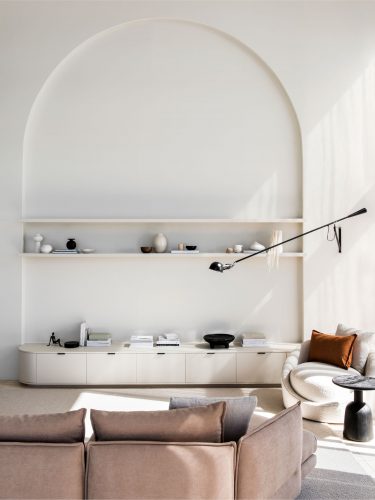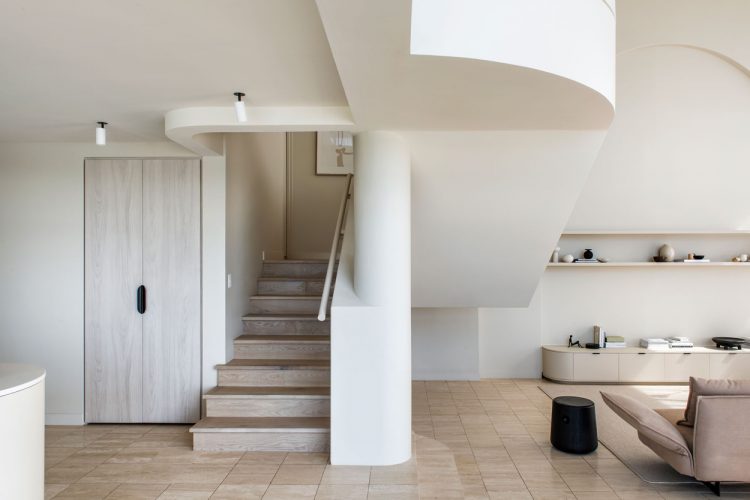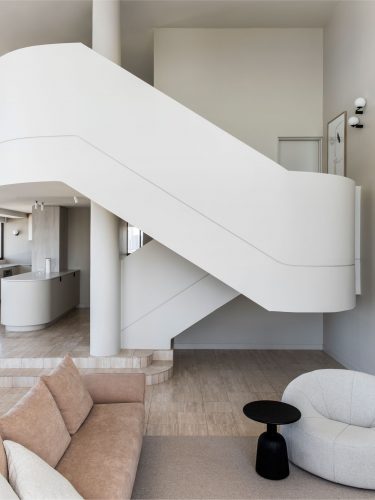 Naturally, the brass fittings are gone, along with all extraneous colours that would jar the creamy, textural palette which accentuates the structure's original curves. Surfing the curves throughout the space, James-Herrick created an impressive arch in the double-height wall of the living space in the two storey-apartment. The circular table in the kitchen mirrors the curve's softening effect which extends to the staircase, corridors and as far as the the walk-in shower, where the glass brick wall that originally dominated the foyer has been cannily and carefully repurposed.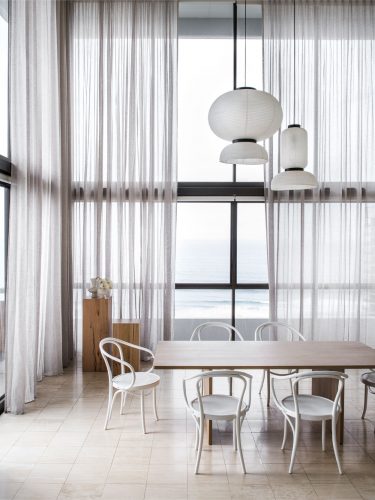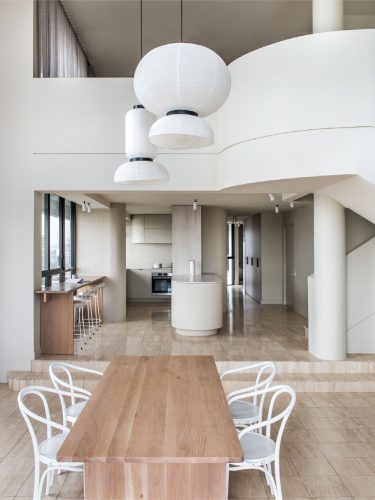 The lovingly-restored travertine floor is another example of paying tribute to the echoes of the past while finding a new voice. With custom joinery throughout and a crisp palette that envelope the space like a Roman toga, imbuing the minimalist approach with maximum visual interest, with no hint of brass and the only gold remaining on the apartment's address.