The genius of Frank Gehry is immediately apparent to anyone who has visited the Guggenheim Museum in Bilbao, Spain or the Louis Vuitton Foundation in Paris, but it's just as easy to appreciate by taking a seat.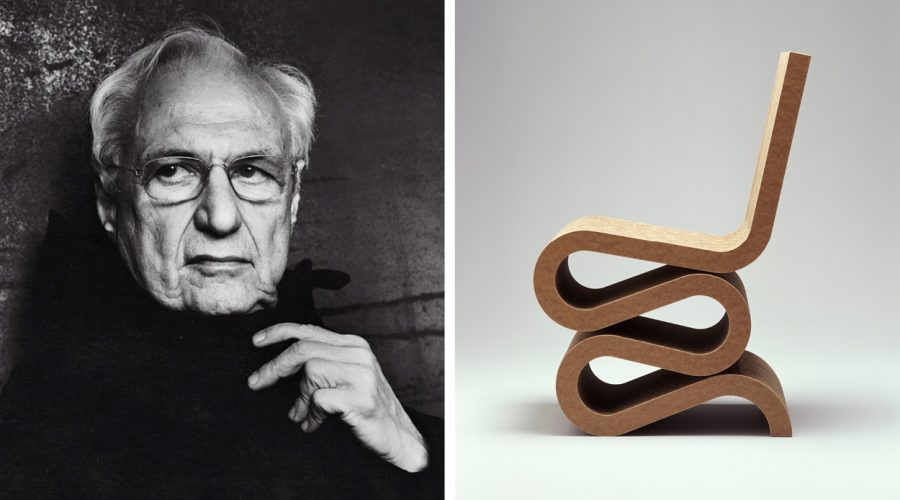 Before the blockbuster buildings, Gehry's fascination with unusual materials hit an early high point with the Wiggle Side Chair. Take a look back at something worth looking down on, in the nicest possible way.
1929: Frank Gehry is born in Toronto and, after working as a radio announcer and truck driver, studies architecture at the University of California and Harvard in the fifties.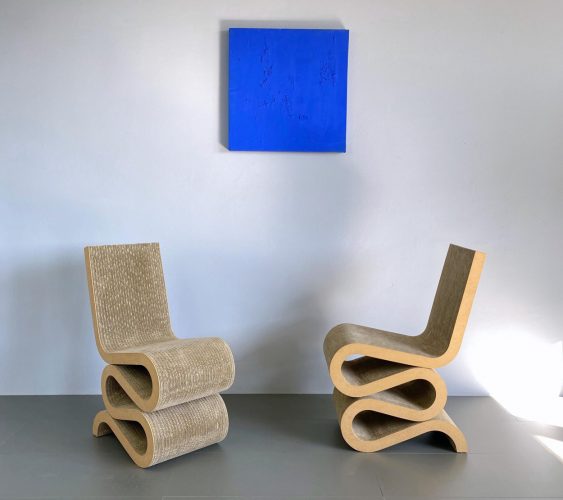 1969-1972: Having established his own firm in Los Angeles in 1961, Gehry saw a pile of corrugated cardboard outside his office and started to experiment. Inspired by a childhood spent exploring his grandfather's hardware shop, Gehry set about creating the Easy Edges furniture series, highlighting the strength and versatility of cardboard.
"I discovered that by alternating the direction of layers of corrugations, the finished board had enough strength to support a small car, and a uniform, velvety texture on all four sides," he told The Christian Science Monitor in 1972. "I found I could cut these edgeboard sections into geometrical forms, or bend them into sculptural, ribbon-candy folds."
The shape is reminiscent of Verner Panton's 1960 fibreglass Panton chair. Gehry's cardboard pieces were originally designed for artist Robert Irwin's studio but become popular when produced for the public.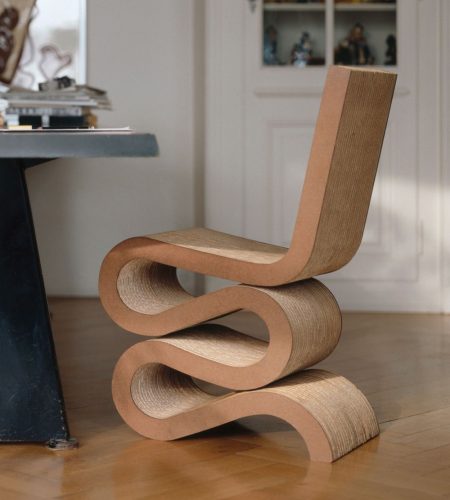 1973: With the ever-growing popularity of the Wiggle Chair, Gehry was worried that it would overshadow his reputation as an architect and stopped production of the Easy Edges collection.
1982: Gehry stopped producing the noise-reducing and environmentally sustainable cardboard furniture, ceding the rights to Vitra. It was a fortuitous relationship with Gehry going on to design the Vitra Design Museum in Weil-am-Rhein, Germany, which opened in 1989.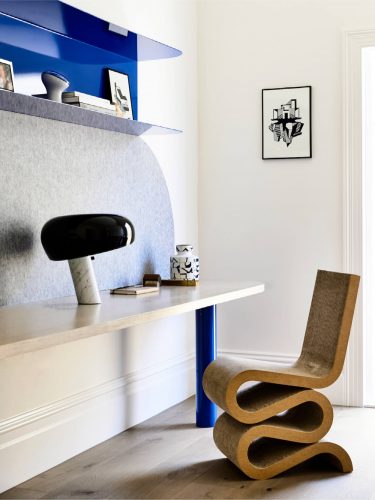 Today: The Wiggle Chair is in New York's Museum of Modern Art and continues to be used by interior designers to add impact with its unique silhouette and immediate aesthetic integrity. It is available in New Zealand at Matisse.