Having spent their holidays sailing the waters of Manly Beach on the Whangaparoa Peninsula for four generations, this family immediately spotted the potential of this spectacular site 15 years ago, when it housed a traditional two-bedroom bach.
With an eye on spending more time in the magnificent location they recently enlisted SGA Architects to reimagine their retreat as a personal yacht club with concrete features by Peter Fell the coloured concrete specialist.
White painted ply walls, eucalyptus saligna, extensive built-in cabinetry, silvered cedar and ultimately concrete were used to execute subtle nautical themes that integrate the indoor and outdoor spaces in a ship shape manner.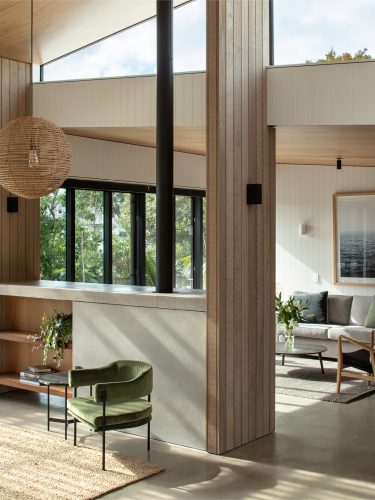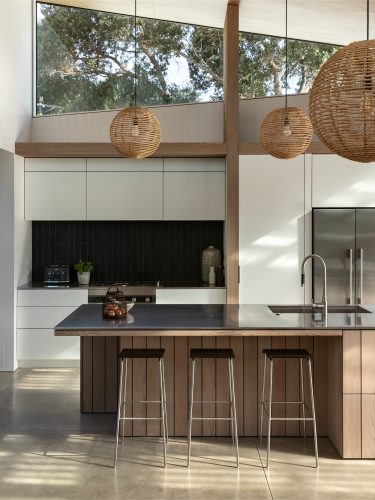 "We wanted to achieve a warmth akin to the white sand beach context in the colour of the concrete," says Maria Hosking from SGA. "The same oxide was also used in the plaster finishes on the fire surrounds, pool and planting boxes. The concrete floor extends from the outdoor room inside to further reinforce the seamless flow between the exterior and interior living space."
"The client will benefit as the floor will stay cooler in summer and warmer in winter thanks to its extensive insulated concrete floors," a representative from Peter Fell says. "The floor is a smooth, easy-to-clean surface which makes it easier to maintain a healthier environment."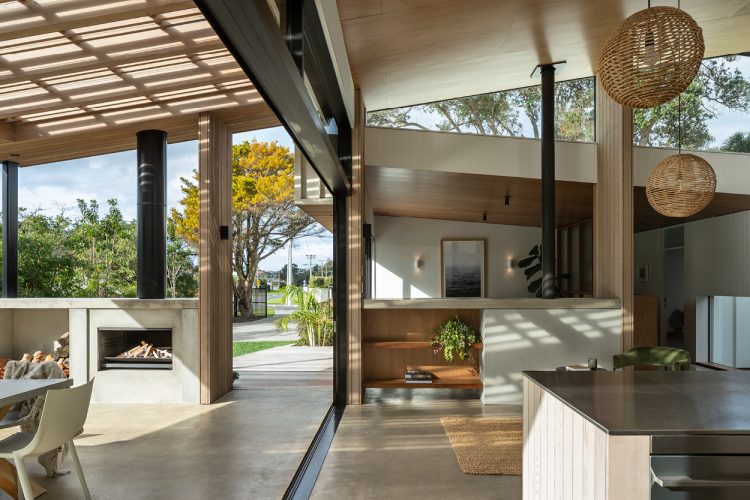 "Coloured concrete can be used exclusively throughout the house, or used in conjunction with other flooring materials such as hardwood flooring, tiles or carpet – you simply use decorative concrete where you desire. The decorative concrete can provide a simple clean platform to a room, or be cut into patterned 'tiles', or augmented with a variety of inlays and inserts providing a range of textural and design options."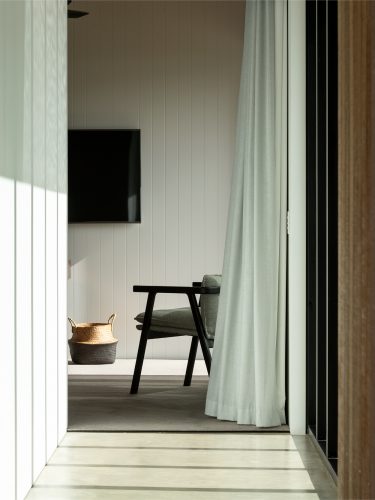 Now the master bedroom is nestled away from the guest wing with two bedrooms and grandchildren-friendly bunks. The living area overflows to the pool with simple furnishings and a restrained palette letting light do the work in creating warmth.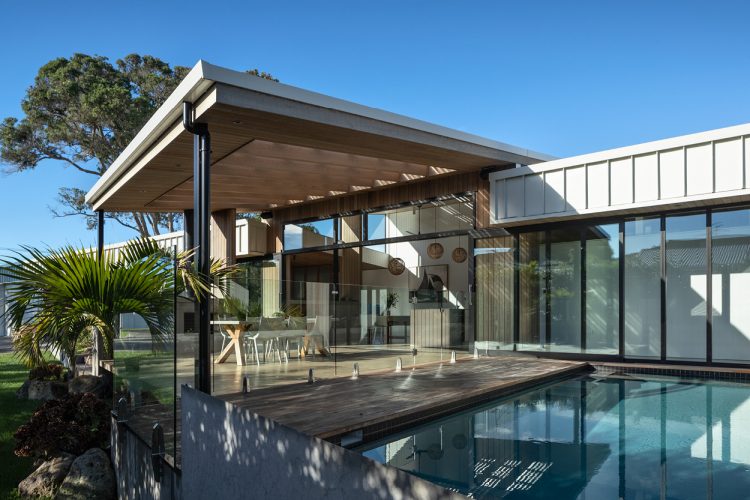 The smile-raising decorative elements are personal with model boats and a photograph of Flying Cloud taking pride of place, as a nod of respect to the forefather who built the Sanders Cup-winning yacht in 1952. Now it sits inside another timeless work of art.