Living in the city can feel like a balancing act. Often, we need to counteract the bustle of daily life with moments close to nature in order to recalibrate and recharge (or else run the risk of burnout). Luckily, a new development in the historic Auckland suburb of Mount Albert is recognising this and is applying it in practical ways.
The Alberton is Auckland's newest urban village, offering 121 exclusive freehold strata title residences that sit at the intersection of city life, sustainability and the feel of a vibrant village. Behind the striking, architectural facades, each residence is warm, inviting and modern, with spacious private courtyards and verdant surrounds designed to bring residents closer to nature. It's an idea that is one of The Alberton's core tenants — that the contemporary urbanite is seeking a sustainable lifestyle, more connected to the natural environment and to the people around them.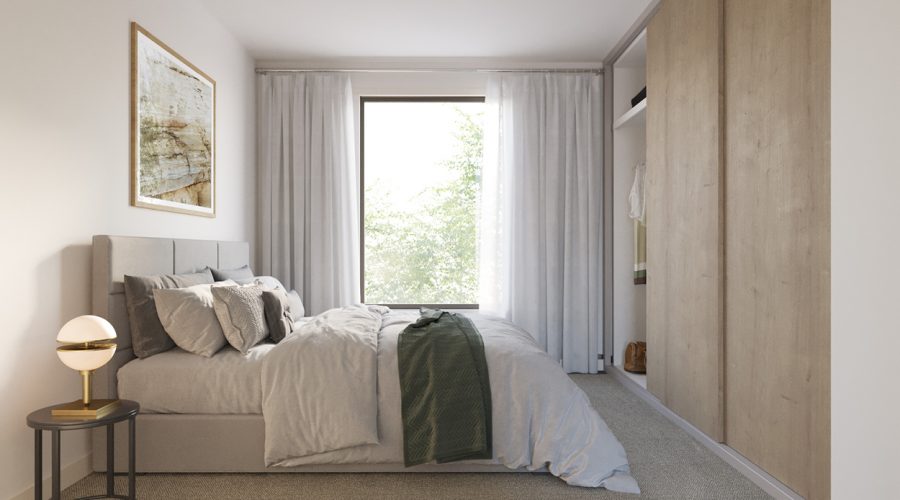 From young professionals to those looking to downsize, The Alberton affords its residents' an escape from the pace of the city, where they can feel as secluded in their own space as they can an integral part of a larger community. Those who call The Alberton home will not only have exclusive access to its communal gardens but will be able to make use of the village's electric carsharing service. And for anyone with a four-legged friend, a designated dog washing station will be provided on-site, to ensure scruffy pooches don't muddy up their owners' pristine interiors.
Speaking of which, the developers at Conrad Properties and the architects at The Leuschke Group have ensured that The Alberton's residences have been thoughtfully and purposefully appointed — designed to provide all the trappings of modern luxury without any unnecessary fuss or fanfare. Natural finishes meet neutral palettes in such a way that future residents will find it easy to make their own mark on their new homes, while clever indoor-outdoor spaces offer the openness that inner-city living often misses.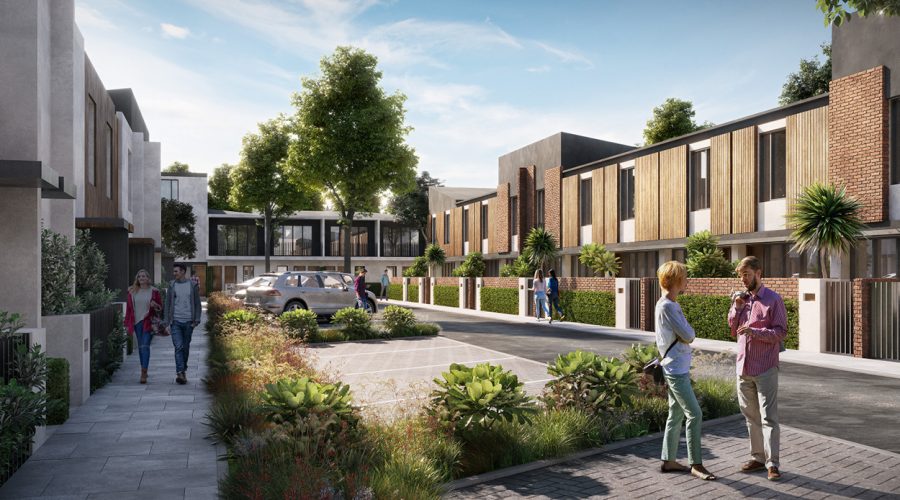 But while the Alberton will feel like a departure from the city, its location means that it will be only four minutes drive to the Southwestern motorway, 10 minutes drive to Auckland's CBD, and a few minutes walk to St Luke's shopping centre. The deft way in which this development feels simultaneously separate from and integrated into Auckland's urban landscape contributes to the low-maintenance lifestyle it is set to offer — and is one of the reasons why The Alberton has already attracted early interest. Starting at $1,035,000, 23 of the residences have already presold with the rest expected to sell out by the end of February this year. (See here for more information.)
So if you are seeking a change of pace, without wanting to compromise on the kind of urban lifestyle to which you've become accustomed, The Alberton is a concept that embraces the best of both worlds and encourages an outlook on life that is grounded in nature, community and balance.
The Alberton's onsite display suite is open daily from 11am until 2pm. For expressions of interest and more information, contact Alastair Brown on 021 333 290 or email him here.