Houses with history often seem to have personalities of their own — idiosyncratic features that are either embraced or reinterpreted by their residents, where old and new are woven together to create a whole new living, breathing narrative. This dignified family home is one such building, whereby its heritage-listed status added parameters that were joyfully incorporated and updated by renowned Australian interior designer Blainey North, founder of global design firm Blainey North & Associates.
Located in Sydney, the Georgian Revival-style house was originally built in 1938 by Geoffrey Forrest Hughes, father of Robert Hughes, the famed art critic. It was Robert that North looked to for inspiration when she was commissioned by the family who purchased it in 2019. Guided by the late critic's key tenets of what she describes as "democratising the elite world of art consumption", North went about seamlessly integrating the home's historic interior with contemporary and artful touches throughout.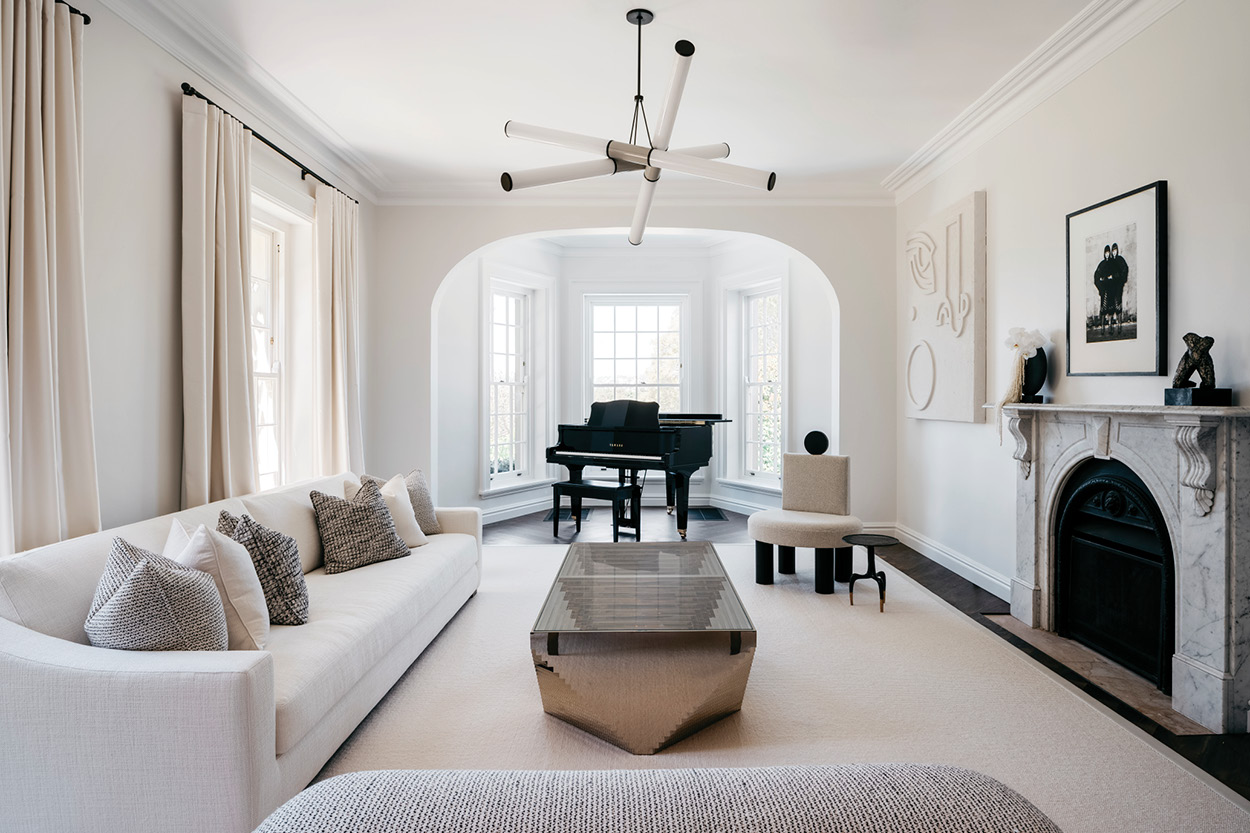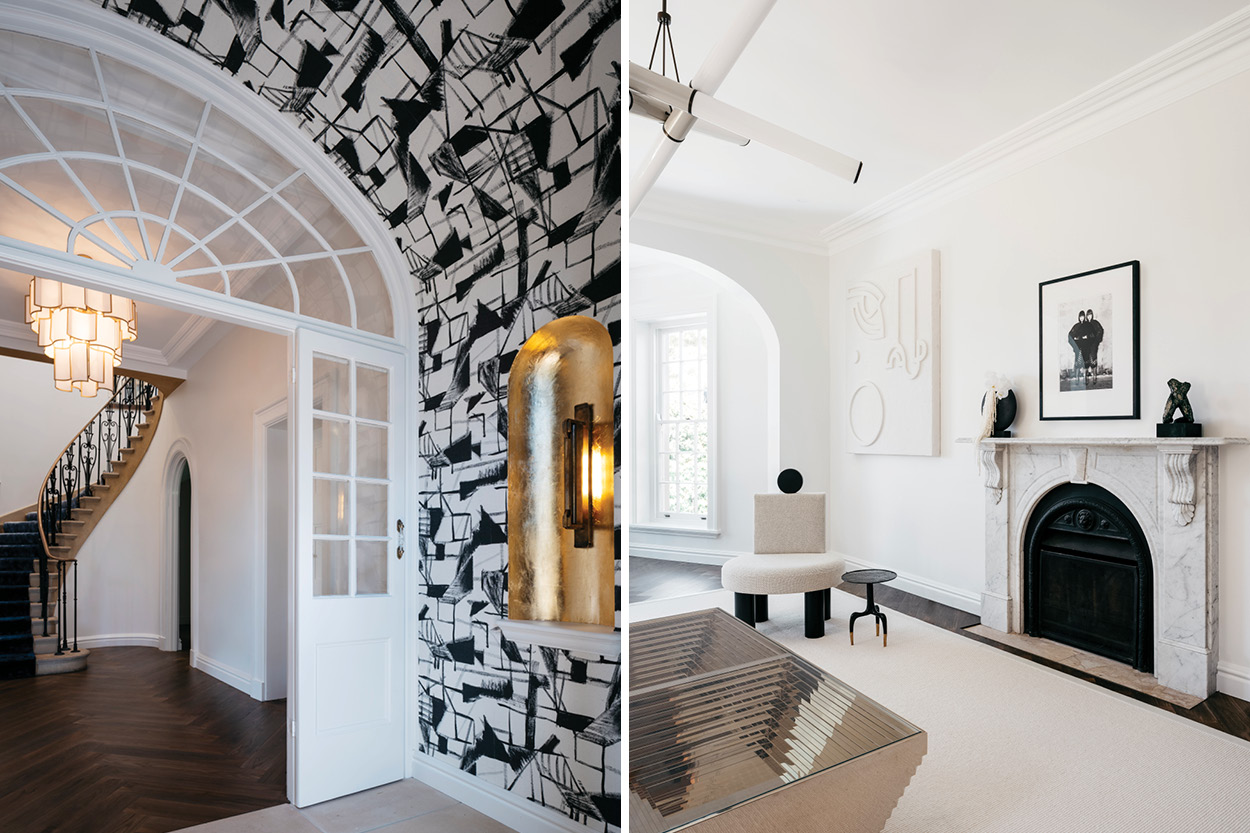 While the initial impression is one of grand elegance and formal lines, step inside and a youthful spirit rises to the fore, captured in innovative materials and playful finishes. Abstract black and white Pierre Frey wallpaper adds a graphic touch on entry, in addition to other eye-catching wall designs that are employed in this house with tasteful confidence.
Maison C Coven wallpaper in one of the children's bedrooms sees whimsical figures gathered, like nymphs in a Greek myth, and while the ensuite's incredible alcove bathtub was unable to be altered due to its heritage status (although, we can't see why you would want to), Pierre Frey wallpaper was utilised here, too, echoing the tiles to magnificent effect.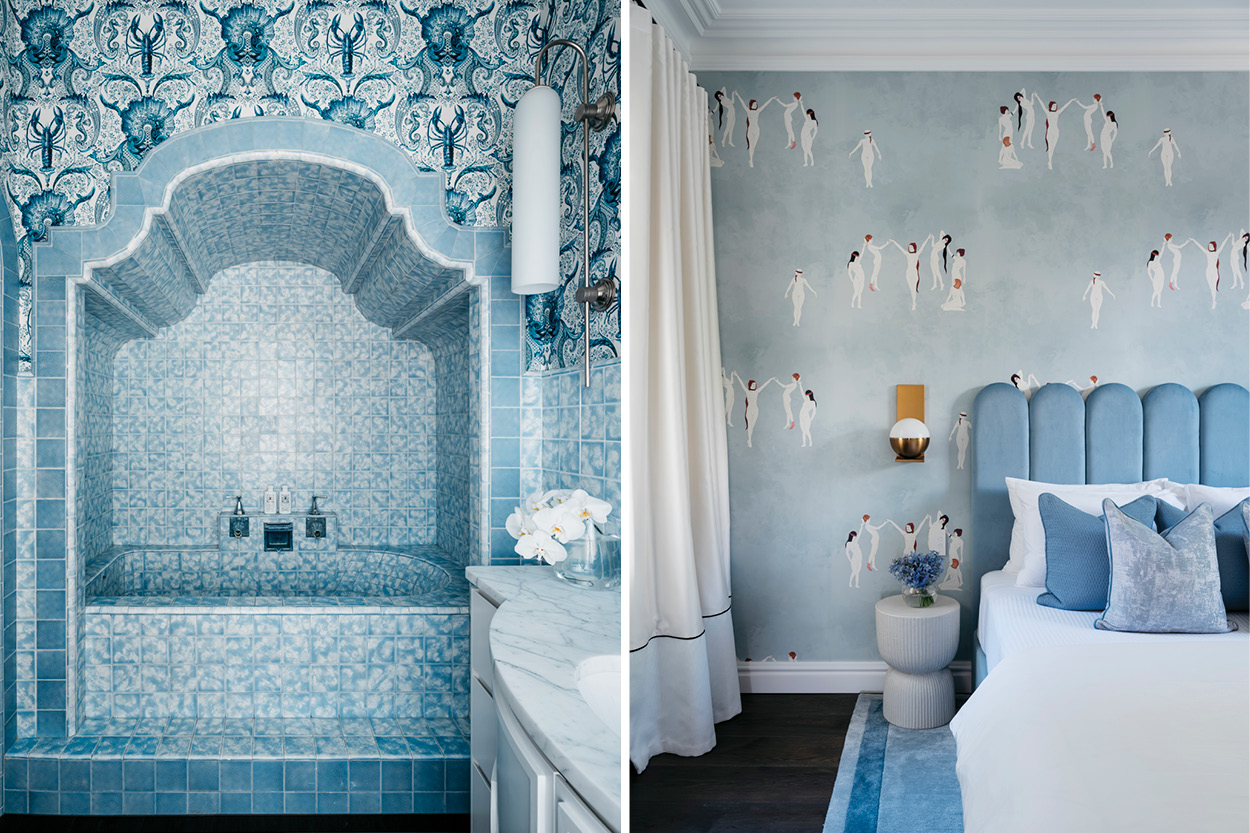 Curves are a prevalent feature throughout, with rounded archways, entrances and furniture designed to echo the arched wall niches built into the entryway. The table, chairs, rug and chandelier in the formal dining room also ascribe to this softening of form, creating a welcoming centrepiece that seems primed to enfold those using it.
Considering all the elements holistically, lighting and texture must be duly recognised for the importance they play in creating both interesting and well-rounded environments. In particular, it is the varying, often statement-making light fixtures that offer contemporary punctuation to the more traditional elements of these rooms, like the kitchen's Meshmatics chandelier by Moooi and the living room's Roll & Hill Mini Farrago pendant light.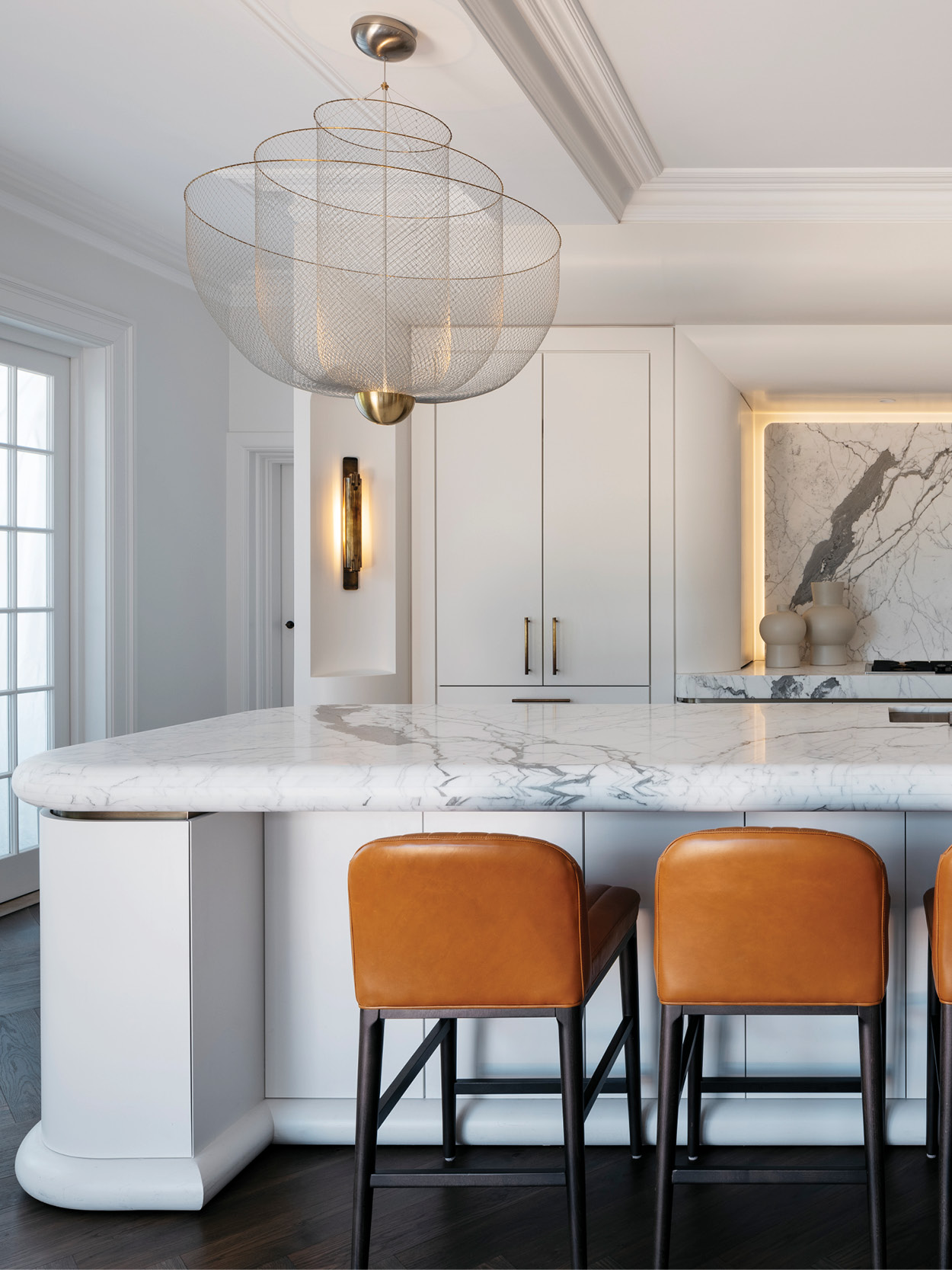 Rather than just existing as an austere monument to design, the renovation made sure to take into account the need for it to be comfortable for day-to-day family life. For its residents, a family with four young children under the age of 12, integration between the interiors and the architecture was paramount, especially seeing as there were juxtaposing principles at play.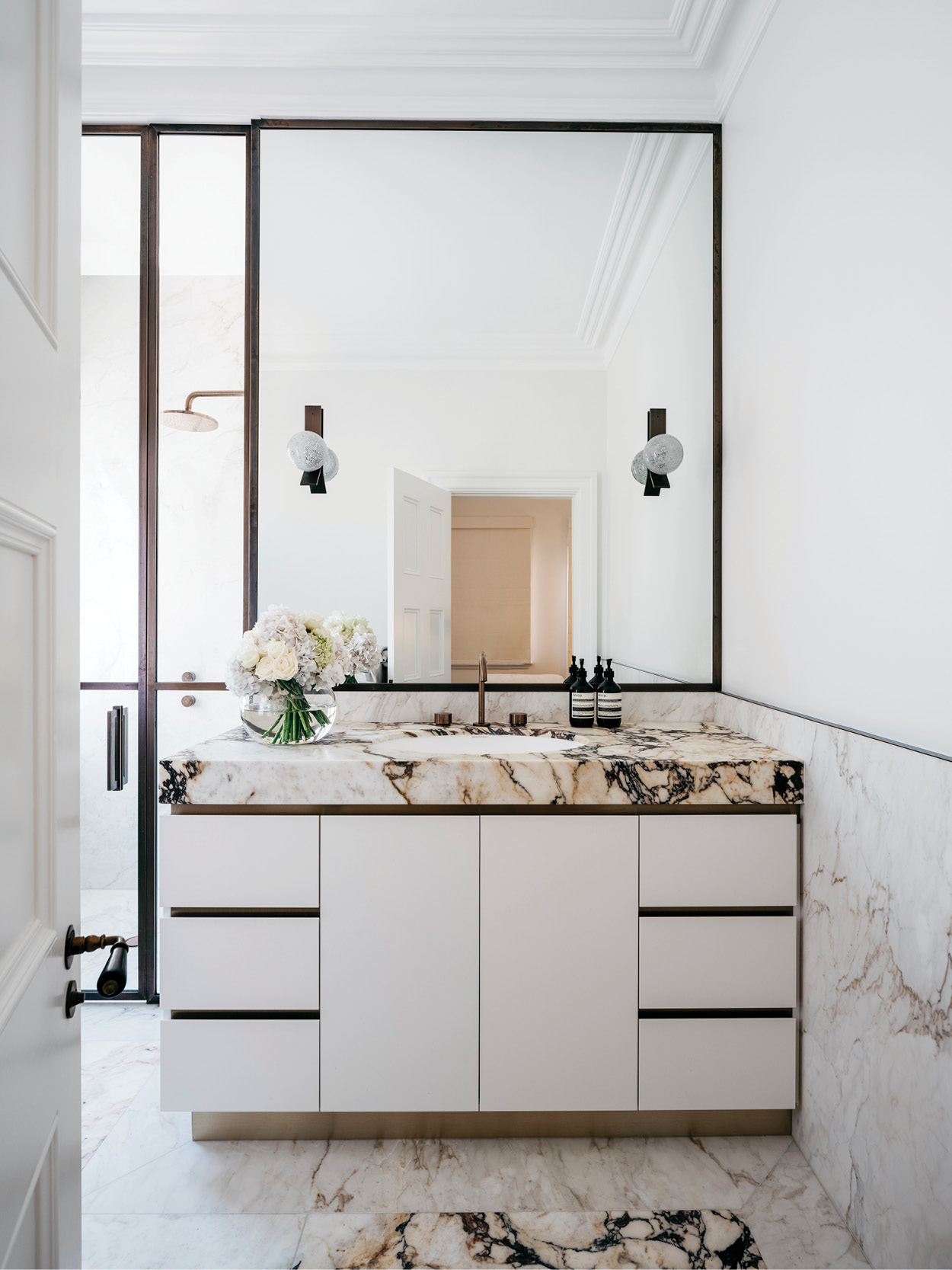 Through respectfully restoring and celebrating the home's unique history, while imbuing it with a charming irreverence, the team has created an enduring family abode that beautifully melds both legacy and innovation, a combination that is surely the definition of timeless design.
Image credit: Felix Forest