Standing proudly on the water's edge of Sydney's Gunnamatta Bay, this sprawling family residence was designed to reflect the sensibilities of those residing within — an Australian husband and Spanish wife and their three young daughters. Born from a collaboration between Jorge Hrdina Architects and the renowned Akin Atelier design (most known for its high-end hospitality and retail fit-outs) this house, much like its owners, harmoniously pairs a laid-back, Australian aesthetic with a sleek, European vibe and the result is truly delightful.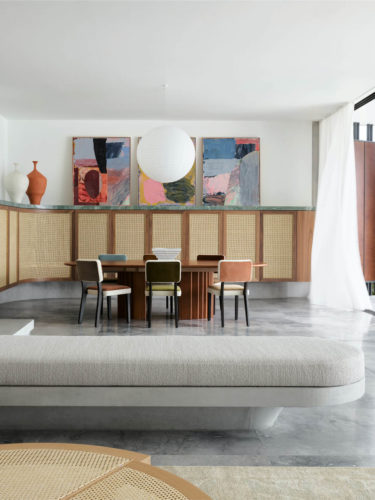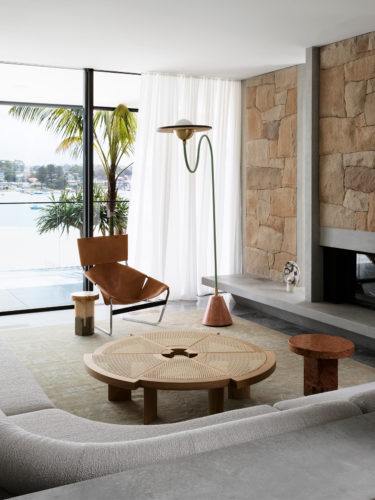 With the owners inspired by a mid-century, Brazilian sensibility and wanting their home to capture the feeling of a luxurious, boutique hotel, the brief called for a creative and custom approach. Considering the home's seaside location, the team at Jorge Hrdina focused on connecting the house to its surrounds, grounding it in its coastal landscape via materials like sandstone, concrete and timber and maximising the abundant natural light that would bounce off the undulating bay.
The five-bedroom home virtually cascades down to the water, with 14 transitional levels — 10 of which make up the house itself — providing a spacious, flowing floor plan that affords the family of five plenty of opportunity to enjoy time together or time to themselves.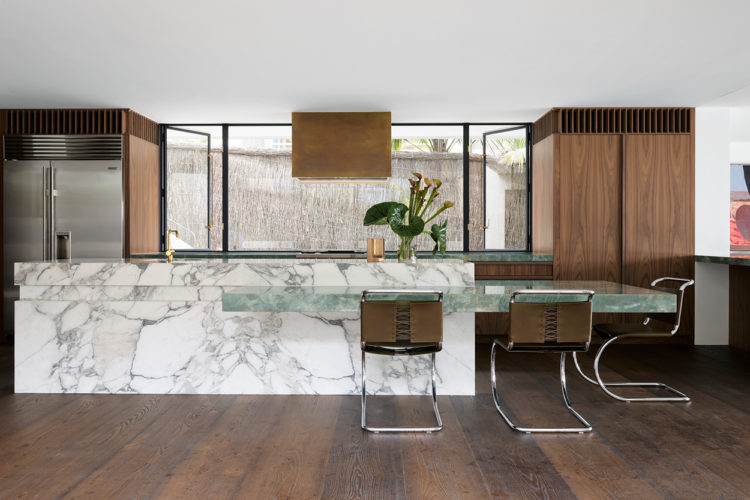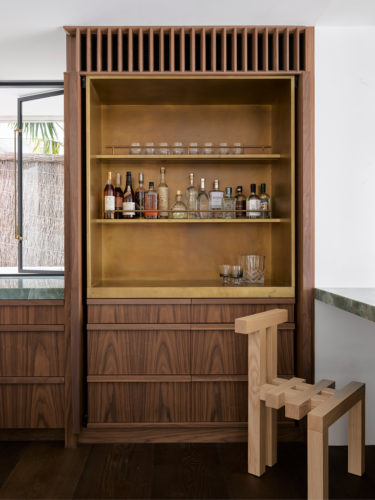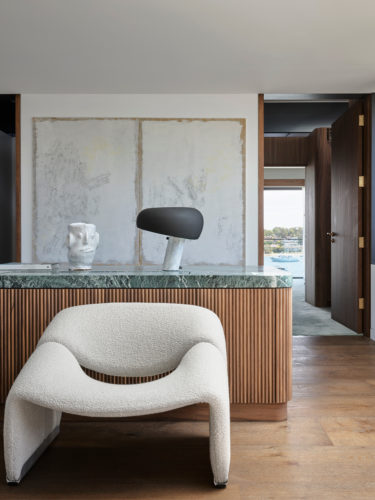 Inside, Akin Atelier utilised a foundation of polished concrete, walnut timber, rattan and bronze on which was added warm, textural details, pops of colour and intriguing, often well-known furniture pieces (think Faye Toogood's Roly-Poly Chair, a Castiglioni Snoopy table lamp and a Pierre Paulin Groovy chair in cream bouclé).
There is a simultaneous strength and softness to the interiors here; the former communicated via colourful marble (each bathroom is rendered in its own tone), bold art, solid timber lines and unapologetic material layering; the latter, created using sumptuously curved furnishings and rounded joinery. By embracing the idea of contrast, the team at Akin Atelier has perfectly captured the intriguing dichotomy between the owners' Australian and Spanish roots — which is part of what makes this home feel so inherently unique.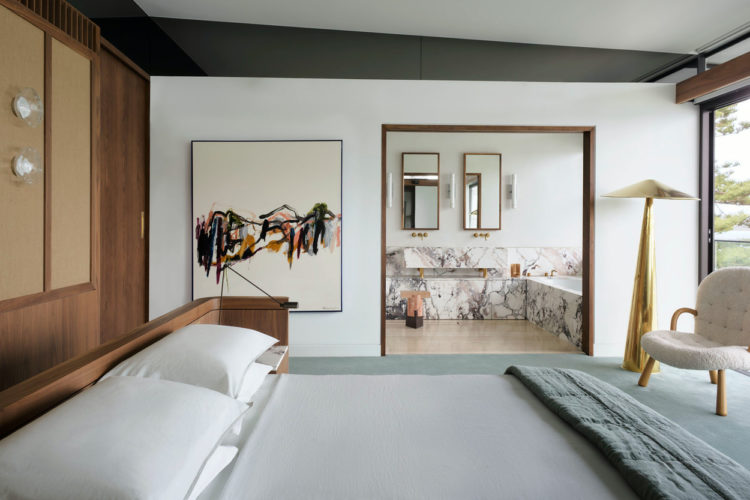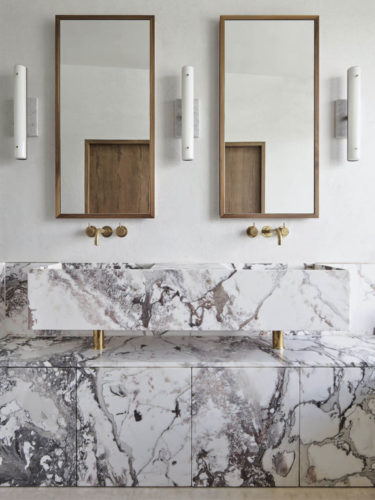 Highlights include the spacious master bedroom, which, from its incredible views, generous ensuite, walk-in-wardrobe and separate sitting room and study, feels like something you might expect to find in a high-end hotel; the poolside bar, made from polished form concrete and rounded stone and set into its own recess on the side of the house; and the daughters' bathroom, rendered entirely in Norwegian rose marble.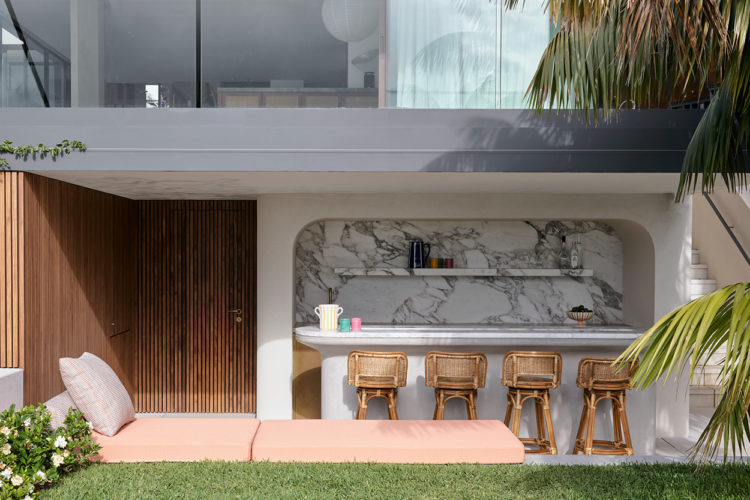 From the outset, this spectacular residence delivers a masterclass in colouring outside the lines. In playing with how various tones and tactile layers might fit into a home that is both mid-century-inspired and inherently contemporary, the designers discovered a middle ground that has resulted in this warm, inviting and unique 'forever' home for a discerning family to cherish.
Architect — Jorge Hrdina Architects
Interior Design — Akin Atelier
Photography — Anson Smart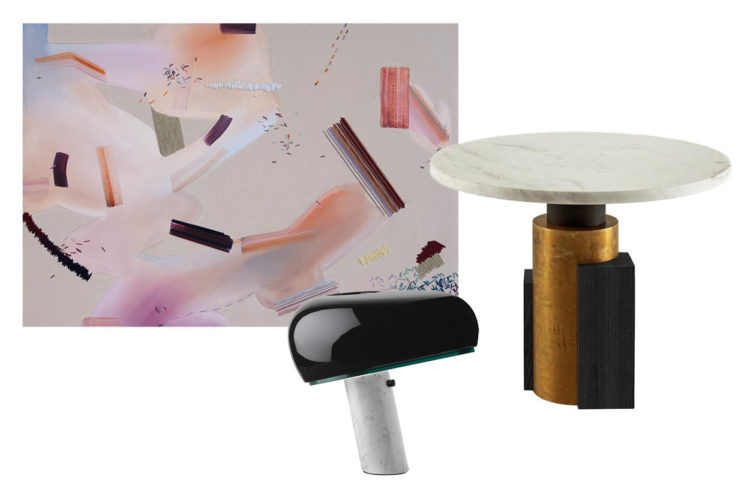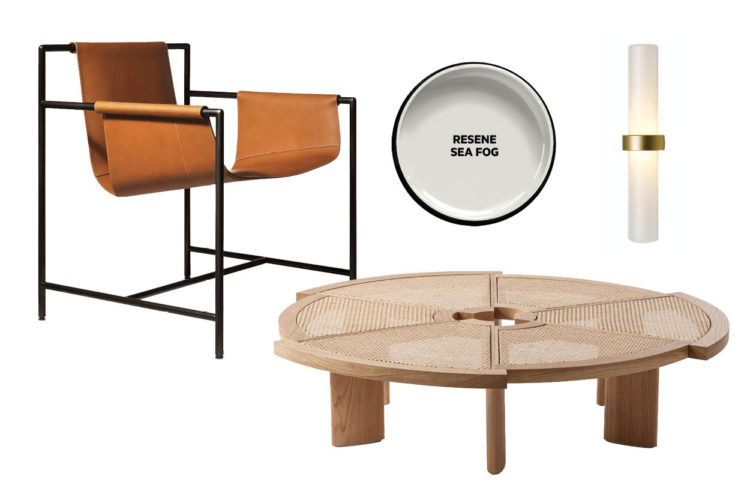 Image credit: Anson Smart