While we're decking the halls, we're also dreaming of inspiring table settings to sprinkle some festive sorcery over the holiday season. Like its infamous Medusa motif, once you fall in love with Versace's enchanting tableware, there is no return.
The dinnerware first adorned our tables in the early 90s, under the creative direction of the late Gianni Versace who believed that Versace "is a lifestyle and it should be an all-embracing decision for those who choose to adopt it". The Rosenthal and Versace collections, with a wide range found at The Studio of Tableware, are a mesmerising embodiment of such stylistic principles.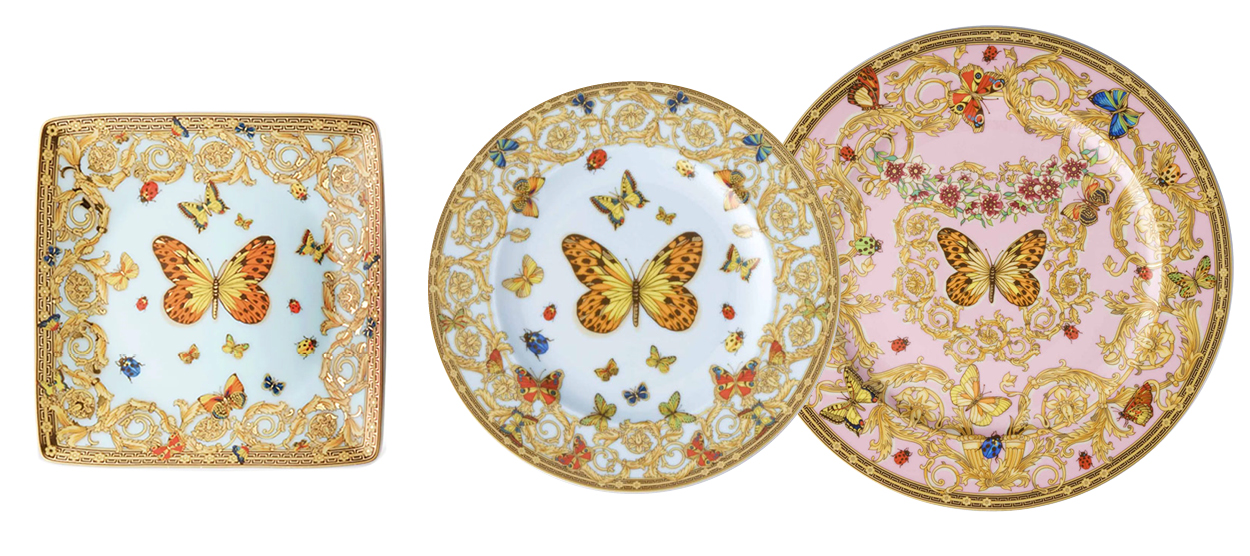 The Le Jardin de Versace collection captures an enchanting garden in dreamy pastel shades and an abundance of blossoms, berries, insects and ornaments. Picked by the Versace Milan studio to playfully symbolise a summer symphony, these exclusive designs make for a modern al fresco Christmas lunch with all the trimmings.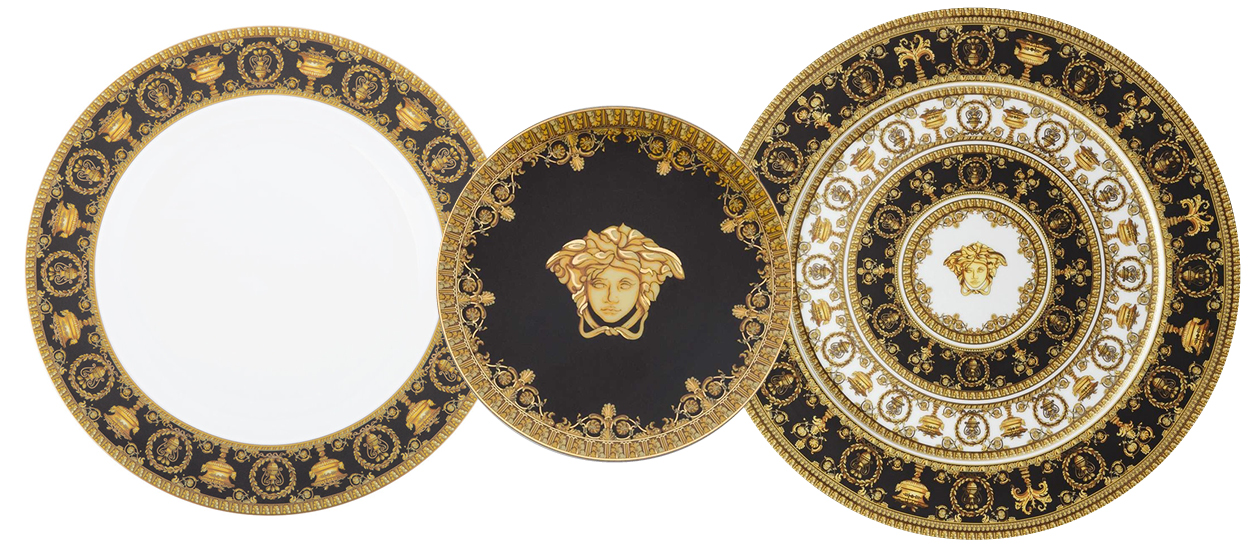 The I Love Baroque range reflects Versace's fascination with glorious epochs — at once classical and extravagant. Reinterpreting the heritage of the Maison with refined decorations of the Baroque and Neoclassical eras in signature tones of black, white and gold, the eye-catching designs will enrich any Christmas Eve dinner with a sense of excitement.
For the main event on Christmas Day, we entreat you to entertain with Versace's centrepiece Medusa collection. In elegant red with hints of precious gold and black, the opulent patterns delight the beholder with their true beauty. While the Medusa is the complete match for festive colour schemes, the iconic collection will continue to hold your gaze long after the festive lights' last twinkle.