Dinnerware is a detail you might not have considered in depth before. Perhaps you've always opted for the classic white-on-white combination, and there's nothing wrong with that. But may we suggest a change of tact. Choosing dinnerware that fits seamlessly into the overarching aesthetic of your home will make it feel, well, finished, plus it's the easiest way of leaving a lasting impression on dinner guests. Whether your home is minimal, traditional or sumptuous, The Studio of Tableware has a vast and varied selection of sets to suit any taste.
The Contemporist
Your home is sleek, minimal and perfectly-styled. Neutral tones are paired with touches of timber and perhaps some exposed concrete or travertine. Everything is very new, very current, very now — and yet feels inherently timeless. You probably have some provocative art in your hallway. You probably also have a velvet or rattan armchair somewhere (or both). A home like this demands dinnerware that is tonal, uniquely-shaped and distinctly modern. It needs to reinforce to dinner guests that you know about interior trends and you're not afraid to take a few risks to prove it. For your formal set, we would suggest the Bernardaud Bulle dinner set and for your informal, Junto by Rosenthal.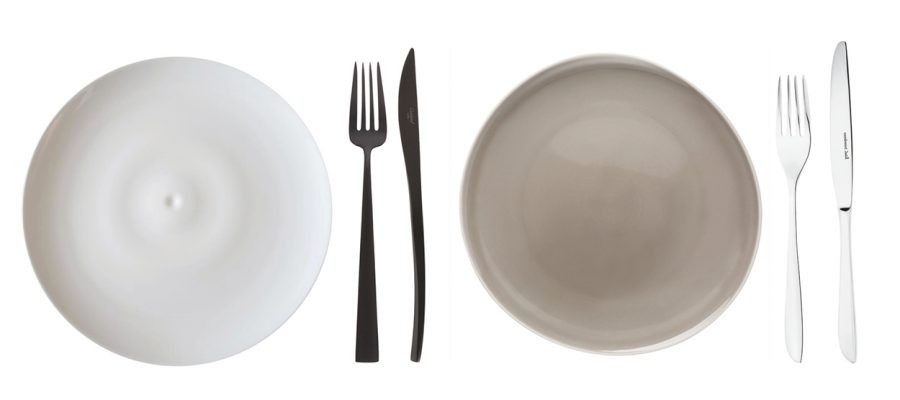 The Traditionalist
The spaces in your home are warm, welcoming and altogether lovely to be in. Guests never feel like they have to walk on eggshells because your living room is filled with comforting touches. Cashmere throws abound. Heavy drapes frame each room. There is always a slight smell of roast chicken wafting from the kitchen and pictures drawn by five-year-olds overlapping on the fridge. This home needs dinnerware that doesn't venture too far off the beaten track or try to be the centre of attention. All it needs to do is offer a beautifully subtle backdrop for hearty meals and family dinners. For your formal set, we suggest Marches for Lenox Empire pearl indigo dinner set and for your informal, the Bernadaud Naxox dinner set.
The Maximalist
Your home matches your zany personality and presents as an eclectic combination of colour, texture and pattern. It embodies the idea of 'niche,' and revels in the unexpected, where nostalgic wallpaper changes from room to room, and shelves lined with tchotchkes (each with its own story) line the living spaces. This kind of house has no time for subtlety. It sees minimalism as a cop-out and asks why shouldn't we use more colour here or an extra dash of texture there. So when it comes to dinnerware, you guessed it, more is more. Opt for something rendered in a unique colour or sporting an interesting pattern — the bolder the better, we say. For your formal set, we suggest Versace 25 Years Barocco and for your informal one, go for the Kate Spade Parker dinner set.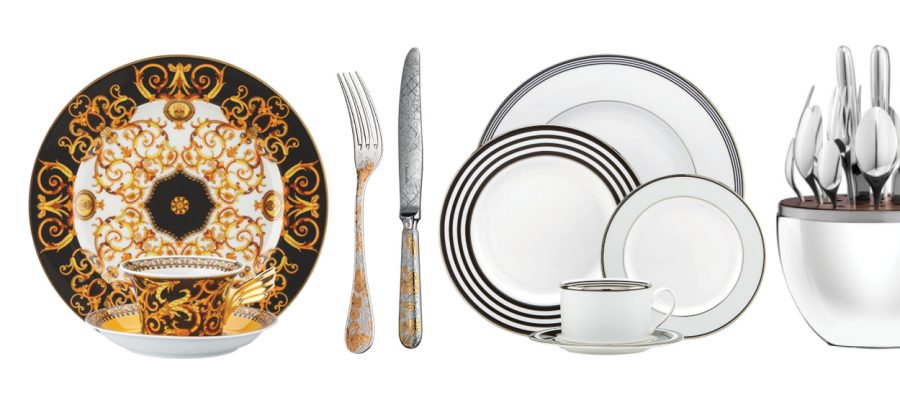 The Studio of Tableware
5 Harold St
Mount Eden
Auckland
(09) 638 8082