Set among dense vegetation in the Atlantic Forest of the Paulista Coast of São Paulo, the Jungle House is a fine example of architecture that seamlessly blends into the surrounding topography. Designed by lauded Brazilian studio mk27, the project takes advantage of its tropical surrounds and spectacular view of the ocean.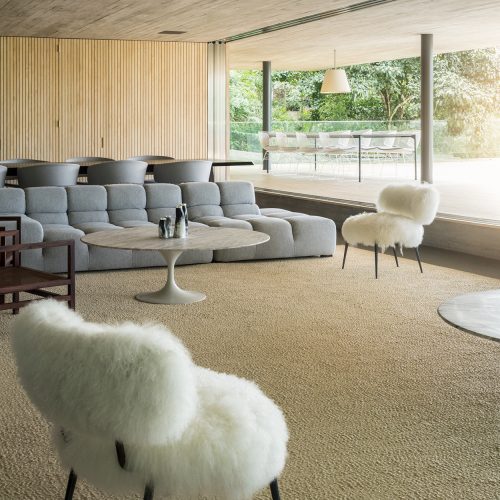 Projecting proudly out from the mountain range, the three-storey structure has a clear, pragmatic division between each floor. The ground level boasts a large wooden deck that acts as a generous shaded area for the children to play in as well as allowing full immersion into the lush surrounds.
Above this, the first floor holds six bedrooms, five of which have their own private veranda equipped with hammocks, while the top floor acts as the social hub of the home, housing the kitchen, living room and pool area.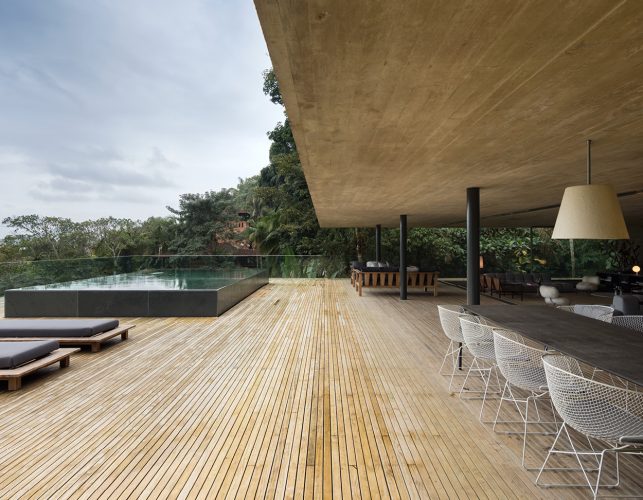 The calm and welcoming interior contrasts the bright tropical theme encompassed by the exterior. With a brief to create a feeling of cosiness and comfort while also asserting a modern tone, a bold declaration is made in the living room with the inviting Tufty-Time sofa by Patricia Urquiola for B&B Italia. The iconic Saarinen coffee table by Eero Saarinen for Knoll projects a modern accent, while the Nepal chair by Paola Navone for Baxter brings a feeling of warmth and intimacy to the room.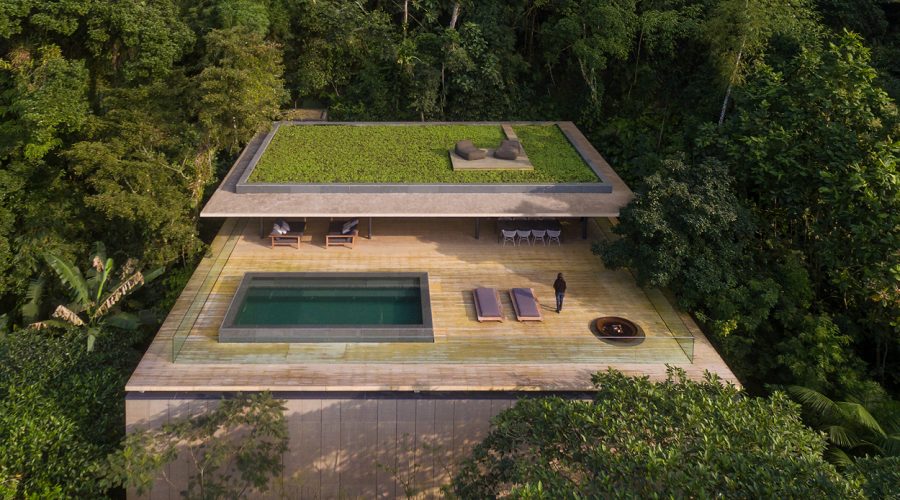 With an ambition to showcase local furniture designers mastery throughout the home, perhaps one of the most standout pieces resides in the bedroom — the Anemone chair by the Campana Brothers for Edra, a contemporary statement that reflects the provenance of the home.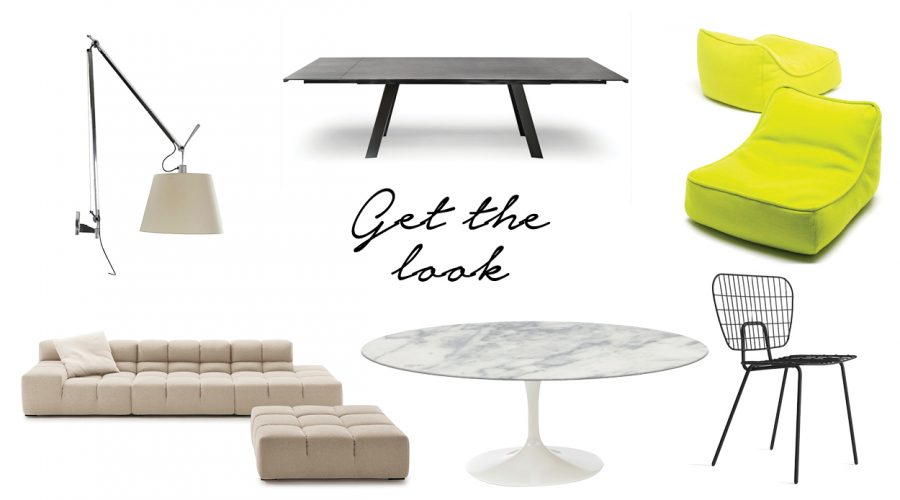 Architect: studio mk27 — Marcio Kogan + Samanta Cafardo
Interior design: studio mk27 — Diana Radomysler
Photography: Fernando Guerra