Restraint is often a word used lightly in the design sphere, but it is a concept exemplified in House Fin — a family home designed with longevity in mind. The clients, a young, growing family, wanted a house that would ebb, flow and ultimately evolve with their needs while still retaining the core of the building's Edwardian history, in sync with other 1900s homes in the neighbourhood. The result brings a new sense and purpose to the existing family home.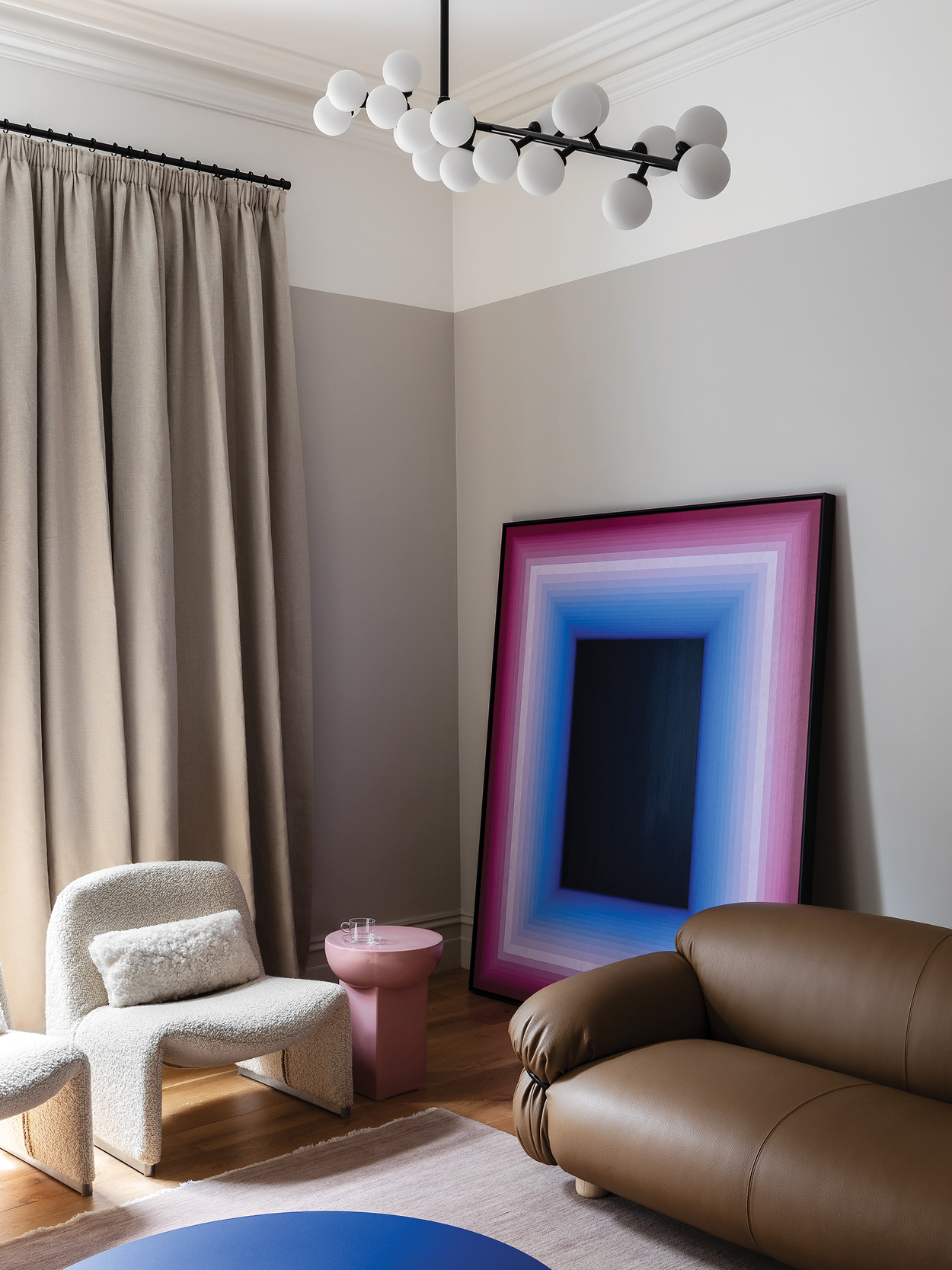 Set in Melbourne's southeast, House Fin's renovation feels subtle at first glance, but look a little closer and you'll see how the intricacies of this build are worthy of attention. In reality, the scale of work undertaken by CJH Studio was mighty, with a whole new floor plan created that harnessed the beauty of the historic architecture while adding contemporary details and necessary cohesiveness.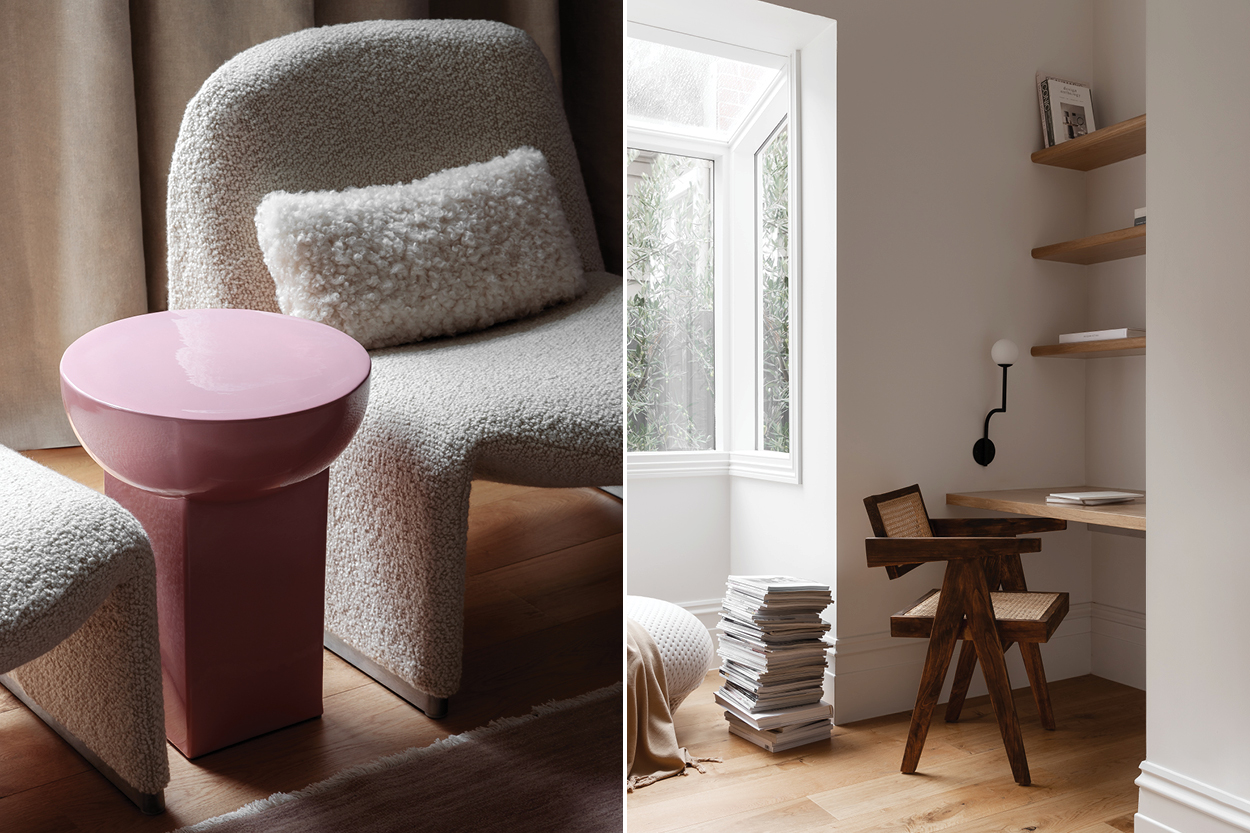 Larger rooms were created, ensuites added, and a range of storage spaces included to maximise the space already on offer. For the designers, the aim of the renovation was to create a blank space of sorts that could be altered to suit the growing family for which it was intended. Here, trends are only lightly considered and neutral hues favoured, allowing both art and furniture to speak to the space's personality, and a sense of timelessness to prevail.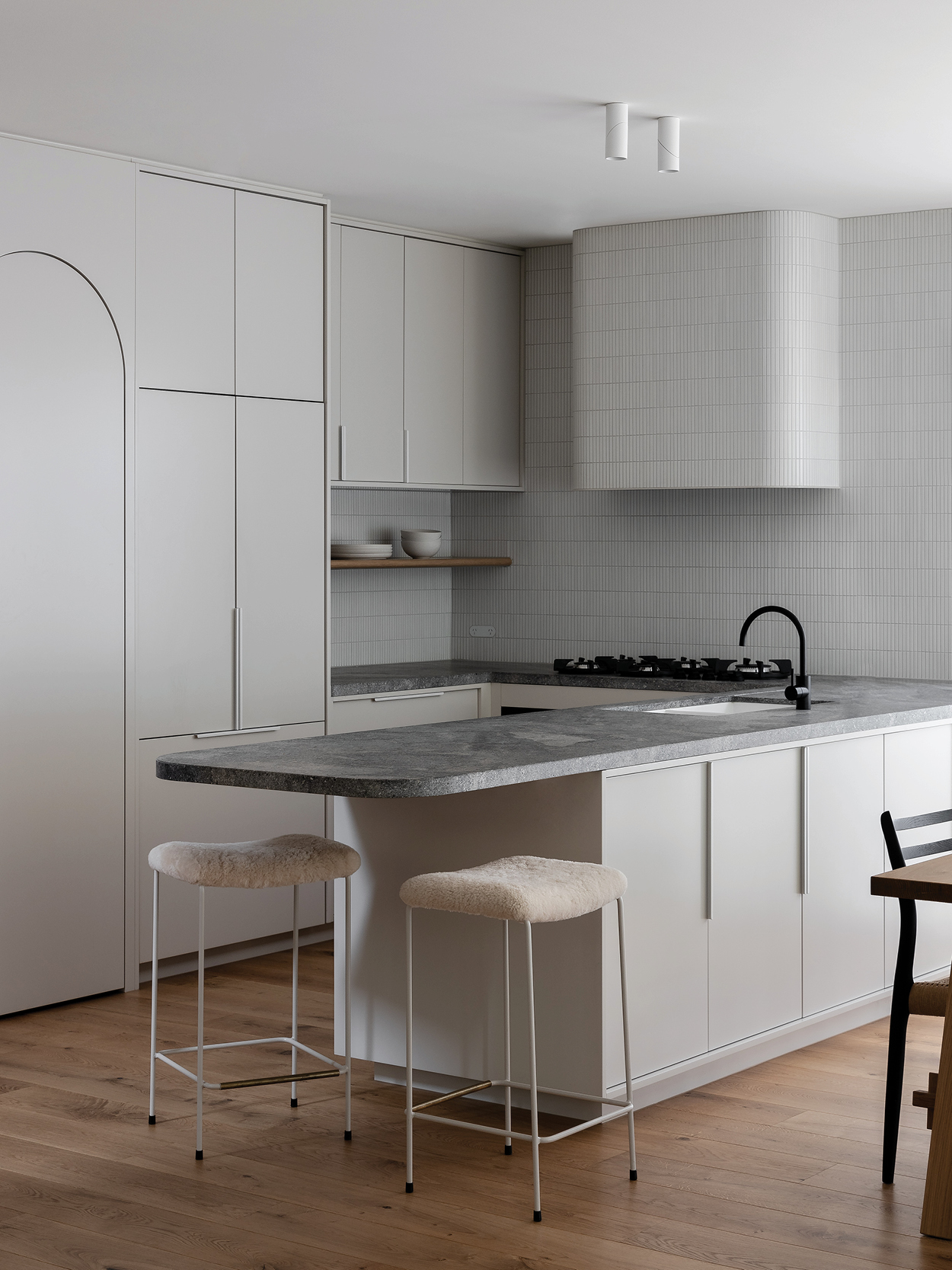 Much of the architecture pays homage to the history of the address, right down to the ornate fireplace and hearth. Curvature is considered but adds a decidedly modern twist (where spaces call for it), such as in closets and on counter-tops or the way in which vertical tiles have been wrapped elegantly around the master bathtub. We see this motif repeated in furnishings too, from a bulbous sofa to rounded light fixtures and wall sconces throughout, as well as the arched doorways that connect the spaces of the home.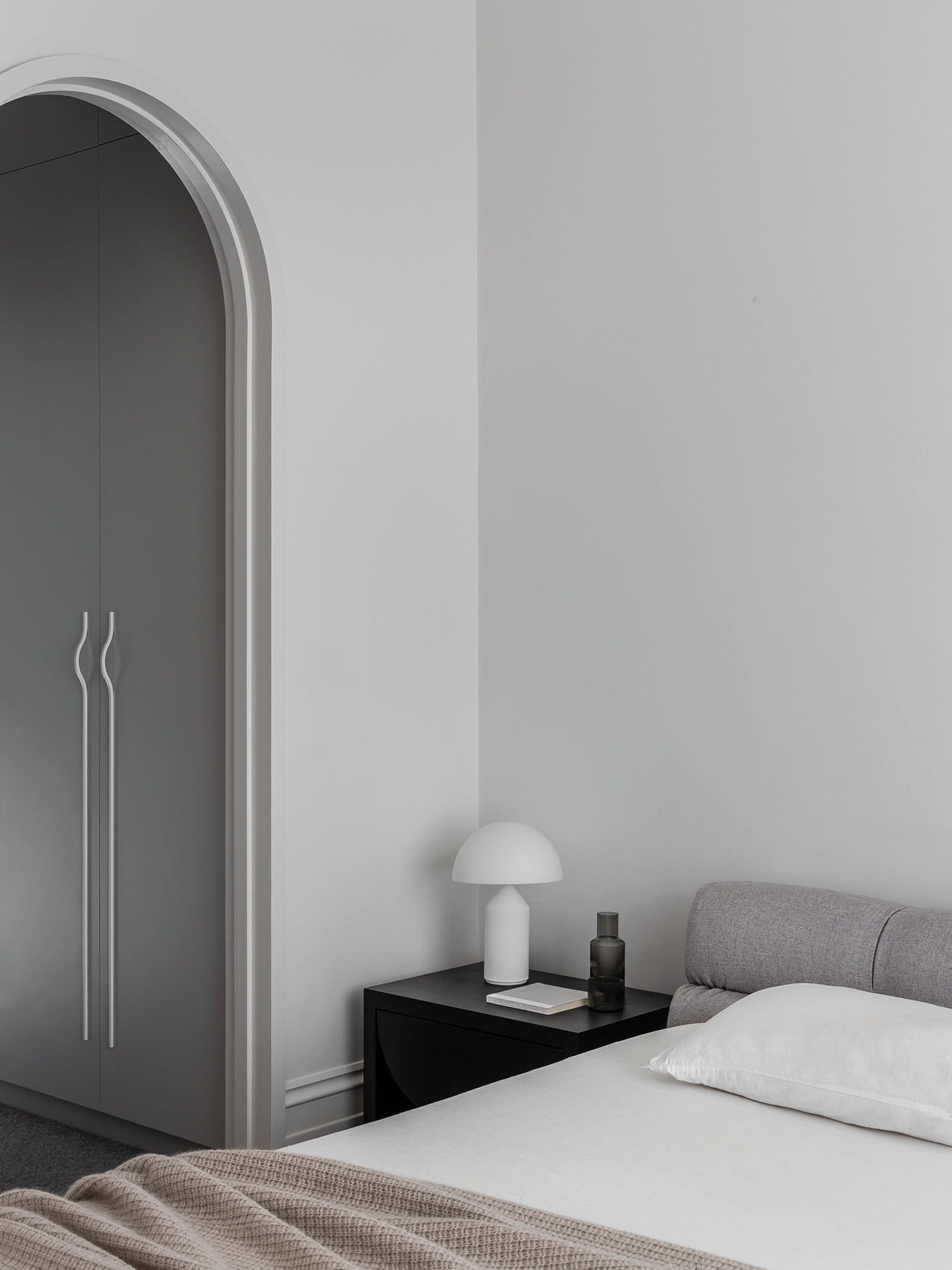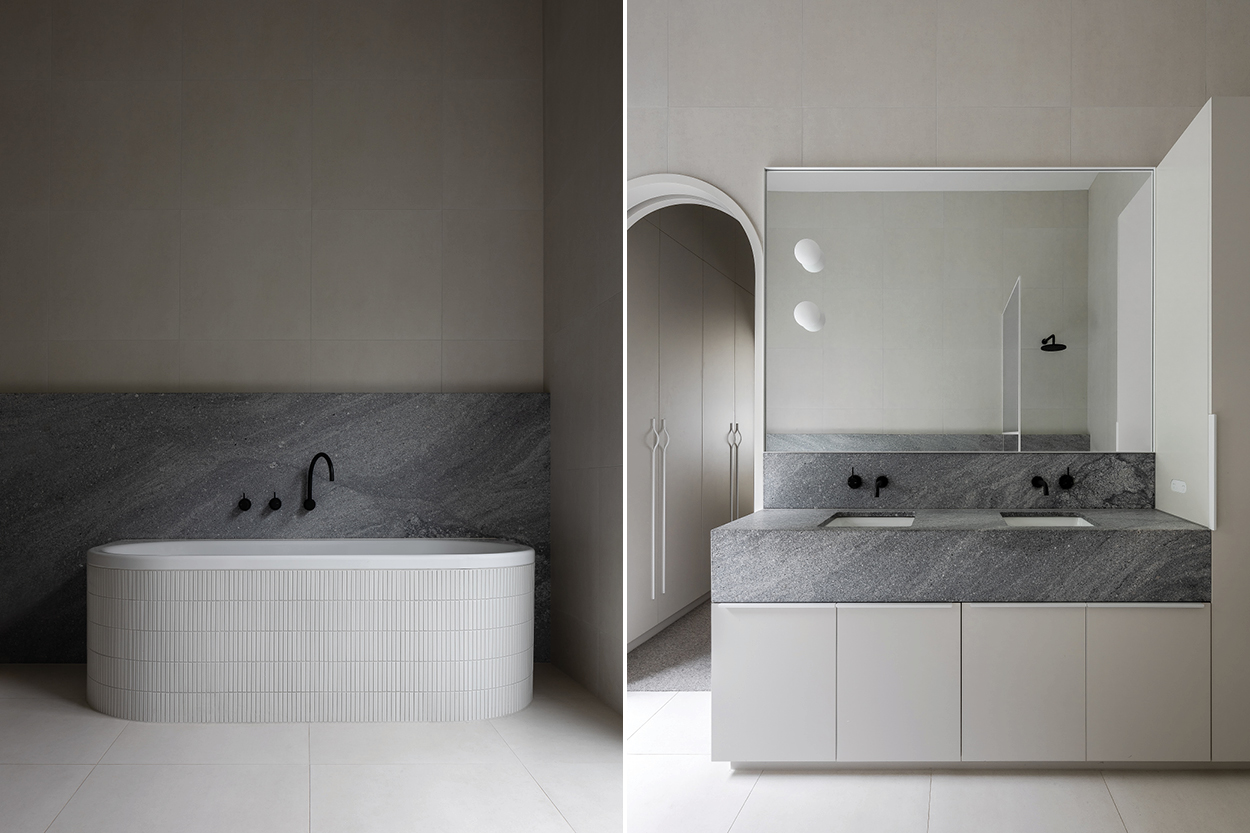 It is in its simplicity that the beauty of House Fin is found. With light-flooded rooms and just enough curtains to filter the outside world, it becomes a space where one could spend one's days quite easily. There would be almost an element of hygge because of the home's cosy nature, if only hygge were refined and chic. After all, when raising a new family in a home, comfort is as essential as elevated design, and perfection is found when both are brought into harmony. Most importantly, House Fin is a space that feels completely and utterly liveable, until the next iteration of the address inevitably takes shape.