About two million years ago, we learnt to control fire. It's a defining factor in the evolution of the human experience, and our humanity. A fire provides warmth and heat, but it also acts as a conduit for connection, drawing us together as we search for meaning through the flames. And as recent studies have shown, the ancient campfire led to the rise of storytelling.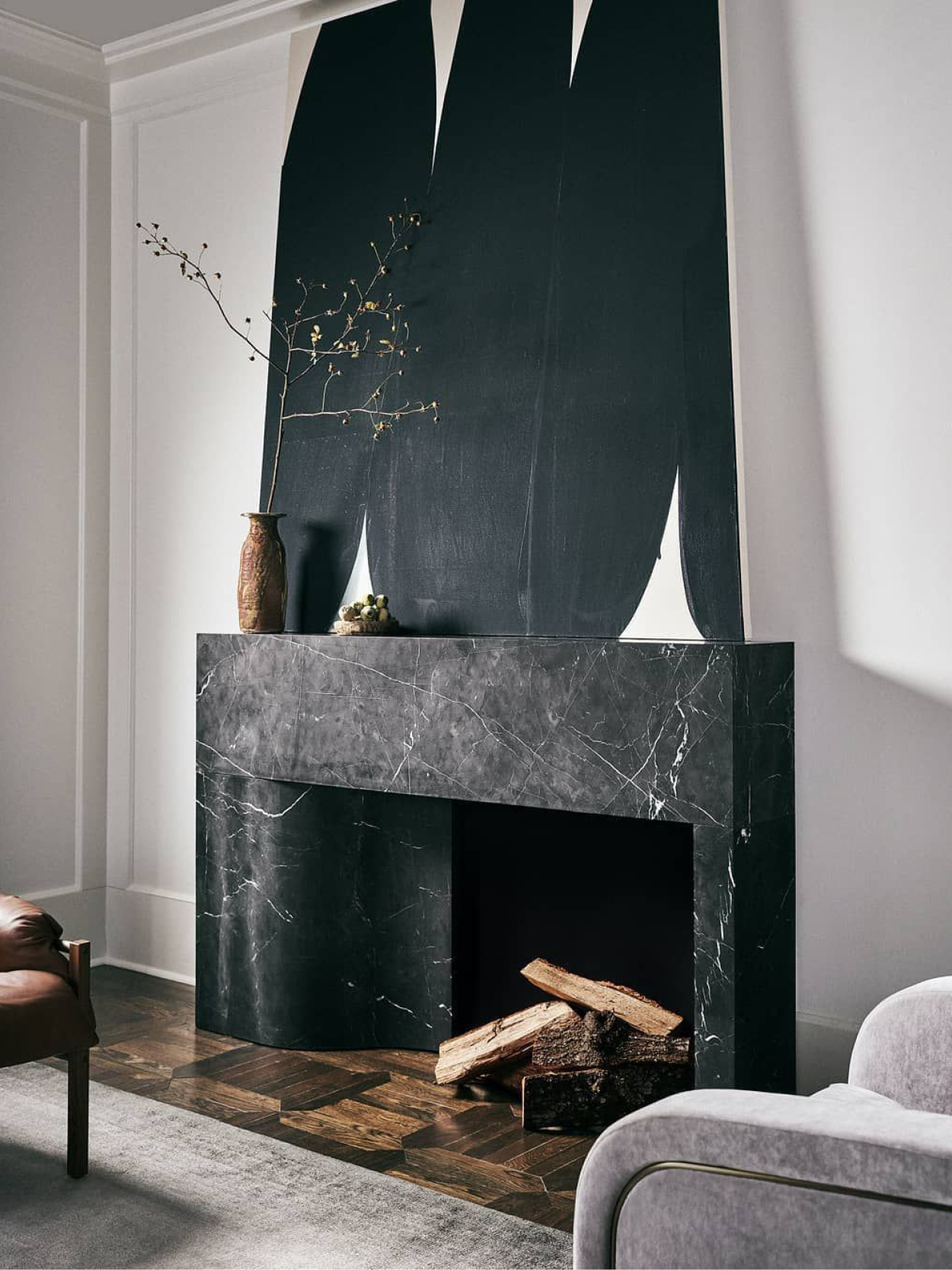 So, when you want to tell a story in your home, a distinctive fireplace will let visitors know who you truly are. We suggest looking to sculptural shapes with smooth, inviting curves to draw attention to both the fire and your room's form. And if you want to make a statement, get more from your mantle by extending it upwards for dramatic effect — or outwards to make it seem like it emerges seamlessly from its surrounds. Mim Design's striking fireplace feature wall for the MAH Residence does both. Utilising the space on either side of the custom display, the fireplace fans elegantly over the flames below.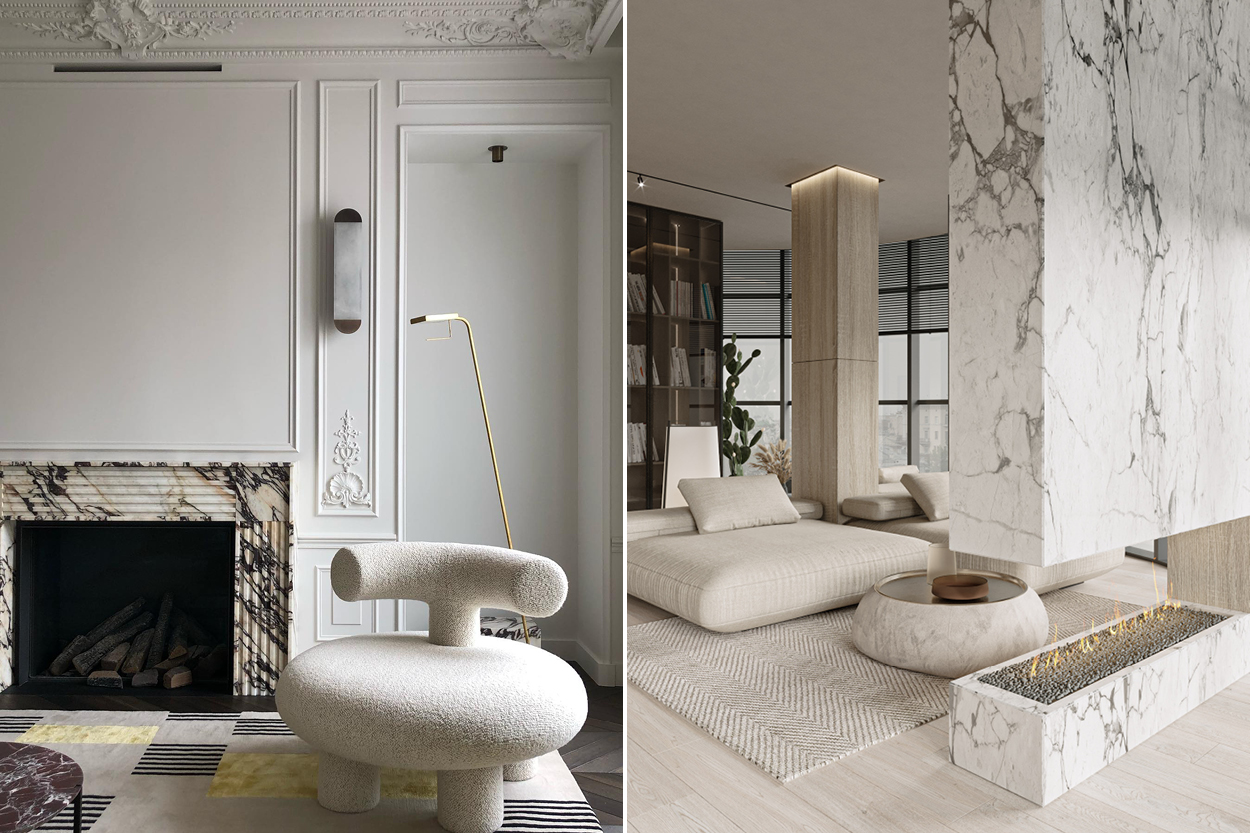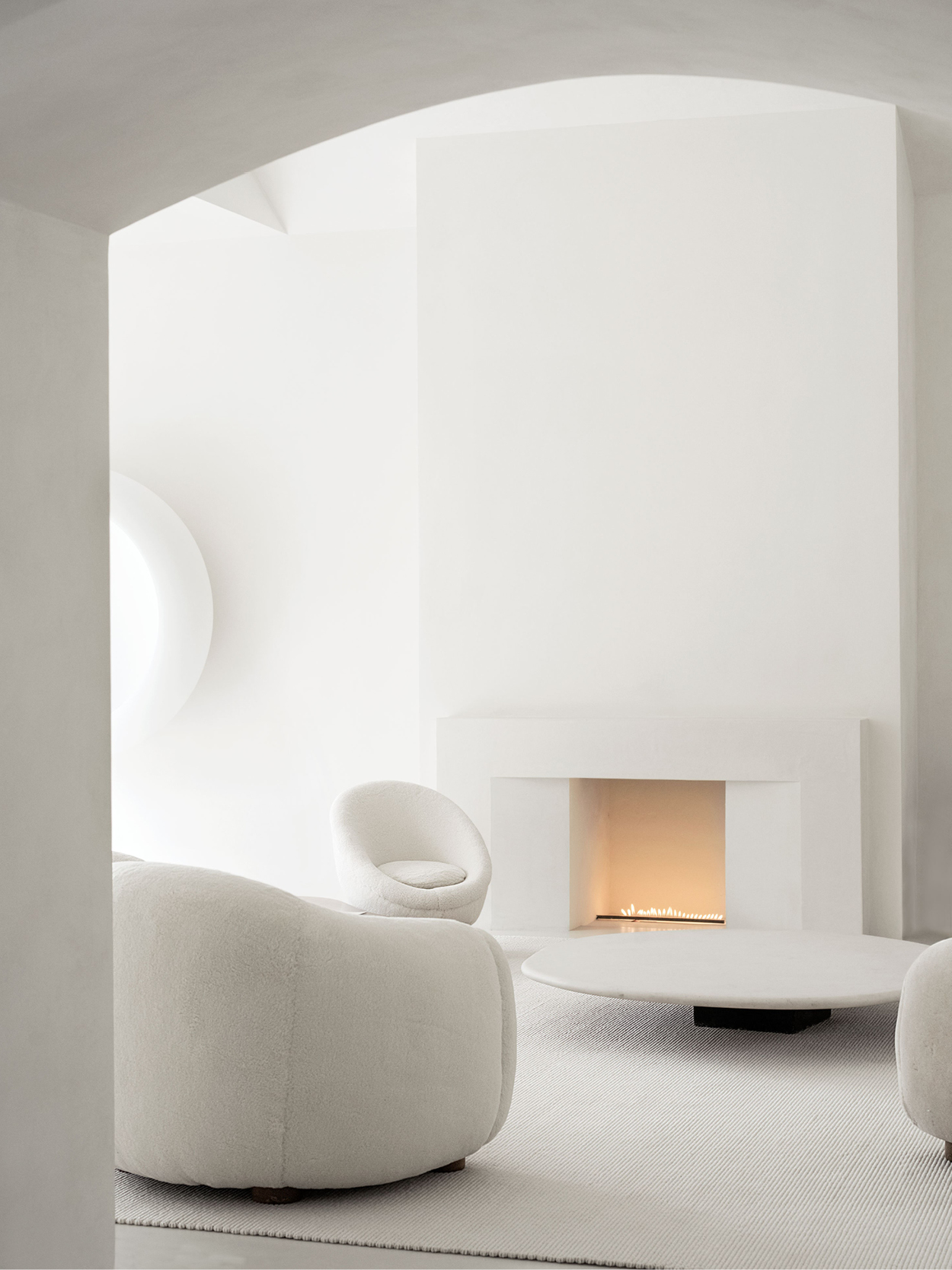 If you'd rather your fireplace be quite literally in the middle of your conversation, an artful suspended fireplace in the midst of a room will make time stand still at the end of an evening. Many of these fireplaces, like the Gyrofocus, designed in the 1960s by Dominique Imber for Focus Fireplace, are able to swivel 360-degrees for those who desire full control over their blaze and the ambiance it creates.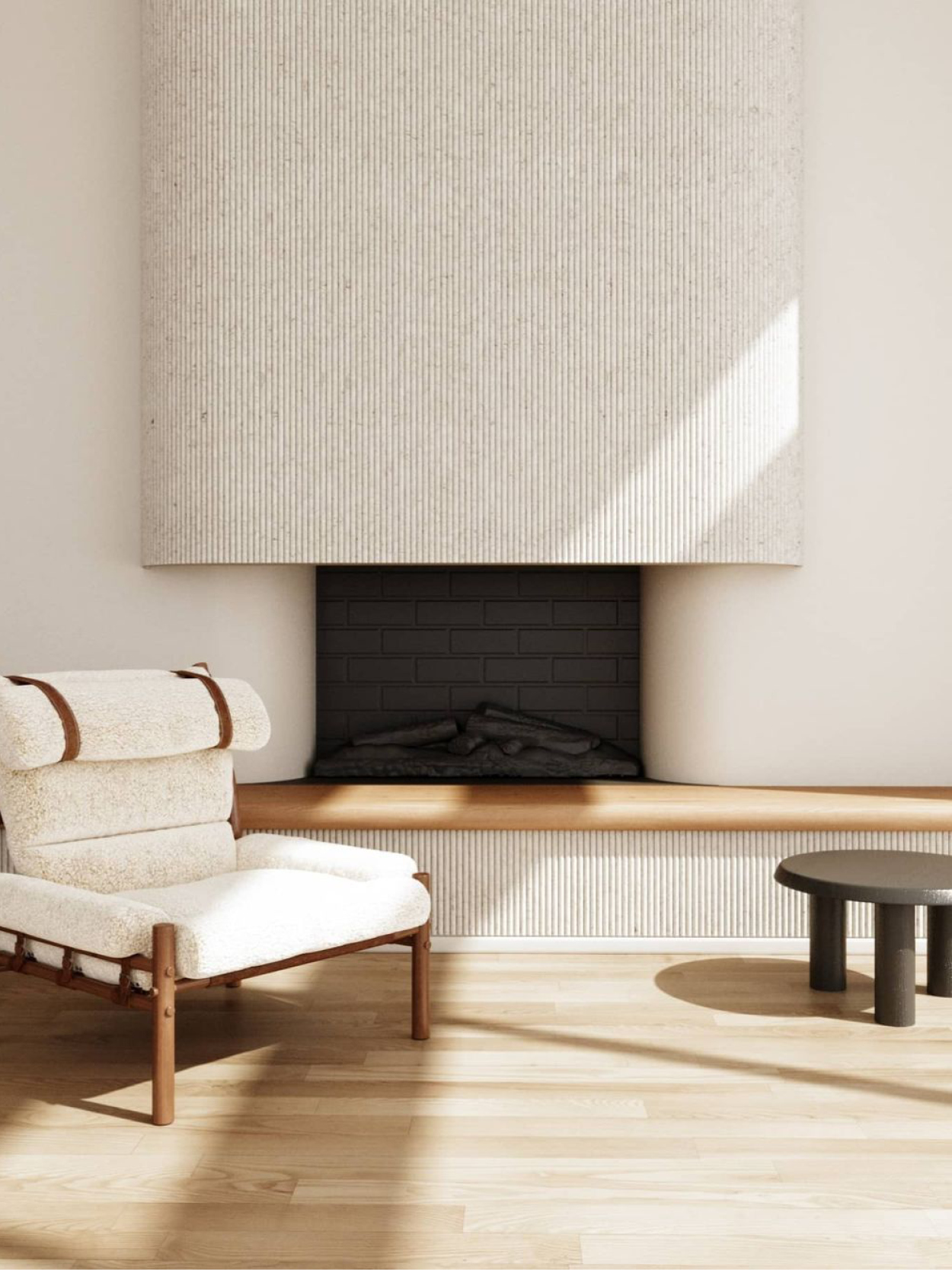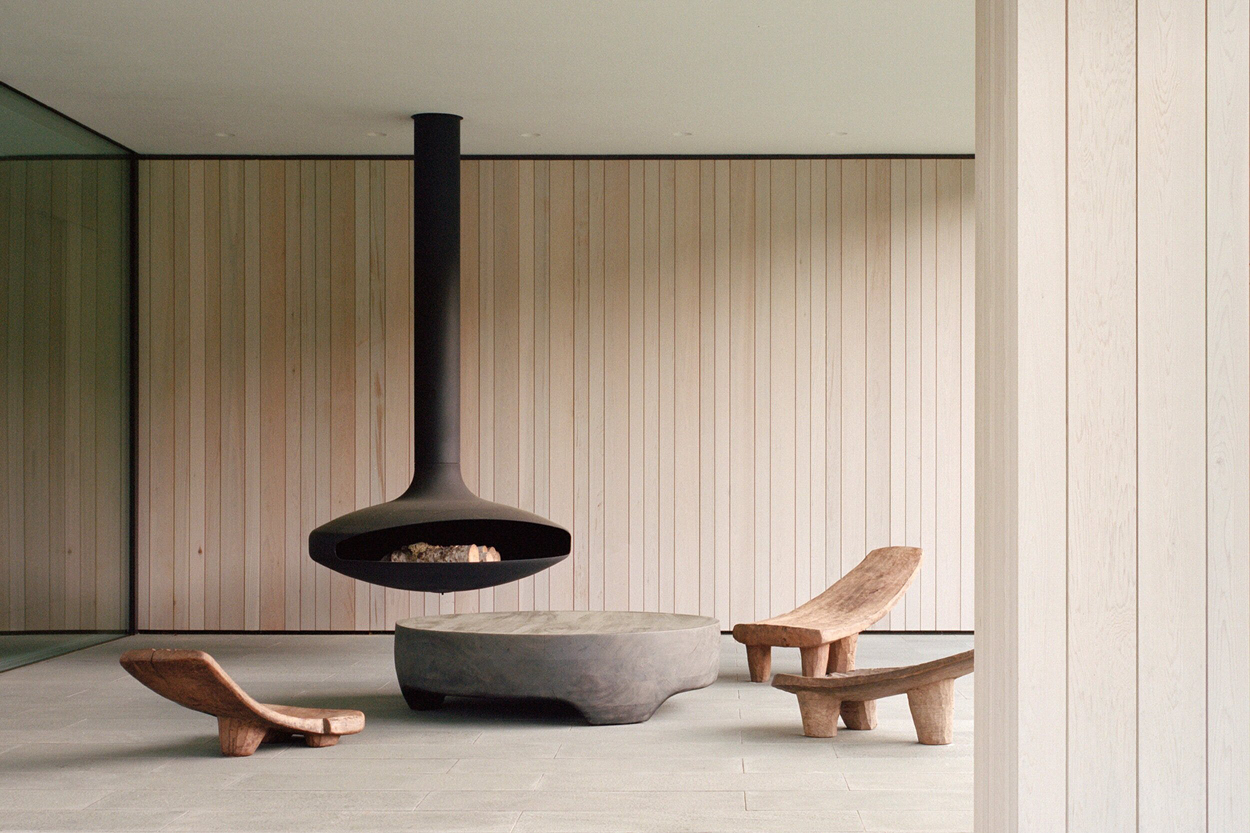 That said, if you're after something more substantial, you might be moved by marble. First chiselled by the ancient world, the rock offers a refined yet robust form, whether impressed on the wall as a mantlepiece, or made to stand out in the middle of a room as a special feature. From blanco carrara to dark onyx, the natural veining in marble is unique to each piece — formed by crystallised minerals from water that once ran through the stone and evaporated. Such veins may be trapped in time, but they seem to have more vitality when set against the heat of a flame.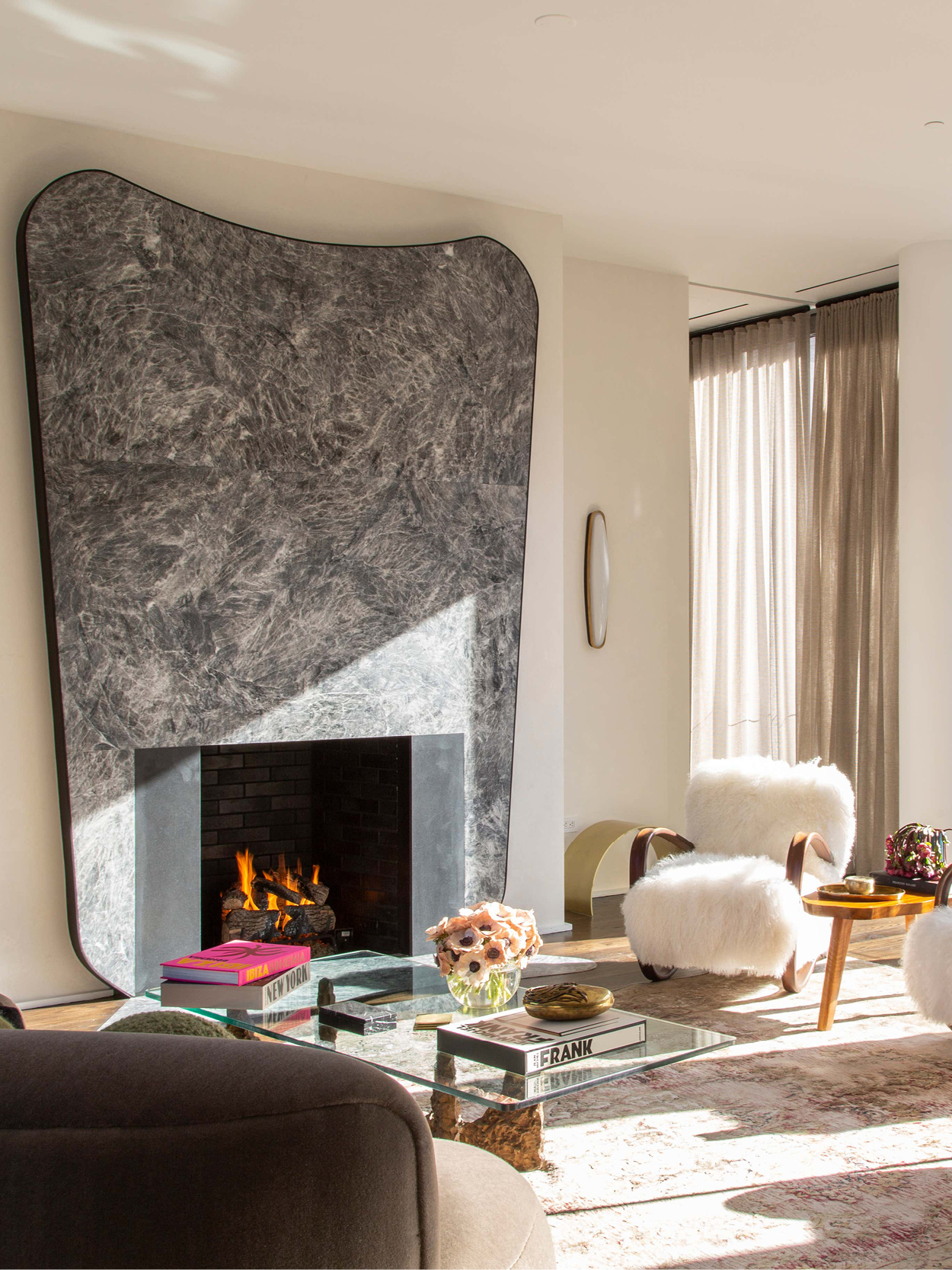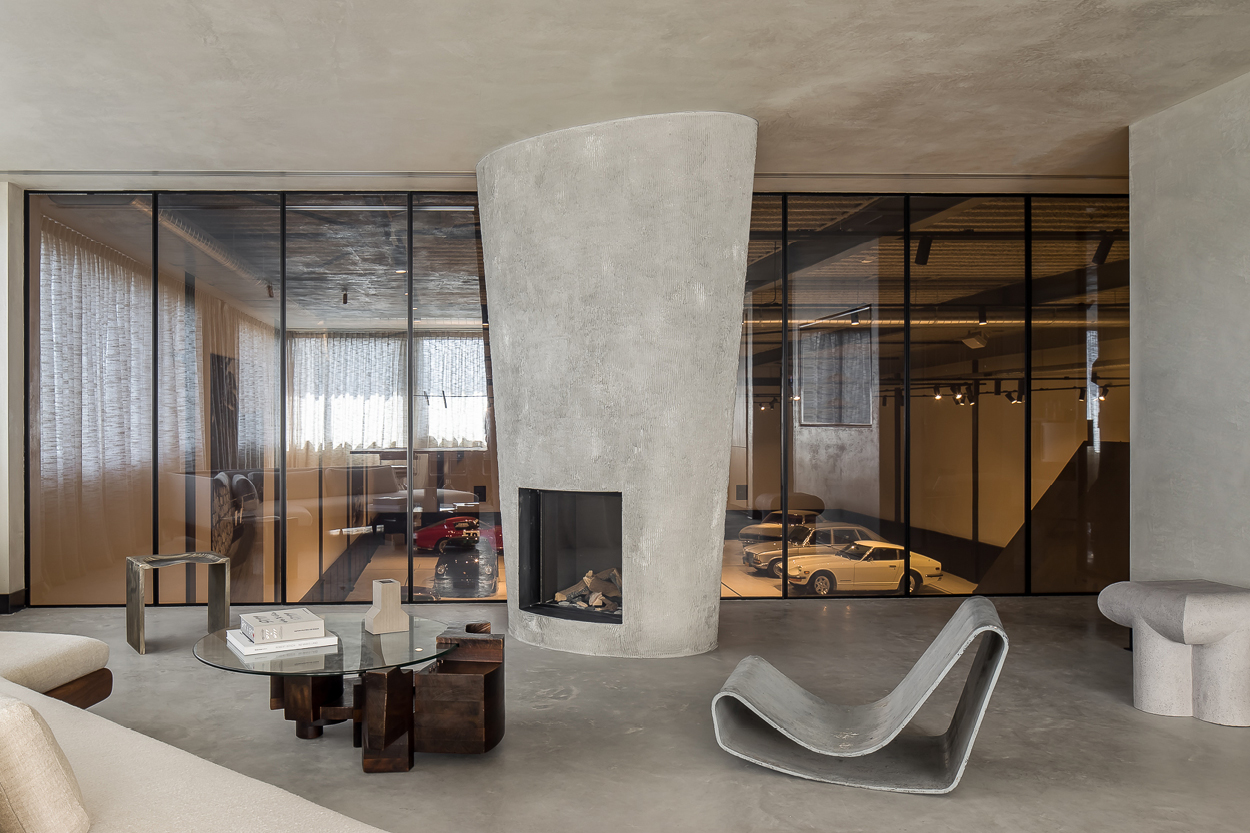 For choosing furniture that encircles the fireplace itself, select these like you would your fireside companions — welcoming and with a sense of humour. Tactile chairs of bouclé and shearling have their own charming quirks, and promise to be points of conversation if all else fails. Seating in tones like smooth cognac and deep brown will offer a necessary sense of calm when it's time to put your feet up, while pieces rendered in solid timber will only add to the warmth already radiating from the undulating flames.
As for coffee tables, whichever shape you choose for this other important centrepiece, our one rule is to ensure yours is kept level with the fire, so that its flickers reflect softly on the surface.