Whether you love hosting your nearest and dearest for drinks and dinner, or simply prefer the ritual of mixing a cocktail or two after work, a well-stocked home bar is nothing less than essential, particularly as winter rolls around.
Luckily, renowned tableware and home accessories brand Christofle has recently released a series of new additions to its lauded Graphik collection, designed to take your humble, homemade cocktails to a whole new level.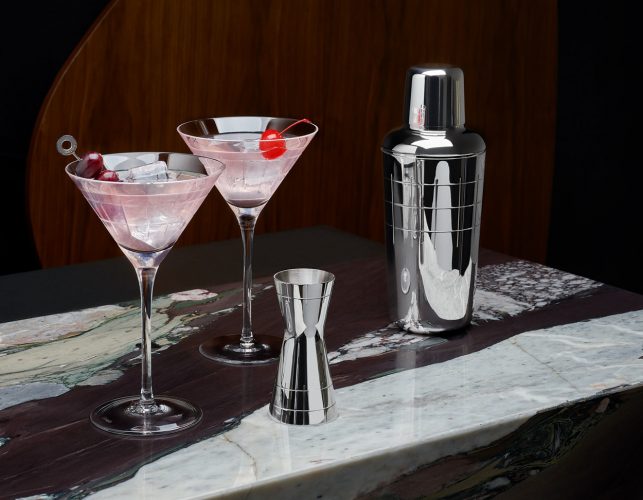 Comprising a line-up of pieces that will have you making drinks as professionally as your favourite local bartender might, the new Graphik additions include a double-walled, isothermal ice bucket (carefully designed to keep cubes intact for longer), a sleek Champagne bucket and a similarly-shaped wine cooler, a jigger, which for anyone unfamiliar with the term, is a pouring tool used for measuring the exact amount of liquor needed for each drink, and the pièce de résistance, a three-piece shaker.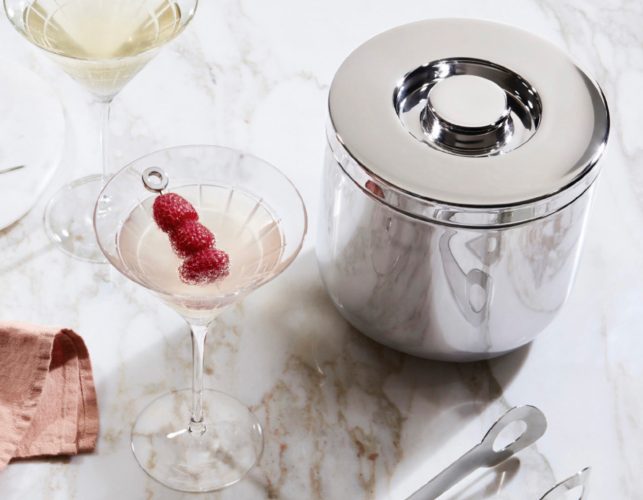 The shaker in question is not only silver-plated, and etched with the Graphik collection's signature geometric lines (as with the other pieces mentioned above) but it features a specially-made strainer to filter pre-mixed cocktails, and encourages cooling so as to ensure that every drink poured from it is exactly the right temperature.
Available locally from The Studio of Tableware, these exquisite pieces deserve to take pride of place in your at-home bar and promise to make at-home entertaining sleeker than ever.