Despite the obvious advantages of living outside the city — the peace and quiet, the sprawling landscapes, the refreshing stillness — occasions will always arise when stepping into the fray, as it were, is necessary. Whether it's business, pleasure or friends and family that bring you into Auckland's urban environment, no matter how many times well-meaning acquaintances offer up their guest rooms for you to stay in, sometimes you just need a place of your own, a city pad that allows you to come and go as you see fit.
So it makes sense, then, that you'd want somewhere that was central, but that still allowed you to feel like you were escaping the hustle and bustle. Somewhere that offered the same kinds of sweeping views you were used to. And somewhere that was designed in such a way that you didn't have to worry about daily conveniences like gym memberships or where on earth to go for dinner.
Seascape, the new residential development rising up in downtown Auckland ticks all of these boxes and more. With appealing amenities that include retail, restaurants, a podium terrace, bar, a pool and fitness centre and private parking, as well as a number of different apartment configurations available including studios, one-bedrooms, two-bedroom duplexes, three-bedrooms and penthouses, most of which feature large, wrap-around enclosable balconies or breathtaking outdoor atriums, Seascape has made a point of creating environments that are as functional and comfortable as they are design-focused.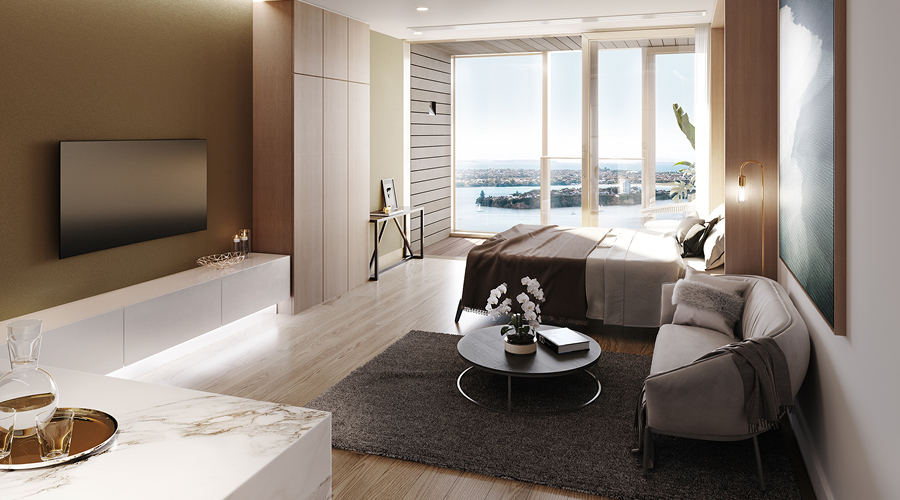 Appointed with seamlessly integrated appliances and finished in materials like timber and stone, Seascape's luxury apartments are heralding a new breed — one that offers residents a warm, inviting space to come home to, entirely removed from the busyness of the city landscape below.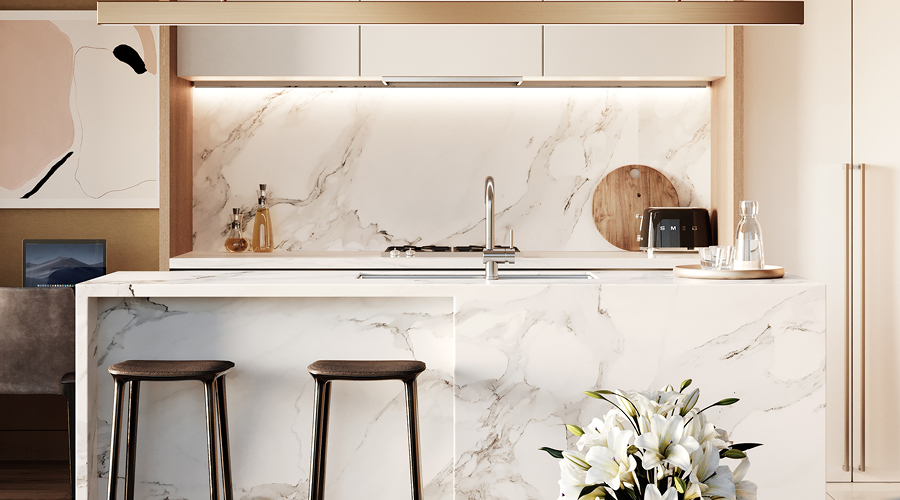 It's this idea that inspired the team at Peddle Thorp Architects to focus on how they could make the most of the incredible views the development would be afforded thanks to its height (when completed, it will stand at 187 metres, the tallest residential tower in Auckland). As such, every single Seascape apartment will be north-facing, which will offer each resident an arresting tableau of the sparkling Waitematā Harbour right in their own private living rooms.
So if it's a central pad that you're after, one that you can leave and come back to without ever having to worry about security or convenience, Seascape is a place where you'll feel entirely at home, in the heart of the city.
Seascape Display Suite
81 Customs Street East
Auckland CBD
0800 81 83 85