When undertaking a home alteration that seeks to not only bring historical features well into the present day but to preserve a sense of heritage in the process, both a deft hand and expert eye are required.
The versatility of Sydney-based architectural and interior design company Alexander & Co. made it the ideal candidate for the renovation of Spotted Gum House — what was originally just a sweet bungalow in Artarmon on Sydney's North Shore.
The tidy brick cottage, which dates back to the early 20th century, has been reconfigured to now contain two guest bedrooms and bathrooms, a sitting room, laundry and study. To the rear has been added a double-storey extension that houses living, dining and kitchen areas on the ground floor, and the main bedroom on the upper level.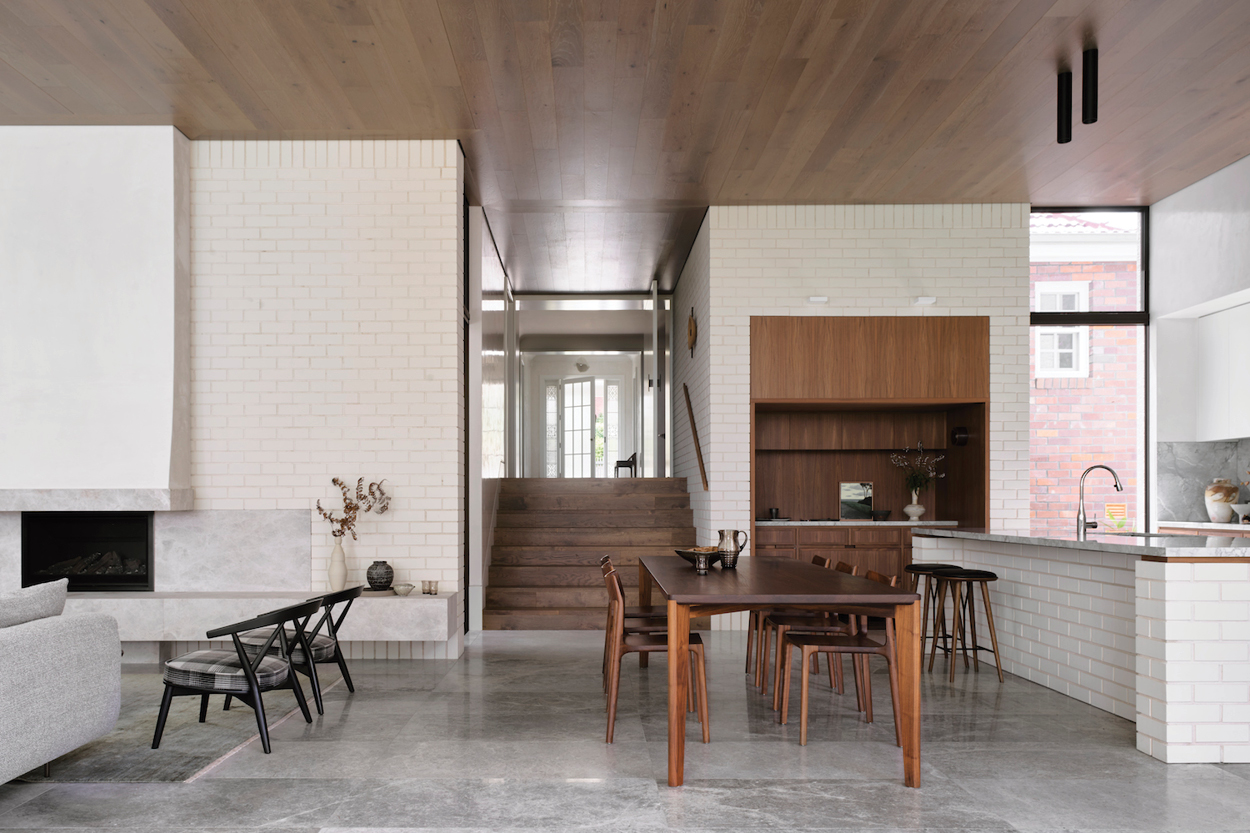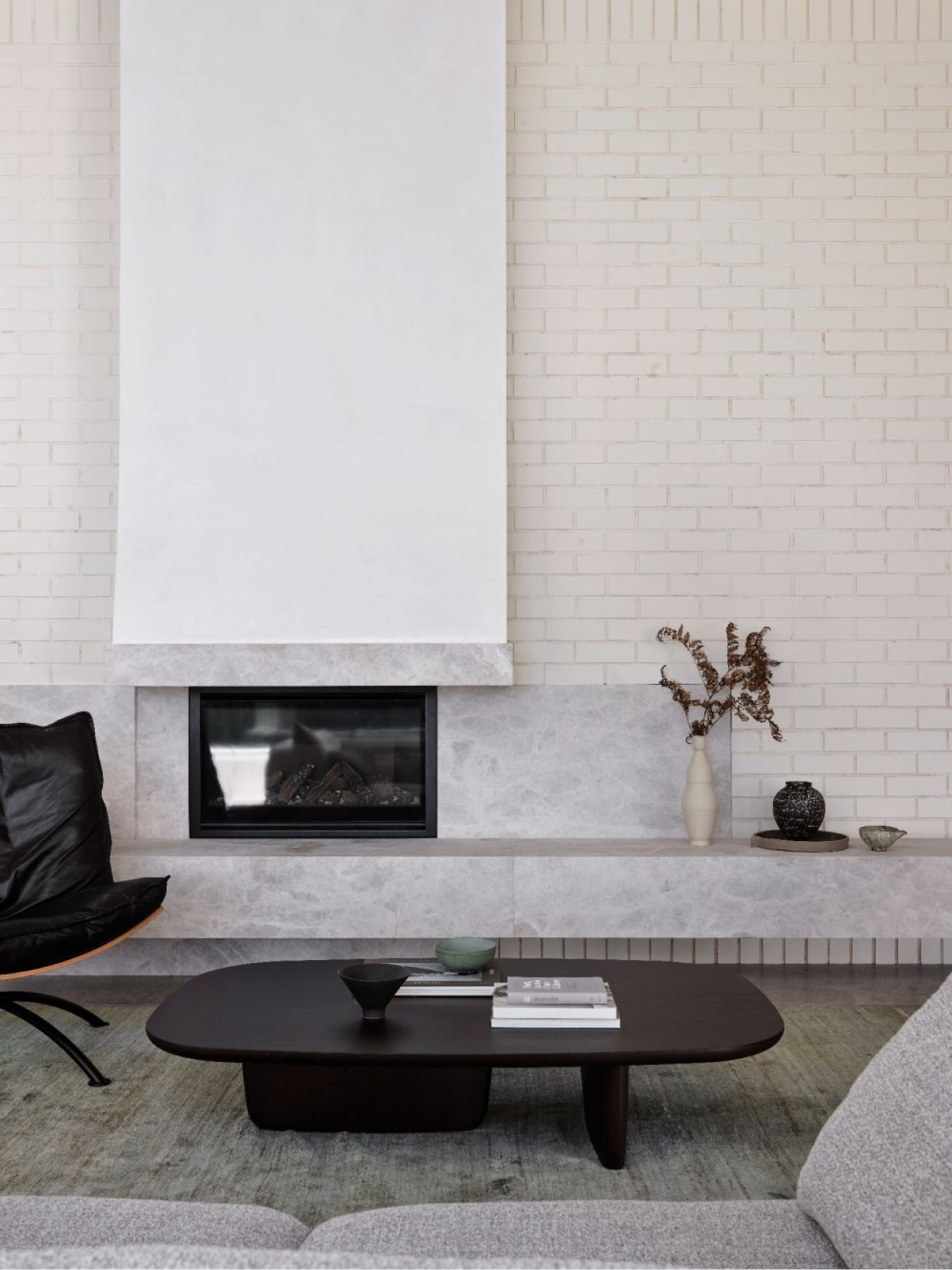 The Alexander & Co. team have ensured the original house has been lovingly restored and flows via a wooden staircase into the ample additions. A sense of expansiveness overtakes, prevalent from the sheer scale of the spaces and high ceilings. These are shared areas for the residents and any guests to move within freely and comfortably, with huge steel-framed glass doors that can be thrown right open to the garden at the back, welcoming the outside in.
A pared-back palette and modernist influences allow the scale of this home to take impressive precedence. Despite the muted tones, it is imbued with a warmth from the mixture of textures — in keeping with one of Alexander and Co.'s key tenets of prioritising the expressiveness of craftsmanship.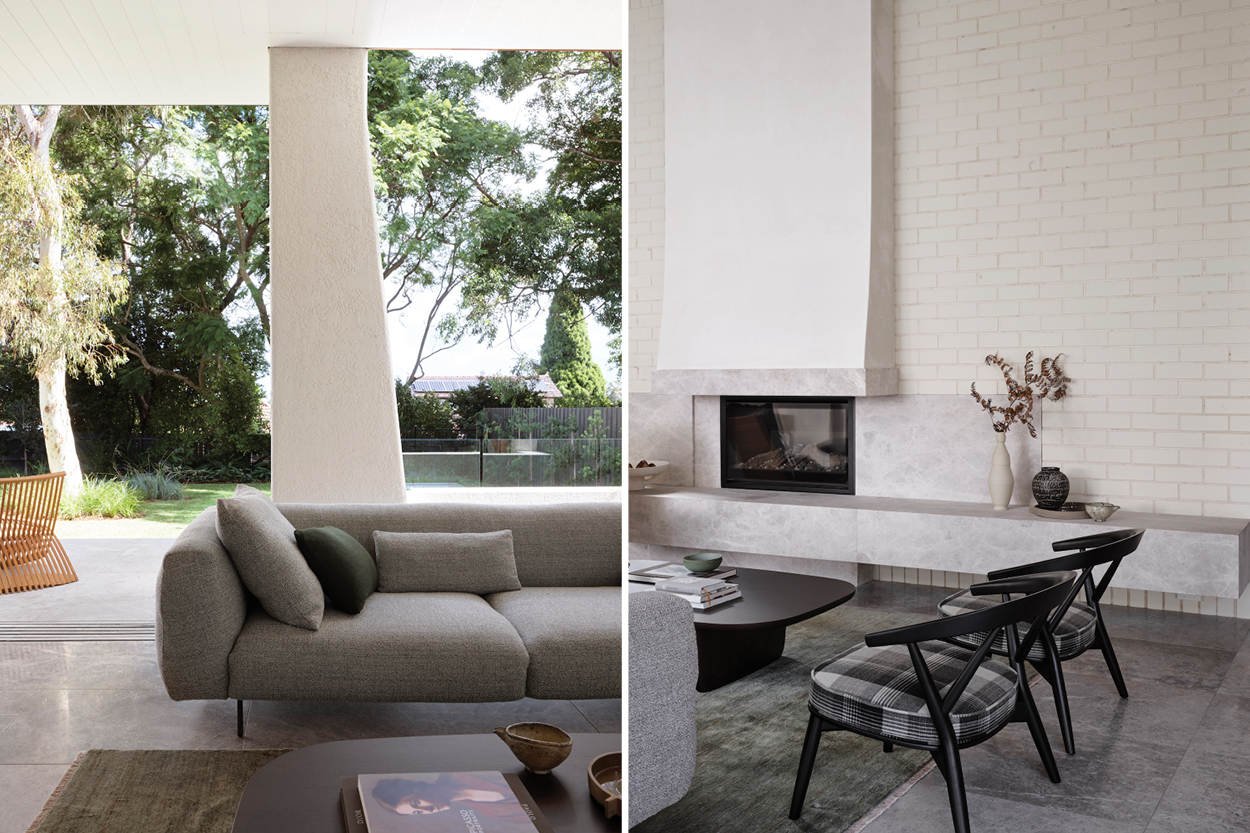 Wooden ceilings and stairs, pale brick walls and polished concrete floors visually define the space, adding contrast without being stark.
It was important to the clients that this home trod lightly on the earth while also enhancing their own personal wellbeing. One of the central considerations of this transformation was sustainability, manifesting in the highest quality, innovative products and organic materials that had the lowest emissions possible.
Double-glazed windows throughout and geothermal climate control ensure economical power usage for heating and cooling, while a circadian 'dim' lighting system works in conjunction with the rhythm of those living within. On the same floor as the master bedroom is a steam shower room and infrared sauna.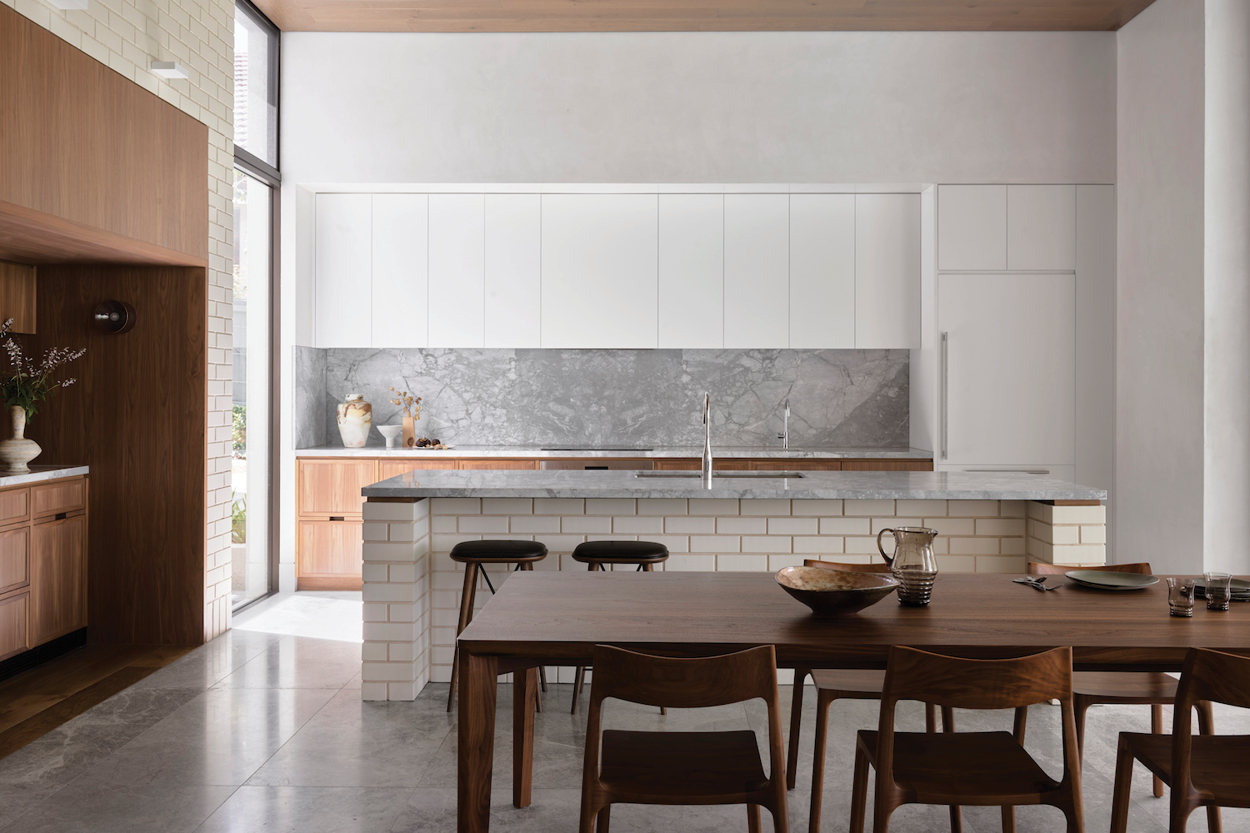 Furnishings act as a continuation of both the artisanal and sustainable sensibility. Incorporating both bespoke pieces and timeless additions by the likes of Michel Ducaroy, Cappellini and B&B Italia, Spotted Gum House is filled with comfort and elegance.
Clearly, every last detail has been considered with the rigorous attention that the Alexander & Co. team dedicates to each one of their projects. When respect for the past melds seamlessly with a thoroughly innovative approach, the results are nothing short of sublime.