Current events remind us that it sometimes pays to avoid the perils of the outside world and work from home. To get things done your home office needs to be more than a refuge, offering aesthetic satisfaction, along with stimulating expressions of your own personality.
Whether you are a pared-back minimalist or a fan of classic and traditional desks, Sarsfield Brooke allows you to create inspiring surroundings making it that little bit easier to meet your next deadline.
Minimal
Nobody abides by the adage of a tidy desk leading to a tidy mind more than a minimalist. Avoid the colour wheel completely and opt for refined, utilitarian furnishings in a monochromatic scheme, like the solid oak Dimitri Writing Desk and the sharp Segno Chest of Drawers. Blacks, whites and greys provide a distraction-free backdrop while effortlessly exuding elegance and refinement.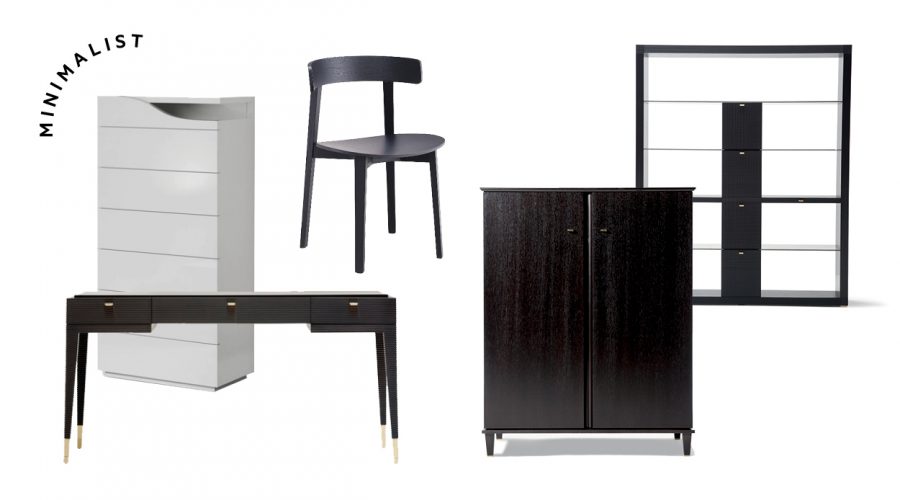 Traditional
Those with classic tastes generally put cosiness and style first. Be sure to invest in a desk chair that really goes the extra mile in terms of comfort, like the luxurious, cushioned Georges Desk Chair. Add gravitas to your room with an intriguing artwork, like the delightfully abstract Electric Blue Artwork by Novocuadro of Spain.
Modern
Contemporary offices provide a very sleek and simple atmosphere. To achieve this aesthetic, prioritise rustic timber over other materials and keep furnishings straightforward and unadorned. This Canaletto walnut Victor Cabinet with glass doors easily teams pairs with the uncomplicated style of these upholstered H5 Chairs. Decorate the space with flourishing houseplants to truly tap into the current trends.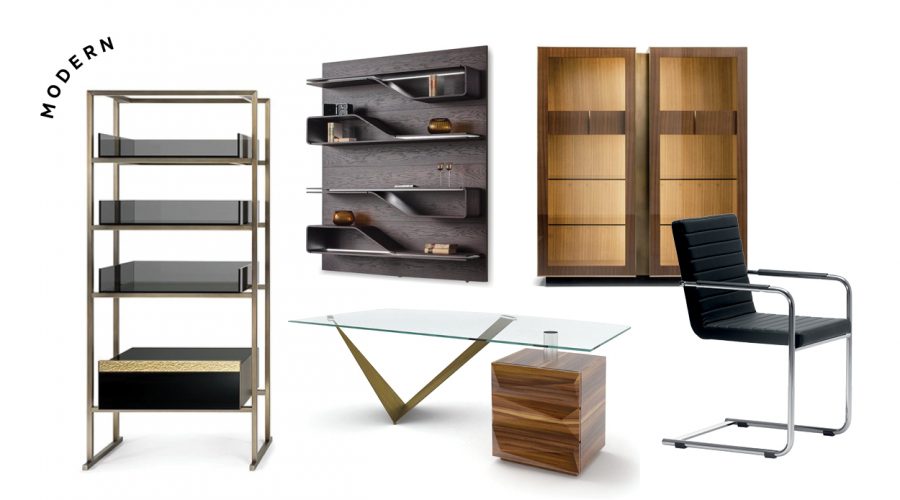 Experimental
It is a place of work, but the home office doesn't have to be restricted by seriousness and sensibility. For those who want to inject a dose of personality into a space, quirky home furnishings that play with texture, colour and design are key. The Erik Desk, for example, adds some spice to a space with its rhomboid-patterned drawers and cylindrical metal base, while the Lula Table Lamp gives the room a sense of playfulness via its acorn-reminiscent shape.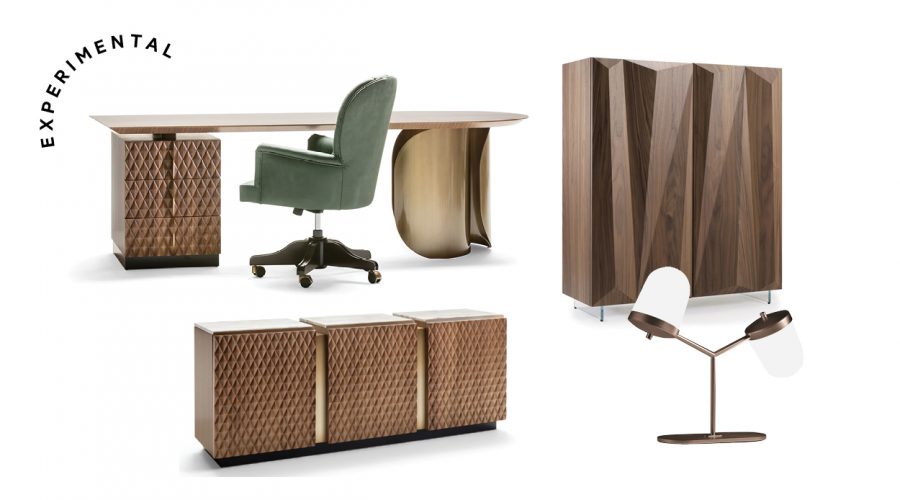 Sarsfield Brooke
155-165 The Strand
Parnell
Auckland