With the level of technology used to make film as advanced as it is these days, it seems a shame to experience a dulled-down version on a regular TV screen (even if that screen is high-definition and has all the mod cons). For some, it's an even more basic set-up of the old faithful laptop propped up on the duvet. Cosy, sure, but an immersive, big-picture cinematic experience? Hardly.
With its new 4K Ultra Short Throw laser projector, The Premiere, Samsung is offering just that. Available in two models, it is the world's first HDR10+ certified projector, delivering contrast and detail from both bright and dark scenes, with a peak brightness of up to 2,800 lumens as measured by the American National Standards Institute (or ANSI).
It has two models available — the LSP7T single laser projector, with an up to 120-inch screen size, and the LSP9T, which boasts triple laser technology with an up to 130-inch image size.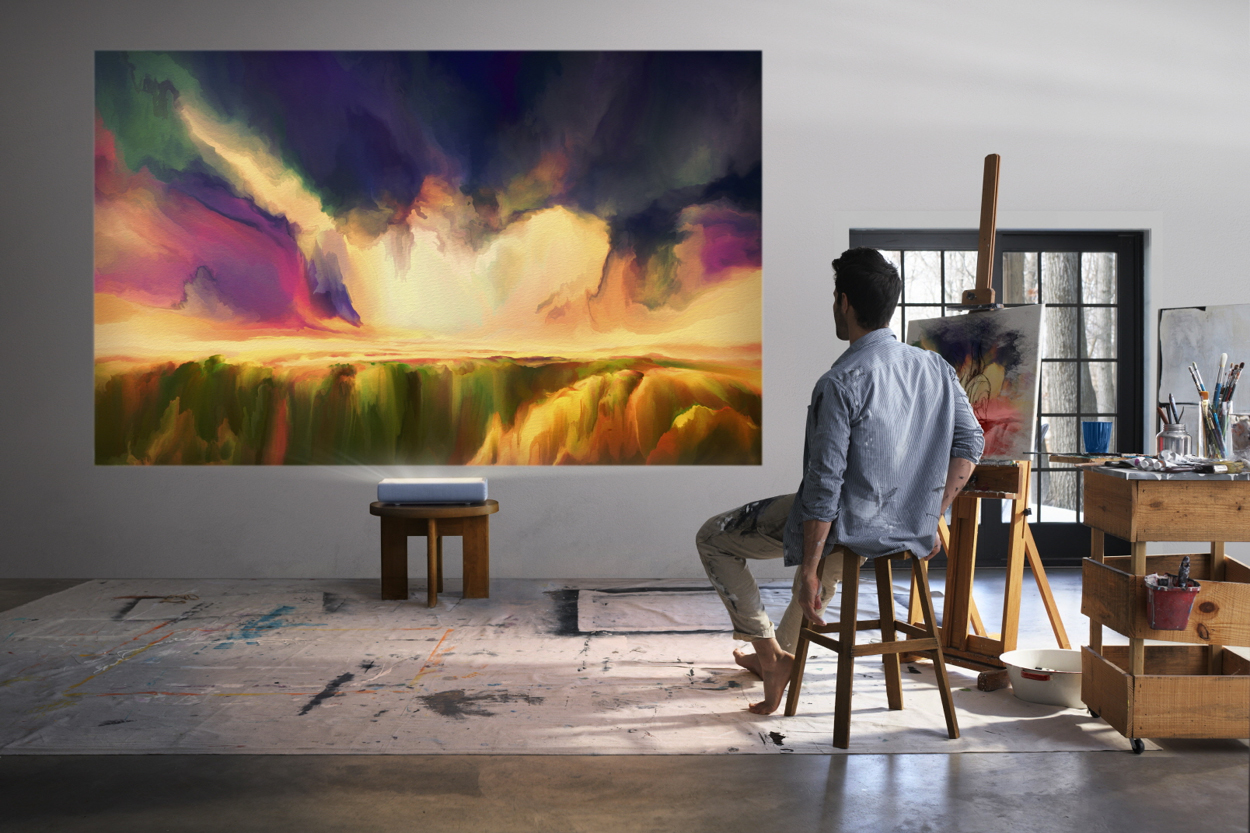 Wherever one wishes to position it in the house — whether close to the wall or further away to adjust the screen size — The Premiere is versatile and easy to use, with ultra-short throw laser technology and a sleek, compact design that fits into any living room arrangement.
TV shows, sports games and movies alike all benefit from premium sound quality, with two built-in woofers, two tweeters and Samsung's Acoustic Beam technology. Whether it's a full-scale action sequence you're watching or a more intimate scene, you're in for a fully immersive experience.
With Christmas around the corner, we think the Premiere is a brilliant idea for a gift — and we suggest gifting this to someone with whom you share an abode, so you too can benefit from the groundbreaking cinematic technology. Movie nights in never looked so magnificent.