With a vision to encourage technology to evolve as rapidly as its customers' lifestyles, Samsung is acknowledging that now, people use their televisions for far more than, well, watching television. The evolution of the smart TV is something that Samsung has largely driven, pouring time and effort into researching and creating innovative products that make all of our lives easier. And this new release is set to continue the trend.
Recently announcing The Terrace and The Terrace Soundbar, Samsung has expanded its portfolio to create an entertainment system designed specifically for the elements. The Terrace is a robust, durable, 4K QLED television that is set to bring the entire experience of consuming TV indoors, to the outside — a bid by Samsung to utilise technology to further connect the spaces in a home.
The television itself offers a crystal-clear display thanks to anti-reflection and adaptive picture technology (allowing visibility without annoying glare), a brightness level of 2,000 nits (really bright) and a high motion rate, which makes it perfect for watching sports with friends or for tucking up with the family on a warm summer's evening to watch a movie.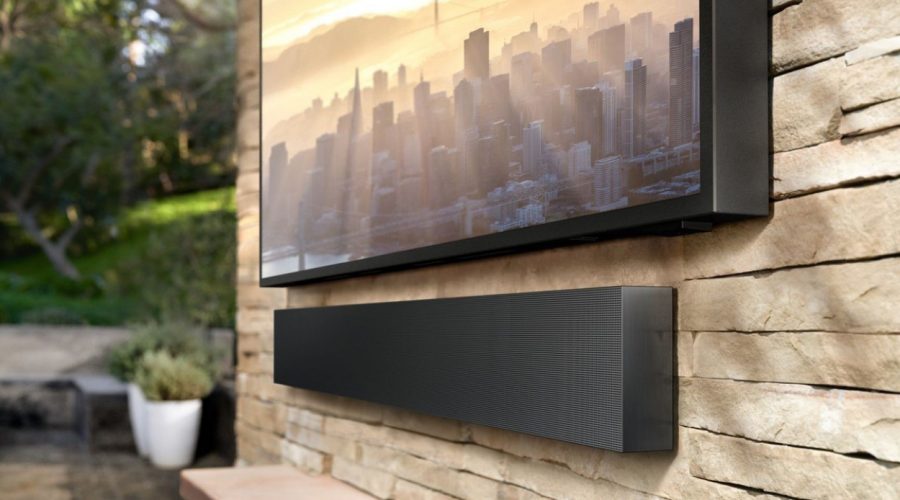 The Terrace's accompanying Soundbar completes Samsung's outdoor theatre offering, delivering a high-quality, rich sound thanks to its distortion-cancelling technology that promises to drown out environmental sounds.