In this jaw-dropping Upper East Side duplex, evocative architecture and considered design produce a truly aspirational home, where exquisite interiors are accented by extraordinary views. Sitting on 5th Avenue, across from New York's famed Metropolitan Museum of Art, this two-level apartment is a haven of calm in the heart of the city that never sleeps. What was previously three smaller apartments was reworked by the architects at Workshop/APD and Jenny Store of JGSK design, resulting in a beautiful family home that combines practicality with a serious dose of sophistication.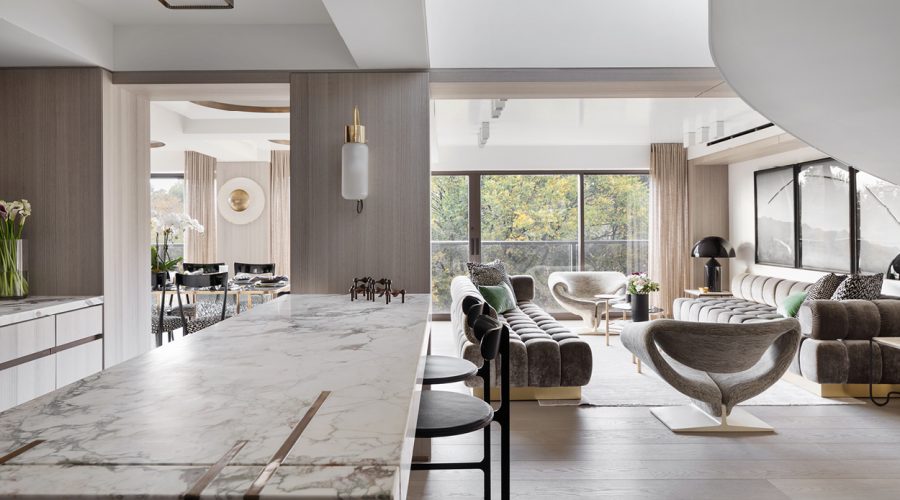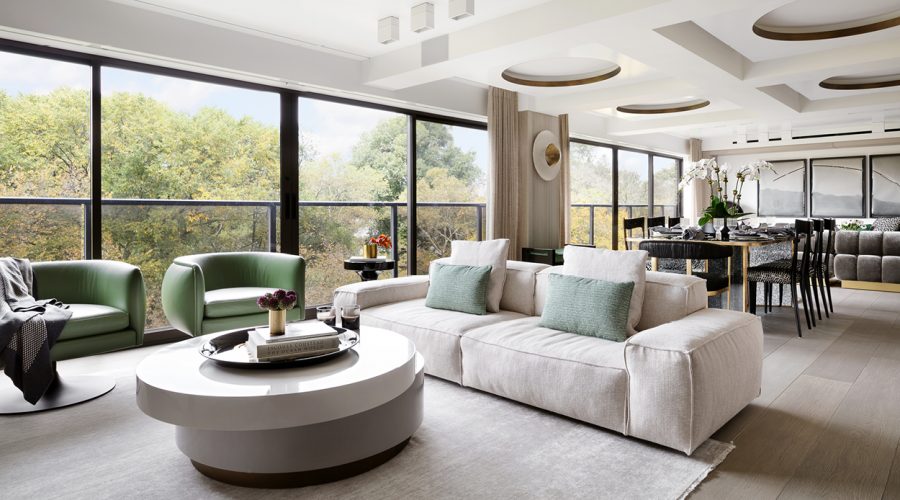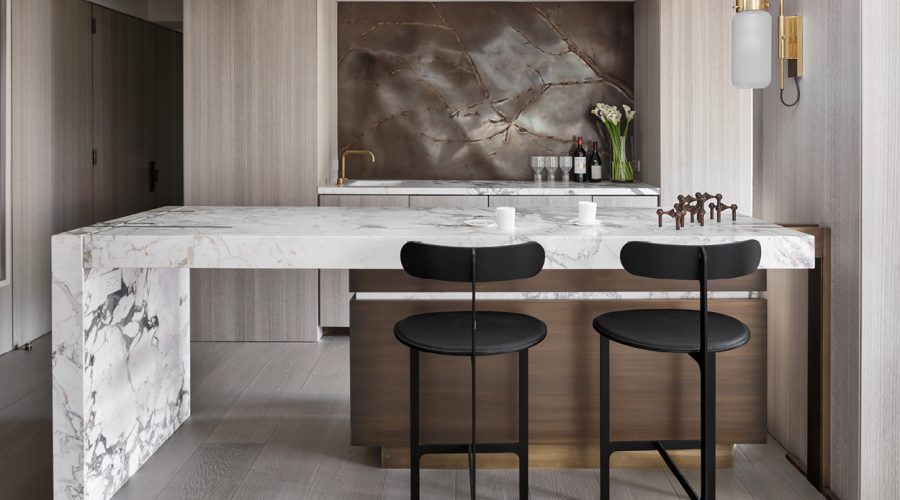 The bottom level of the 348-square-metre home features a foyer, two living spaces, three children's bedrooms, a media room and the kitchen, where sculptural furnishings in a simple colour palette of grey, black and white lend elegant finesse. Touches of green are introduced in the communal spaces on soft furnishings with the verdant theme carried through the rest of the home. A fitting colour scheme that reflects the apartment's sweeping views across the leafy tops of Central Park's trees.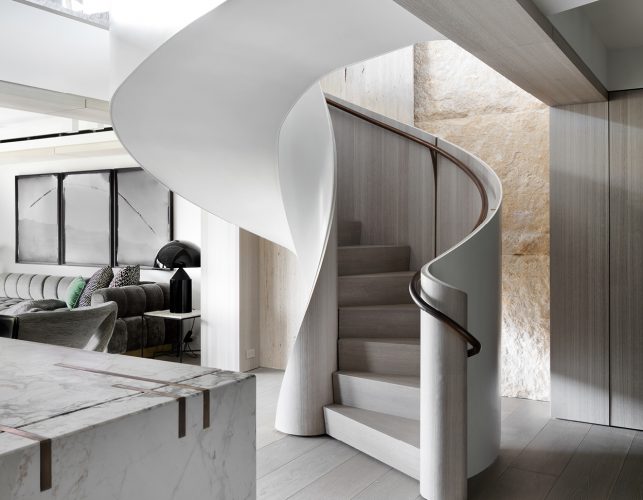 Recurring curves are introduced through the furniture, coffee tables and smaller details like lamps and accessories, a visual motif that reaches its peak in the spectacular spiral staircase leading from the main area to the master suite. A breathtaking feat of design, the stairs sit in front of a five-metre travertine backdrop and boast wooden treads that gently circle upwards, supported by painted steel and a white shell.9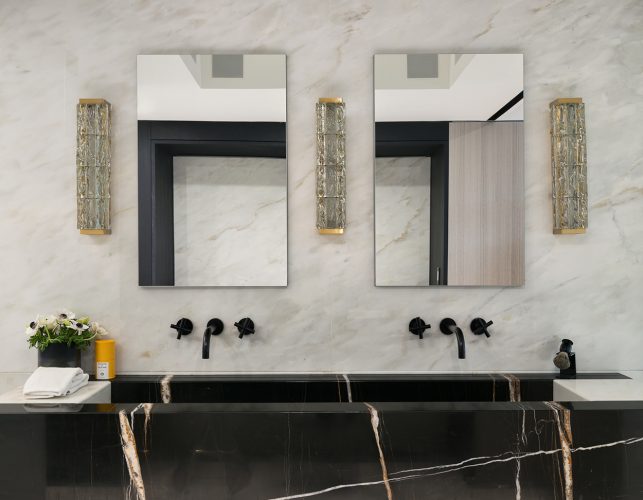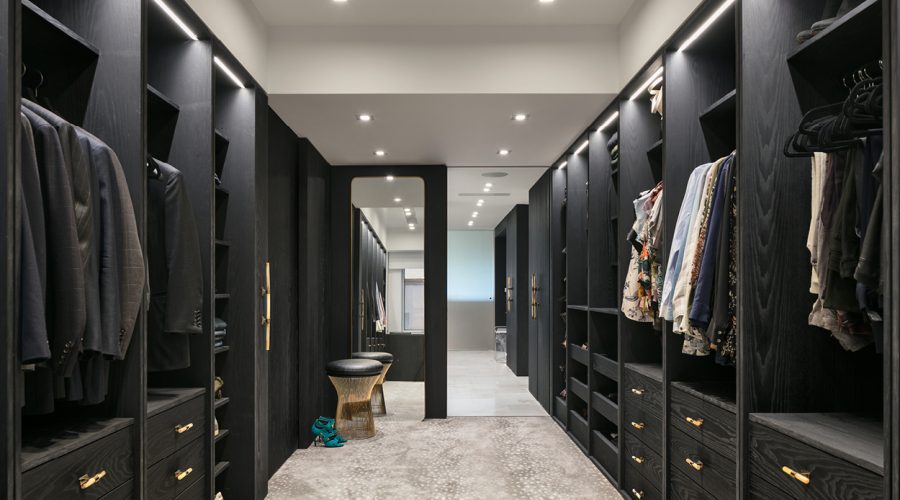 Upstairs, the master suite offers an oasis in which to relax and unwind, where views across the park temporarily transport the occupier out of the bustle of urban life and into a place of calm contemplation.