A new book by Nicole England, Resident Dog is a beautifully realised photographic journey through some incredible homes via the dogs that inhabit them. Through her lens, England gives a unique perspective on aspirational houses that, while breathtaking by themselves, are given life when explored with their most important resident as the guide. Showcasing magnificent architecture and inspirational interiors, the 25 residences that make up the book are juxtaposed with the curious, endearing and idiosyncratic personalities of their pooches, showing how a home is always about more than just four walls and a roof.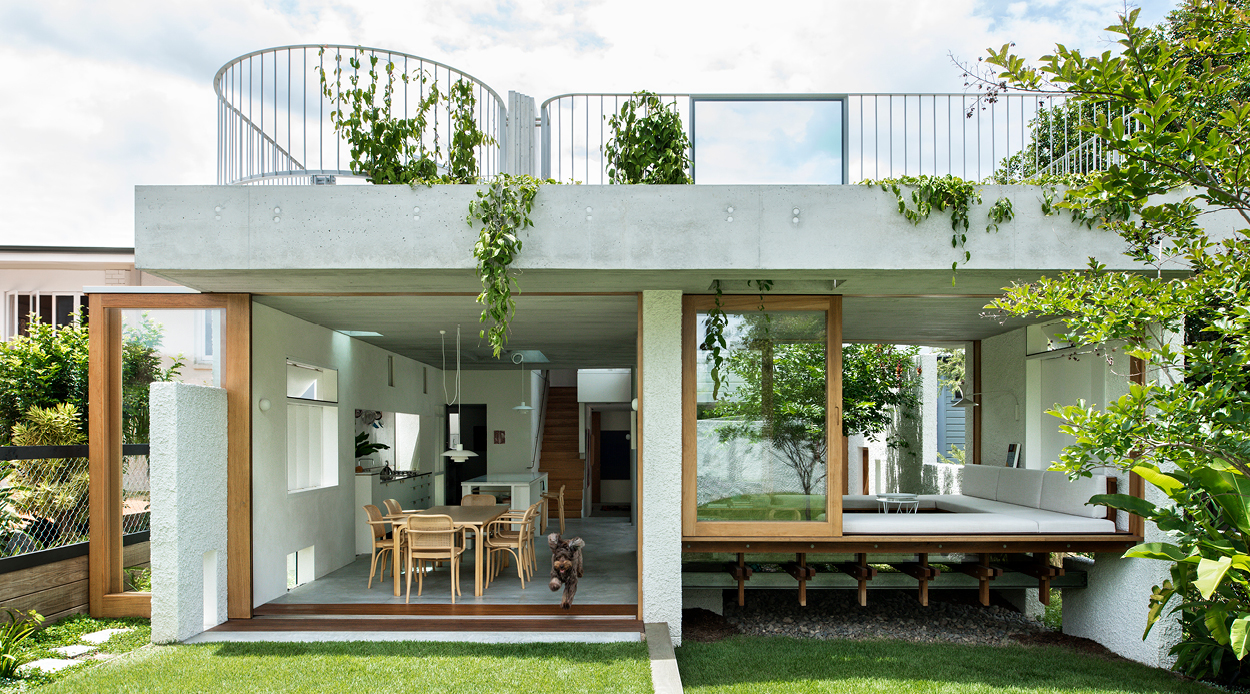 Cookie the Labradoodle's favourite part of the Brisbane home he lives in is the back garden. Or the rooftop, where he will often sit and take in the views of the city skyline.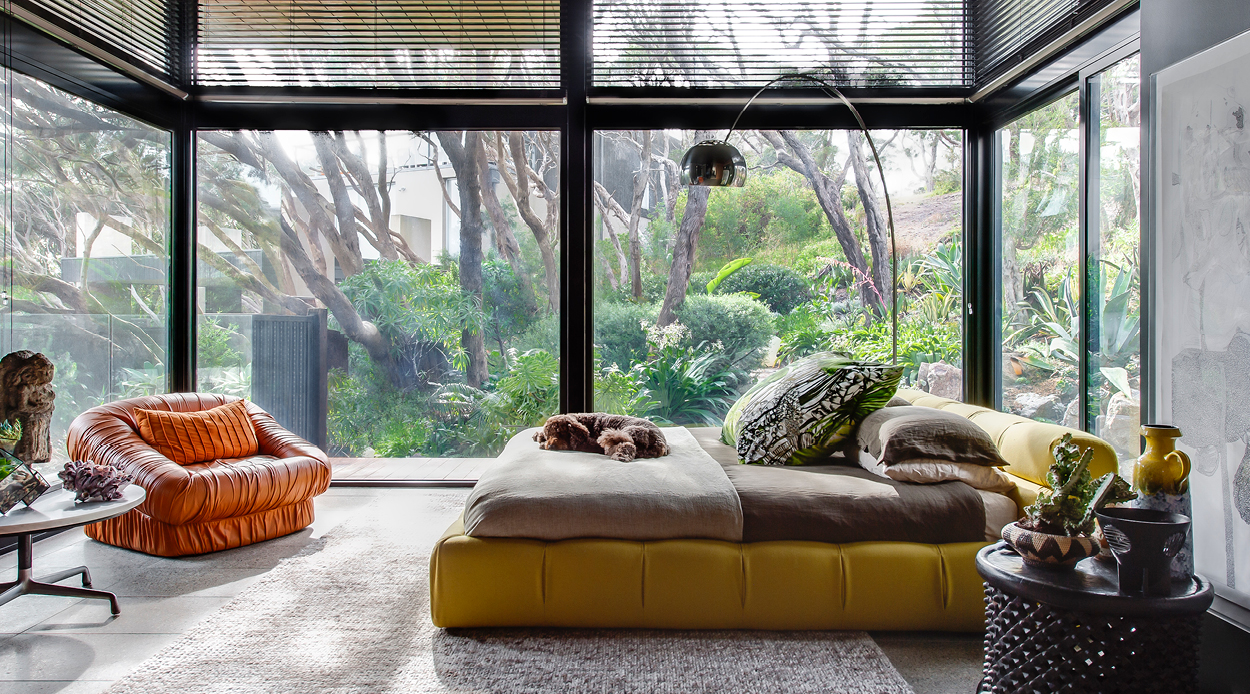 Charlie, the laid-back Spoodle, is resident of this five-level, Melbourne home. Modelled off a 1960s case study, the house is bathed in natural light and boasts a colour scheme that allows his cocoa-toned curls to blend seamlessly into his surroundings.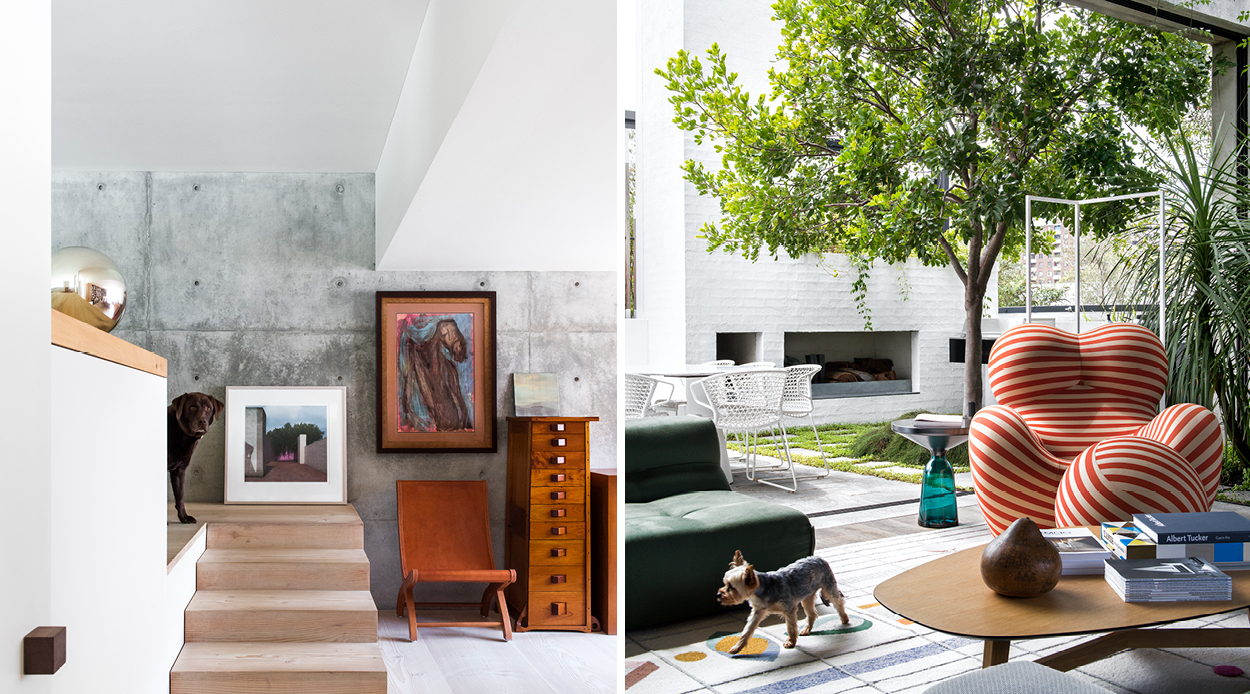 Left:
The minimalist aesthetic, natural wood floors and raw concrete walls of this Melbourne residence get a touch of much-needed warmth from its four-legged resident, Canela.
Right:
Eric is the cheeky Yorkie who lives in this Sydney penthouse. Despite the home being surrounded by beautiful gardens and an abundance of nature, Eric doesn't like getting his paws wet, preferring instead to enjoy it from the comfort of the living room.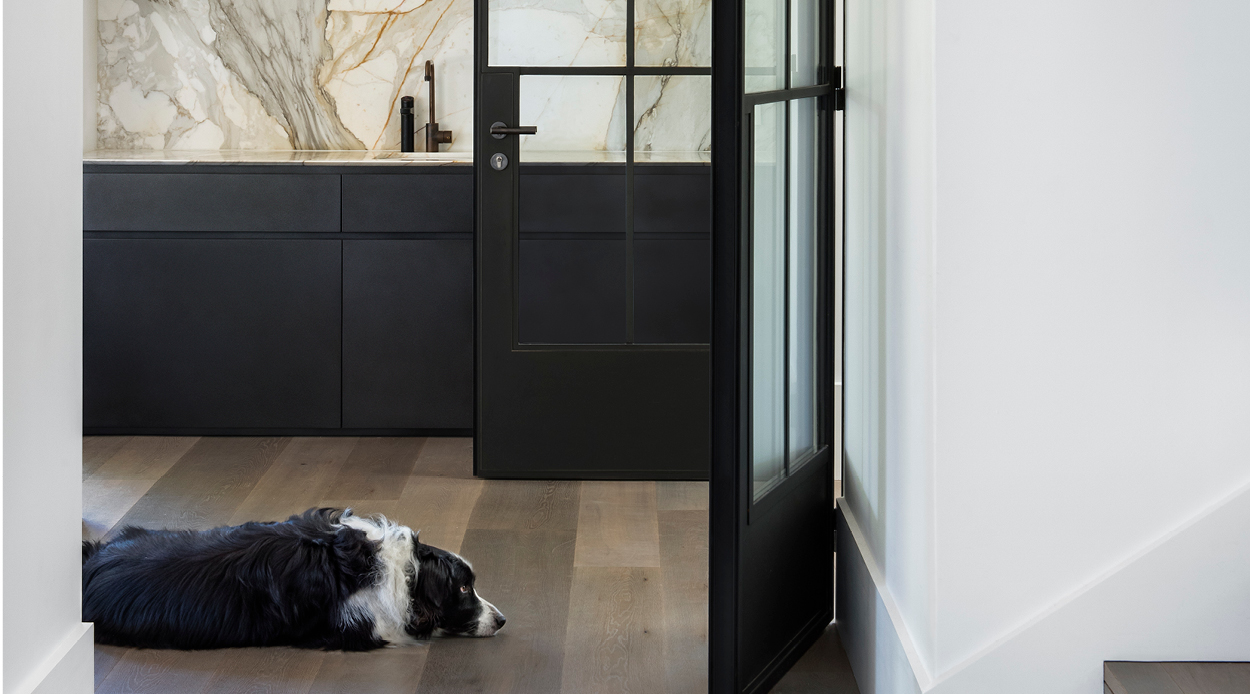 With a black and white coat that makes him almost melt into the monochromatic background of his Sydney home, Skipper is the Border Collie with an enthusiastic personality that affects all who enter this contemporary abode.
Resident Dog is currently sold out online but will be available again from March with the second print.