A holiday state of mind is bound to arrive promptly as soon as one steps foot inside the perimeter of Casa Areca. Designed by Joana Gomes and Joshua Beck, founders of Mexican firm Co-Lab Design Office, this Tulum holiday home is a triumph of peaceful cohesion encompassing both its interiors and the surrounding landscape.
The 285-square-metre abode was carefully positioned on a narrow lot in order to preserve existing trees and vegetation, like the areca palm plants from which it takes its name, and is flooded with natural light and a refreshing cross-breeze year-round thanks to abundant, large windows and tall pivot doors.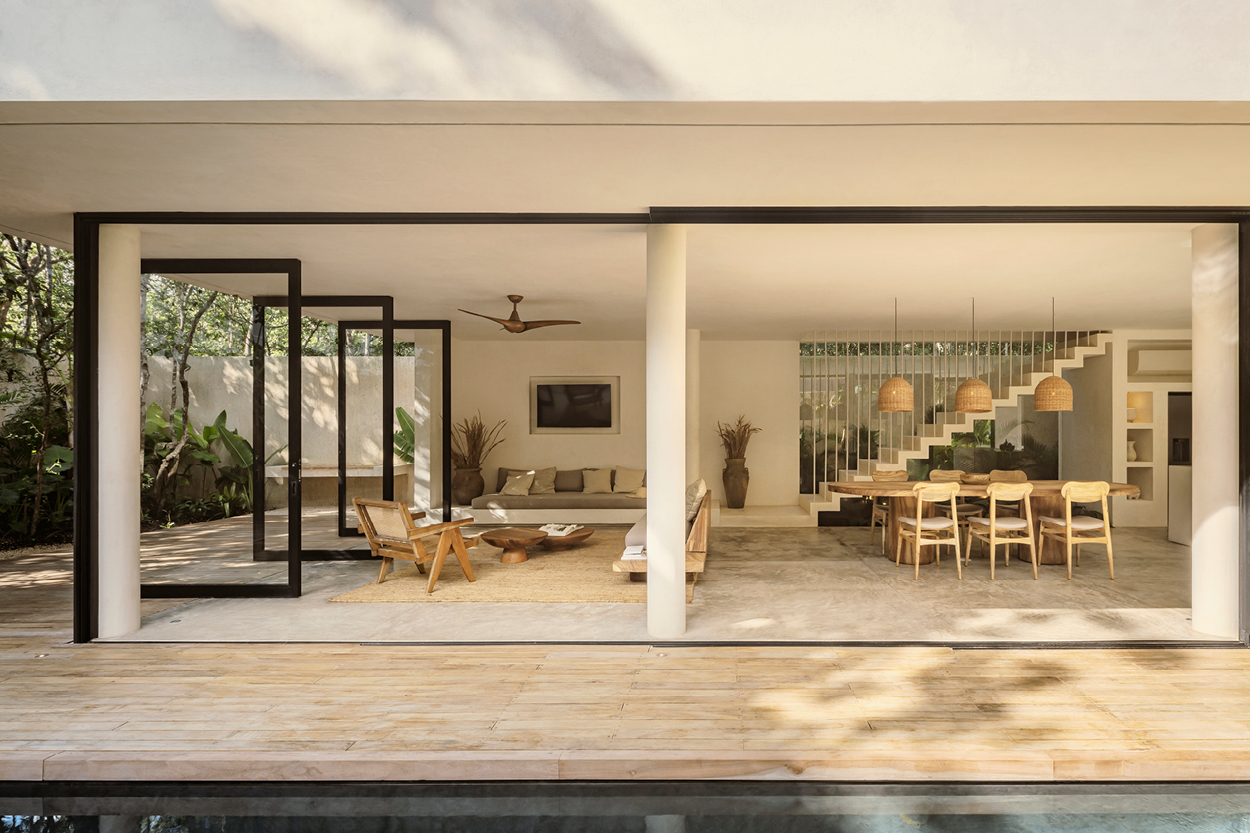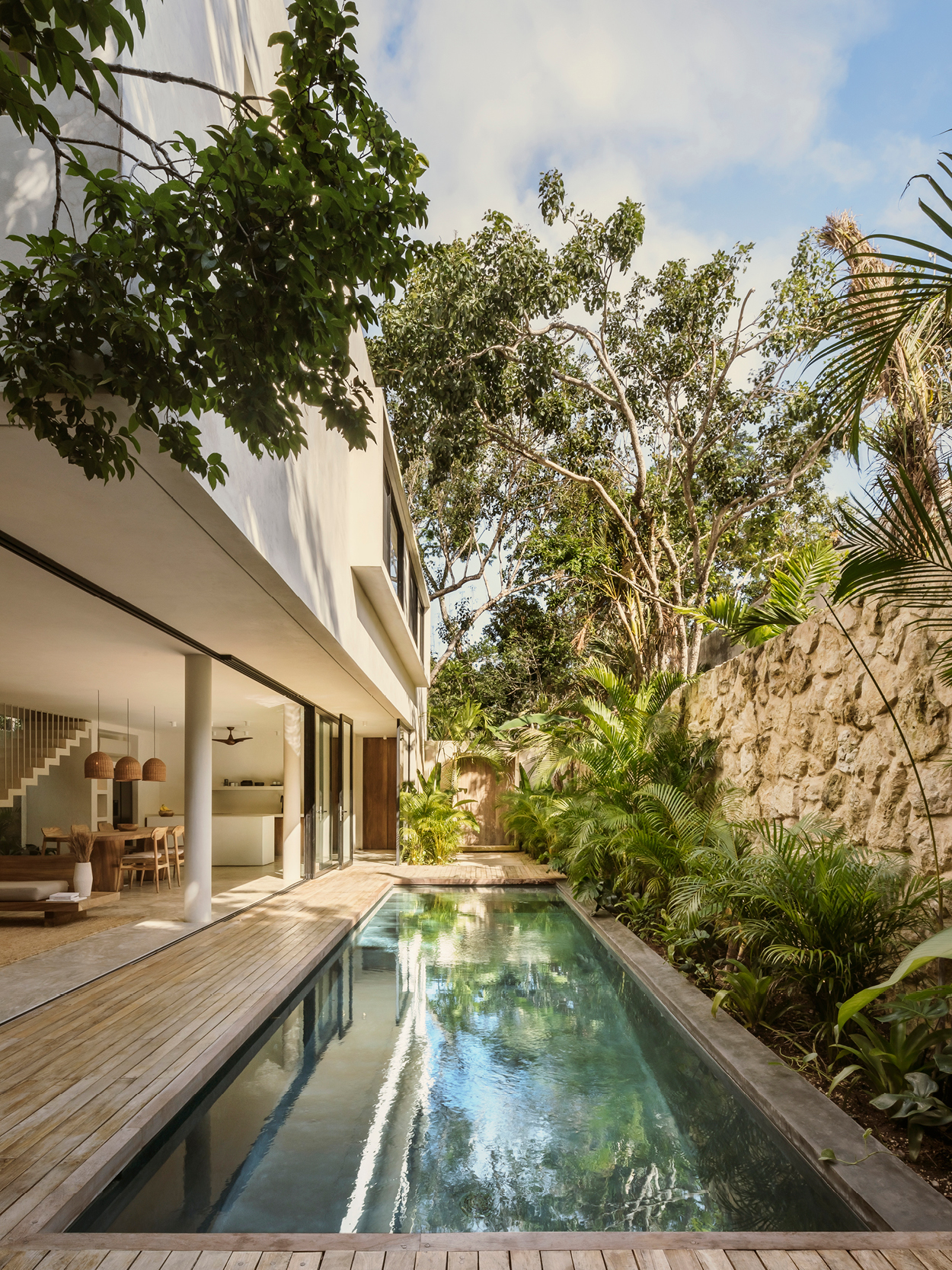 On the first floor are the four bedrooms (each with an ensuite), allowing the ground floor to embrace an open plan layout. The kitchen, dining and living room are all found here, with a breezy setup that suits the nature-nestled locale perfectly.
A wraparound deck allows for ample poolside lounging, framed by lush greenery and absolute privacy thanks to a tall, rustic stone wall, built using the stone that was excavated to make the pool. Ascend to the rooftop and find a delightful upper patio area. Daytime sunbathing, evenings spent taking in the sunset and even activities like yoga are all the more enjoyable when set among the treetops of the surrounding jungle.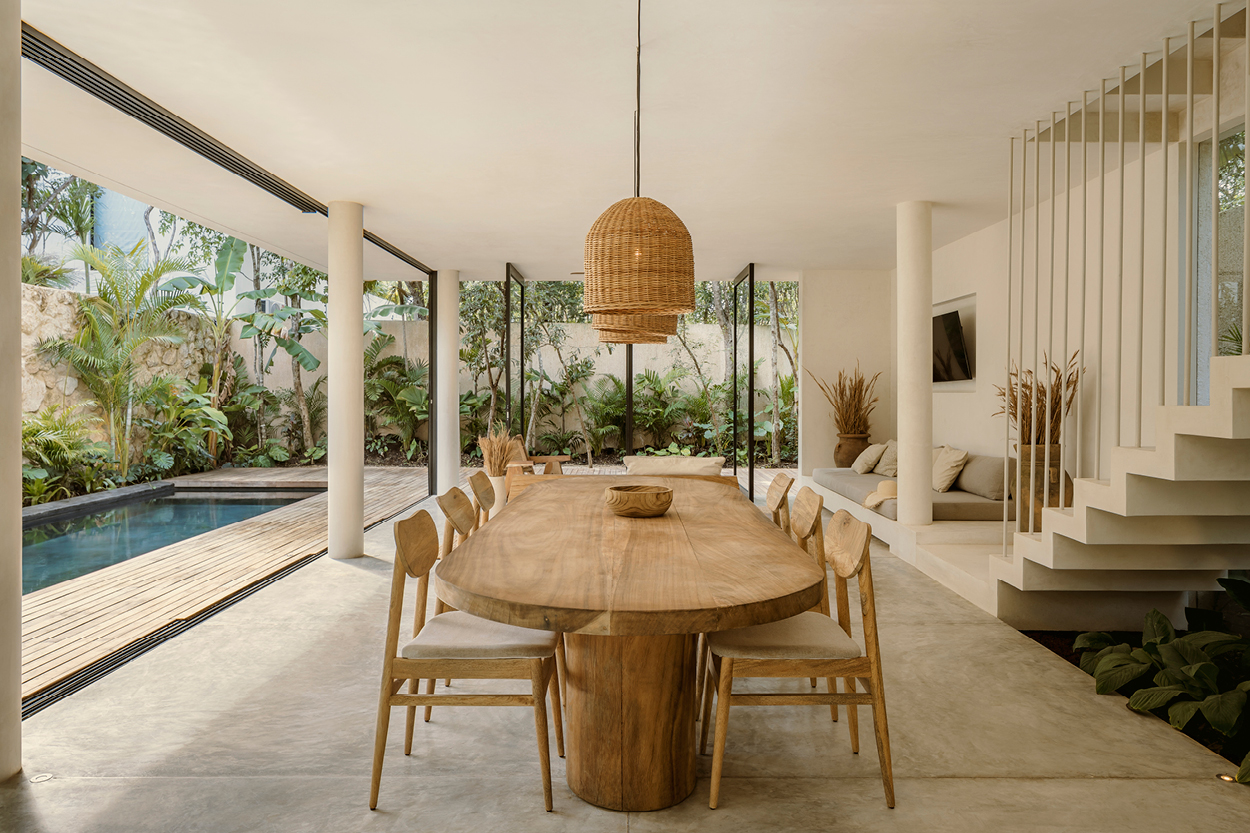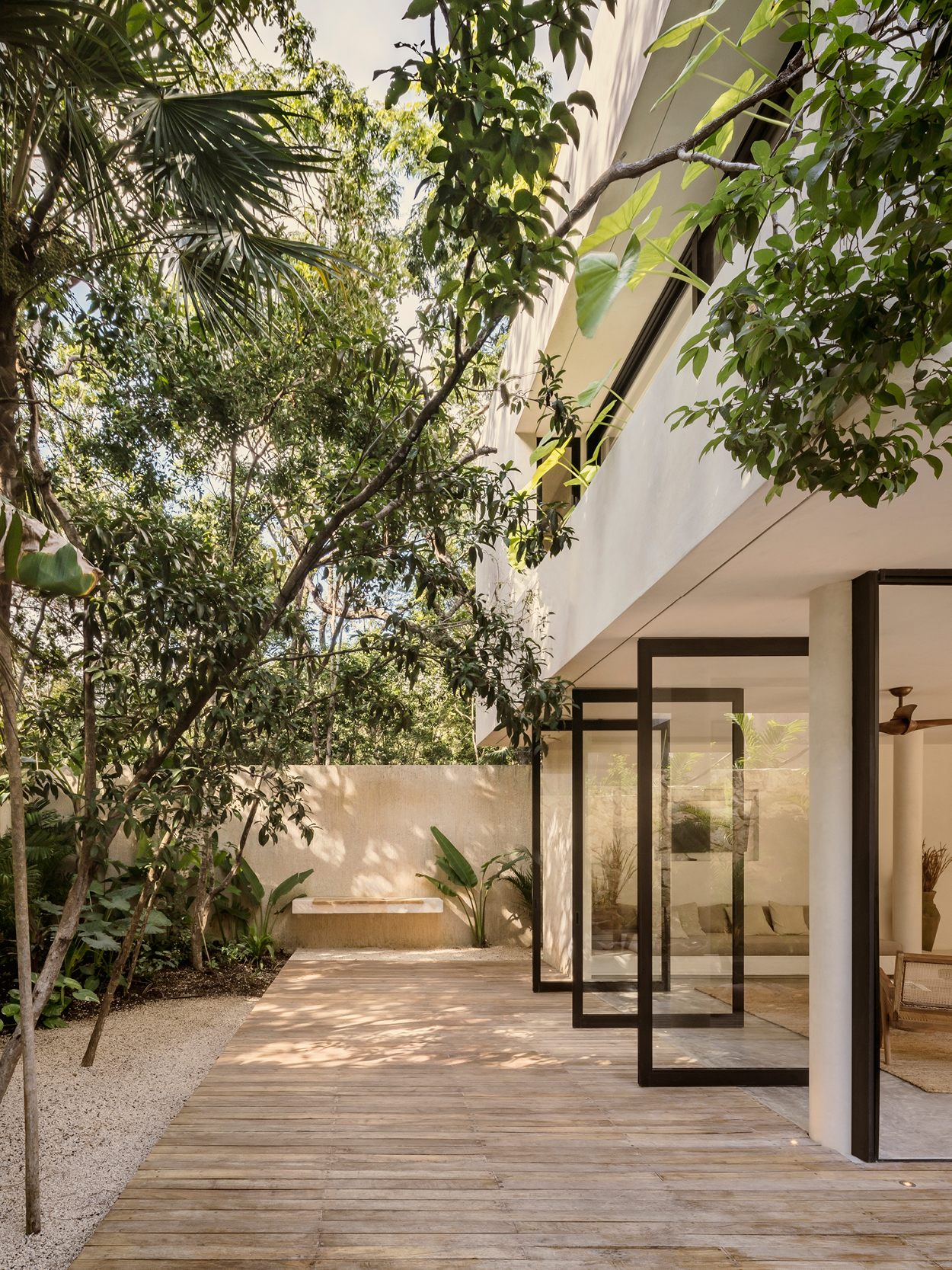 As they are wont to do with most of their projects, the Co-Lab team oversaw each step of the process from architecture to construction, plus interiors and landscaping. An emphasis on natural materials and hand-craftsmanship prevails throughout the bespoke furnishings, designed by Co-Lab and made by Yucatan artisans.
All of this is certainly in keeping with Co-Lab's core philosophy of encouraging a greater connection to the natural world through design. A solar panel system was installed to reduce carbon emissions, and the wood used in its construction was harvested locally from a tree farm, then treated to blend seamlessly with the surrounding colour palette.
Thanks to its muted yet marvellous design and comfortable details, Casa Areca is an utterly beautiful place to spend serenely sun-soaked days.