Concrete is a material long favoured for the way it imbues a building with a kind of stark modernity — and as such, is often used to lend a striking finish. Usually, this means that it stands at odds with the concepts of warmth or cosiness, which has historically rendered it tricky to incorporate into residential homes.
But when approached by a client who was a builder with a love for concrete, architects David Ponting and Matt Fitzgerald (of Ponting Fitzgerald Ltd) decided to undertake a project that reimagined the way concrete could be used in the residential space — and it was a risk that paid off in spades.
Standing stoically on the shore-front of Point Chevalier beach, its statuesque, sculptural form offering intriguing contrast to its surrounding nature, the eight-metre-tall Point Chevalier house is a study in innovative architecture. Despite its greyscale finish and prolific use of concrete (not something one would usually align with nature) this house seems, in many ways, to reflect the ruggedness and raw power of its surrounds via its angular edges, its textural exterior and the way it feels like it has been stripped back in the same way that waves might strip back a rock they continually lap against over time.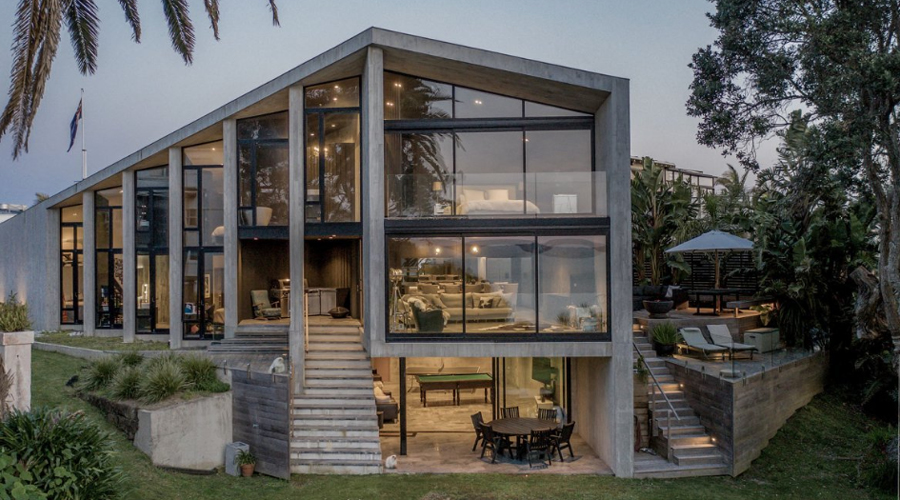 But to get the concrete to its final form was no easy feat. Created using rough sawn, timber moulds — that rendered the home's expressive surface texture — into which was poured concrete coloured in Peter Fell SuperBlack (via the companies innovative colouring process), the whole exercise demanded an astonishing amount of energy and attention to detail. Once poured, the SuperBlack black concrete had to sit for around seven days before the moulds could be removed, at which point, it was a matter of simply hoping that nothing had gone wrong — concrete is notoriously unforgiving.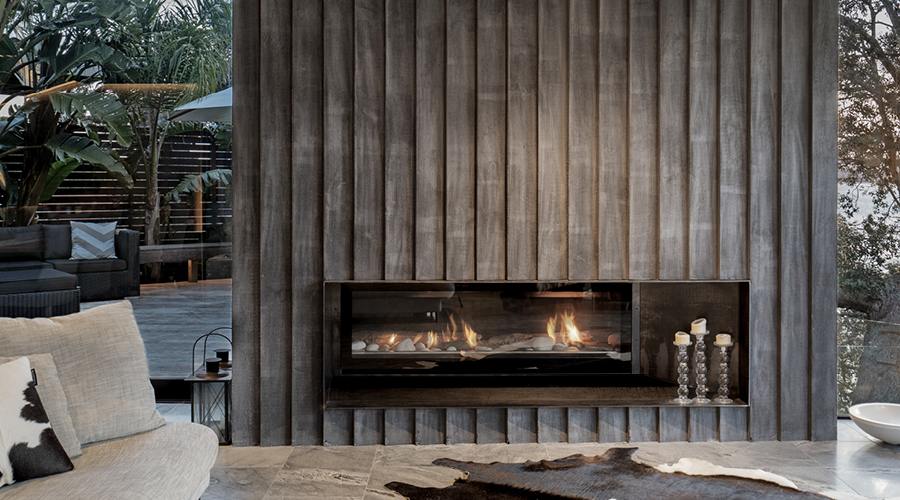 Thanks to the unique finish the Peter Fell SuperBlack colour lends the concrete, the typically stark material is given a degree of rich warmth. Take the living room, for instance, cosy and inviting, it's a space that you wouldn't typically associate with concrete, and yet, in the walls and on the ceiling, concrete takes centre stage as a striking shell.