In the 1950s, India's first prime minister, Jawaharlal Nehru, a man with ambitions to propel his country into a new era unburdened by its past, commissioned Charles-Édouard Jeanneret (also known as Le Corbusier) to create the master plan for a new, utopian city, the like of which had never been seen before.
It was an investment — both figuratively and practically — in the promise of India's future and became Le Corbusier's most ambitious undertaking. Called Chandigarh, the project saw monumental architecture, cultural growth and significant modernisation and comprised a number of residential, commercial and industrial spaces including the now-famous Capitol Complex (which housed the city's governmental buildings).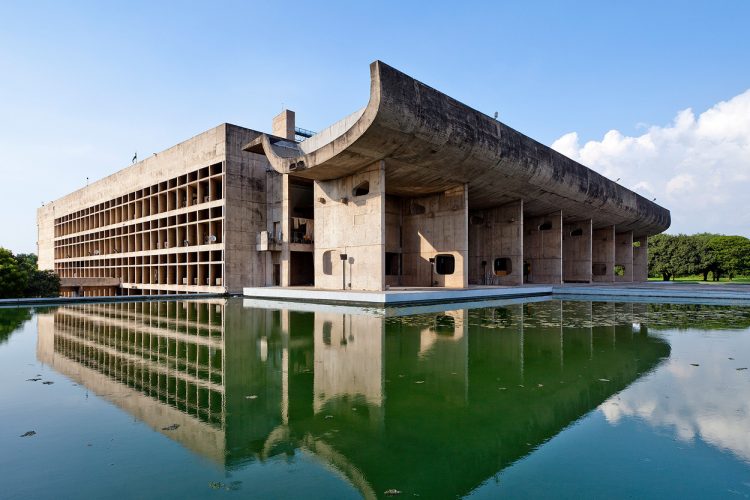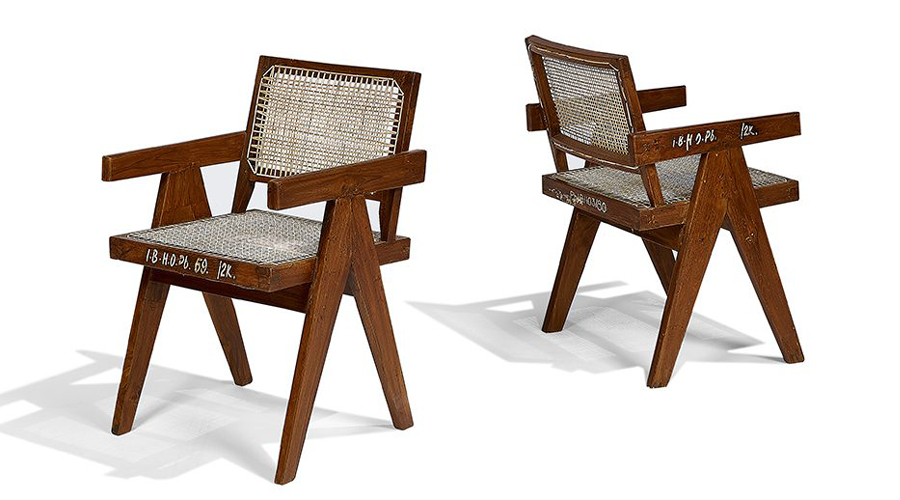 Recognising all of his groundbreaking architecture would need to be furnished with pieces that were in sync with his vision (and being decidedly less interested in dealing with the residential side of the city), Le Corbusier called on his cousin, Pierre Jeanneret, to aid in the design process, which included creating the city's furniture. Jeanneret conceived a number of chairs and tables to fill the spaces of Chandigarh and had them made by local artisans out of inexpensive Burma Teak that was resistant to both the humidity and the bug population of the area.
The sturdy Committee chair was one such piece that was constructed in large quantities, its distinctive V-shaped legs lending it a solid aesthetic that was destined to be its defining feature (and one of the reasons it would eventually become so widely sought-after).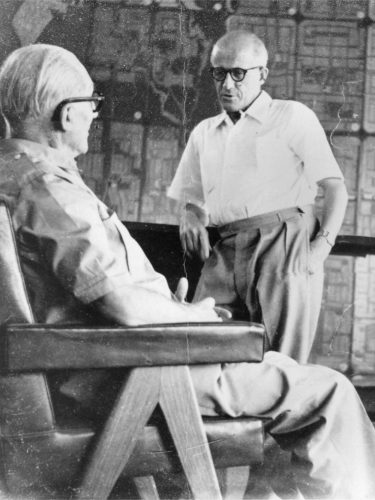 As is the case with many things ahead of their time, Chandigarh, which was mostly completed by the early 1960s, fell victim to changing tastes and by the 1980s, Jeanneret's distinctly modern designs, including a significant number of Committee chairs were being cast aside in favour of furniture that was considered far more à la mode.
But in the early noughties, furniture dealers began circling Chandigarh, in particular, Eric Touchaleaume, Francois Laffanour, Phillipe Jousse and Patrick Seguin, who saw value in Jeanneret's discarded chairs before anyone else did, buying up a number of the original pieces.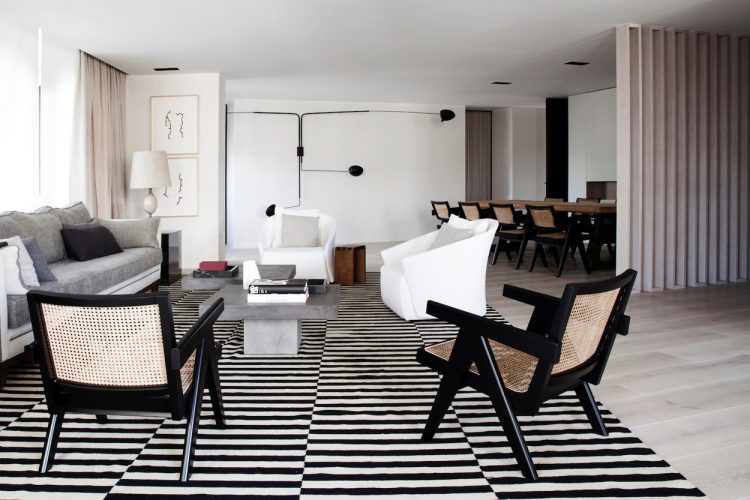 Inevitably, Jeanneret's chair (among his other Chandigarh furniture) was revived and found global recognition as an iconic piece of design. Favoured by acclaimed aesthetes including the likes of Belgian interior designer Axel Vervoordt and French architect Joseph Dirand, the chair attracted such steady and consistent demand that since 2011, a rule has been in place stipulating that none of the original pieces still in Chandigarh are allowed to leave India without approval from the country's Ministry of Culture.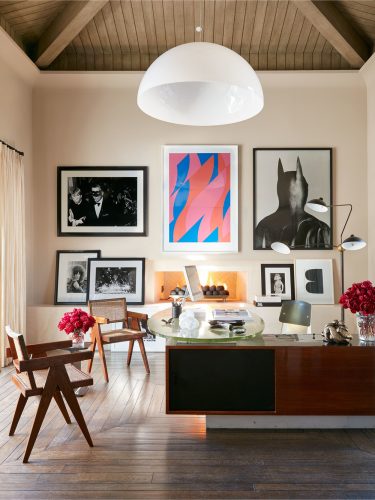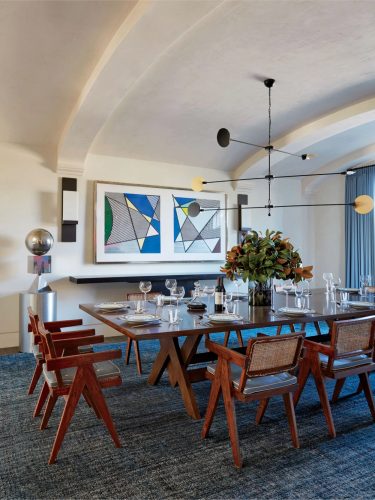 Jeanneret chairs in both original and restored condition still attract record prices at auction and adorn the homes of renowned designers and celebrities like Kourtney Kardashian.
More recently, acclaimed Italian furniture brand, Cassina, created a series of chairs and tables it dubbed the 'Homage à Pierre Jeanneret' collection, paying aesthetic tribute to the original designs via simple modernist shapes, distinct V-shaped constructions and woven detailing. Comprising the Capitol Complex table, and three incarnations of the Capitol Complex chair (a luxuriously-upholstered armchair, a simple office chair and an armless dining table chair) the collection capitalises on the demand for Jeanneret's pieces and brings those infamous designs into a contemporary context.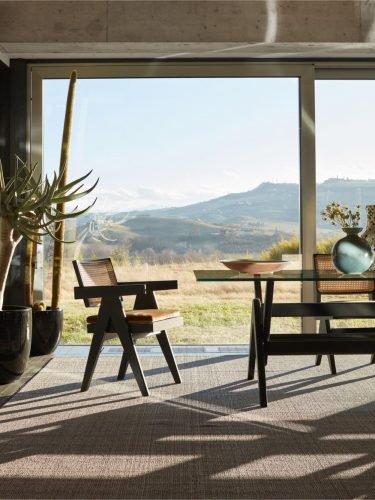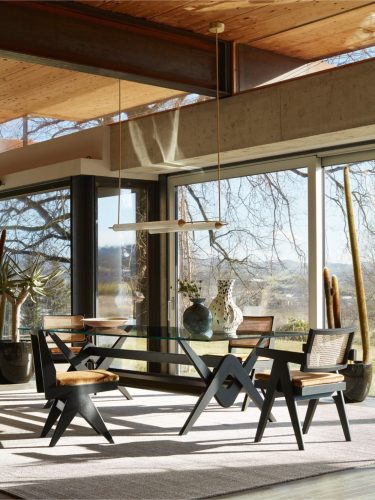 Today, Chandigarh is considered one of the few master-planned cities in the world to have actually succeeded and still has around one million residents living within it's stoically curving concrete walls. And despite it being over 50 years since the city was conceived, the iconic legacy of Le Corbusier and Pierre Jeanneret lives on in these chairs — reminding us of one the most significant architectural undertakings the world has ever seen.
Cassina's Hommage á Pierre Jeanneret collection is available locally from Matisse.