Exceed all expectations with outdoor living spaces that are at one with the landscape, while being in step with your lifestyle. From poolside lounging to pillowy seating and dining among the elements, these are the furniture and outdoor decor pieces to consider for both comfort and style.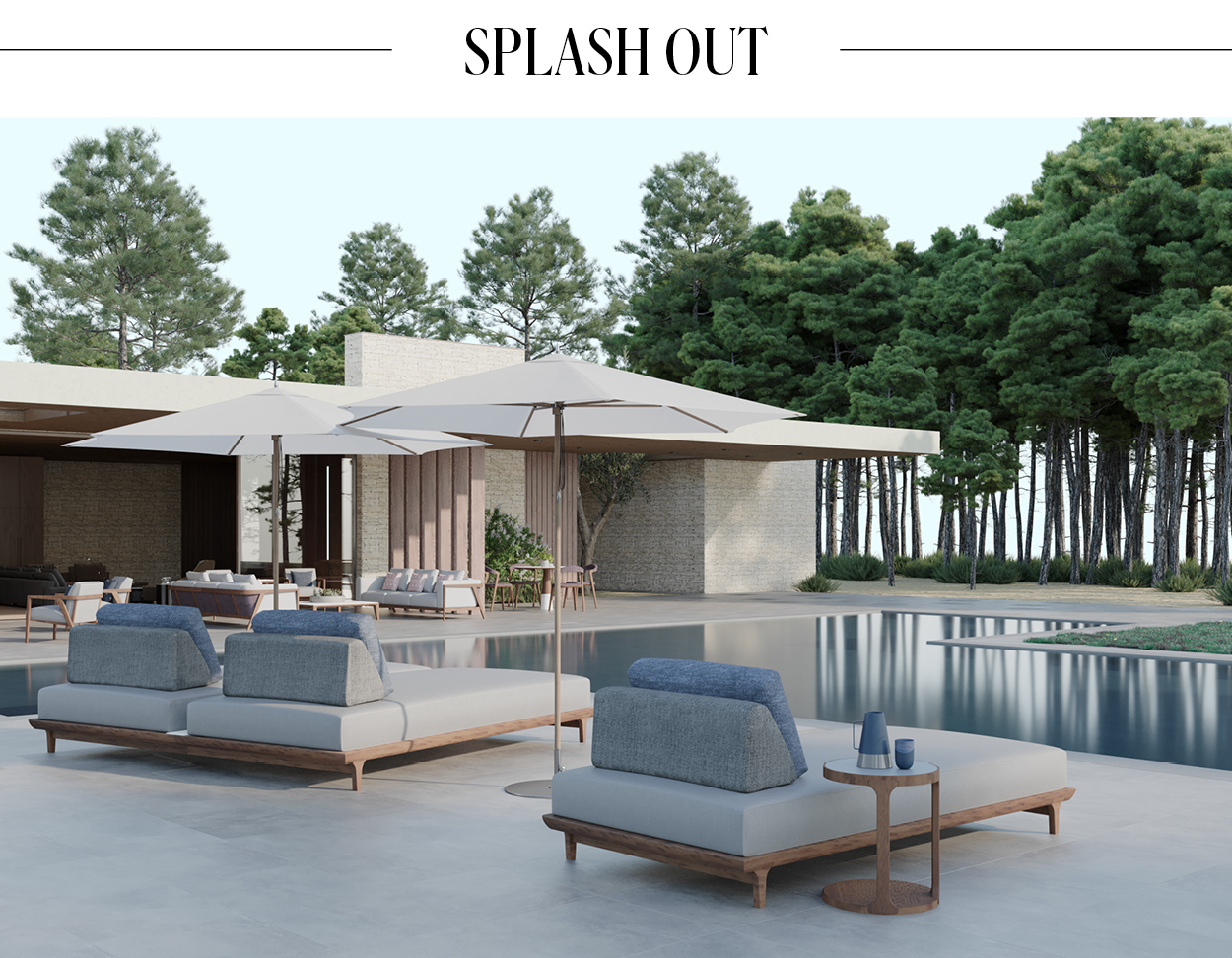 A summer by the pool is one excellently spent, so why not invest in cohesive lounge suites and recliners that enhance your sense of serenity. Refined forms with calming cool-toned cushions and natural wooden frames are the ultimate in laid-back luxury.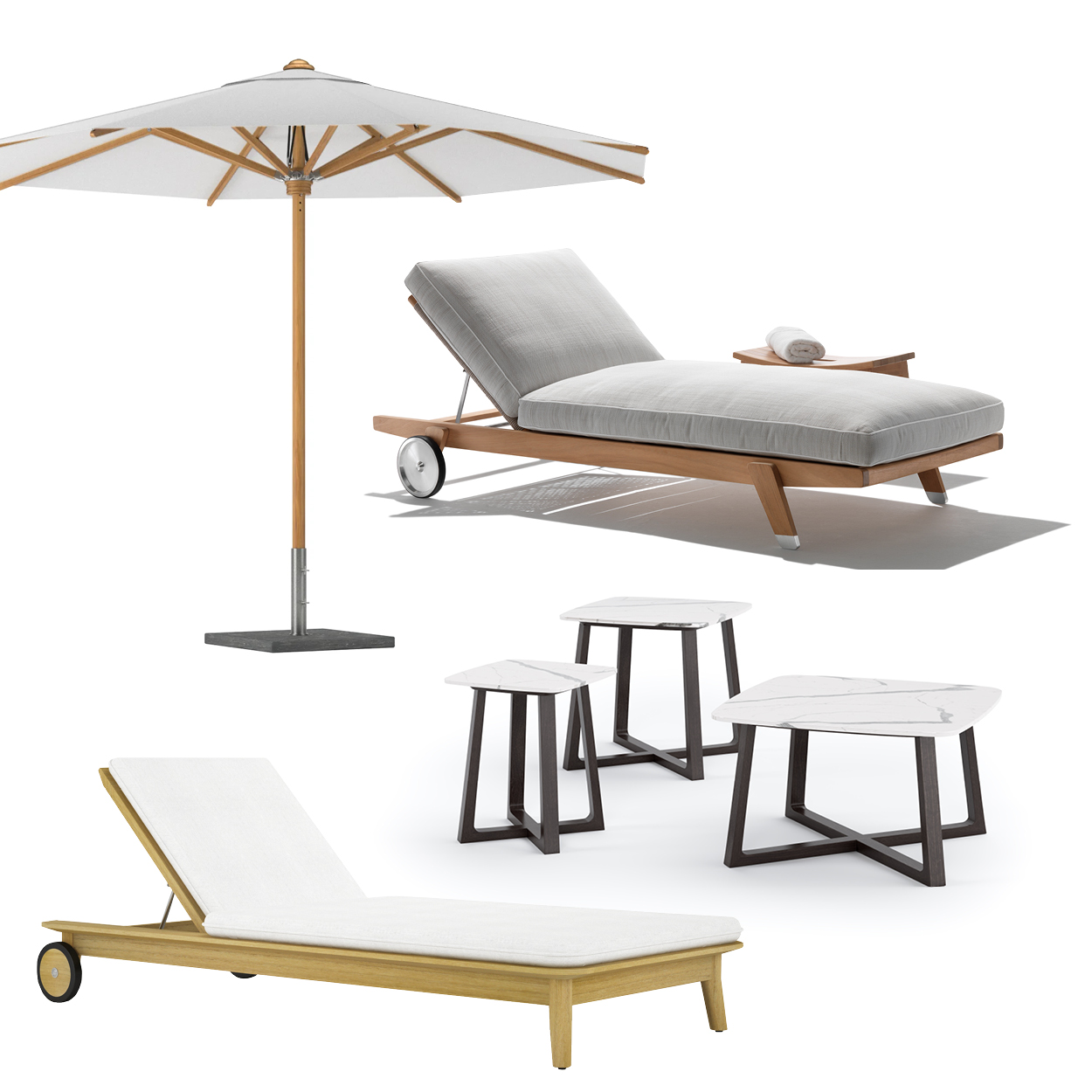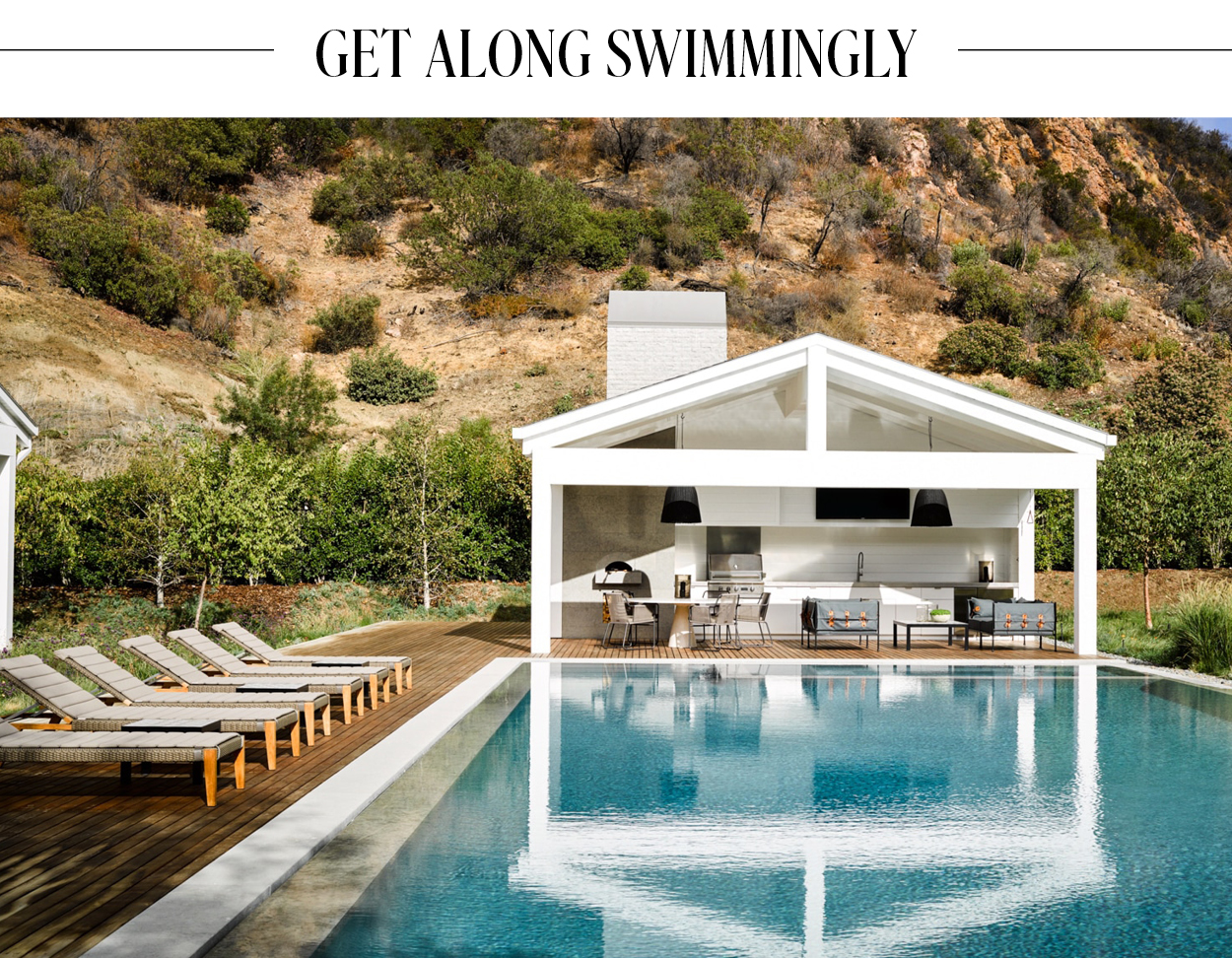 Where Slim Aarons meets David Hockney, a pool pavilion encourages colourful outdoor entertaining. Strong concrete tables and durable domed ottomans make it possible to bring the indoors-out — in a confident reversal of interior design prowess.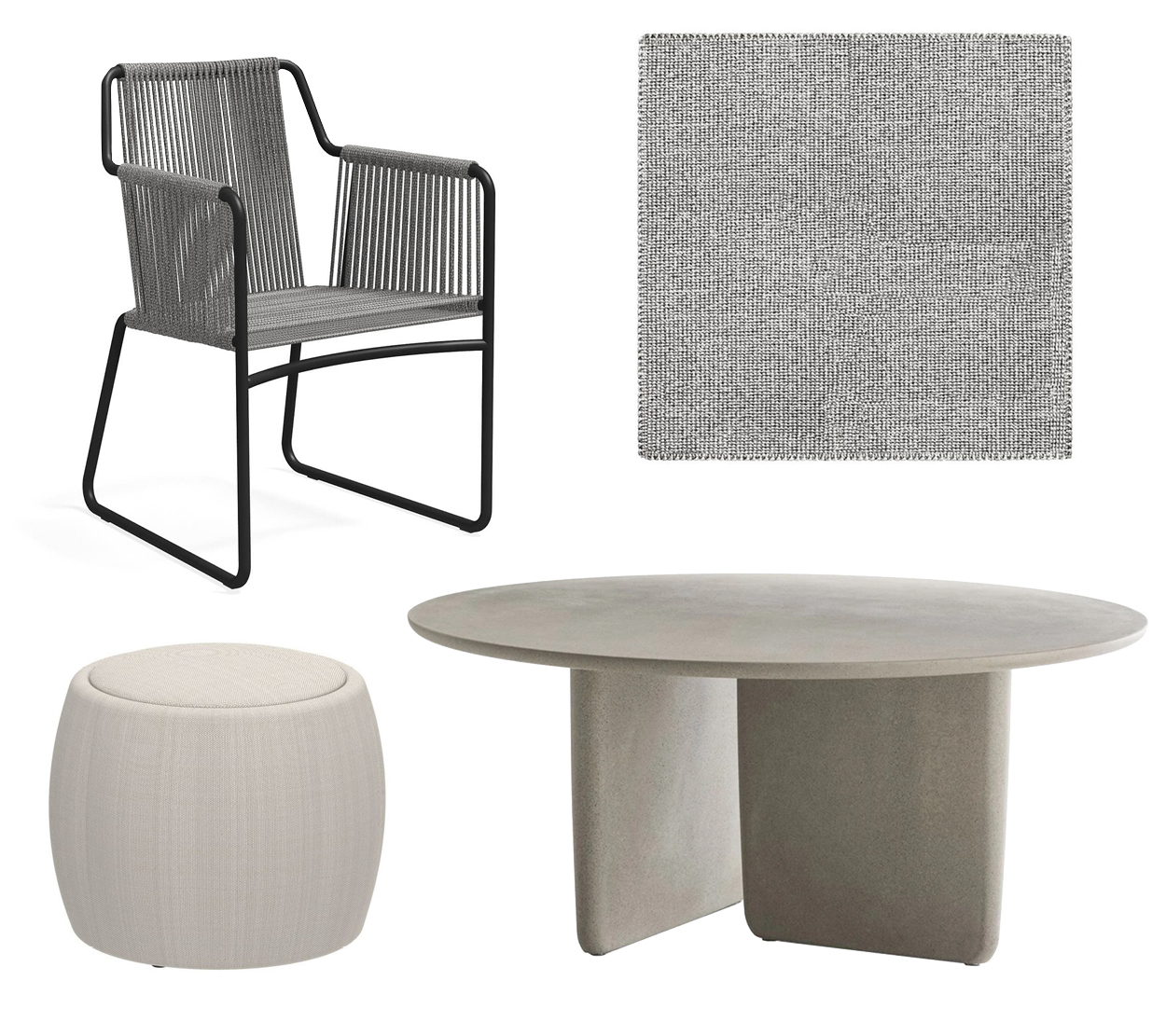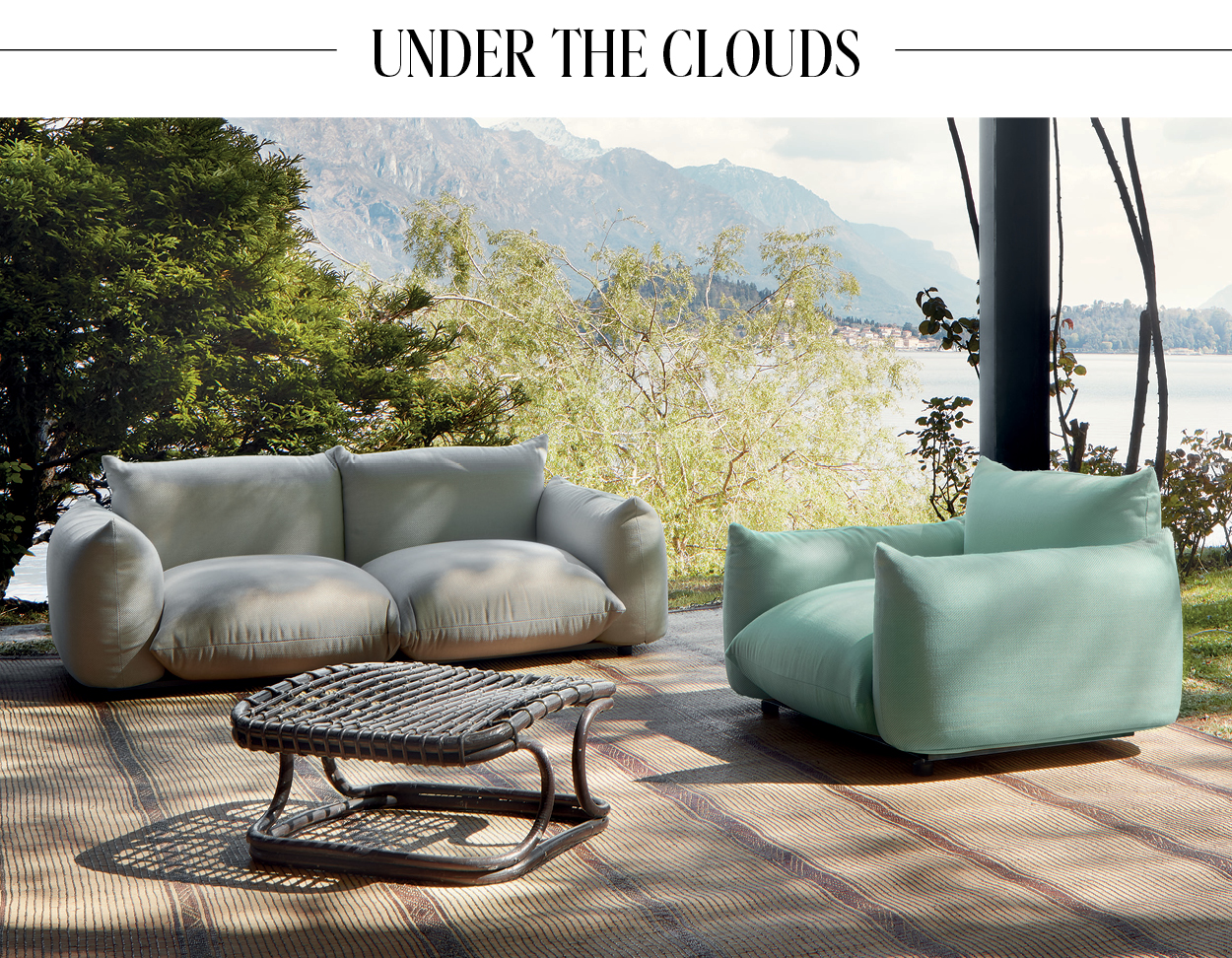 As you create shapes from the billows above (and your own imagination), float into a reverie on pillowy lounge chairs and soft sofas. Add an anchoring coffee table, and you'll have all you need for a blissful afternoon in the breeze.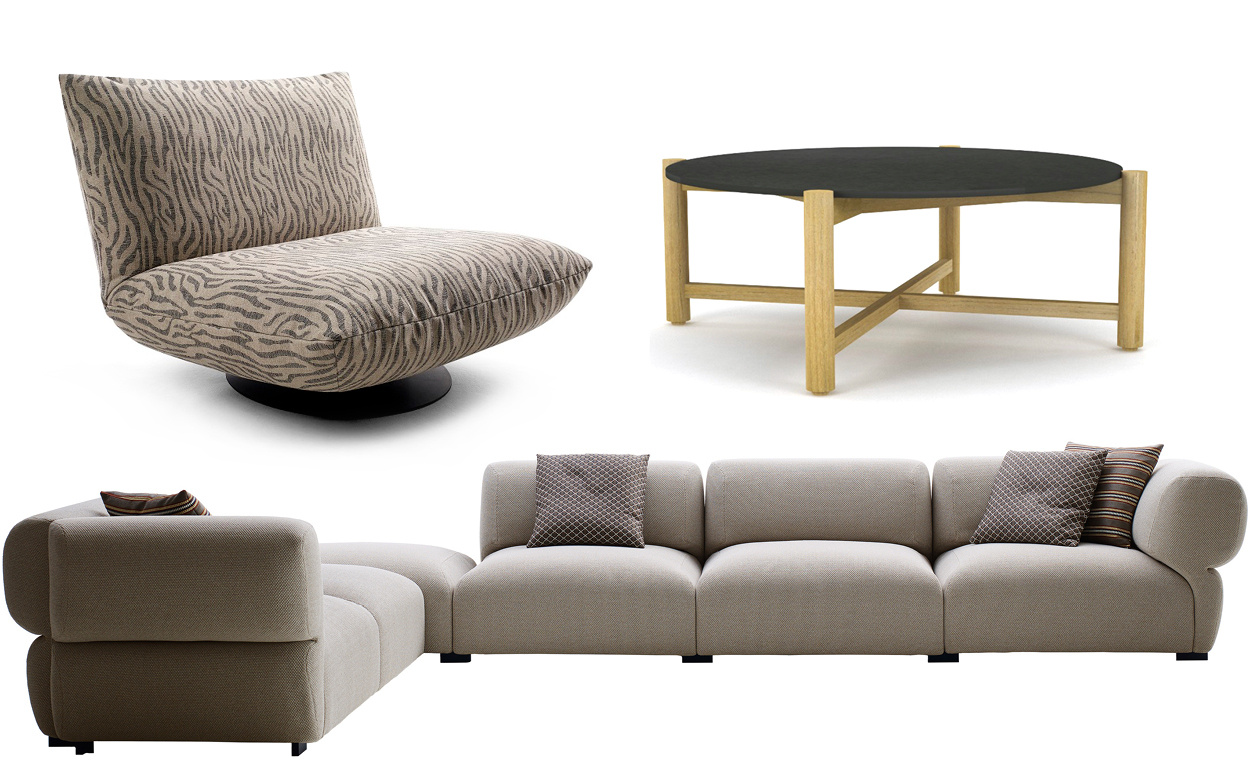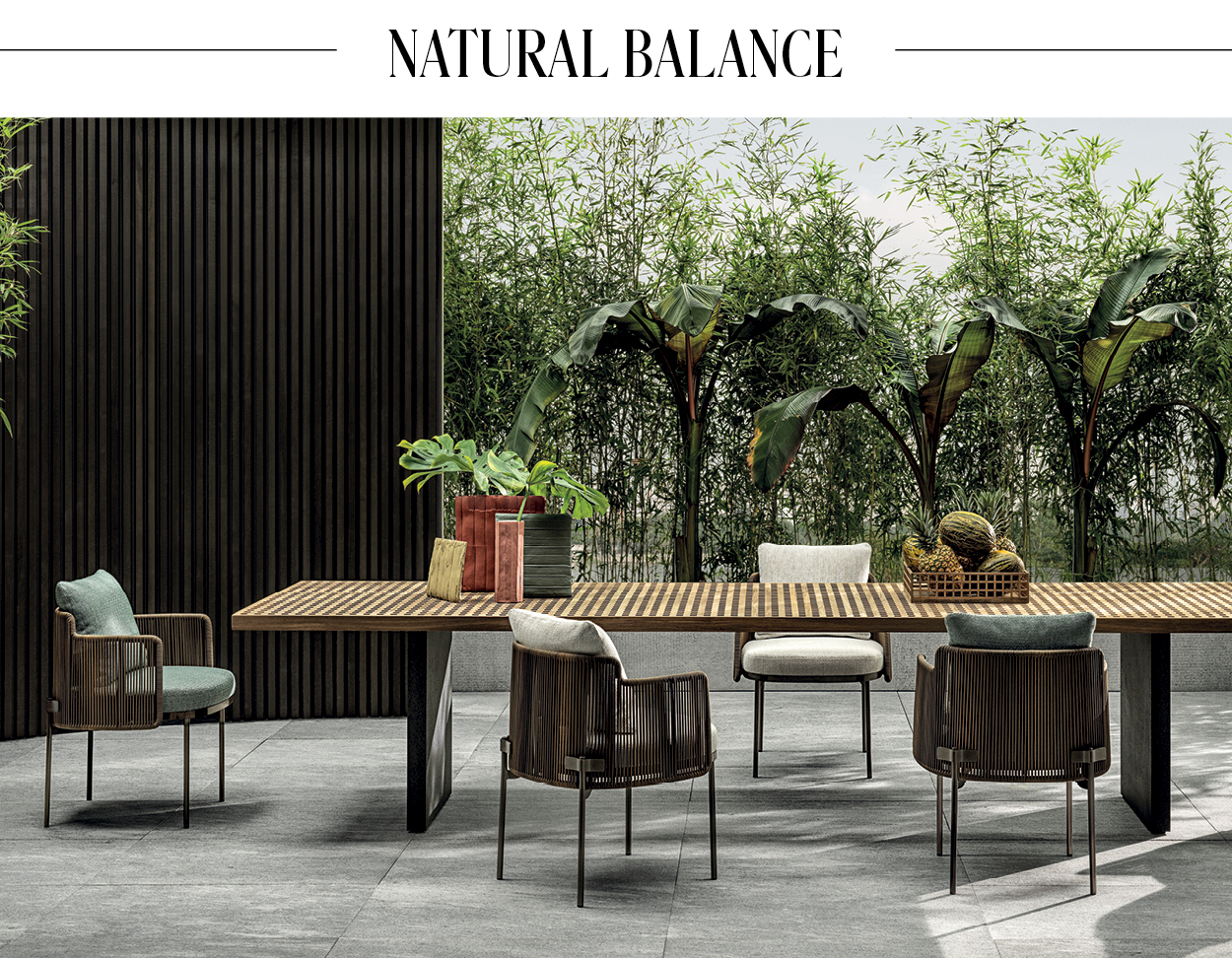 While the elements may form the backdrop of an al fresco meal, allow a well-appointed dining suite to be the star ingredient. Echo nature's colour palette with wood and clever wicker-effect pieces, as seen on Studio MK27's teak Quadrado table and Minotti's Tape Cord dining chairs.