A new, prime apartment complex has now been completed in Kingsland, and it's presenting home buyers with a lot to love. NXN (pronounced 'Nixon') is positioned on the north-facing slopes of Nixon Park, and features 73 design-led contemporary residences — the majority of which have uninterrupted views over the park to the verdant slopes of Arch Hill Reserve. Unable to be built on, Nixon Park will remain a stunning outlook for many years to come.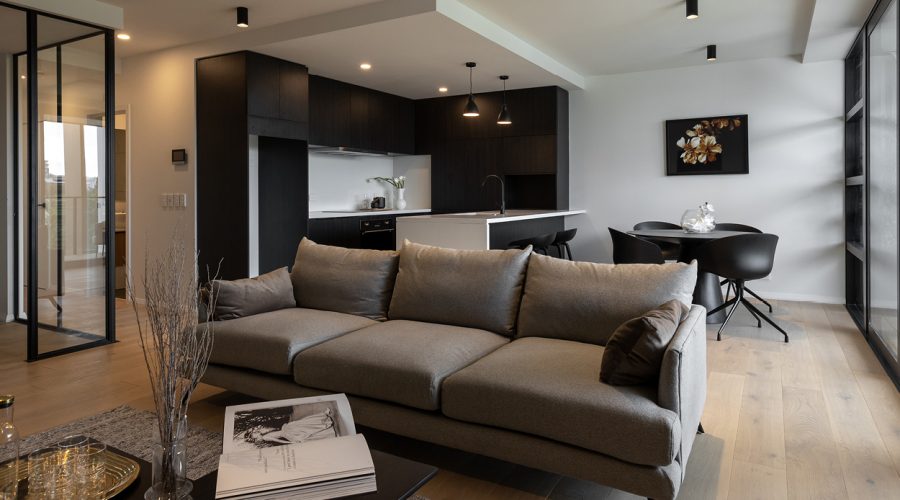 With Templeton Group in charge of development, concept design by A Studio Architects and project architects Beca responsible for design development and delivery, NXN's overall design has been set out to make each of the living spaces feel more personal, with several lifts creating 'boutique buildings' within the larger building. With an elegant urban plaza providing a multi-use space for residents to enjoy, this development offers sophisticated, international-style living on the doorstep of one of Auckland's most lively neighbourhoods.
Thoughtful design makes these one, two and three bedroom apartments intuitive and user-friendly, with open plan living and dining areas, and no detail spared throughout the high quality fittings. Expansive balconies with a mixed-use of flooring materials such as wood, tiles and astro turf, and the building's north-facing aspect means most of the apartments boast warm, light-filled rooms.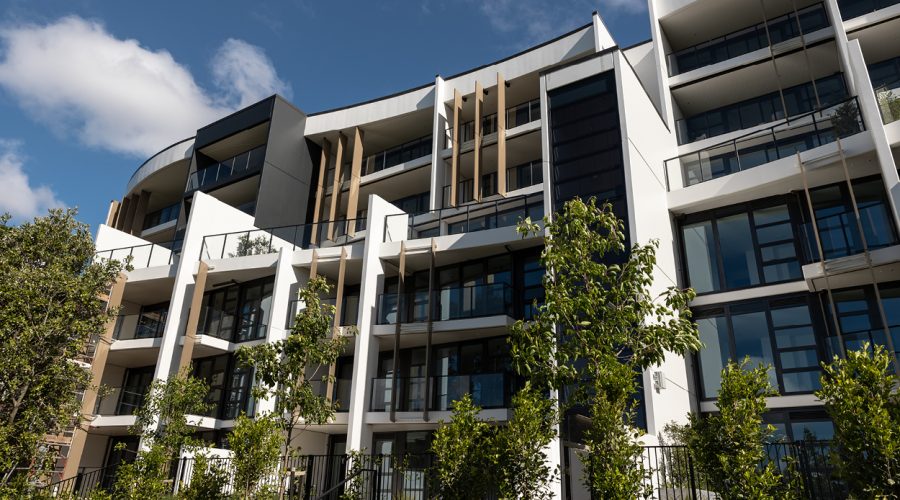 Two levels of below-street-level car parking only add to the appeal, with additional generous storage lockers also available on unit titles for residents of NXN. Along with ample room for side-by-side parking, secure bike racks mean cyclists need not fret.
Kingsland is well known for its lively and eclectic mix of eateries and bars, shops and independent businesses, as well the train station and one of New Zealand's most well known sporting venues: Eden Park. All this is within mere minutes' walk from NXN. This location, coupled with its thoughtful, timeless and sophisticated design has solidified this development as one that any resident is sure to be delighted to wake up in, spend time in and return home to at the end of every day.