Having dressed our floors with premium, hand-made rugs since 2015, natural rug atelier Nodi now has an appropriately beautiful space in which to showcase its wares, with a newly-opened flagship showroom in Ponsonby.
Located on Mackelvie Street, the new showroom is an exciting next chapter for the brand and the business, says Nodi founder Olivia Moon, after they outgrew their first small space in Parnell. "It feels like we've grown up a lot and created a space that reflects our DNA — being authentic, curated, natural and elegant."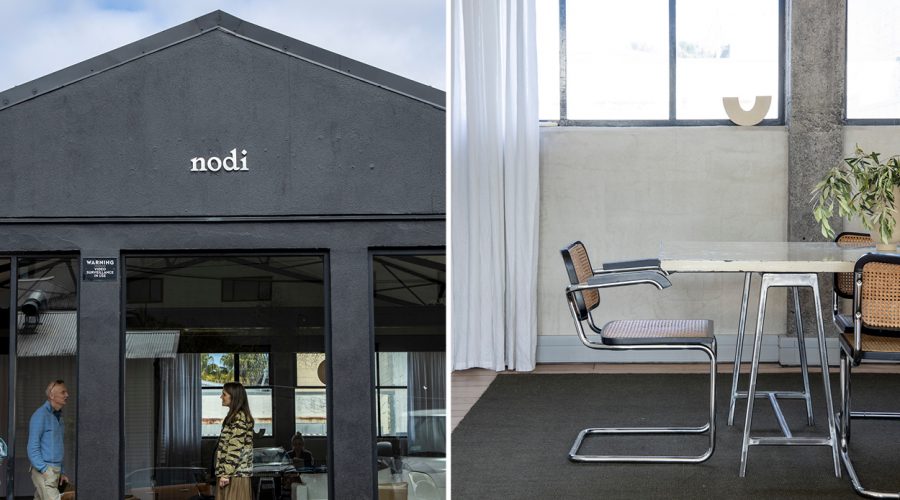 Born from Moon's love of natural textures and background in textile design, Nodi (meaning knots in Italian) specialises in rugs using only natural fibres. From New Zealand and Himalayan wool, to jute sustainably sourced from West Bengal, Nodi uses hand spun yarns for a unique and soft finish underfoot. While the rugs are visually simple, they've managed to cut through a crowded market thanks to an authentic philosophy, the aforementioned natural fibres and the curated modern range that's not driven by seasonal trends.
Aiming to create an environment to express the essence of Nodi, Moon transformed the Mackelvie Street location to a tactile space using a calm, muted palette, providing a gentle backdrop for the textured rugs to shine. "I enjoyed the tension of keeping it very simple and refined while adding just enough layers for it to feel like home — without adding too much," she explains. "The space really came together by sanding back the floors (which had been painted black) and uncovering the beautiful natural timber, as well as combining new and antique furniture to make the space feel like a beautiful home. The feel is modern, layered, soulful and pared back."
Moon's driving impetus is introducing people to natural rugs, showing them how a rug can ground spaces and define areas within the home. "I emphasise the word natural here, a lot of people are unaware of what's on their floors be it carpet or rugs and fill their homes with polyester — which is plastic!"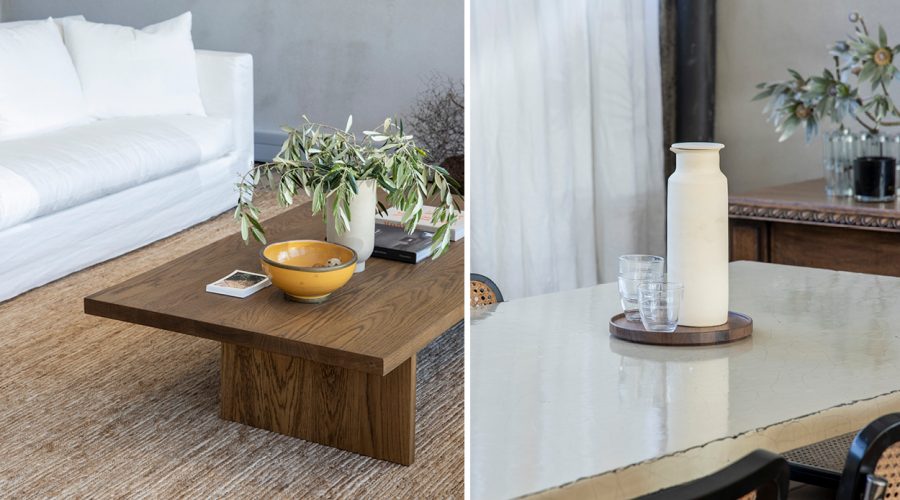 Despite the year being challenging for everyone, many people are spending so much time at home and it has meant a lot more energy is going into the home and updating interiors. "This has subsequently meant it's been a really busy few months for us, which was an unexpected and welcome surprise," says Moon.
For some, it might be easy to underestimate the effect a rug has on the home environment, but anyone with any interior design nouse should know better. This power is something Moon hopes to be able to further convey with the new showroom.
"For me, without a rug in a lounge room or space where people gather, there is no soul. The new space is designed to connect people with that soul and inspire them to create that in their own spaces."
Nodi
28 Mackelvie Street
Ponsonby