Natural rug atelier Nodi evokes a unique energy with its latest release, rendered in a contrasting palette of vibrant and earthy hues. Expressive yet minimalist, the Bamboo Silk Blend in Stripe is available now and builds on the enduringly favoured Bamboo Silk Blend range.
With each of the four available renditions featuring a contrasting border that runs along the edge, the new designs reflect an uptick in popularity for pops of mood-enhancing colour in the home, says Nodi founder Olivia Moon.
"We're seeing a lot more people looking to bring joy into their homes through bursts of colour. It's more than a decorative decision, it's a way to enhance emotions and lift the spirit."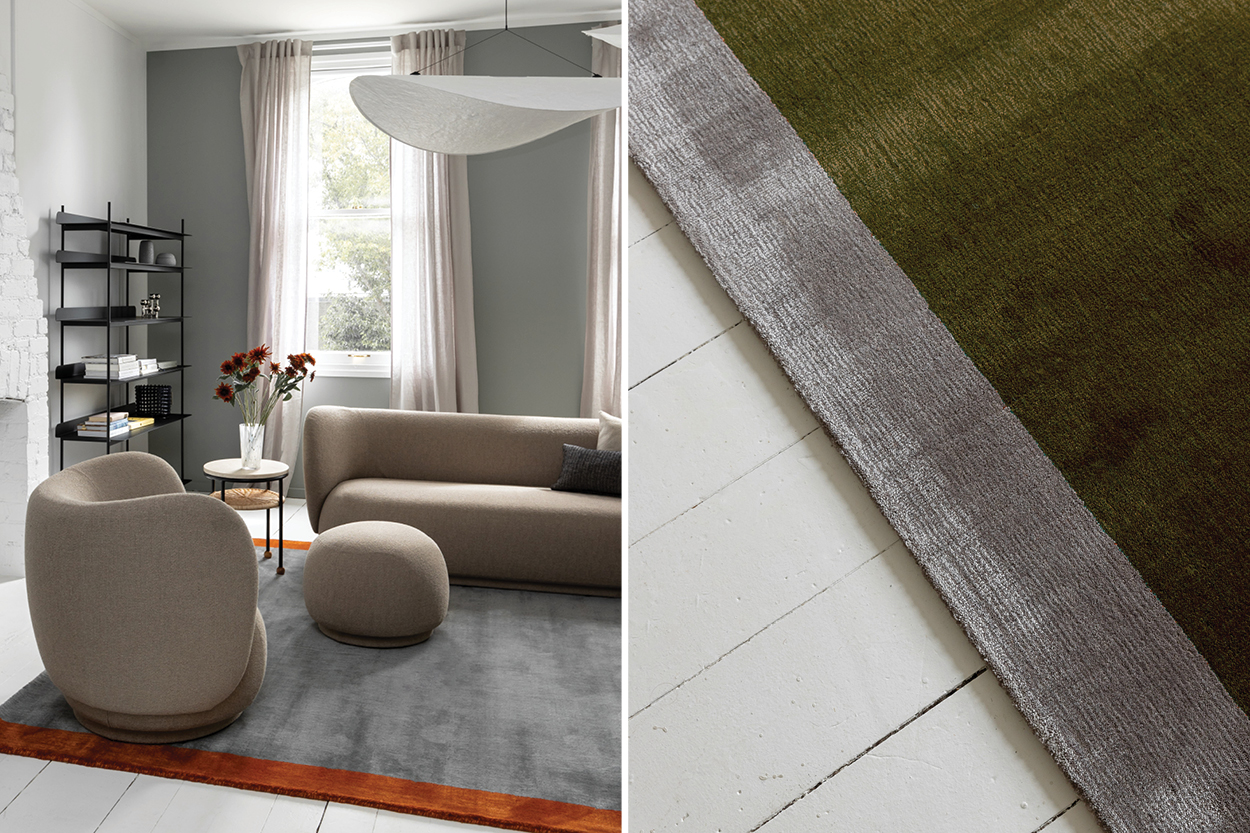 Handwoven on traditional wooden looms, Bamboo Silk and New Zealand Wool are cleverly combined to create a subtle contrast between the two fibres. The texture adds interest and the unique blend results in a luxuriously soft feeling underfoot.
The new Stripe styles are available in colour combinations of Moss and Fog Grey Stripe, Marigold and Fog Grey Stripe, Bordeaux and Chalk Stripe, and Pewter and Marigold Stripe.
Even if the rest of your home furnishings are naturally neutral, a richly-hued floor covering will ground the space beautifully, making just enough of a statement while seamlessly harmonising with even the most minimal aesthetic.