Mere moments after completion, only two apartments remain within St Heliers' Sonata — the latest luxury living development redefining our approach to downsized urban living. Thanks to its enviable lifestyle proposition, this collection of luxury private apartments swiftly became one of Auckland's most sought-after addresses when its plans were first unveiled, drawing potential residents for the way it embraced the beauty of St Heliers and its refusal to compromise on the requirements of a luxury forever home.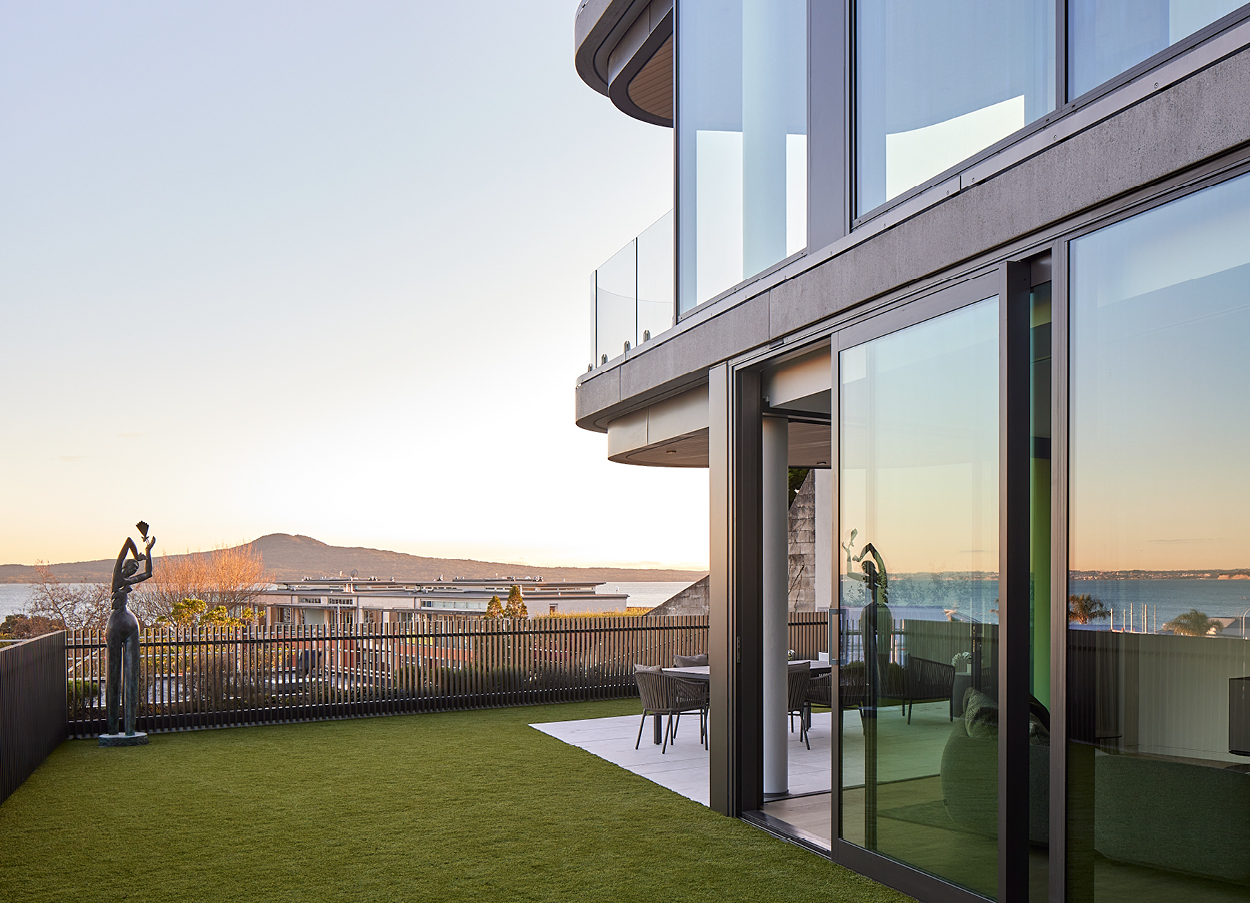 Ideally suited to those seeking to downsize as much as those seeking a second address in the City, these exquisitely crafted apartments showcase meticulous attention to detail, where no stone has been left unturned. And yet the build, a vision of the award-winning team at Buchan (and the pioneering approach of developers Reside), is not overly opulent or ostentatious but rather timeless and gorgeous, leaning into quality finishes that speak to the deliberate nature of the development.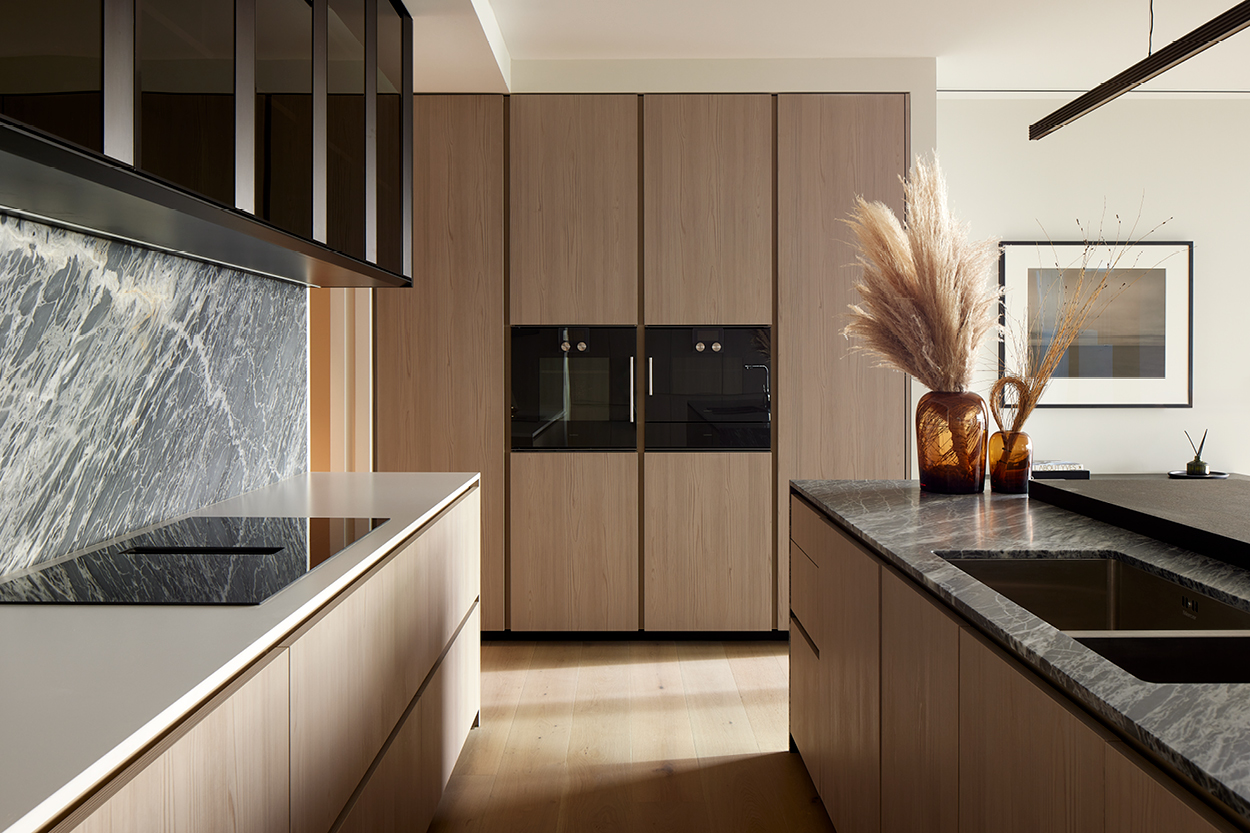 Take the kitchens, for instance, all designed by luxury Italian manufacturer Poliform in collaboration with Studio Italia, which anchor each apartment and cultivate a sense of community and connection. Poliform is an international leader in furniture design, founded in 1970 by Alberto Spinelli, Aldo Spinelli and Giovanni Anzani, and its work brings a touch of elegance and sophistication to every home. Expansive wardrobes in every residence have also been carefully crafted by the brand — a testament to the developers' commitment to maximising storage solutions, ensuring that residents can do their downsizing with ease. If all that were not enough, the apartments' lighting has been sourced locally from ECC, proving an assurance that only the most discerning finishes have been applied here.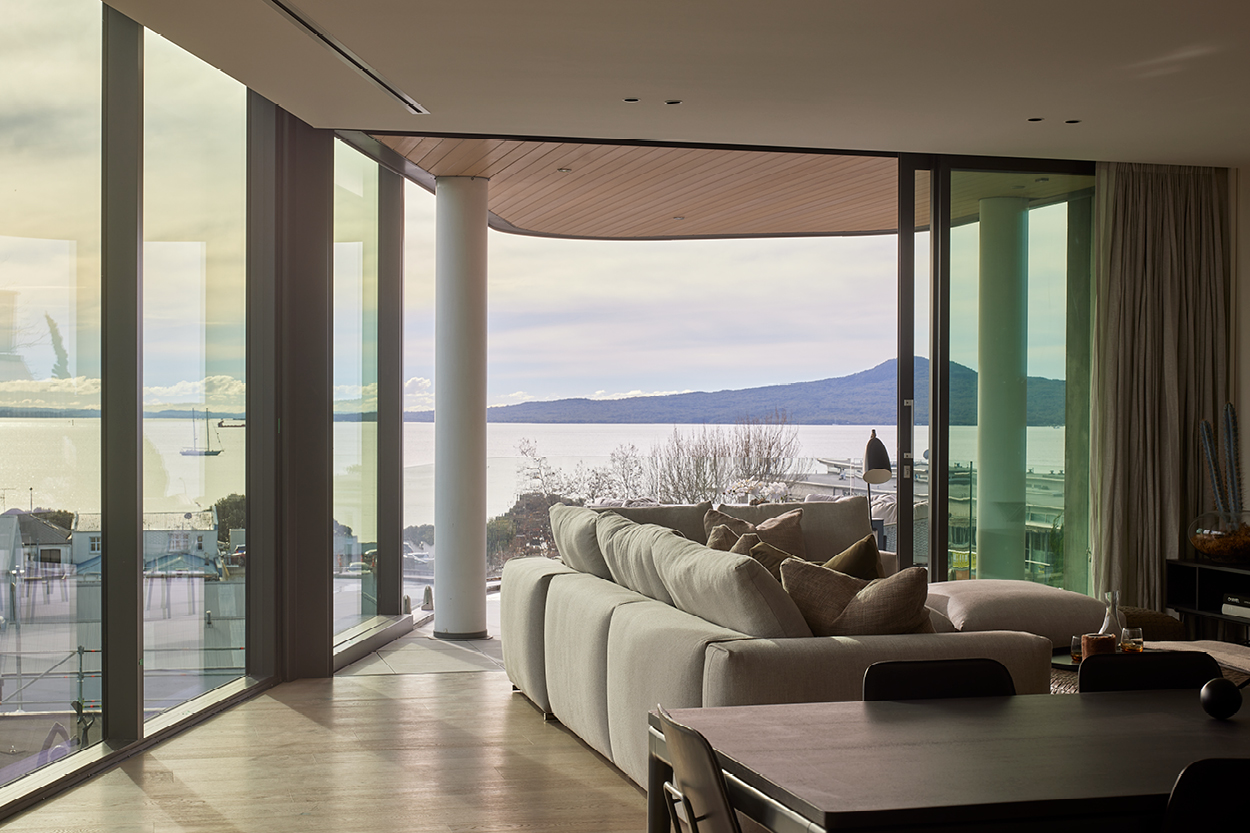 This attentive approach is echoed in the exterior, too, where Sonata's silhouette depicts something artistic and sculptural, boasting a unique curvature that almost mirrors the famous bays it overlooks. Each residence is luxuriously appointed with floor-to-ceiling windows, spilling out onto substantial balconies and, in the ground floor apartment's case, a generous courtyard — offering the perfect space for any pets to make the move as well. These are apartments with home-like proportions, where the transition to this low-maintenance style of living is seamless.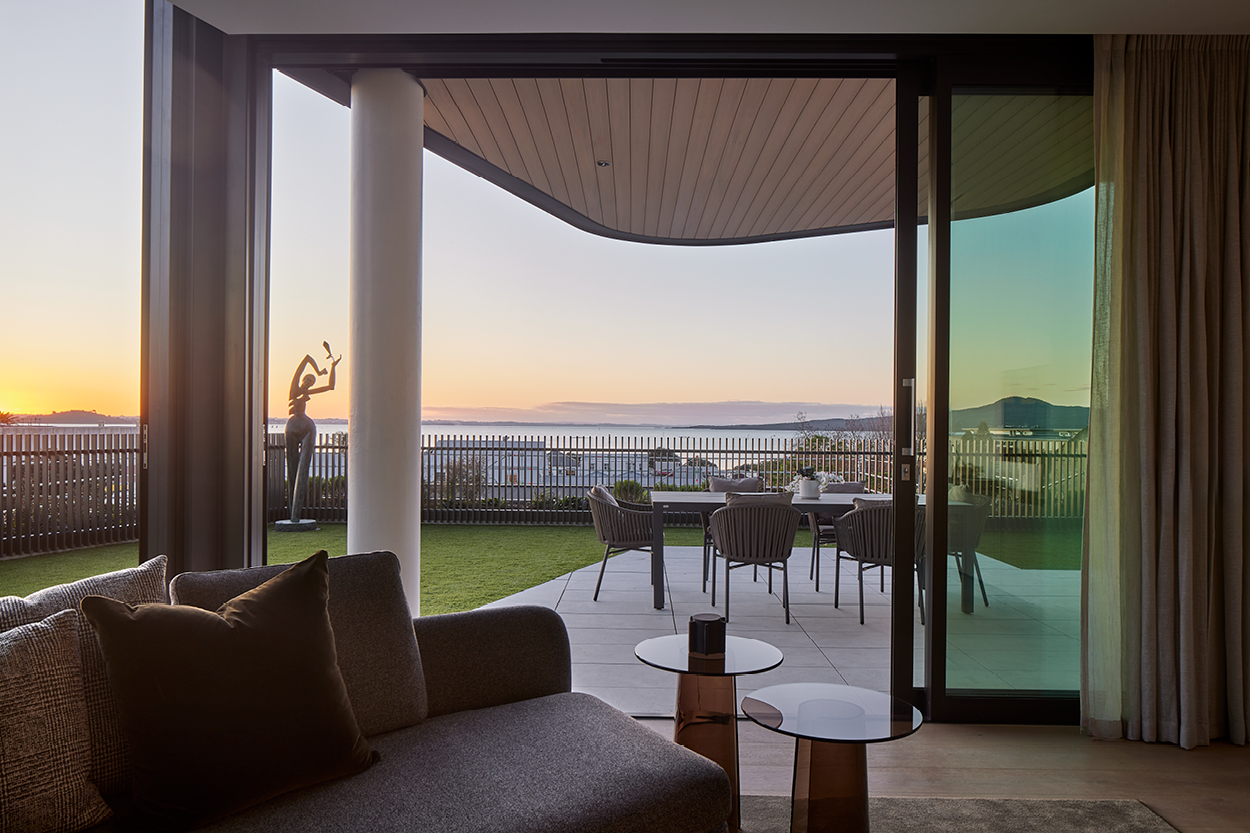 The execution of Sonata is flawless — as one would expect given developer Reside's enduring reputation of excellence. Behind landmark developments such as Victoria Quarter's Grace, and Mission Bay's Horizon, Reside is a legacy residential developer that, since the Location Group's inception in 1972 (of which Reside is just one part of), has pioneered a new, elevated standard for urban living. This latest address feels like the pinnacle of this. As only two apartments remain at this coveted Devore Street address, we recommend expressing your interest with the listing agent, Paul Neshausen, at Barfoot & Thompson.