When it comes to selecting new furniture pieces for the home, we'd wager there are very few of us who gravitate towards the conventional, the quotidian. Having collectively spent more than our fair share of time observing and utilising each item within our interiors, safe to say many of us are ready for an update — and a high-quality, unique and beautifully-designed one at that.
Thankfully, new pieces from emblematic Italian furniture company Kartell are now available at Backhouse and certainly encompass these integral qualities.
Founded in Milan in 1949, Kartell is known and loved for its iconic pieces such as the Louis Ghost chair. From the living room to the kitchen counter; the bedroom to the entryway, no corner need be left behind when it comes to a much-needed spruce up.
A particular highlight within the selection is the Geen-a floor lamp, the brand's first floor-standing reading lamp. Designed by Ferruccio Laviani, it features a thin silhouette with an upper end that opens with a round cap — a hemisphere positioned atop a stem, protecting three LED lights. Equipped with a handle, allowing the entire painted steel piece to be easily moved, Geen-a is available in three colours — white, black and brick — with a matte finish.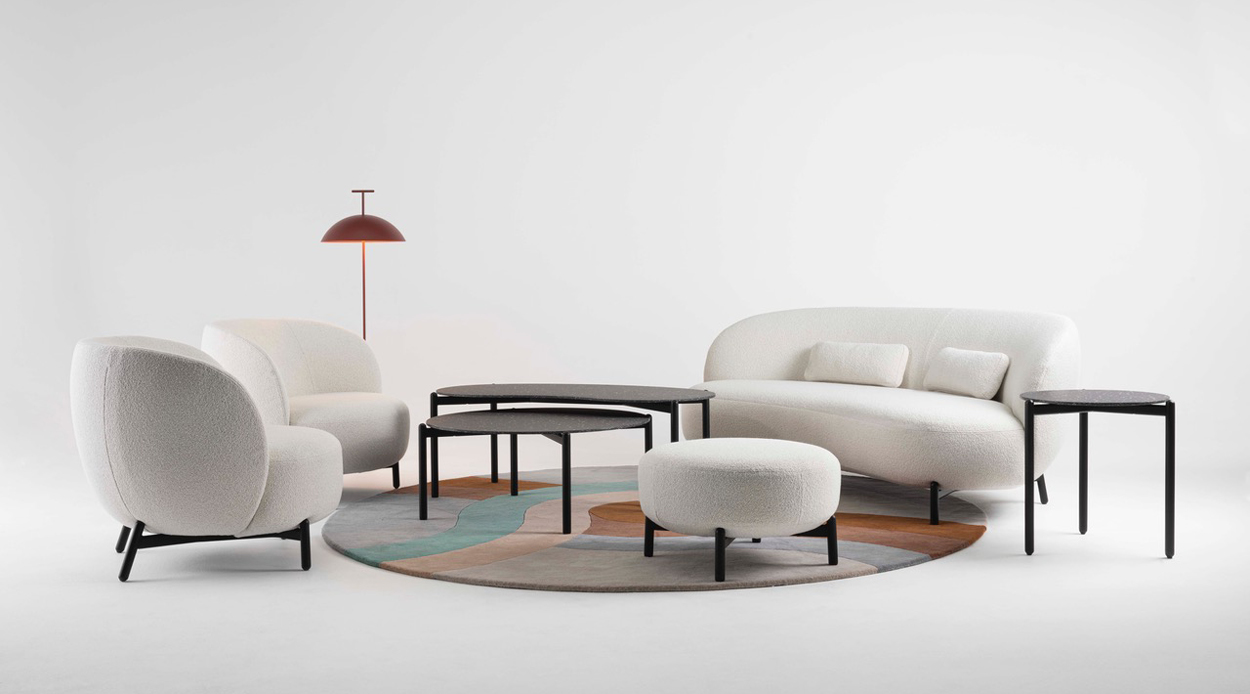 We're also drawn to the beautiful rugs designed by Patricia Urquiola, woven with colourful yet subtle designs — eye-catching without being garish. The Philippe Starck-designed Charles Ghost Stool is also available in a new colourway, an enchanting Amber shade.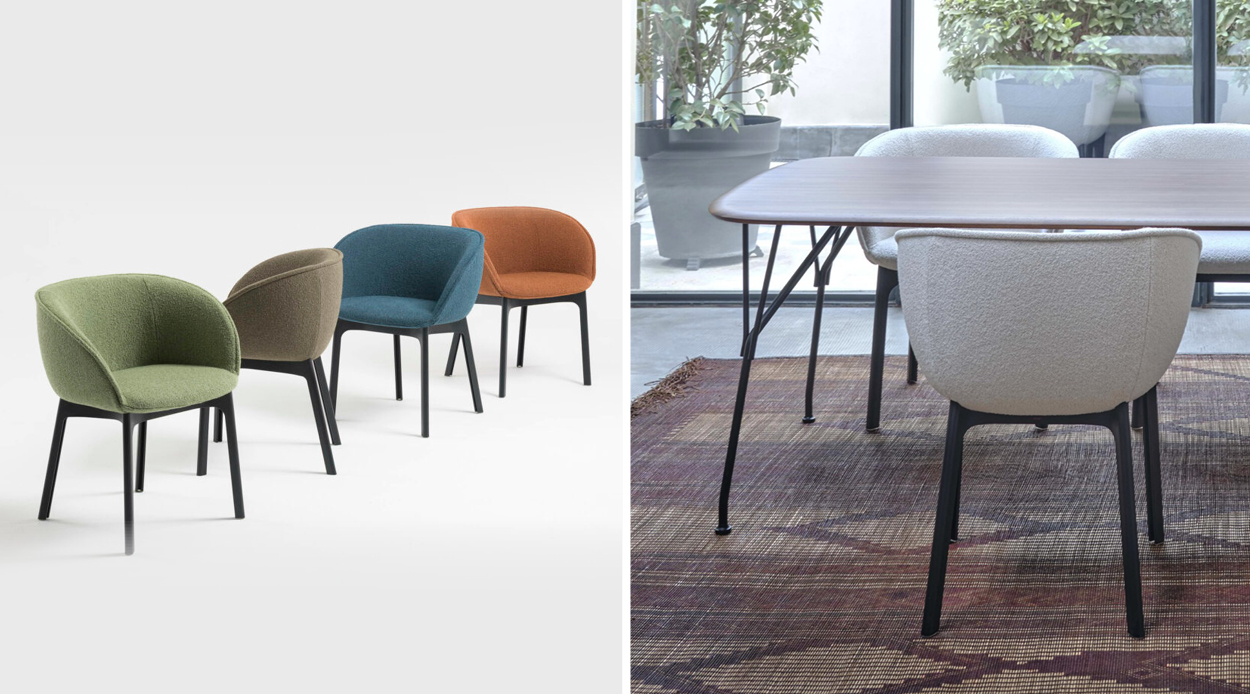 Should your dining set-up need a switch-up, just in time for cosy autumn dinner parties, the Charla chairs offer just the right amount of cocooning comfort, while the Venice chairs cut a contemporary and versatile figure for both indoors and outdoors. To sweetly illuminate bookshelves or side tables, the Mini Planet lamp by Tokujin Yoshioka appears as both objet d'art and light source.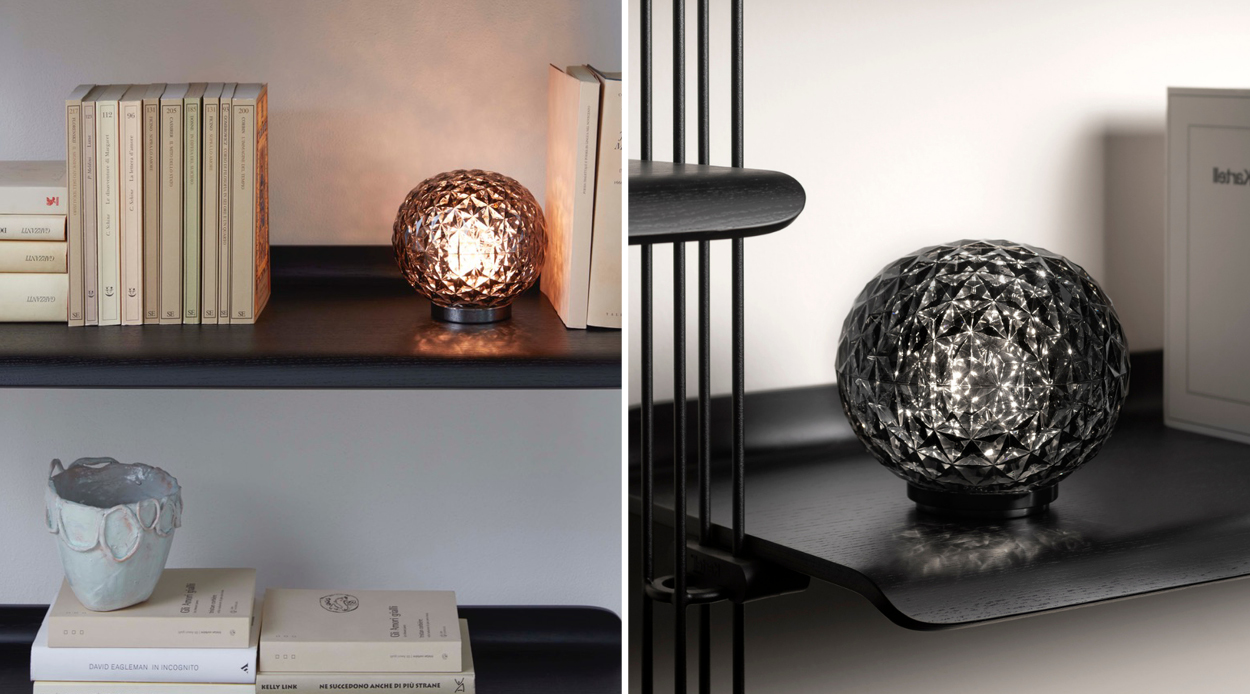 While unique to whichever designer Kartell has collaborated with, and to their fabrication, these pieces all have a similarity in their slightly offbeat forms — gently interesting curves prevail, softening any linear lines in the home or juxtaposing with more rigid materials they might be created from. They are sure to add just the right amount of personality to any setting, something the Italians always seem to do well.
Backhouse's new Kartell selection is available to order now, for arrival early-to-mid-next year.