New to Sarsfield Brooke from the renowned artisans at Opera Contemporary of Italy, the Raoul server side tables embody the contemporary luxury so prized within the company's Italian-made furnishings.
Refined yet sturdy, with linear and curved lines working in harmony, the Raoul server side tables are crafted to dress the home with sophisticated elegance, rendered with a rippling marble top and metal base. Its ingenious design cleverly overlaps a sofa or ottoman, providing effortless integration and practicality — a boon when versatility is a key consideration of the space.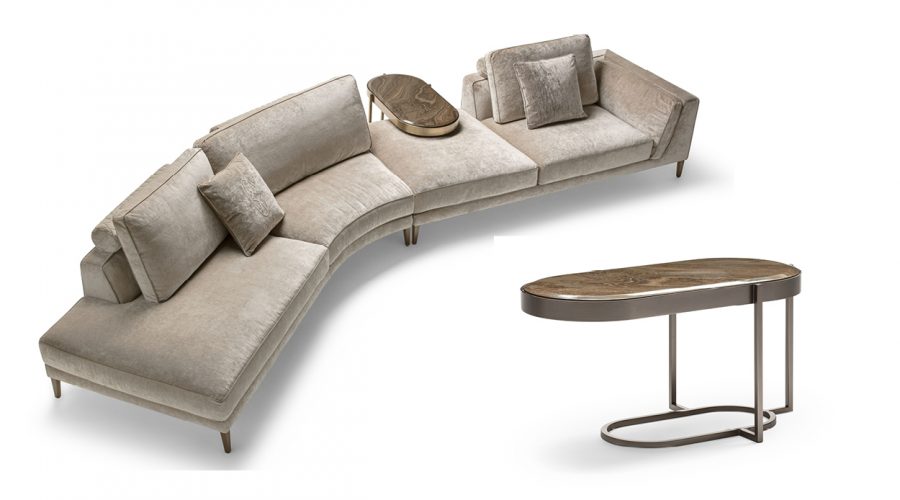 Opera Contemporary offers fresh and appealing solutions for those looking to update their interiors with luxury furnishings, and represented in this is a bespoke viewpoint, blending tradition and innovation. Harnessing these ideals, the Raoul server side tables are able to be configured in a range of different shapes, sizes and finishes, offering tailored possibilities to the individual that make for exquisite additions to the contemporary home.