Juvenile, thick, blobby, shapeless, comical. While these might not usually be overly positive words with which to describe something, when it comes to one of design's current favourite trends, these characteristics couldn't be more charming.
Surely you will have seen, inside the homes of myriad tastemakers and on the curated social media feeds of savvy aesthetes, plush and squishy furniture pieces resting benevolently in the space, looking almost like something out of a Pixar film. Pieces like Gubi's Pacha sofa and Moooi's Hortensia chair; Faye Toogood's Roly-Poly chairs, or Arflex's Botolo armchair — rendered in an irresistibly fluffy finish, the latter would certainly not be out of place in the film Monsters Inc.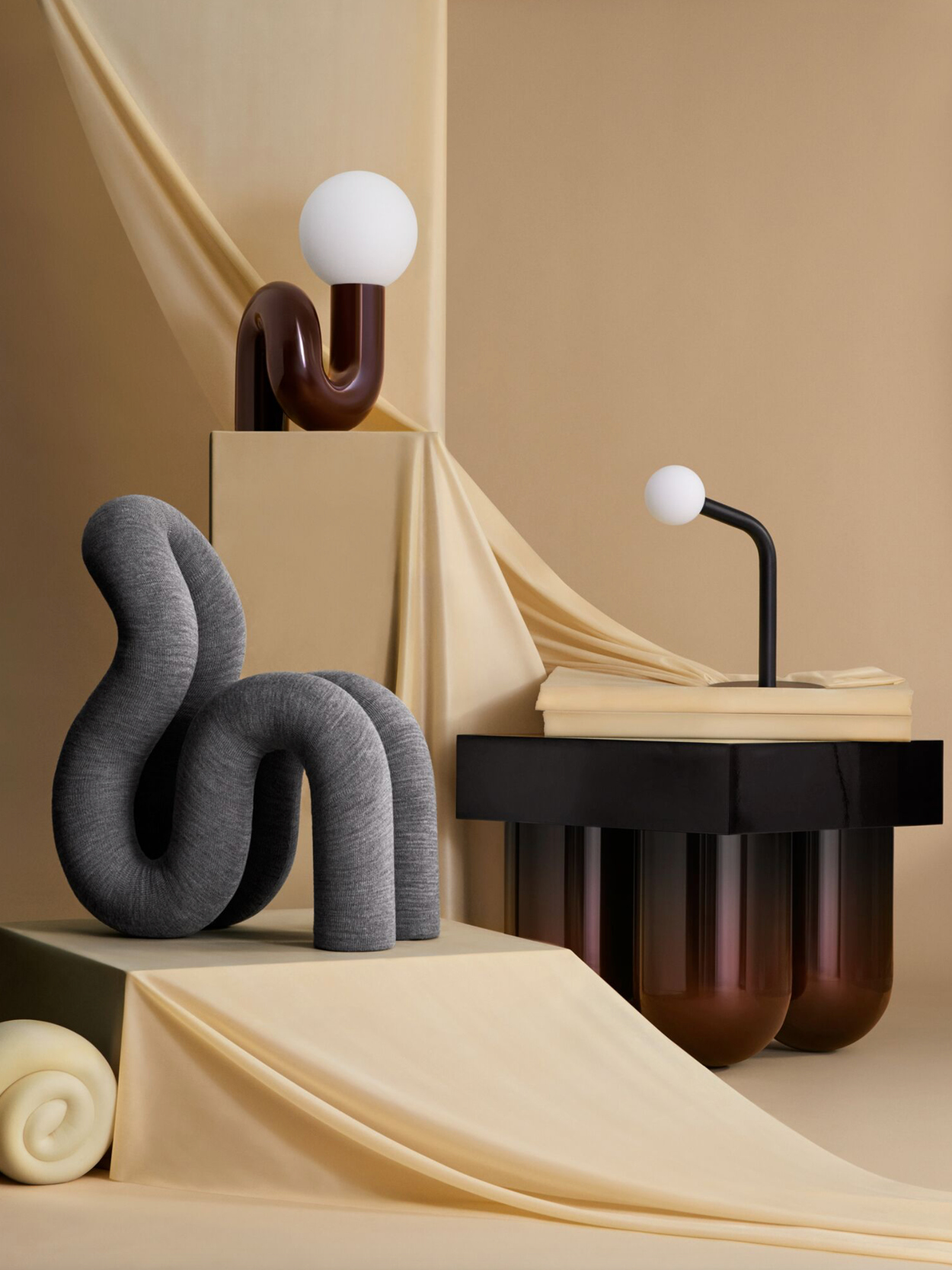 These amorphous, chunky shapes are everywhere, and it's a prevalence that has been steadily building in popularity for over ten years — although many of the pieces have been design icons for decades. In 2019, a widely attended exhibition held in Brooklyn examined this genre of design, curated by Justin Donnelly and Monling Lee of renowned New York design practice Jumbo. Donnelly coined a term to describe them: Neotenic.
In science, the definition of neoteny is, essentially, the retention of juvenile physical attributes through maturity — in humans and animals. In Donnelly's context, the reference was to a theory proposed by Nobel Prize-winning ethologist Konrad Lorenz who, in the 1940s, posited that juvenile features in baby animals elicit a nurturing response. In other words, he was talking about cuteness and how it attracts us.
It's no wonder, then, that when we see something like the spongy Pukka chair by Yabu Pushelberg, we feel so drawn to it. In many of these pieces, their soft roundness is both comfortable and comforting in more than just a functional sense. They might be inanimate objects, but the response they induce is far from stiff and static.
Interestingly, Donnelly believed this overarching trend first came to the fore at the same time as the 2008 financial crisis, and while it has never truly receded, there is no doubt that the current fervour for these playful shapes is bubbling away enthusiastically. It seems logical that, given the dark and stormy state of the world right now, we would be drawn to a cheerfully simplistic lamp or a bright, squiggly chair.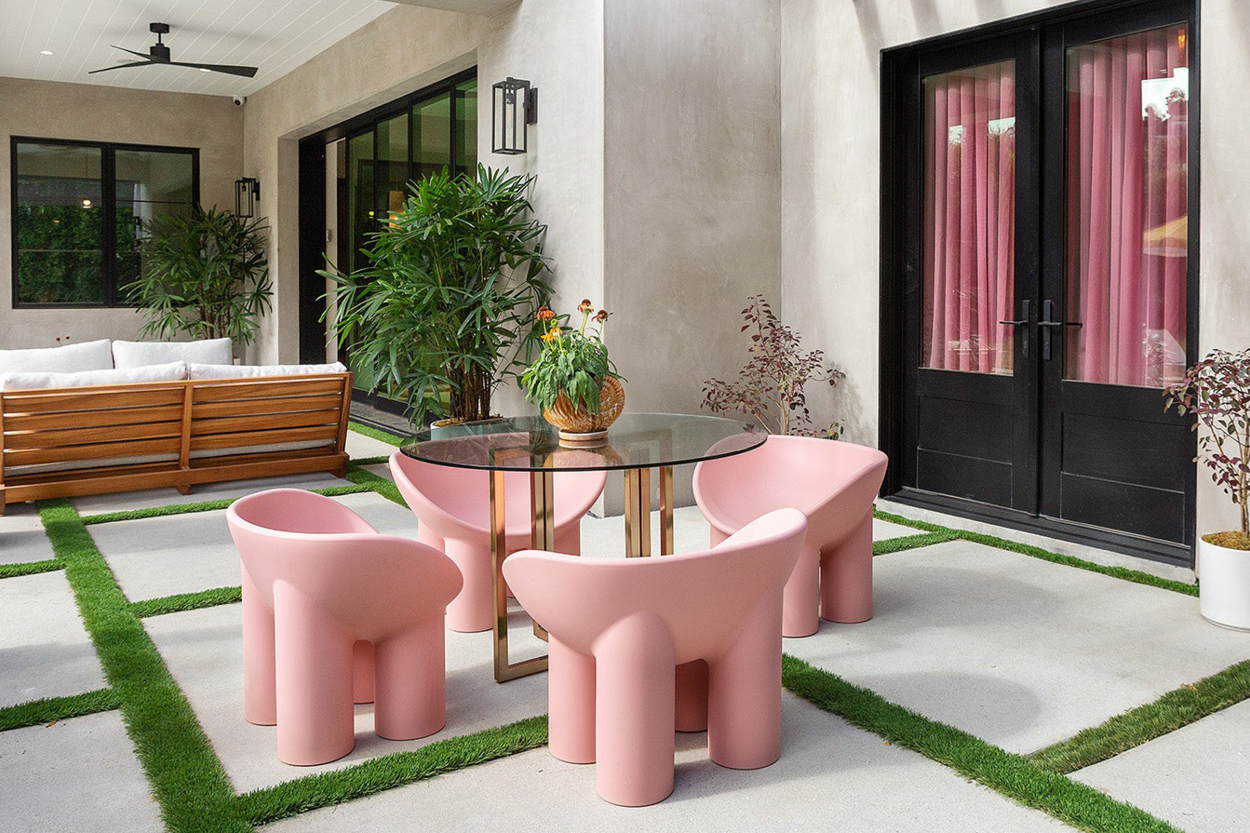 This year, resulting (presumably) from much of the globe spending more time inside than usual, the evolution of the Neotenic trend is leaning towards forms that are even more pillowy and plump. The icon status of Mario Bellini's bobbly Camaleonda sofa has reached new heights and Vogue reported in March that sales of Michel Ducaroy's classic Togo Sofa (originally designed in 1973 for Ligne Roset) were up 203 percent.
From an interior curation point of view, both Neotenic and generally rotund pieces are often utilised for their ability to soften linear edges and silhouettes within the base architecture, a strategy that Matisse's design consultant, Caroline Montague, corroborates. "Without a few soft curveballs, a new apartment can look like a hard-edged hotel," she says. "New spongy, rounded Neotenic sofa designs blur the edges of rectilinear architectural features and turn that vast empty ballroom into an inwardly focused buffer of comfort and style."
Structured materials like stone, wood, brass and tile are ripe for their role as a stoic backdrop to such playfulness.
Even as a response to mid-century style, one of design's other key enduring furniture trends, softer pieces can be tastefully mixed in to provide balance and contrast, and are showstopping when employed with appropriate finesse.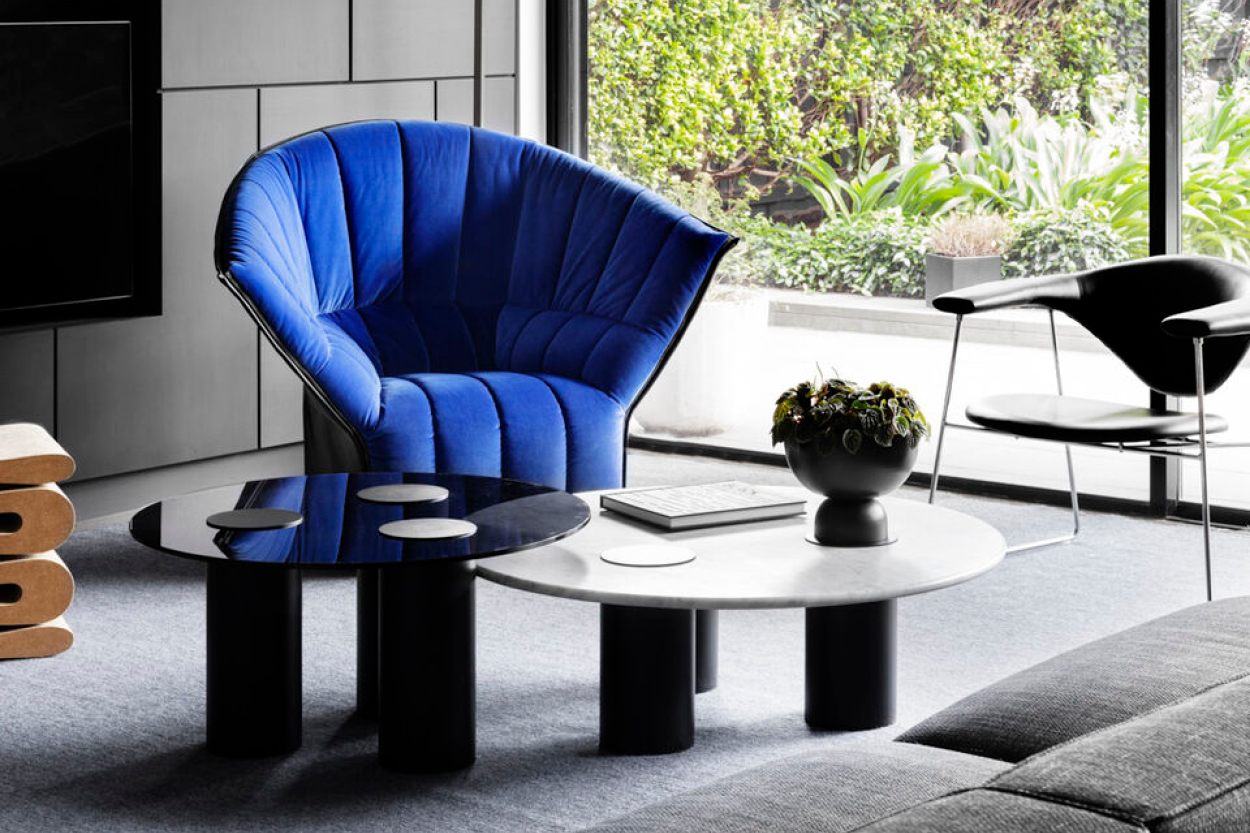 The beauty of many of these pieces is that they are sculptural objects, offering functionality when in use and a visually interesting addition when not. Gaetano Pesce's pioneering Serie Up 2000 armchair for B&B Italia is a prime example; with its undulating lines and anthropomorphous references, it is a work of art in its own right. While on the surface it might seem to embody Neotenic design, as Montague comments, it is also drenched in symbolism and meaning. "This chair is not a convergence of biomorphism, blobism and bug-eyed cutesiness. Gaetano Pesce's streamlined fertility goddess with attached ball and chain is a layered, meaningful feminist statement from way back in 1969."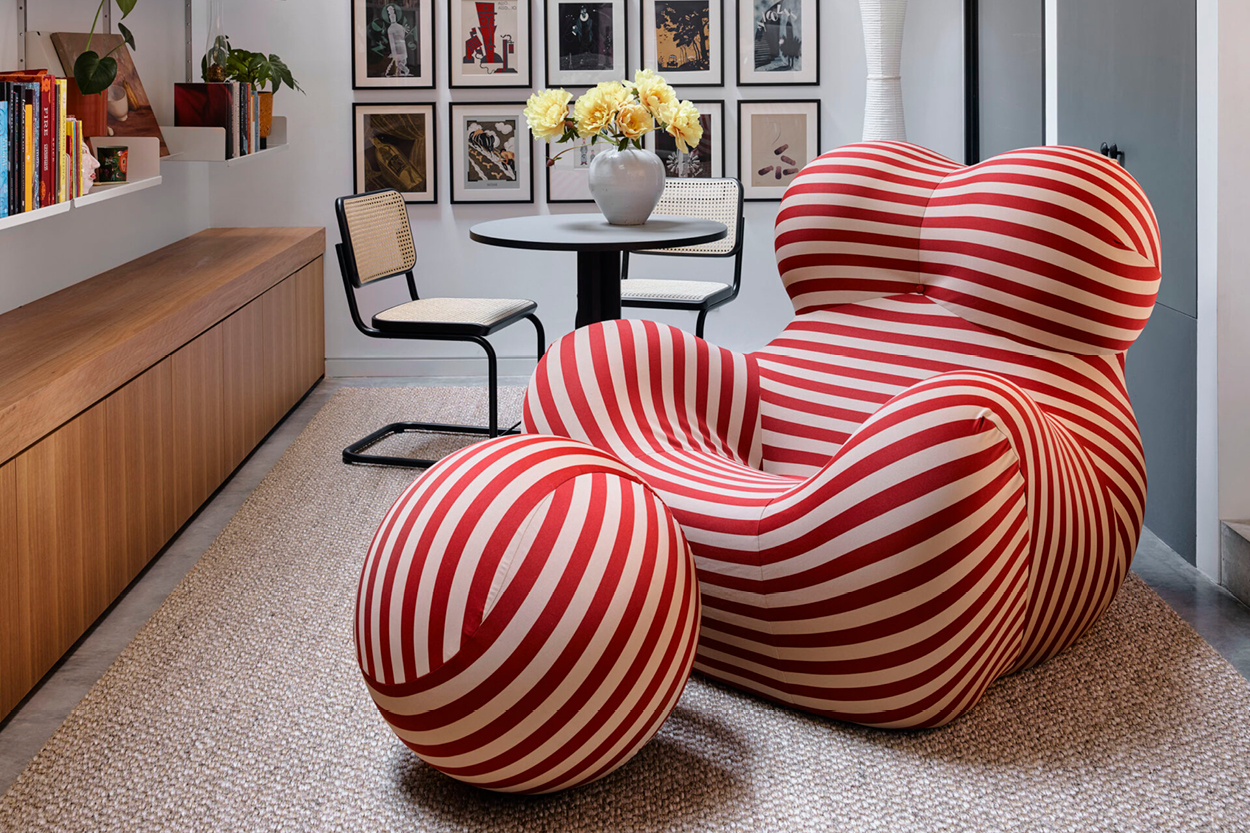 It's important to remember that, although some of the shapes may seem reductive, the design nous required to create many of these pieces is sometimes more complex and thorough than a more outwardly intricate object, given that they often appear effortless and rendered as one. For many designers, the impetus boils down to a desire to explore what magical results can be found when one homes in on the essence of an object — Montreal-based lighting design house Lambert & Fils ascribes to this notion with its Parc collection, designed to evoke the archetype of a flashlight with 'naive and functional' forms that call to mind childlike, makeshift creations.
While there is a place for the formal and ornate, Neotenic design and its successors are about highlighting the poeticism that can be achieved when furnishings are designed to be welcoming, embracing, almost earnest. What could be more adorable than that?