In seeking storage solutions for your home that don't require you to compromise your style, look no further than USM's iconic Haller system. Practical, chic and entirely customisable, the pieces from this brand will work in any space.
The Haller system is an icon of modern design, comprising customisable shelving made to suit a variety of interiors. Universally favoured for its simple construction and almost infinitely versatile configurations, this system has long been a mainstay of curated, contemporary residences, offering pieces that can be seamlessly slotted into any kind of space, from the kitchen to the bedroom and the TV and living rooms.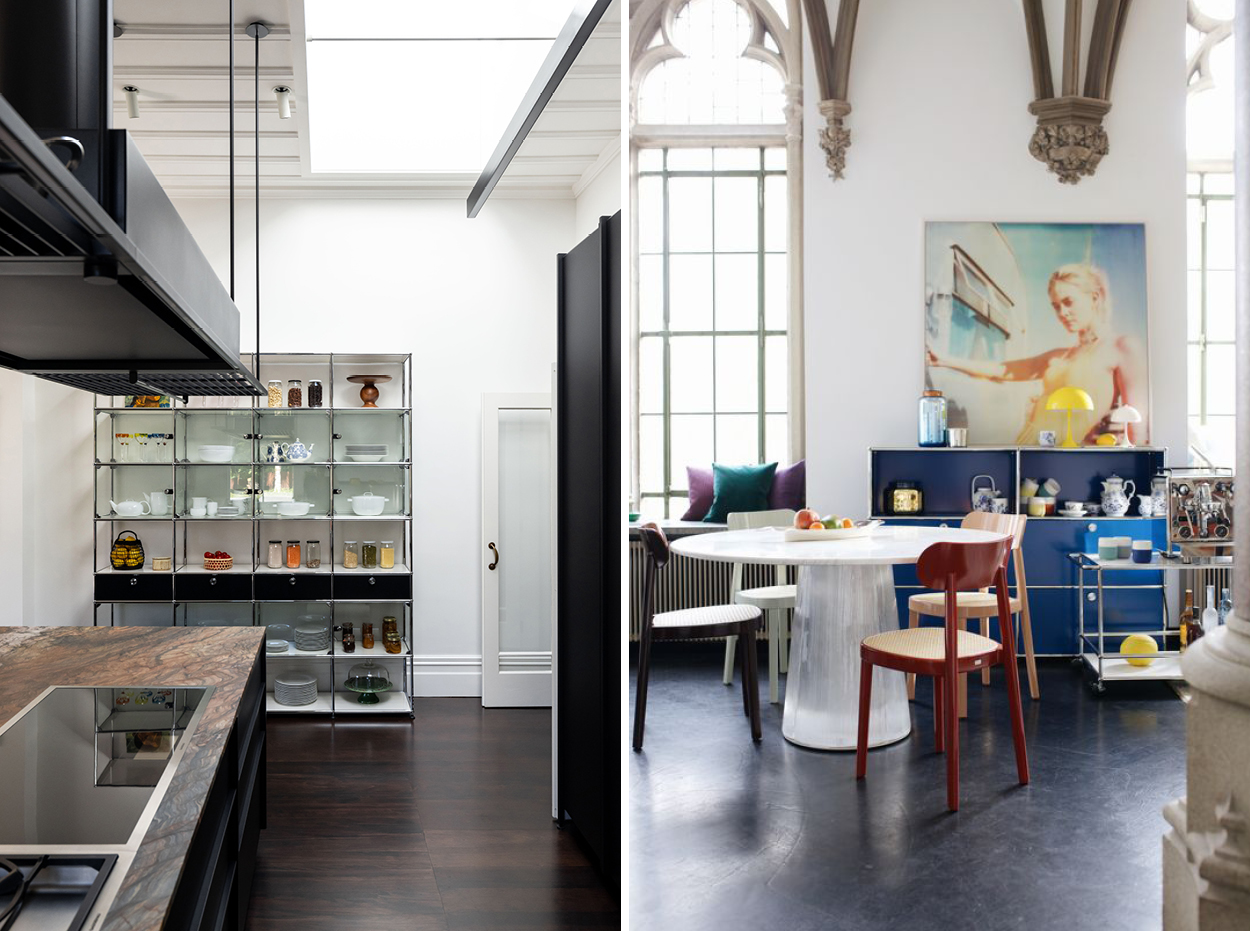 The beauty of these pieces lies in their subtle but sophisticated construction. In all iterations of the Haller system — whether it be a shelving unit, a console or a dresser — its linear, ball-and-tube, chrome frame anchors the look, into which is slotted the recognisable panels, available in a range of colours (14, to be exact) perfect for any space or taste.
As beloved for its high-quality materials as for its versatile design, the Haller system can be made to a range of budgets and architectural or aesthetic constraints where, if you need a small sideboard to hide living room detritus, or are looking for a large unit to showcase your finest objets d'art, USM will have the perfect storage solution, every time.