Interior designer, Tamsin Johnson is particularly skilled at marrying typically-contrasting ideas in the homes she furnishes, so that they end up warm, welcoming and above all, individual. Part of this comes down to the eye she has for unique, standout pieces, as well as the way she tempers her quirky edge with a persistent, underlying sophistication. This Edgecliff Road home in Sydney's Eastern suburbs showcases Johnson's skills in full flight. Its pared-back foundations — light timber floors, white walls and travertine — have been layered with jewel-like tones and sumptuous textures, so that the monochromatic base is given dimension and imbued with feeling.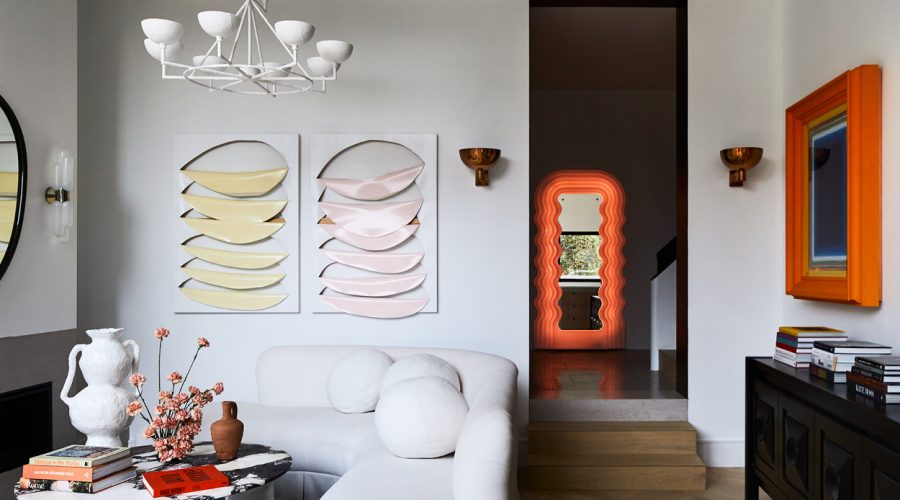 It exemplifies the way mid-20th-Century design is staking its claim in the contemporary home — the sculptural notes and kooky tones that defined the original aesthetic reimagined as a kind of new-school 'kitsch' (minus the cringe). From the graphic touches (on the downstairs bathroom wallpaper, for example) to the full-length Ultrafragola mirror — the original of which was designed by Ettore Sottsass in 1970 — there is a pervasive nod to bygone eras that weaves its way through the whole home, evoking a sense of nostalgia that draws you in and takes you back.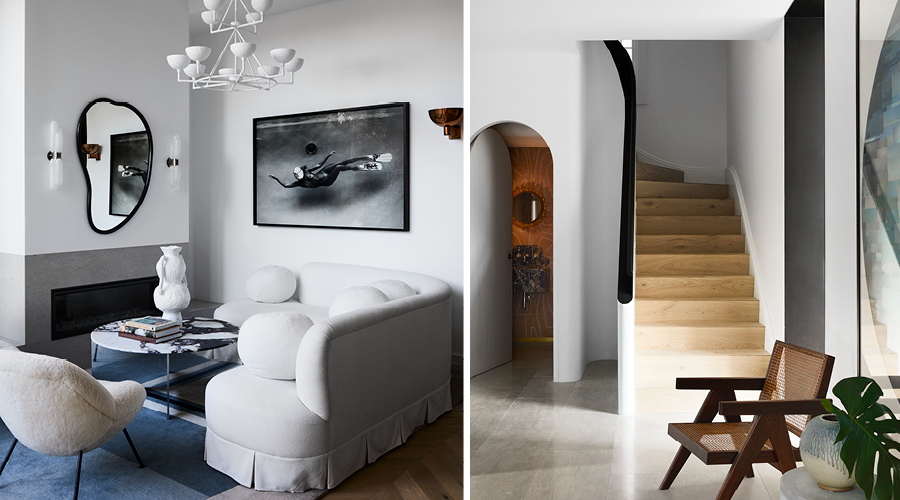 What makes this house so good, however, is the way Johnson doesn't let design get in the way of creating liveable spaces. And given that this was a project for a family with young children, the home had to be practical. As such, the beauty of it really lies in the clever way Johnson has accessorised — focusing on simple accents done well, and aiming for maximum impact.