There's no denying that certain vintage furniture items are having a moment. Even if you don't know their name or origin, you'll have seen them on tastefully curated blogs and #interiorgoals Instagram feeds. While true design aficionados may argue that, for pieces like Bellini's Camaleonda sofa and Breuer's Cesca chair, the 'moment' began as soon as they were introduced to market and has continued to grow ever since, it's gratifying to see that truly innovative designs can transcend trends and eras to retain their value and cult status.
Many styles have been reissued in contemporary fabrications and materials by present-day manufacturers, while some require a little more digging to find originals. These are some of the most sought after designs from the past, today.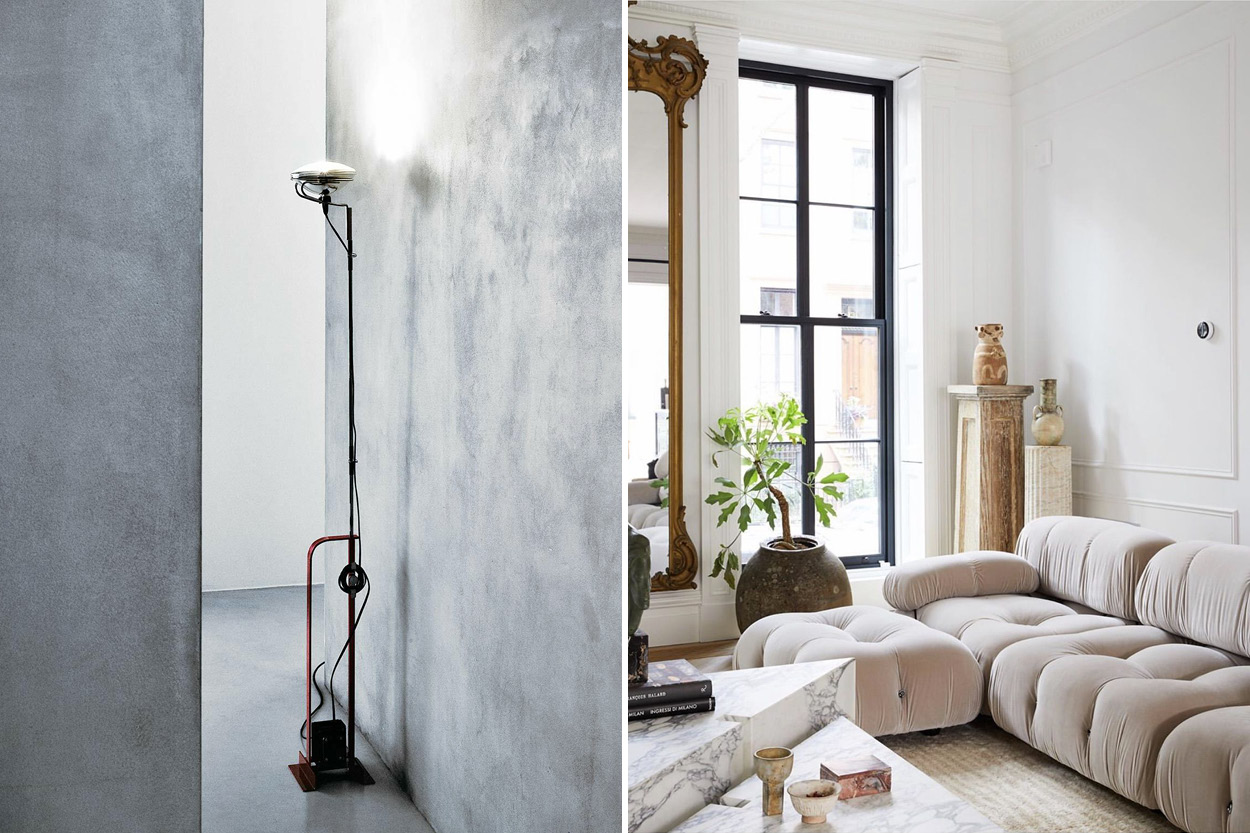 Toio floor lamp by Achille & Pier Giacomo Castiglioni for Flos
Known for their industrial design style, brothers Achille and Pier Giacomo Castiglioni were inspired by a 300-watt car headlight when creating the Toio floor lamp. A truly unique piece, the bulb is angled to provide indirect lighting, and while the original style was created in 1962, it is still in production today via Flos. Available locally from ECC.
Camaleonda sofa by Mario Bellini for B&B Italia
No matter what fabrication it's crafted in, the Camaleonda is one of the most recognisable sofas of the moment. Originally introduced by Mario Bellini in 1972, and reissued by B&B Italia in 2020, Camaleonda was one of the first modular sofas to go mainstream, and its bobbly, bulbous form and low-slung silhouette has gone on to influence modular sofa designs ever since. Available locally from Matisse.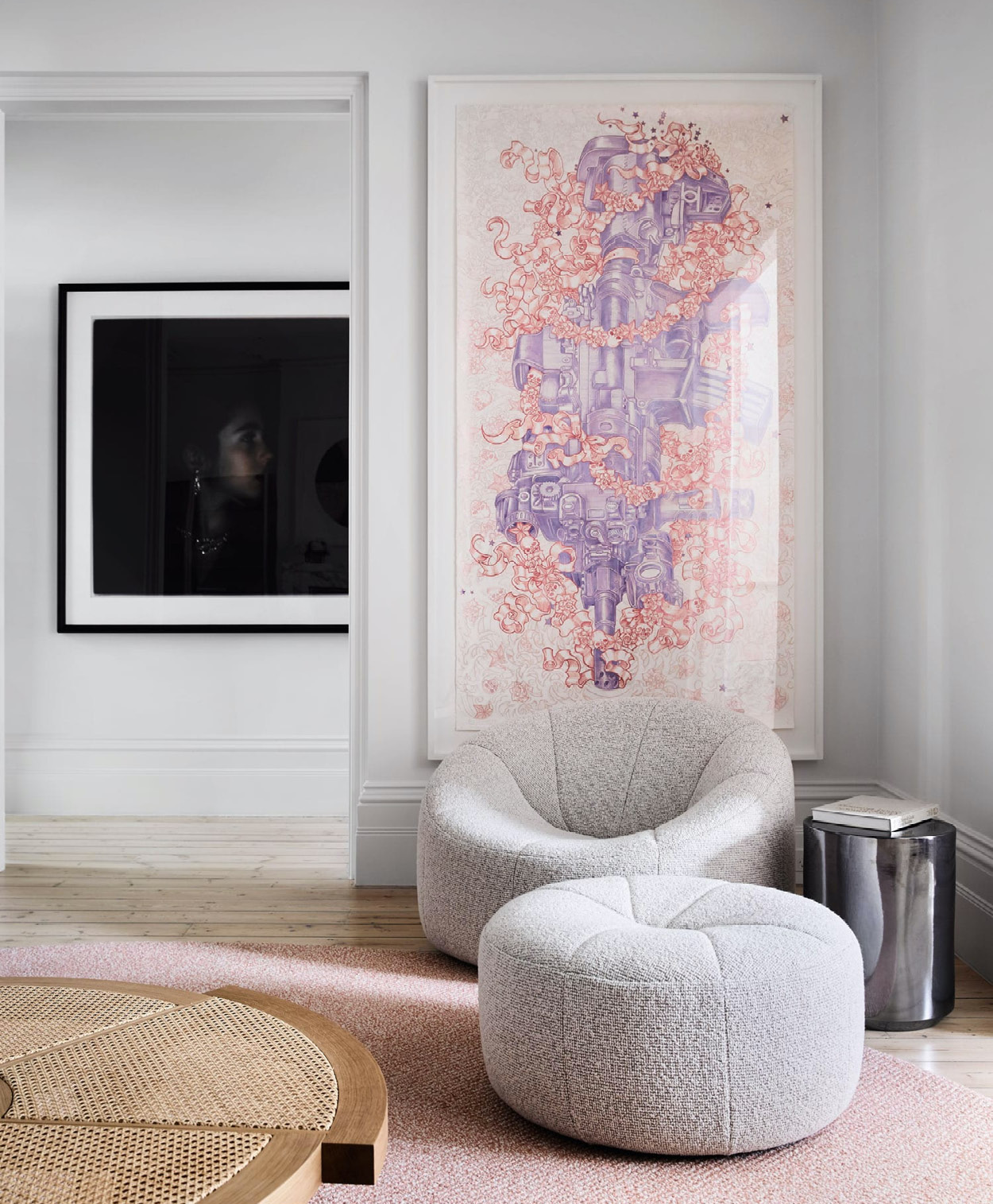 Pumpkin armchair by Pierre Paulin for Ligne Roset
The comfortable shell and voluptuous appearance of Pierre Paulin's Pumpkin armchair has made it an enduring favourite for over 40 years. Originally designed for the private apartments of Claude and Georges Pompidou at the Elysée Palace, it is now in large-scale production by Ligne Roset and is available as an armchair with or without a headrest, loveseat or sofa, and an ottoman. Available locally from Ligne Roset.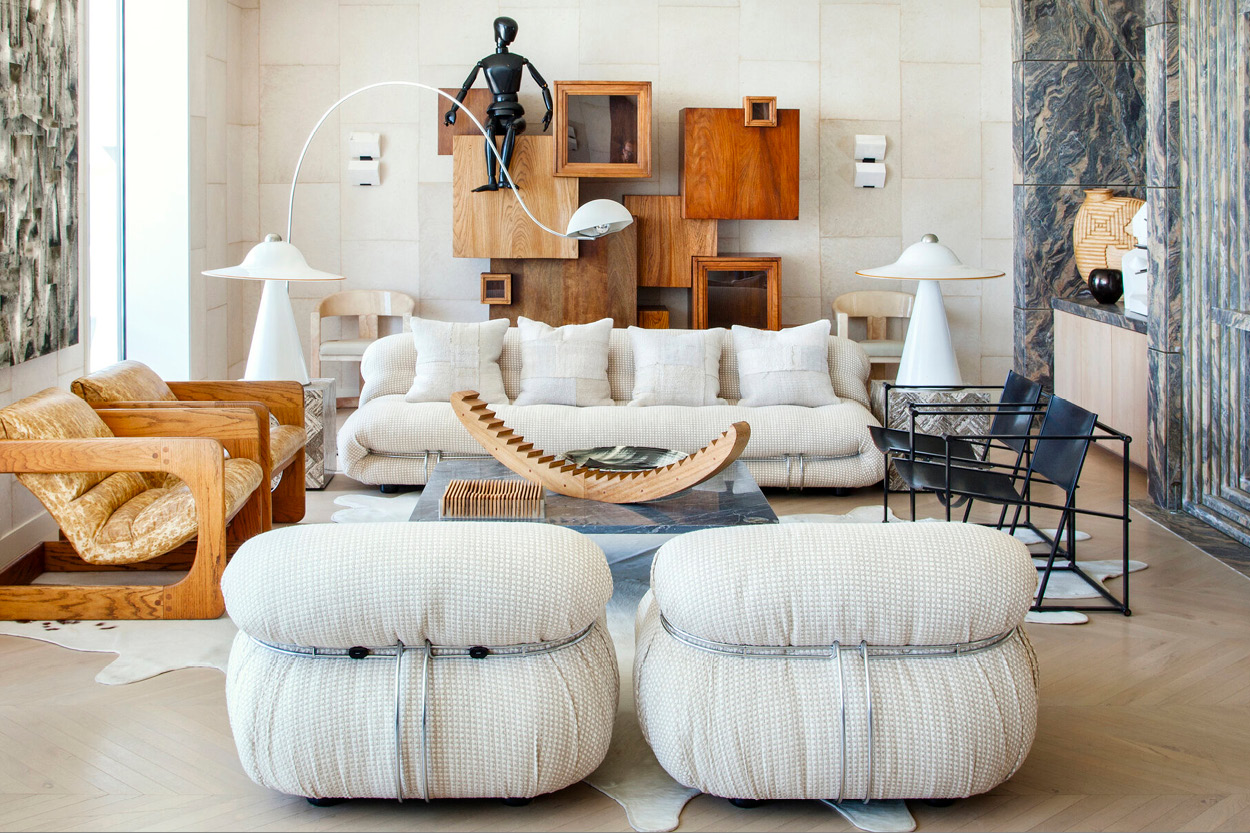 Soriana seating by Afra & Tobia Scarpa for Cassina
Another gem from the mid-century modern era, the Soriana sofa and seating designed in 1969 and renowned for fetching high prices on vintage and resale furniture sites, has long been admired for its soft quirky bundled form. Recognising the sofa's new-found appeal, Cassina, have this year, reissued the Soriana sofa and armchair making access to this much loved classic all the more easier. Available locally from Matisse.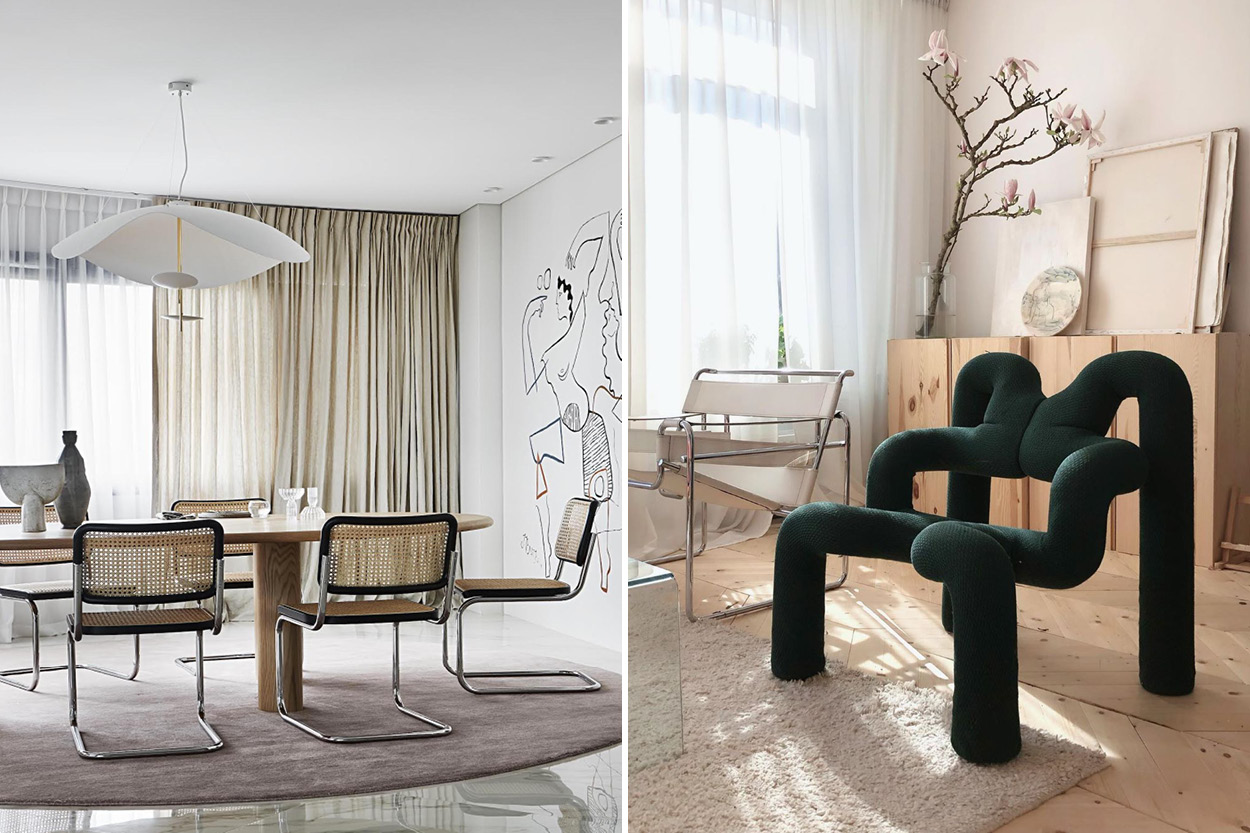 Cesca chair by Marcel Breuer for Knoll
Nearly 100 years old, this design is still one of Marcel Breuer's most recognisable. Marrying traditional craftsmanship with industrial methods and materials, its cantilevered form is both sturdy and weightless, a true design icon. Available locally from Studio Italia.
Ekstrem chair by Terje Ekstrom
A boundary-pushing piece, this chair by Norweigian designer Terje Ekstrom embodies 80s eccentricity. It is certainly an of-the-moment piece, its undulating form making a statement in the interiors of many global tastemakers, and both original vintage and reissued versions are available in a variety of eye-catching shades. Available from Varier Chairs.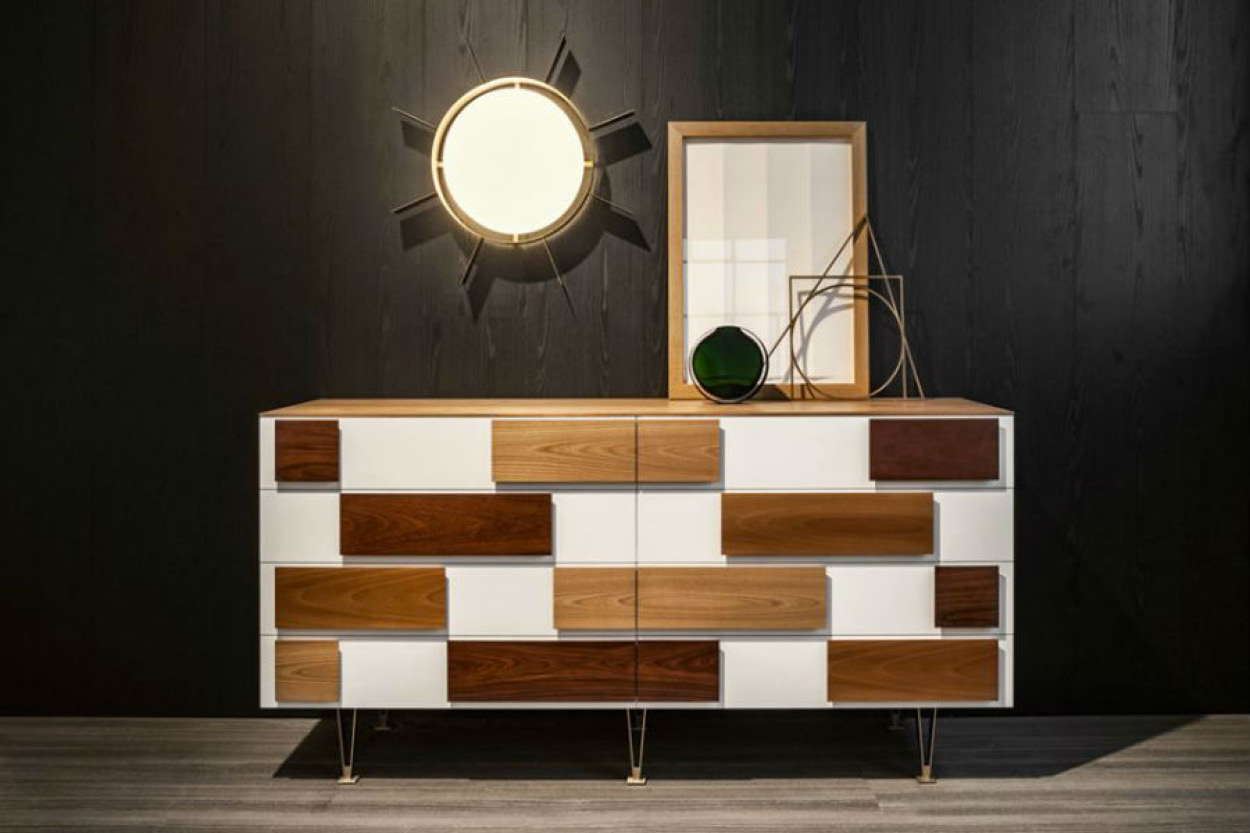 D.655.2 sideboard by Gio Ponti for Molteni&C
The D.655.2 was designed in several instalments between 1952 and 1955, and is now manufactured by Molteni&C. To this day, it makes a statement with hand painted white drawer fronts, overlaid cleverly with various woods including elm, Italian walnut, mahogany and rosewood, that double as drawer handles. Available locally from Dawson & Co.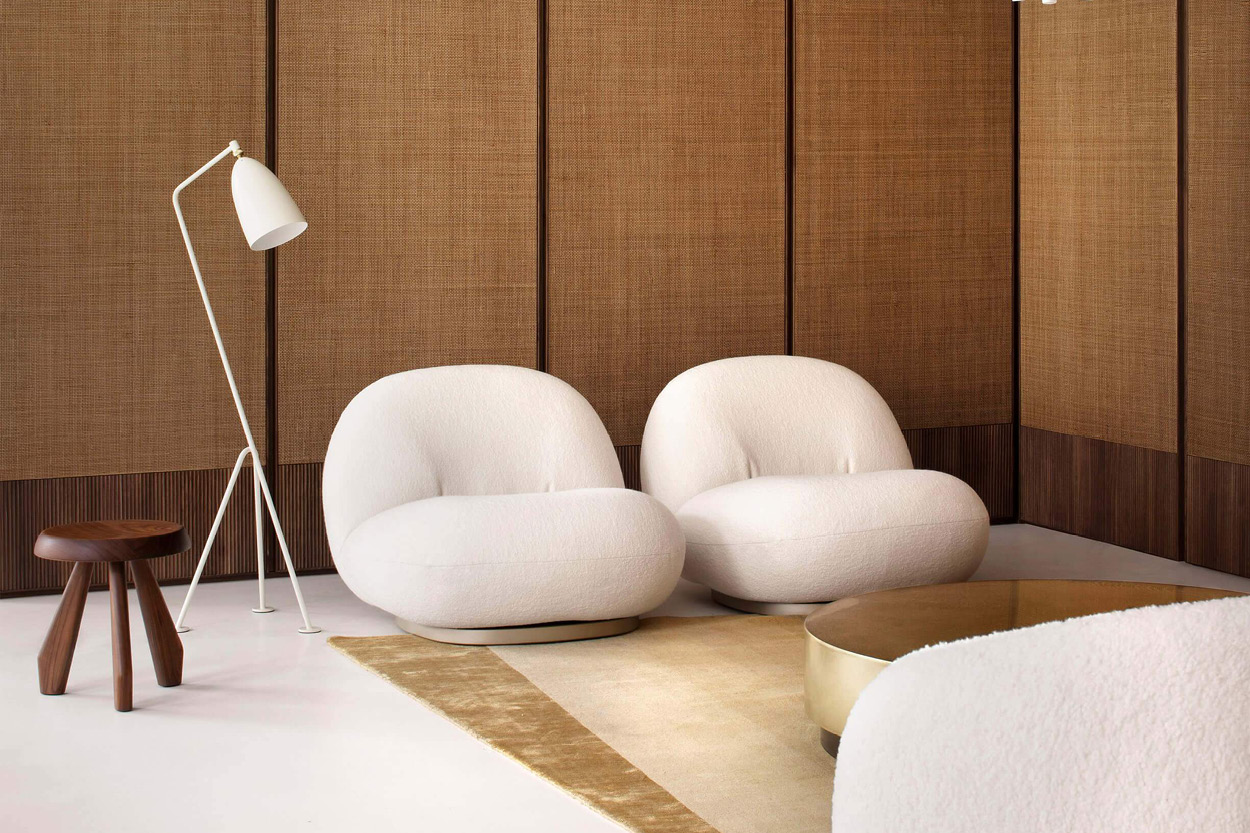 Pacha lounge chair by Pierre Paulin for Gubi
Ahead of its time in 1975 and still coveted today, Pierre Paulin's Pacha Lounge chair conjures the sensation of sitting on a cloud. While it might seem a simple idea, the lack of legs on the seat was pioneering at the time, a bastion of low-level and more relaxed living that replaced austere, post-war design. Available locally from Cult Design.
523 / 524 Tabourets stools by Charlotte Perriand for Cassina
When she first designed these stools between the years of 1953 and 1961, Charlotte Perriand (one of the founders of the Modernist movement) was aiming to elevate a shepherd's milking stool, creating a version that is still beloved today for its simple yet stylised appearance. It was reissued by Cassina in 2011, and when paired or grouped together the Tabourets make for both charming seats or side tables. Available locally from Matisse.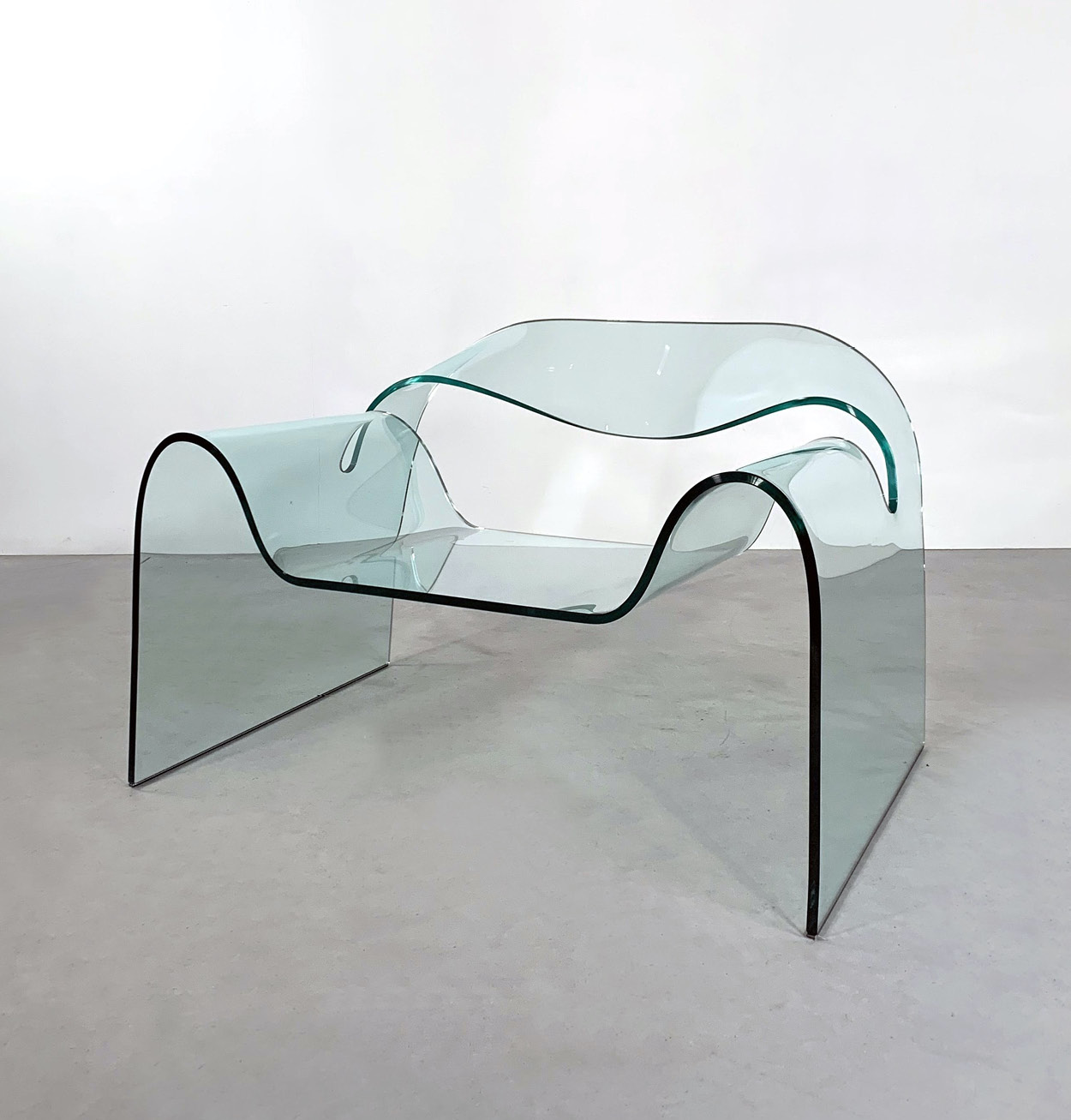 Ghost chair by Cini Boeri for Fiam Italia
This groundbreaking chair is crafted from glass, its curved formation a feat of truly ingenious design. Italian designer Cini Boeri was initially unsure if she even wanted to make a chair out of glass, but her initial misgivings were outweighed by the desire to rise to the challenge and the result has been a design icon ever since its inception in the late 80s. Available locally from ECC.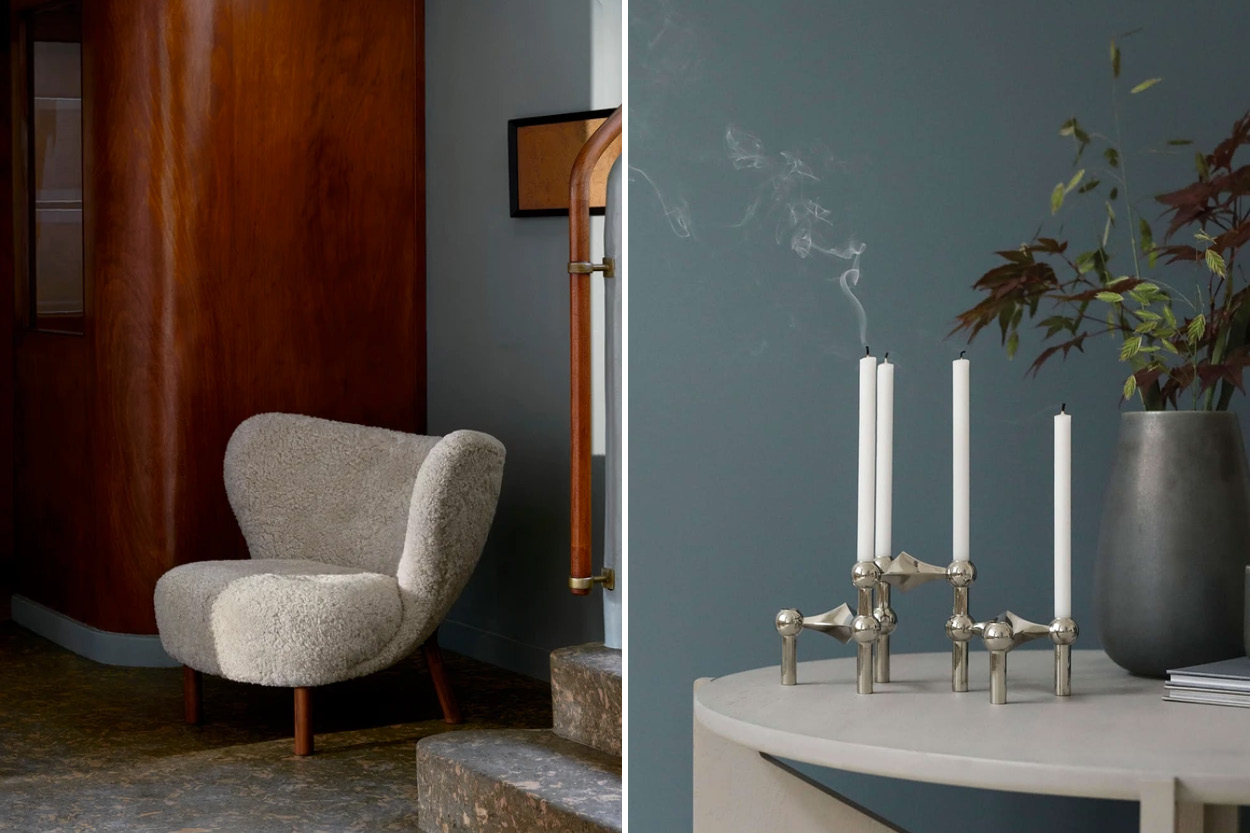 Little Petra armchair VB1 by Viggo Boesen for &Tradition
Clearly innovative seating endures, as shown by this tactile expression of archetypal Danish design, Little Petra. Initially released in 1938, it was created by architect Viggo Boesen, who became one of the key figures in Denmark's signature 1930s design movement, named 'funkis style'. Available locally from Cult Design.
Model S22 candle holder by Werner Stoff & Hans Nagel for Stoff Copenhagen
First produced in 1967 by German metalworking factory Nagel, the Model S22 makes for an ingenious decorative piece. Its tri-fold modular design can be built upon at the whim of the user, and can be arranged in any number of ways to construct a unique, inverted take on a chandelier. Available locally from Good Form.