Embracing the roaring glamour of the 20s, albeit in a subtle, sophisticated way, the Spanish Queen House by Robson Rak exudes elegance. Taking a 1920's Spanish mission house in Melbourne's Southeast and treating it to a thorough renovation for a young family of six, the designers created a space that not only paid homage to its heady origins, but was practical enough to meet the demands of family life, and played into the gregarious, hospitable natures of its owners.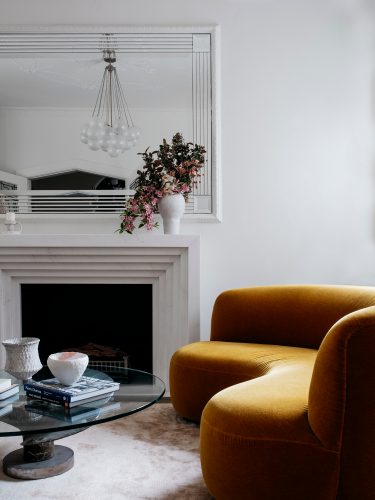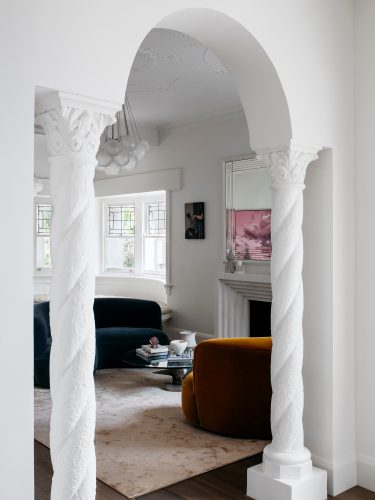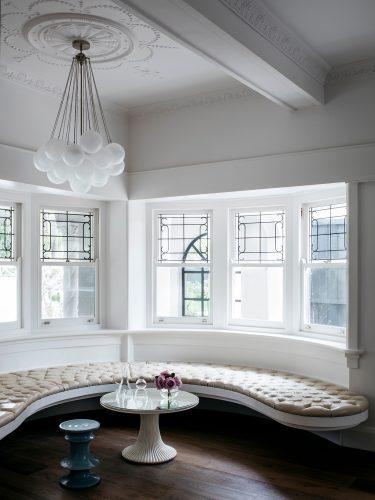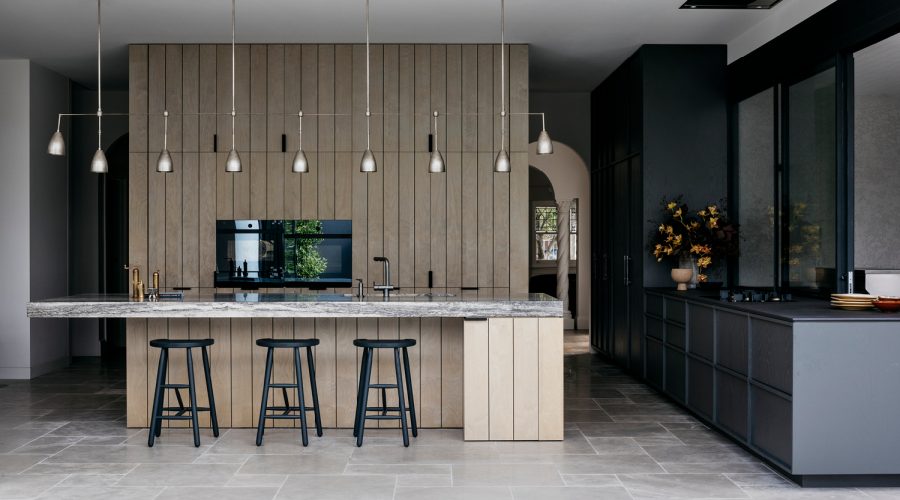 Doing just that (and a little more) Robson Rak employed a bold palette and luxurious textures — a velvet sofa here, a marble island there — while also embracing subtle details that required more up-close attention. Via a mix of carefully-sourced antique and modern furniture, the authenticity of the home is retained, while a layering of materials — silver grey limestone floors, travertine bench tops, tarnished silver light fittings and veneers — evokes the magnificent lustre of the period in which the house was originally built, and injects the overall finish with a contemporary 'cool.'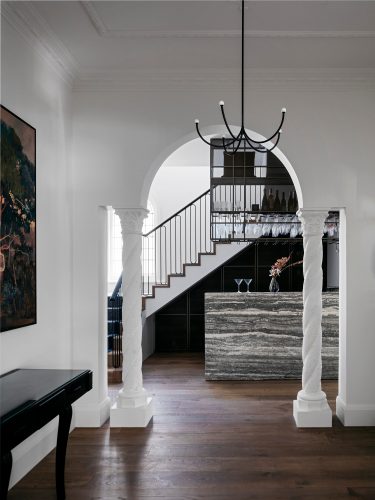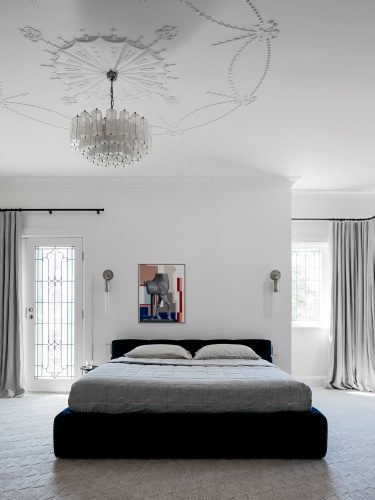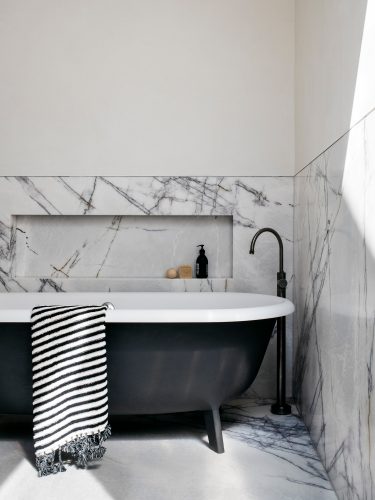 One of the most important features of this home is its archways — a direct link to the structure's architectural beginnings and a shape that is repeated throughout. From the dramatic steel arched doorway to the curved sofas in the living area, this proliferation of the arch shape acts as a counterweight for the residence's more robust moments. Circular and semicircular pendants also illuminate the main spaces and small sculptural additions sit atop the furniture.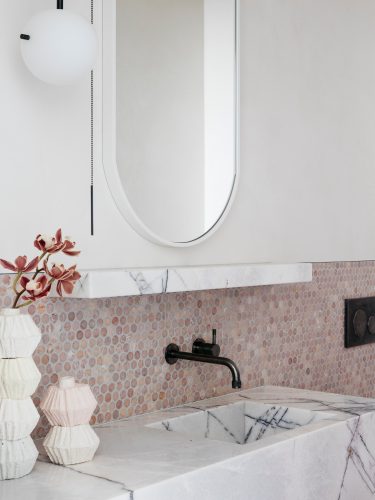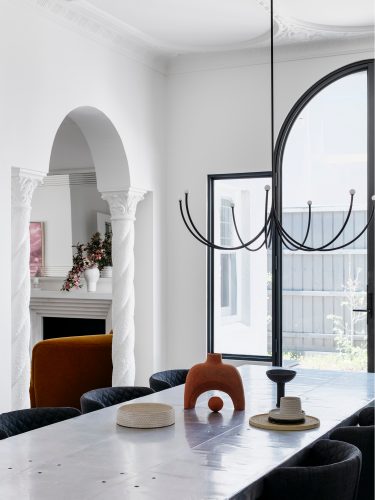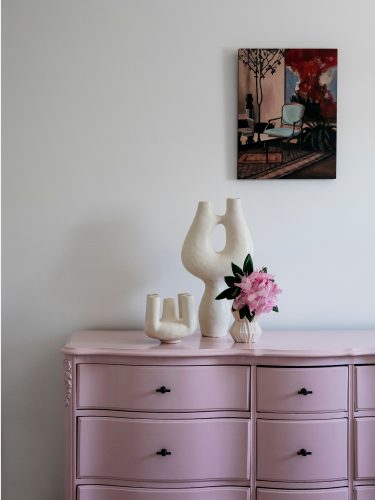 From the moment one enters the front hall, and is immediately met with a travertine, speakeasy-inspired bar, the tone of the home is set. It speaks to the nature of the owners, who wanted a place to welcome friends, host parties and capture some of that same magic for which the roaring 20s was renowned. The Spanish Queen House is all these things, while still being inherently functional, making it the perfect setting in which adults and kids can co-exist under the same roof.