The notion of home comforts evokes a different feeling in each of us. For many, it's evenings spent by a fireplace or memories of cosy days at home, or simply a sense of belonging that warms the soul like nothing else. At this Amsterdam address, home comforts take on a new meaning, where laid-back living is given a plush reimagining, that is both luxurious and perennially cool, and taps into the vibe of the city.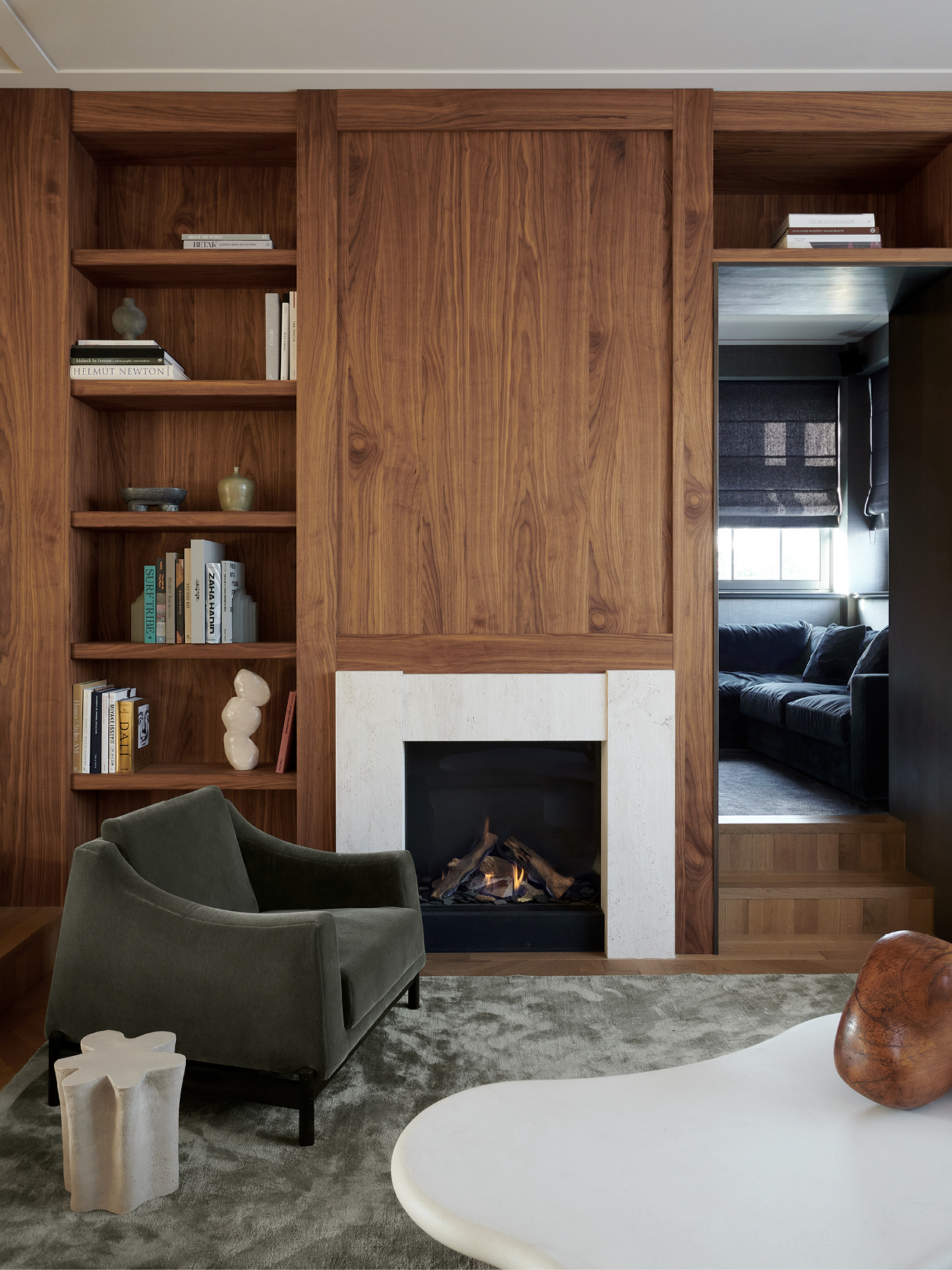 A project by Framework Studio, Residence 606 has undergone an extensive renovation that marries an old world sensibility (thanks to its brick facade and white, timber-framed windows) with a distinctly modern finish. Inside, open-plan-living has been intentionally eschewed in favour of a series of more intimate, purposeful spaces, each designed to provide different moods and moments throughout the day. From the cosy sitting room to the larger living to the timber-walled office, this residence offers as many spaces in which to enjoy private moments as it does areas for family to come together, which makes it the perfect place to retreat from daily life and rediscover a sense of zen.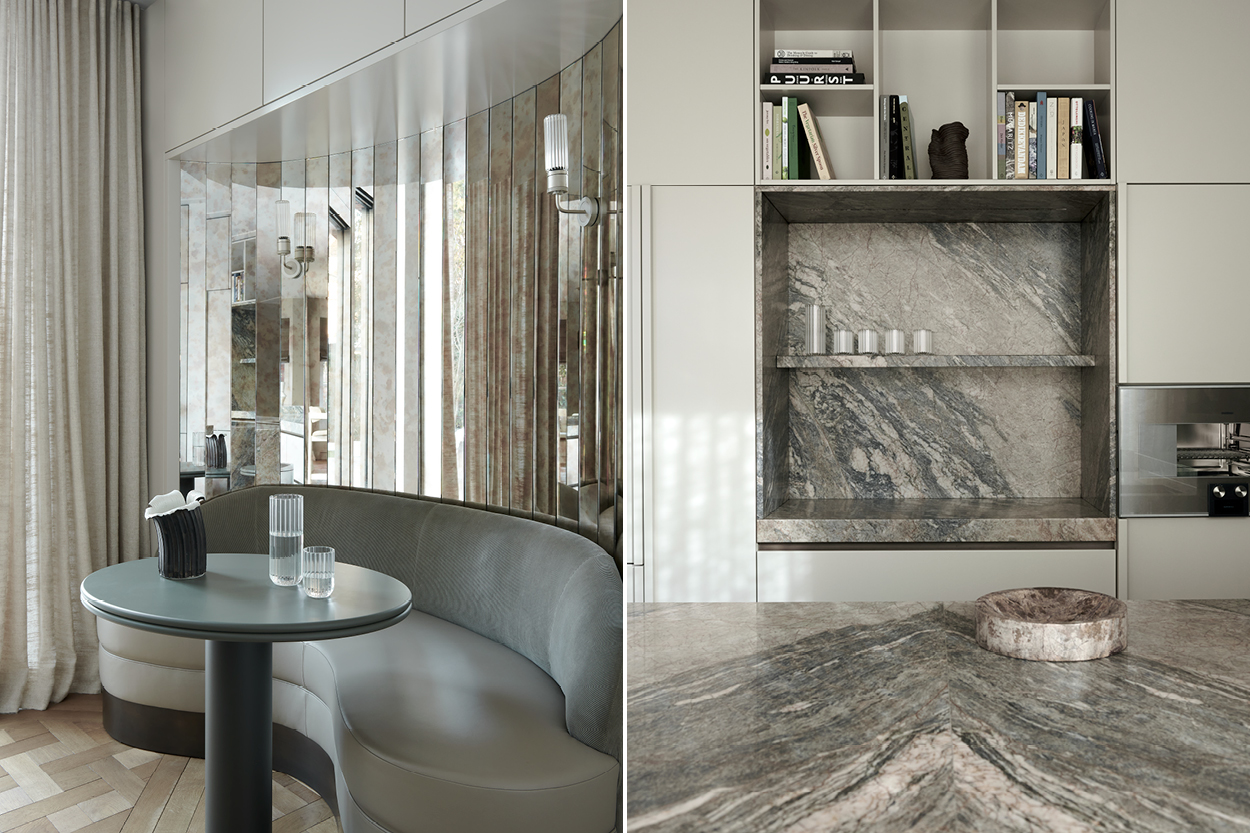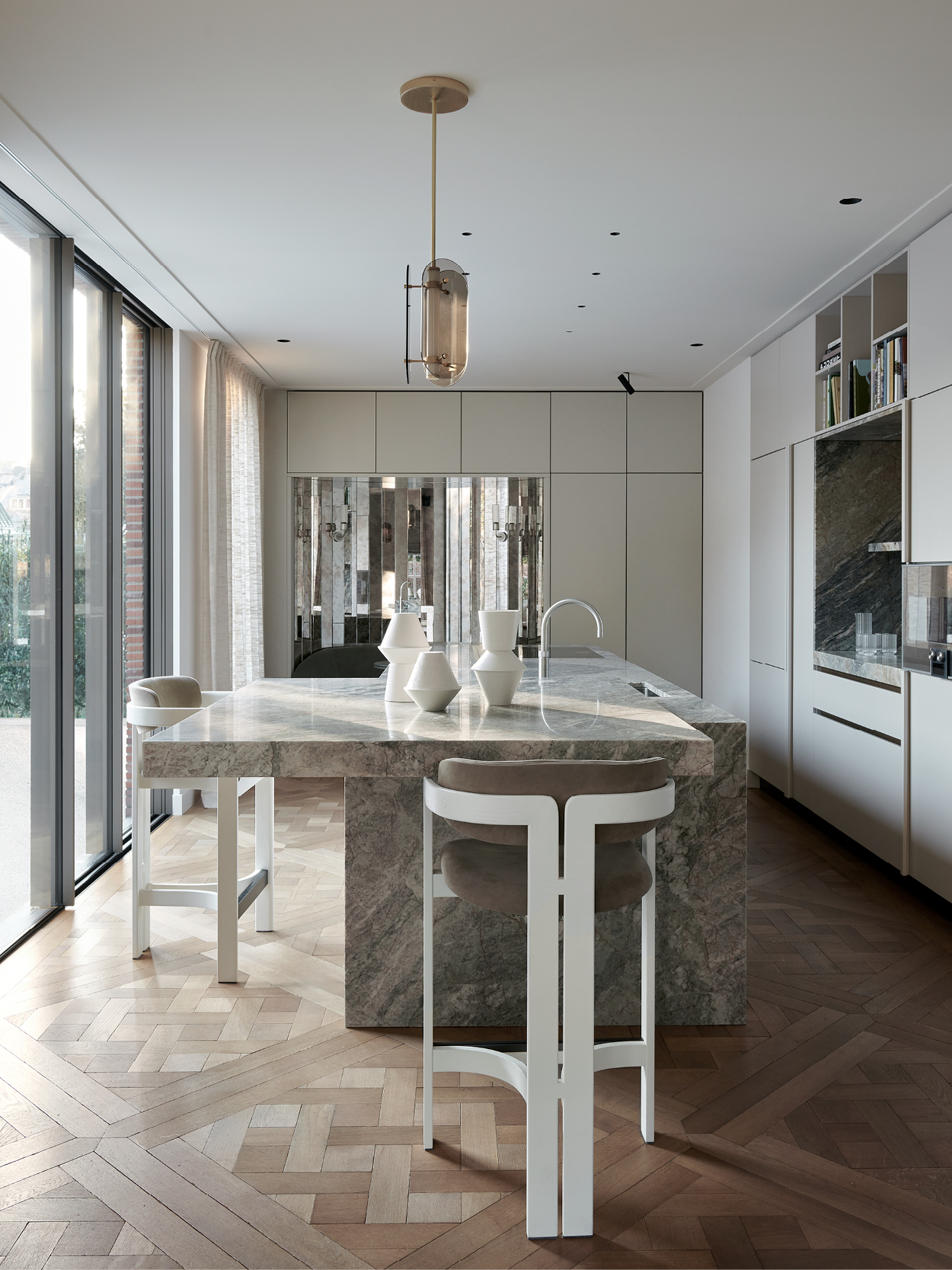 Colours are used liberally throughout, albeit in muted tones, and plush upholstery is ever-present. With soft carpets and velvet furnishings, every space oozes comfort and ease of living. There is a considered use of full curtains, thick enough to retain warmth but not so dense as to block out the light completely. It's the kind of home where you would slip your shoes off at the door and settle by the fire in the company of a good book. Boasting a fireplace that is subtle but no less welcoming; the use of contrasting stone and timber walls still ensures it is a feature of the living space while remaining practical and unobtrusive. It is the use of these different, warm, woody tones throughout the home that keep white walls from appearing too cold or clinical — a clever use of contrast by the designers.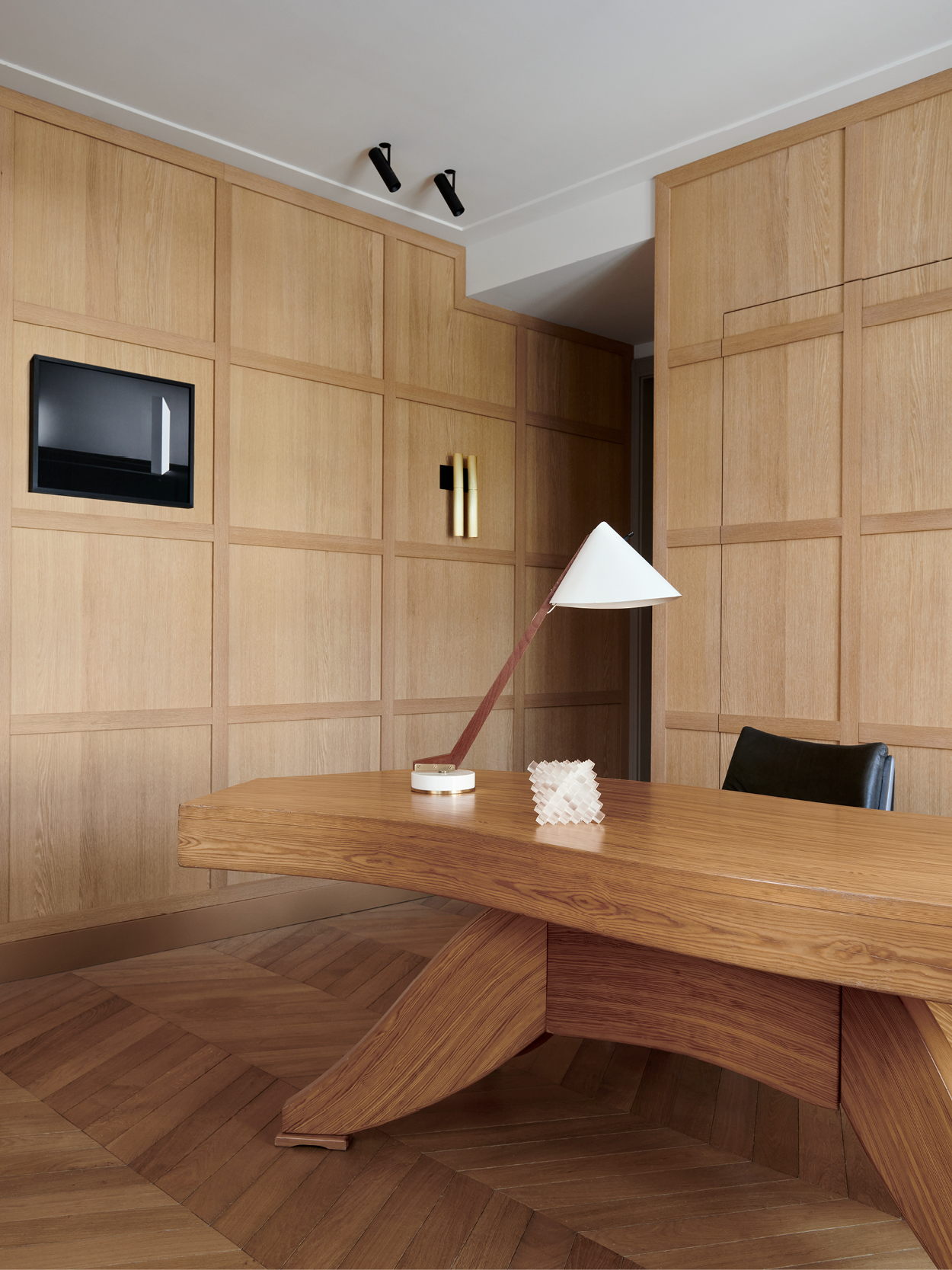 In the kitchen, perhaps, is where the design dichotomy at play here is most obvious, where cutting edge Gaggenau appliances and modern furnishings like Gallotti&Radice's 0419 stools fit seamlessly into a space that oozes old-world luxury. Here, undulating marble countertops set the tone of the room, reflected in the speakeasy-inspired breakfast nook that lends a relaxed edge. Natural light flows through the kitchen's adjacent glass doors that open out onto a tiled terrace surrounded by gardens, in which an eye-catching stone table promises the perfect setting for any alfresco dinner.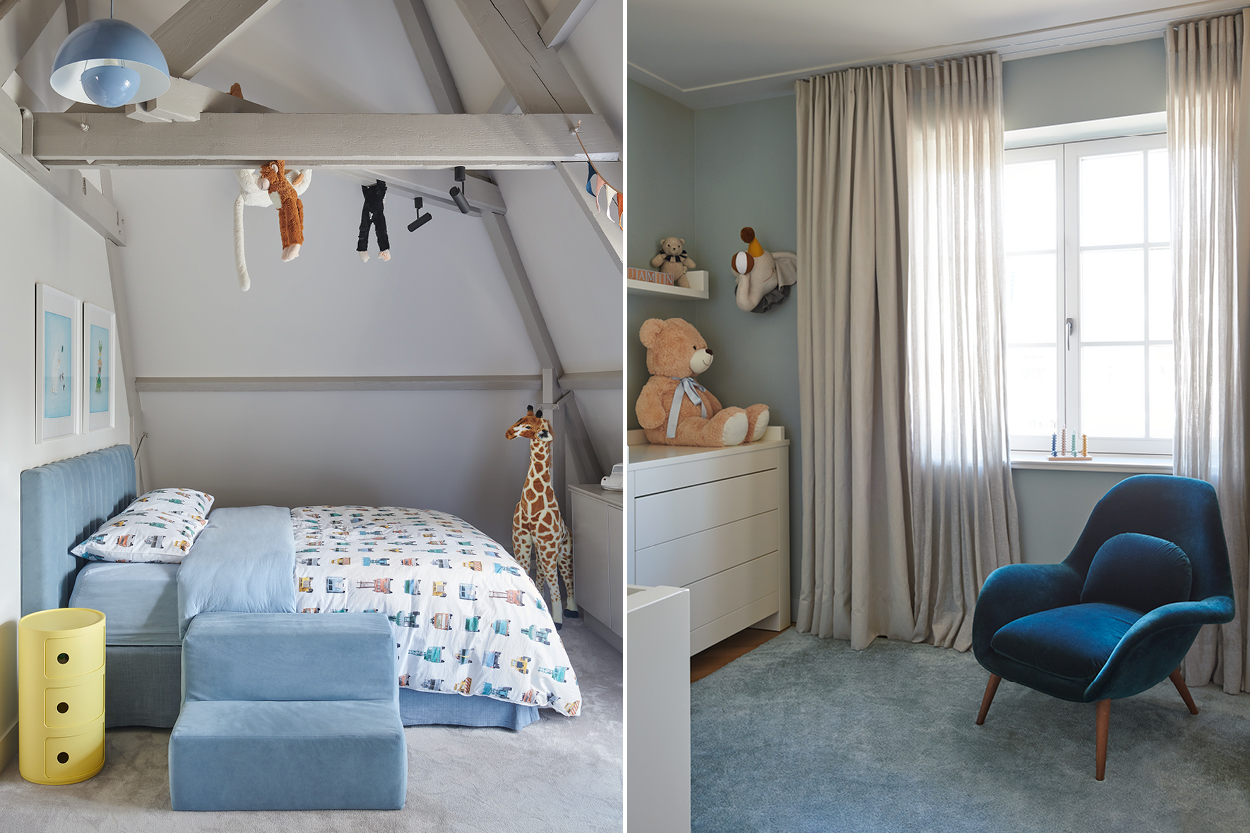 Running through the centre of the home, the staircase offers a neutral zone where carpeted stairs connect marble landings that lead from the common areas to the private spaces upstairs. In the nursery, a colourful, whimsical palette creates the perfect area for little ones, while exposed beams and sloped ceilings harken to more historic architectural tropes. The master is a meticulously laid-out suite which moves from bedroom to study nook to sleek, walk-in wardrobe, with all spaces perfectly finished with dark timber accents, a pared-back palette and exquisite parquet floors.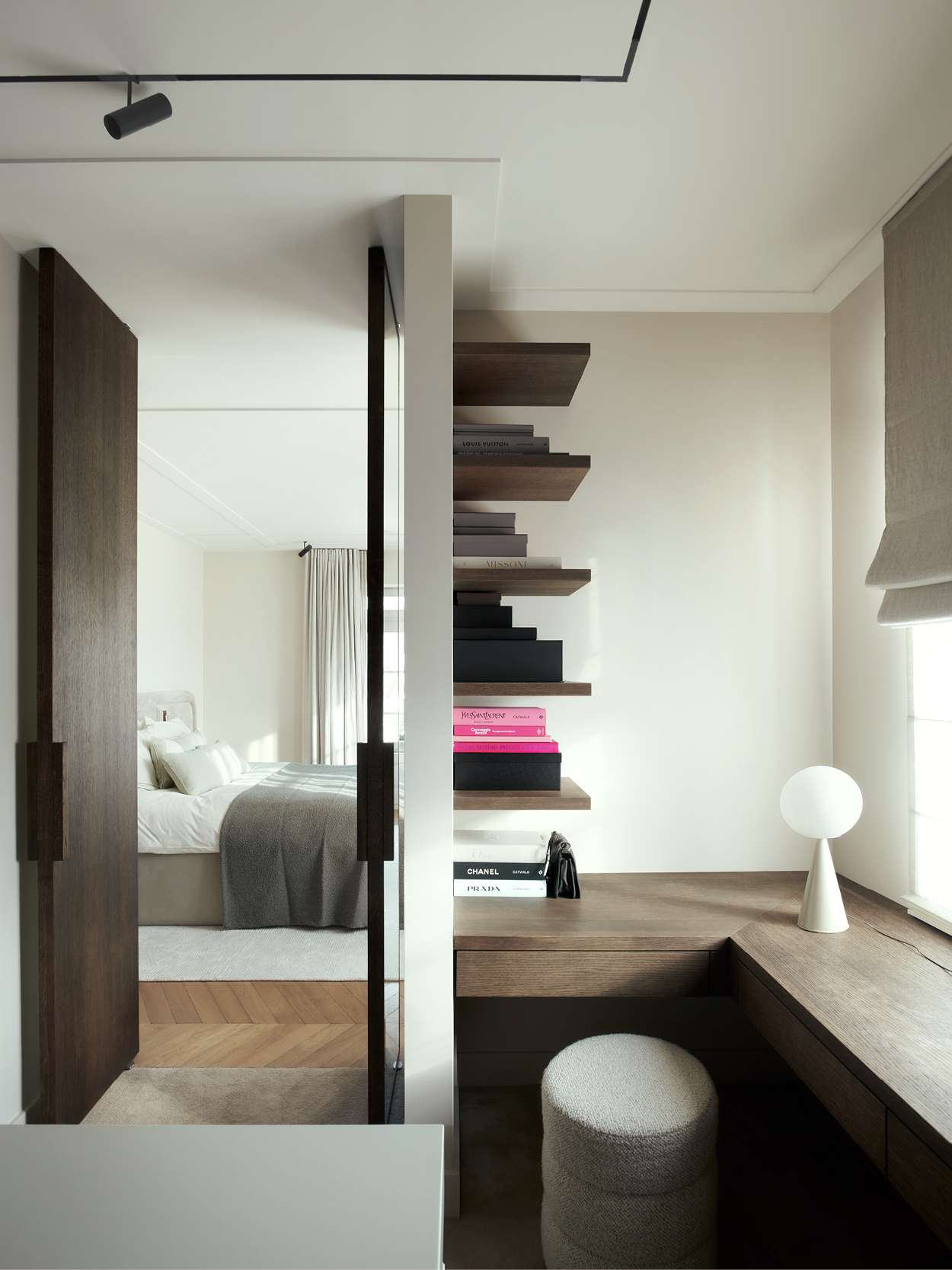 Ultimately, what makes Residence 606 so appealing is the way in which comfort has been considered in every aspect — from layout to materials to specific furnishings. And in a world dominated by glass and concrete, allowing space for a little softness and intimacy is a refreshing shift.