In the São Paolo town of Vinhedo, nestled high within a flourishing canopy, sits a masterclass in the art of escapism. Casa Biblioteca — or 'Library House' as it's otherwise known — was commissioned by a Brazilian philosopher with one particular brief in mind: it had to be a relaxing haven perfect for both thinking and reading in peace.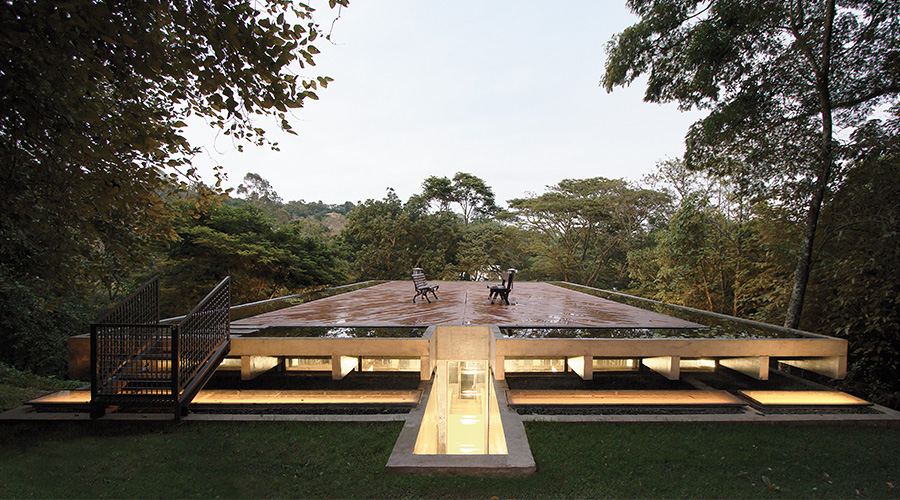 The result, brought about by São Paolo-based architects Atelier Branco Arquitetura, was a 200 square metre retreat set within Vinhedo's lush, forested region, the 'Mata Atlantica.' A unique play with dimensions sees the dwelling submerged within a sloping hill, where the roof of the house is level with the street. Uninterrupted floor-to-ceiling glass, held in place by two sandwiching concrete sheets and eight long-limbed concrete pillars, provides perpetual views of the lush, encircling verdure.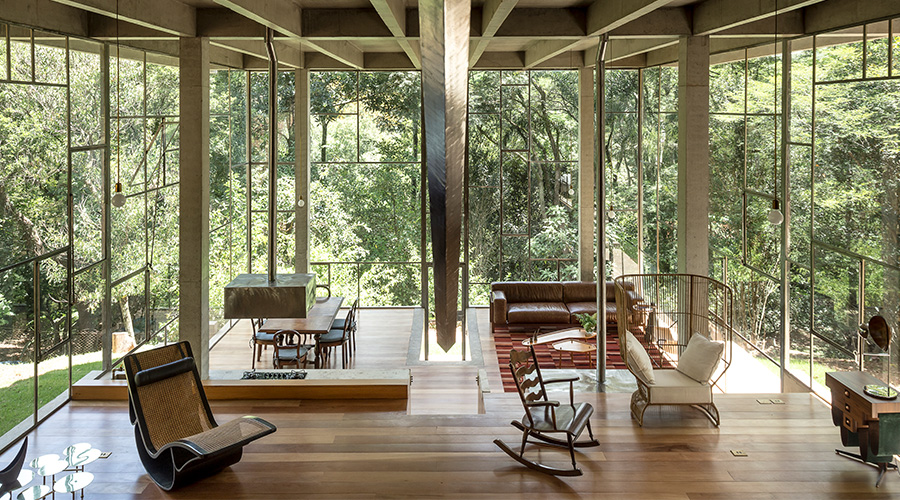 Once inside, the home is spacious and minimalistic. Dividing walls have been eschewed in favour of an open, timber clad interior, where wooden floorboards run throughout and 'rooms' are separated by three levels, distinguished only by the furniture that sits within. On the second floor, a built-in wooden bookshelf coils around the space, complemented by a variety of sculptural seating finished in a muted colour palette.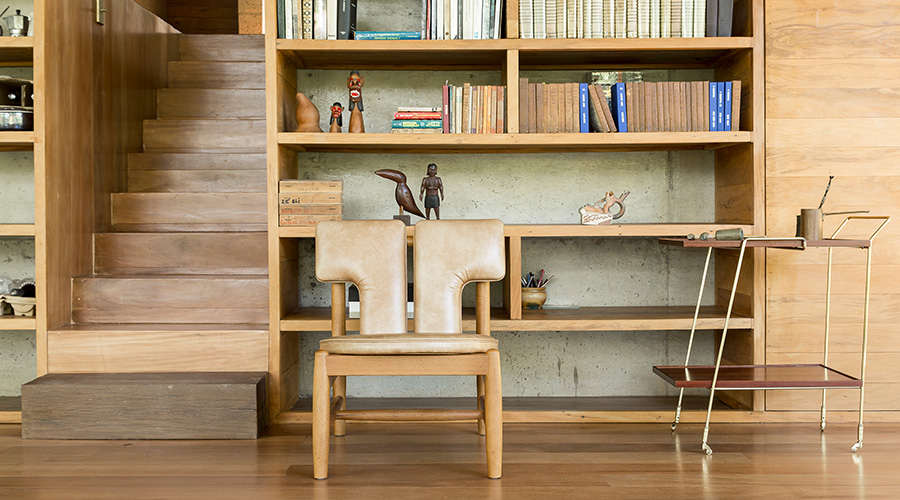 Tapping into the notion that sometimes there is nothing better in life than immersing oneself in nature, curling up in a comfortable chair and forgetting the world in favour of a quality read, The Library House sets a new precedent for the humble quiet retreat.