Sitting stoically on the foreshore of Sydney's harbour, in one of the city's most sought-after suburbs, this impeccably realised home is a study in contrast. Designed by Matthew Woodward Architecture, the house is a vision of contemporary architecture and is at once in sync and at odds with its natural environment.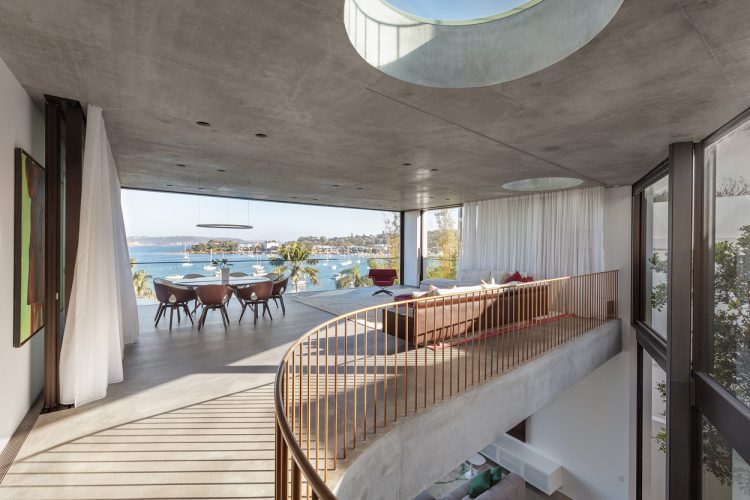 The first thing you notice about The Kutti Beach House is its lightness. It boasts a number of large windows and skylights, which is something you'd want too if your home had the same breathtaking outlook. And despite the fact that most of the property is rendered in monochromatic concrete and white, the subtle touches of wood and the copper tones of the heavy doors and feature windows give the sense that everything in this house has a purpose. The pared back colour scheme allows the abundance of natural beauty surrounding the home a frame through which to shine, while the undulating architecture acts as a homage to the expansive body of water spreading out from the back of the property.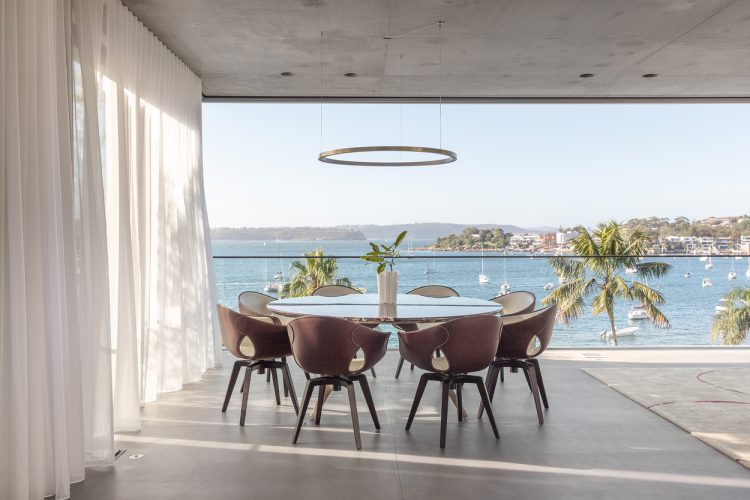 It is a perfect juxtaposition. A meeting of nature with all the modern conveniences of the contemporary (and technologically advanced) home. But neither feel the need to cancel the other out. They acknowledge each other's presence and equal importance to the homeowners' experience — and that's why it works so brilliantly.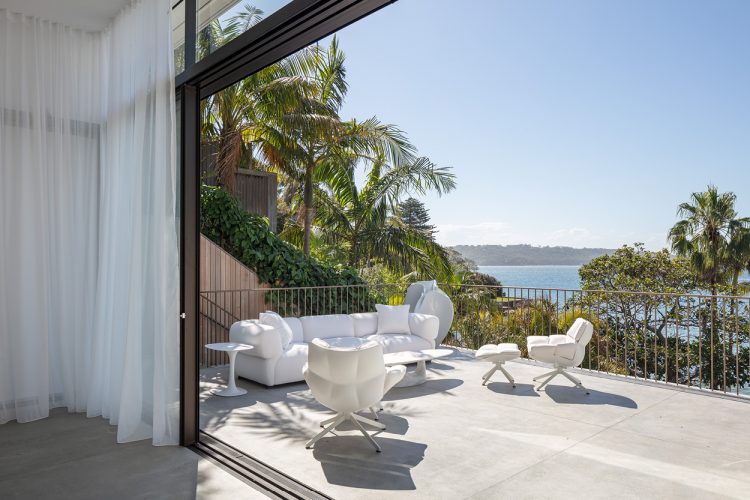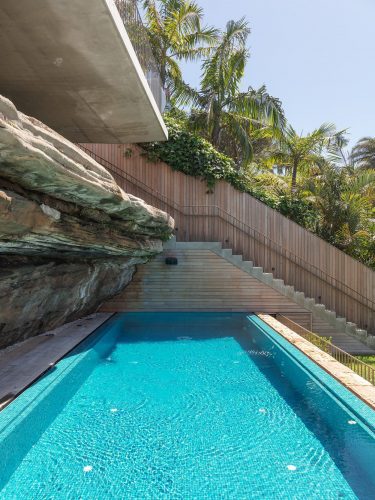 Between the simple furnishings, considered touches (like the dividing wall of mottled marble in the bathroom) and the unique structure and layout, this home offers a profound sense of calm and order — everything feels in its rightful place. A testament to the expertise of those involved in the property's construction, there was the potential with a site like this to try and achieve too much — to try and make it too many things (rather than focusing on only a few crucial elements). Luckily, that wasn't the case and so we are left to admire the impressive handiwork. It's in achieving this kind of equilibrium —between the modern home and its environment — that the future of architecture lies.