They say that you shouldn't fix what ain't broke, but as far as iconic furniture goes, it seems that the expression may not always ring true. Created by King Living, The Jasper is a sofa that has weathered the fickle nature of furnishings trends for years, perpetually finding a place in the homes of the design cognoscenti. It is a sofa that has been deemed unsurpassable thanks to its harmonic combination of form and function, and yet, now, another luxe sofa is raising the bar beyond that of the Jasper: its next iteration, the Jasper II.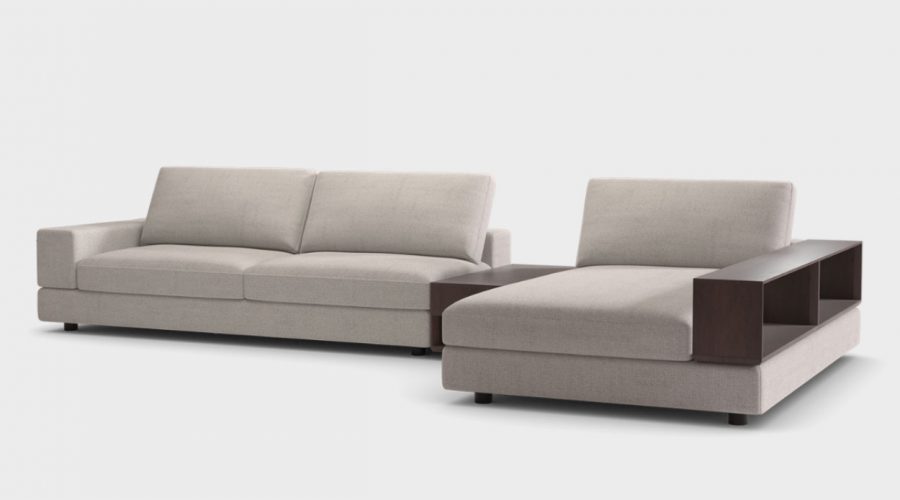 The next generation Jasper carries its predecessor's minimalistic design, but this time around with far more bells and whistles — like its new Smart Pockets. The innovative pockets allow the attachment of numerous integrated accessories, like an LED reading light (perfect for curling up on the couch with a quality book), swivel tables festooned from marble, and a charging table to wirelessly recharge mobile phones.
Not only rectifying the age-old problem of the phone charger being too short to reach the sofa, the Jasper II also features inherently functional storage spaces, that are integrated so adeptly that they're easy to miss upon first glance. The hidden storage space located underneath the chaise section of the sofa, for example, is large enough to conceal multiple cushions and blankets, while the sleek, timber console provides the perfect space to stow away remote controls. Even the floating shelf, located where an armrest would usually reside, provides the same function while also offering a space to showcase interesting coffee table books and magazines.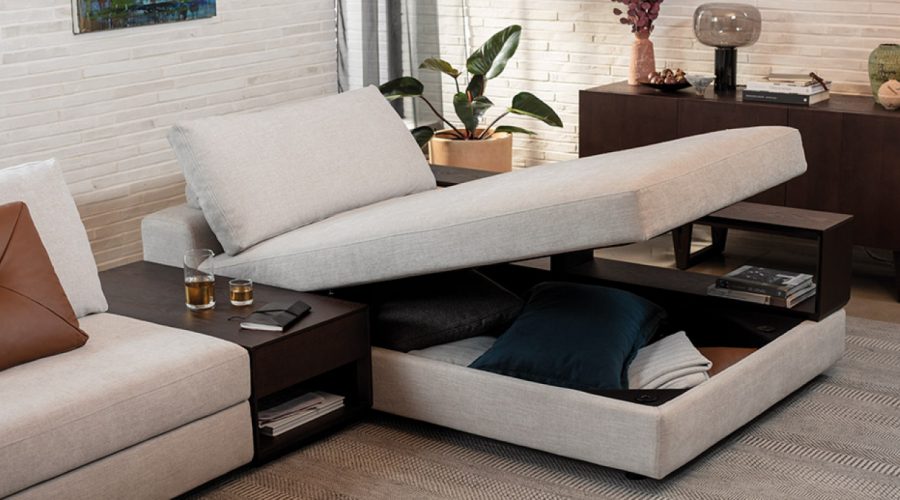 The Jasper II, a mixture of both traditional and innovative design, is reminding us that we don't have to surrender our cherished, timeless pieces in favour of an upgrade — because, sometimes, it's possible to possess both.
The Jasper II is available from King Living.
King Living
535 Parnell Road
Parnell
Auckland