For decades the familiar stare of a beautiful woman has entranced lovers of Italian designs on the homewares of luxury label Fornasetti.
One of the most prolific design figures of the 20th Century, Milanese artist Piero Fornasetti's playful yet groundbreaking style is instantly recognisable, with the house now helmed by his son Barnaba.
Opera singer Lina Cavalieri inspired Fornasetti's most famous series Tema e Variazioni — "themes and variations" — in 1952, which has evolved over the years from a series of six plates decorated with black and white designs, to nearly 400 variations.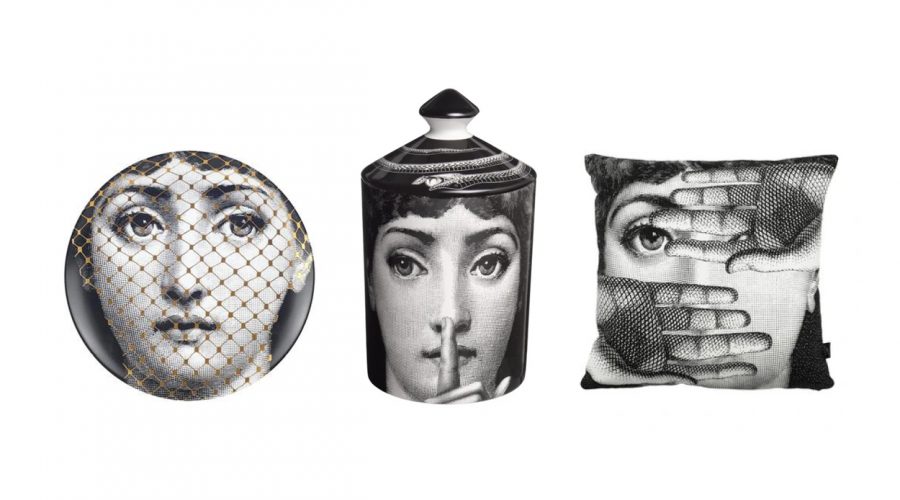 Once described as 'the most beautiful woman in the world', Cavalieri lived at the turn of the 19th and 20th centuries, and has been featured on Fornasetti's designs with a Chaplin-esque moustache, striking sunglasses, a crown, a hipster tongue piercing and more.
While her face has appeared on porcelain, it's also been celebrated on various household objects including cushions, candles, drinking glasses and vases. The enigmatic beauty has also been given a makeover on a limited edition plate exclusively for Auckland institution Design55, with only 100 available of the design.
"The public explained to me that what I did was something more than decoration," the late Fornasetti said. "It was an invitation to the imagination, to think, to escape from those things around us that are too mechanised and inhuman. They were tickets to travel through the realm of imagination."