Nestled above San Fernando Valley stands Clear Oak, a sprawling, single-story, mid-century residence (once the home of Bing Crosby's manager) that has recently undergone a meticulous renovation at the hands of renowned Los Angeles architects, Brett Woods and Joe Dangaran.
What started as a small refresh eventually turned into a full-scale reimagining, with the duo ultimately creating a home that is deeply connected to its surrounding environment via a clever, considered palette, the prolific use of glass and the optimisation of natural light.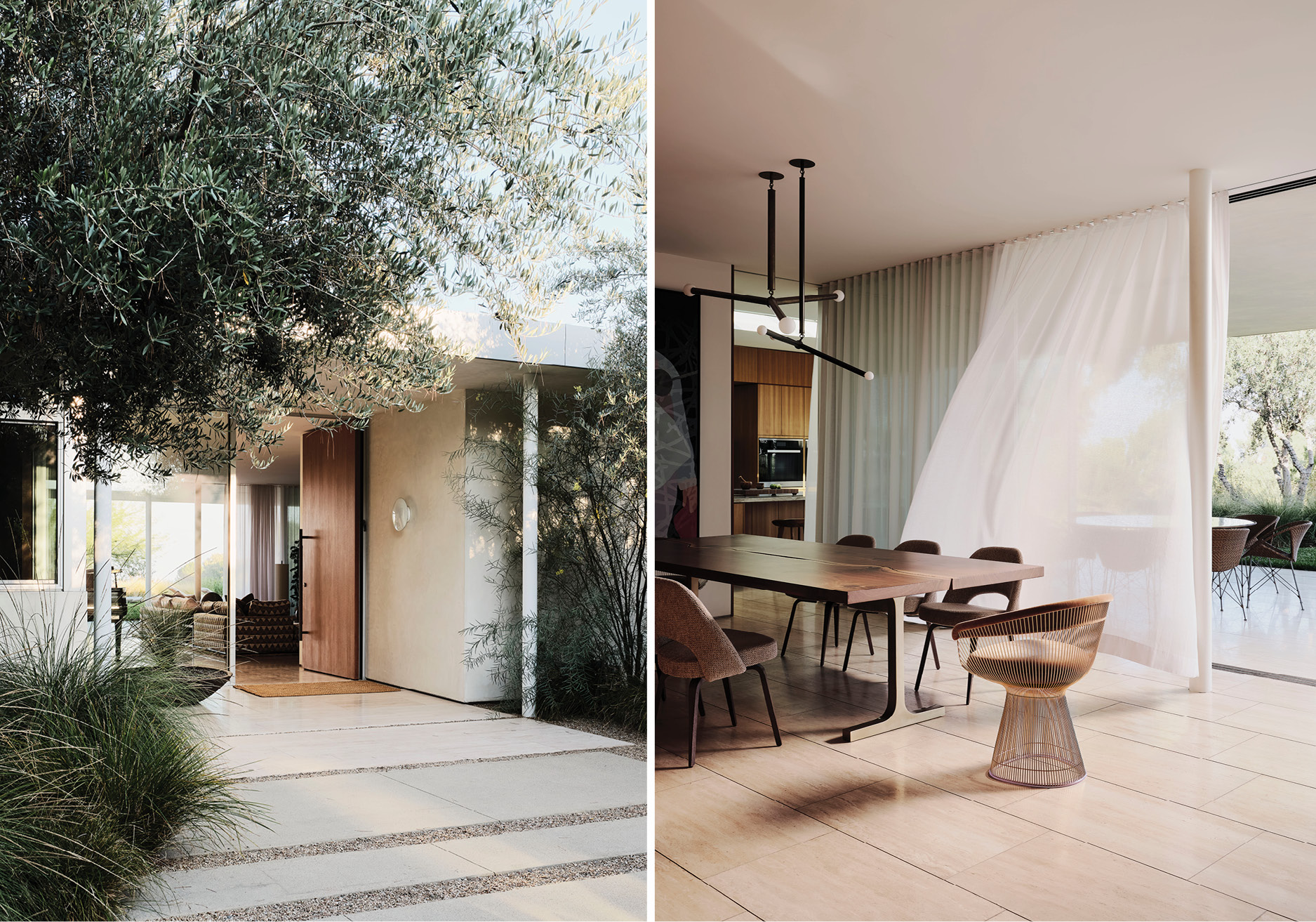 Inspired, to a degree, by Brazilian modernism, the interiors were informed by materials like rich teak, anodized aluminium, plaster and travertine, providing the perfect foundation on which the owner could layer furnishings that placed repurposed vintage perfectly alongside sleek, contemporary pieces, and a few custom-made ones for good measure. The effect is a home that is inherently timeless, in some ways a nod to the past, in others, undeniably grounded in the trends of now.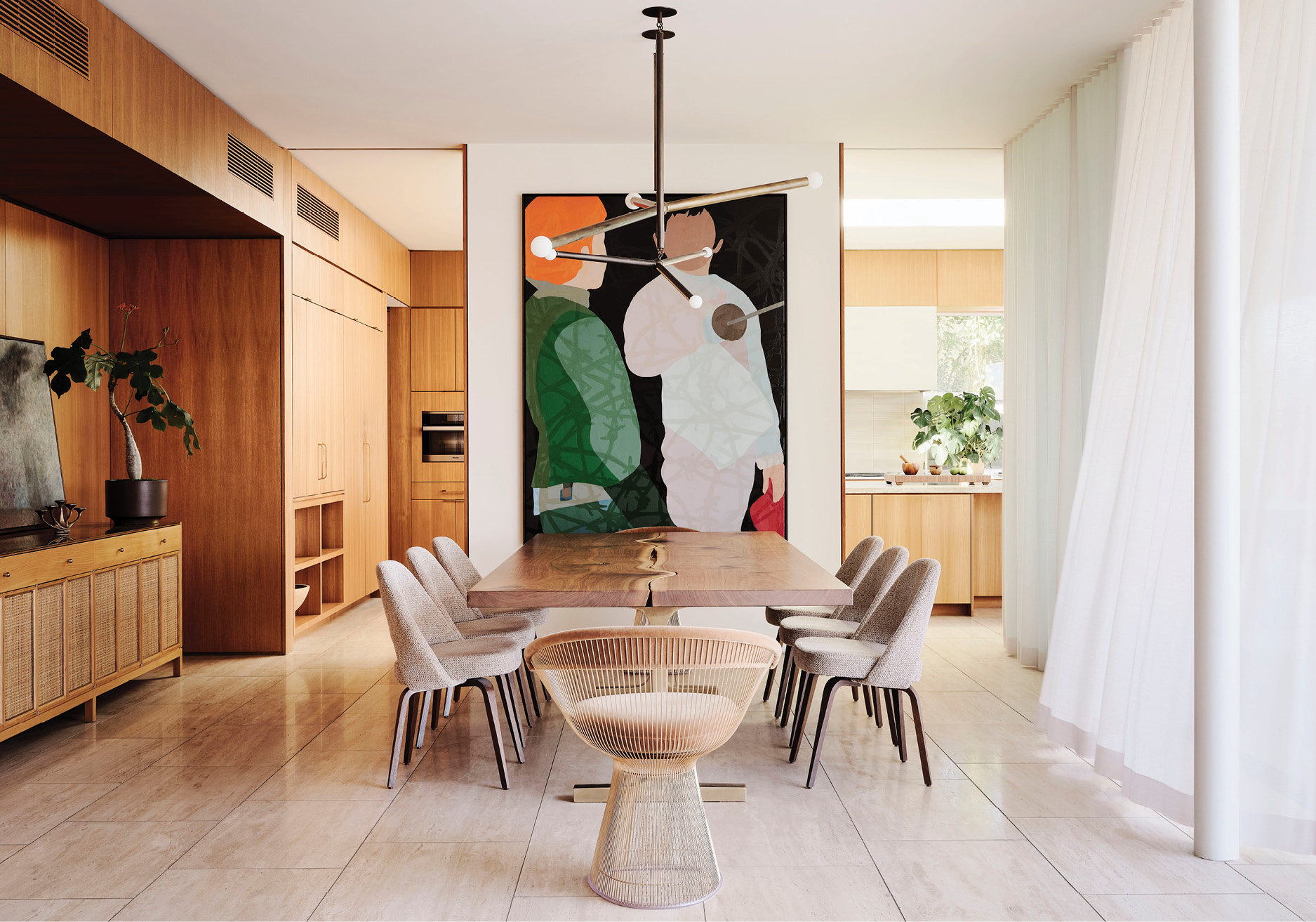 Crucially, the architects wanted the architecture itself to fade effortlessly into the background and create space for the surrounding landscape and the elegant furnishings and art to take centre stage. Here, they reduced the noise inside and created a sense of calm, pared-back sophistication, with rooms anchored by generous windows and skylights that work to draw the eye up and out.
From the wide, welcoming entranceway flanked by mature bamboo plants and a water feature, to the way in which the home opens seamlessly out to its patio and pool area, Clear Oak is a veritable oasis that promises a private sanctuary for its occupants — a place to find rest, relaxation and connection to nature.