Sumptuous and sexy, velvet has long been associated with luxury. From its tactile softness to the deep, jewel-like tones in which it is often rendered, this fabric might feel like the ultimate expression of opulence, but that does not exclude it from the modern home. When used correctly, a velvet piece is the perfect way to lend depth to a monochromatic, contemporary space — here's how.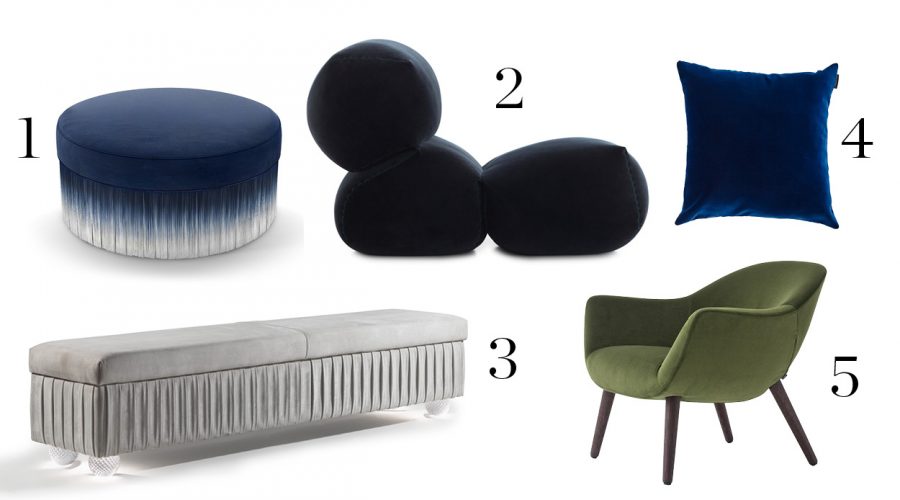 1. Subtle centrepiece
Choose a velveteen pouf like this Amami one by Moooi to inject a soft sophistication into your living room. 
2. Sculptural seating
If your style is more bold, try adding an eye-catching piece like Gan-Rugs' Grapy (by Kensaku Oshiro) to your space. As much a conversation-starter as it is a genuinely comfortable place to put your feet up. 
3. Understated addition 
A more subtle approach might be to inject a swathe of velvet via a piece like Reflex's Plisse Bench Seat. While it doesn't cry out for attention, it will most definitely get it.
4. Just a touch 
If you would rather just dabble in this trend, employ it with a lighter touch. Accessories like Coco Republic's Sara Scatter Cushion will offer a hint of velvet without ever feeling too much.
5. Everyday luxury 
Why not embrace velvet in something you walk past and use everyday? A piece like the Poliform Mad armchair will offer comfort and luxury in equal measure.