Dancing between the old and the new, this multifaceted home by Studio CD takes us on a theatrical and visual journey as it playfully juggles masculinity and femininity.
Despite millennial pink adornments and modern artefacts, the grand 853 square metres of house in Sydney's Woollahra is structured with distinctly traditional bones. It has been dubbed 'Art House' because of the juxtaposition of the theatrical and quirky by designer Claire Driscoll Delmar of Studio CD. In her designs for a young family with a newborn, Delmar envisioned a home where 'fun' was the recurring motif within the subtle layers of heritage foundation. Delmar expertly interplays shapes with texture, and use of materials, tone and colour, to ensure that fun does indeed take centre stage.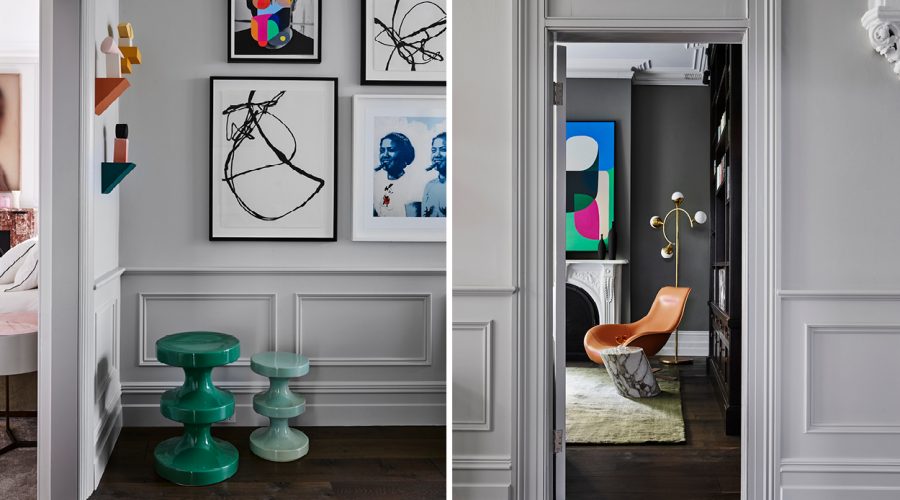 The dining area, with its elegant wooden flooring in dark oak-shade, is lifted and offset by the accents of red on the vase and sculpture stand. Unique art and lighting pieces, selected for their surprising compatibility with heritage details, create a playful ambience, while allowing the sophisticated architectural features to shine.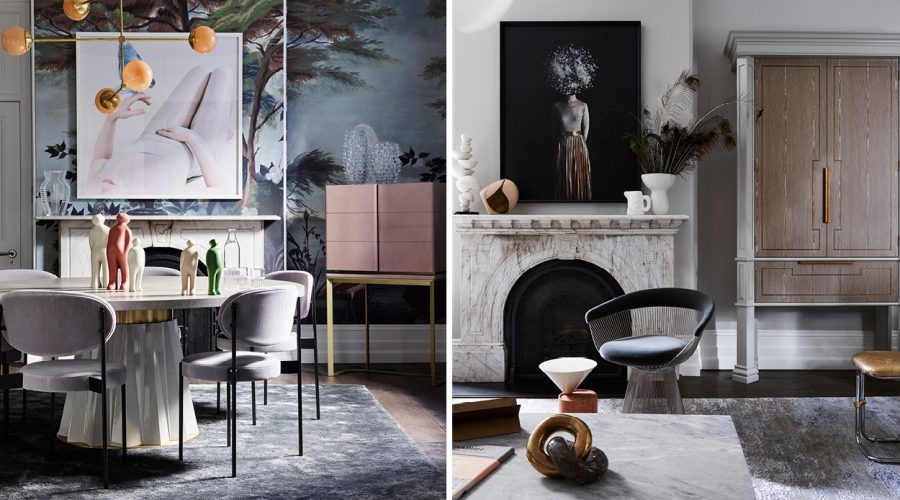 Delmar's favourite space is the traditional living area, which smoothly integrates shape, palette and texture and adds fun through repeated hidden elements. A keen eye might spot that the pleats of the model's skirt in the Miguel Vallinas Prieto photograph above the fireplace, are cleverly echoed in the pleats at the base of the dining table. With such deft touches, Delmar brings subtle cohesion to the entire space. This room offers two focal points through the attention-grabbing balance of muted tones with splashes of pink. With subtlety, the eye is led to the right of the space itself.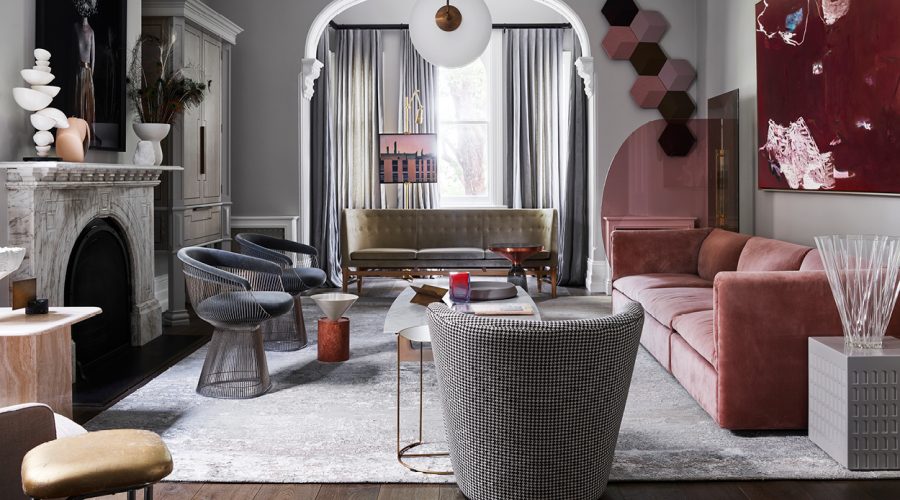 The classic heritage architectural curves are emphasised by the custom furniture whose smooth lines replace the more usual, crisp aesthetic and sharp corners. Soft textures create a relaxed space in the main bedroom, while bold, deep-red touches highlight the marble-textured fireplace. A mysteriously blurred painting nestles to one side. Unique connections dance among the cleverly-placed, and intricate, custom furniture, featuring playfully-repeated colour, shape and texture. Overall, the individual parts of the Art House come together to form one cohesive whole, while also leaving a lasting and joyful impression of dramatic whimsy.