Architecture + Interior Design — AKI Architecture Design
Photography — Sharyn Cairns
With a reverence for the past and an eye towards the future, AKI Design has transformed a Victorian-era home in Melbourne's South Yarra into a residence of unrivalled sophistication. Like a dance between light and dark, the designers have seamlessly blended elements of tradition and modernity throughout every space, resulting in a residence that feels simultaneously timeless and utterly of the moment. Fawkner House has become a testament to the art of balance, where, alongside all the trappings that having a rich heritage brings, this home is also the epitome of contemporary living — a captivating combination indeed.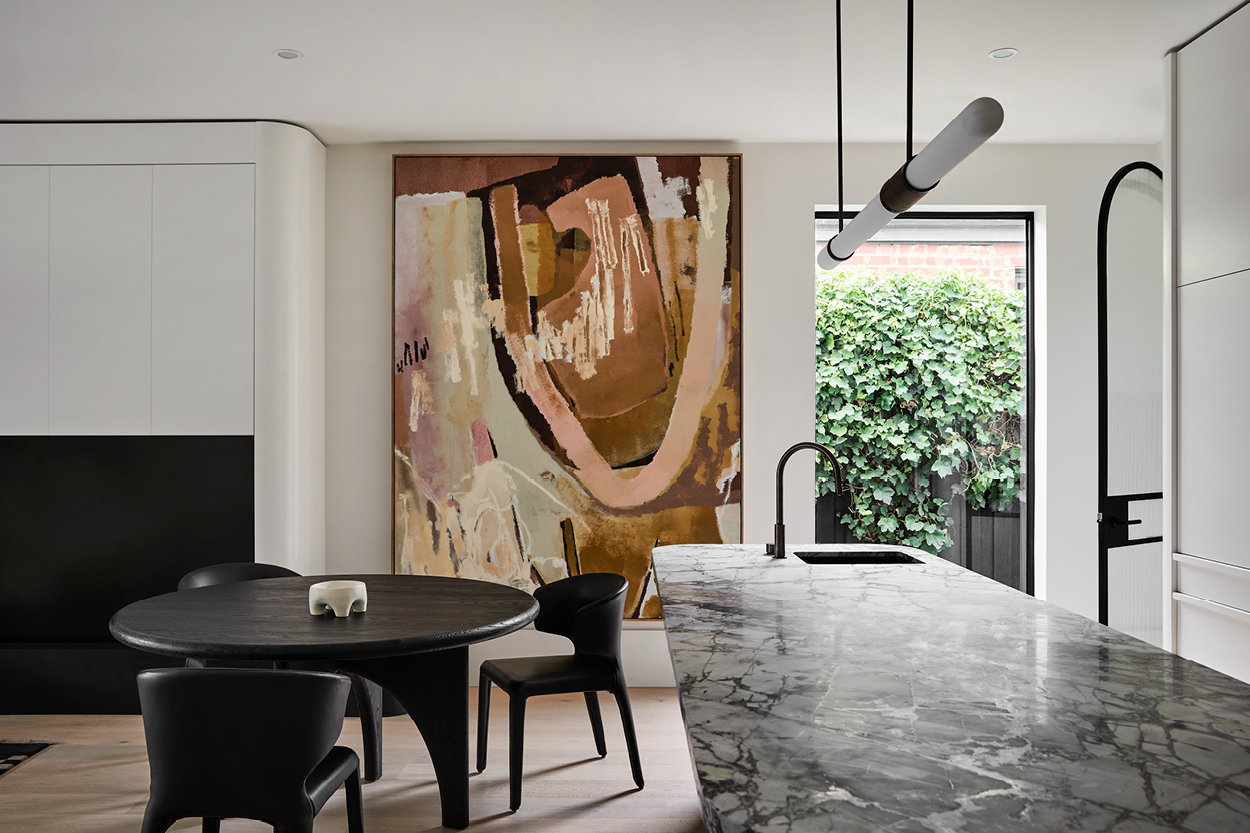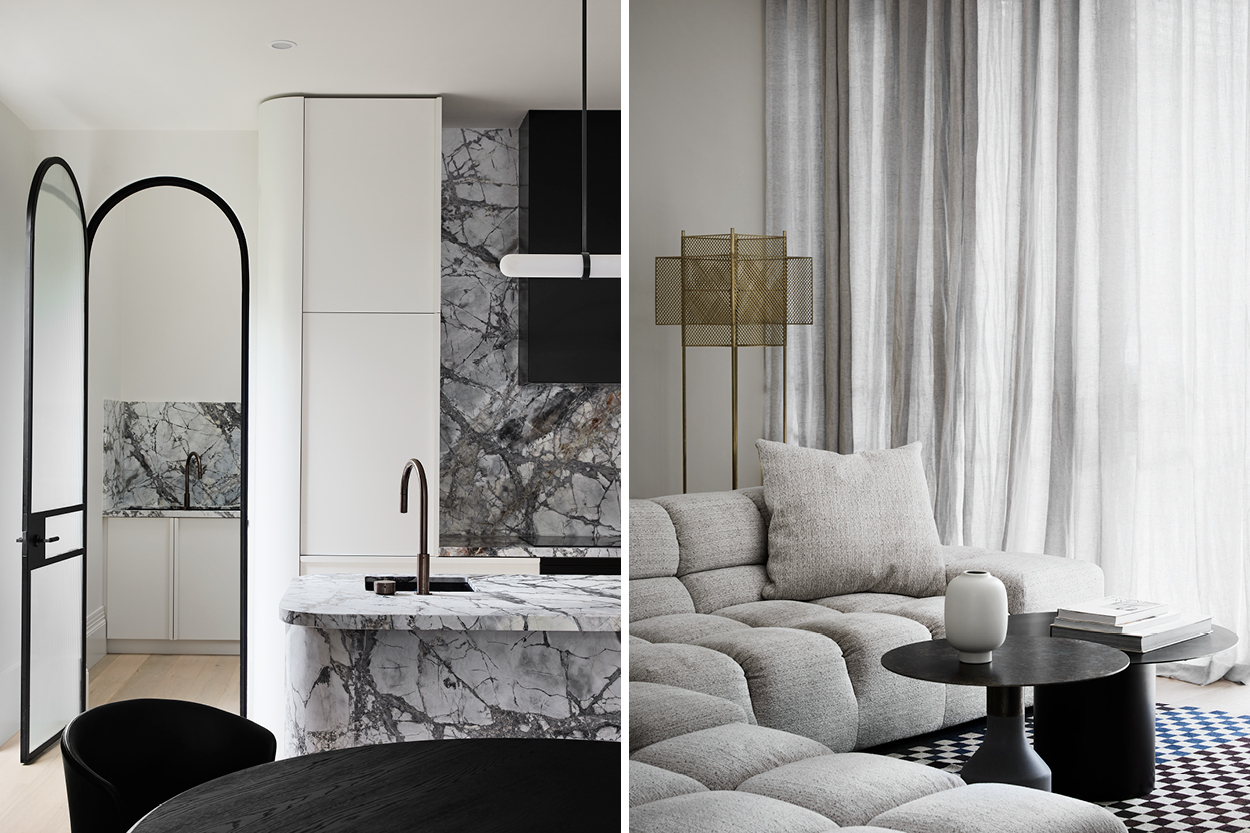 Maintaining this history was essential for the owner — AKI Design Founder and Director, Charis James — who initially acquired the address to unearth its hidden potential. Here, she set out to create a Parisian-inspired abode while ensuring it remained deeply connected to its architectural roots and leafy, suburban surrounds.
Restraint and refinement drove the directive for the team at AKI, who worked as a collective to transform the home's excellent bones into something that felt modern and approachable, where contemporary elements (like curvaceous lines, eye-catching furniture and a monochromatic palette) only served to enhance the historic features (like repeated archways, classic fireplaces and plaster detailing).
At the heart of the home lies the kitchen, anchored by a commanding island in undulating Concordia marble, around which one can imagine the residents gravitating at the end of a long day. And while in any other space, marble of this particular finish (and this particular scale) could be overwhelming, here, it is suited perfectly and echoed in subtle ways throughout the rest of the home (the fireplace and mantle in the master suite, for instance).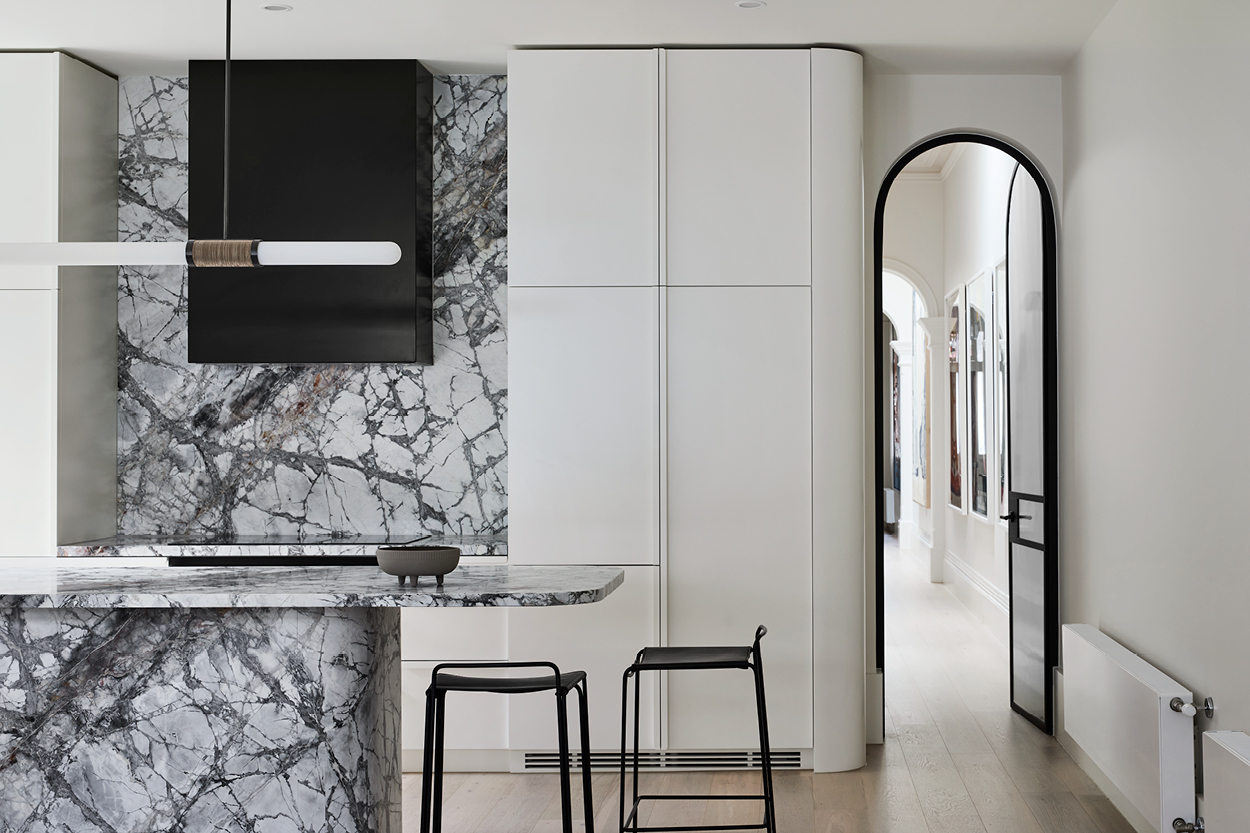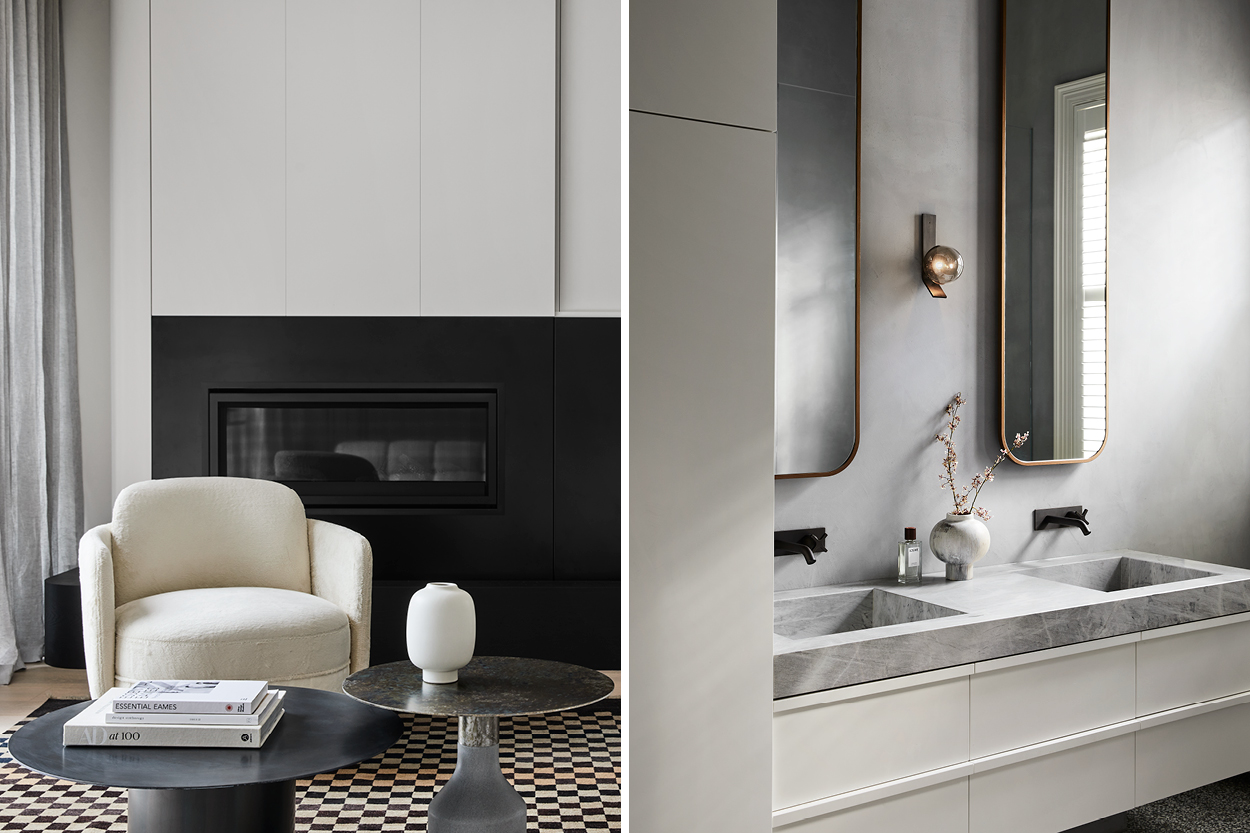 Built upon a foundation of warm neutrality, the material palette chosen by AKI Design is a masterclass in contemporary luxury where plaster meets monochromatic tones of white, grey, brown and black, light timber flooring and natural stone. That said, there is a cool edge delivered by the details — a burnished bronze tap here, some steel framing there, or a bold, vibrant artwork that takes up an entire wall.
As it should in a residence of this stature, natural light takes centre stage, effortlessly weaving its way through elongated and lofty openings, uplifting the atmospheric, deep-toned interior spaces with a luminous energy. At Fawkner House, the interplay between light and texture is brilliant. The walls become a canvas, artfully capturing and interacting with the day's changing sunlight, the custom plaster finishes gracefully enhancing the natural but striking colour palette and infusing the home with a sense of movement and dynamism.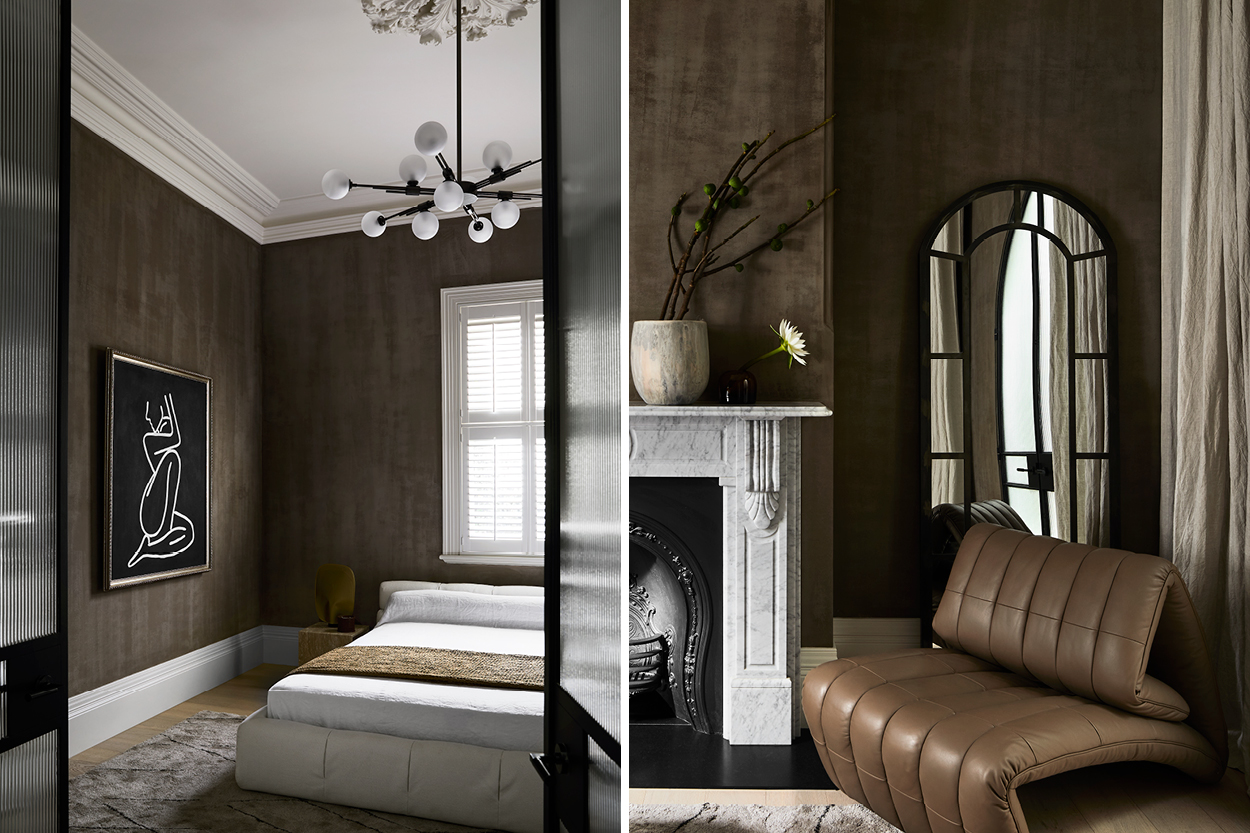 The elegant, arched motif, seen in doorways, windows and mirrors and hinted at in various furnishings, speaks to a balance that has been struck between privacy and openness, separation and unity. Internal glass doors enhance this dichotomy, allowing visual connections to flourish while still preserving a sense of seclusion, which gives this home an appealing depth and delineates the spaces beautifully.
Every element of the Fawkner House has been considered and curated meticulously to create a home that, despite its outward grandeur, striking finishes and exceptional artwork and furniture, feels inherently warm and inviting. A contemporary, suburban escape in every sense.
Get The Look
---