Perched near the peak of prestigious Bellevue Hill, overlooking Sydney's magnificent harbour, this imposing home offered a significant challenge to interiors expert Alexandra Donohoe Church of Decus Interiors. Architect Luigi Rosselli had artfully capitalised on the cheque book-busting views, heightening the serious stakes in creating impactful interior design.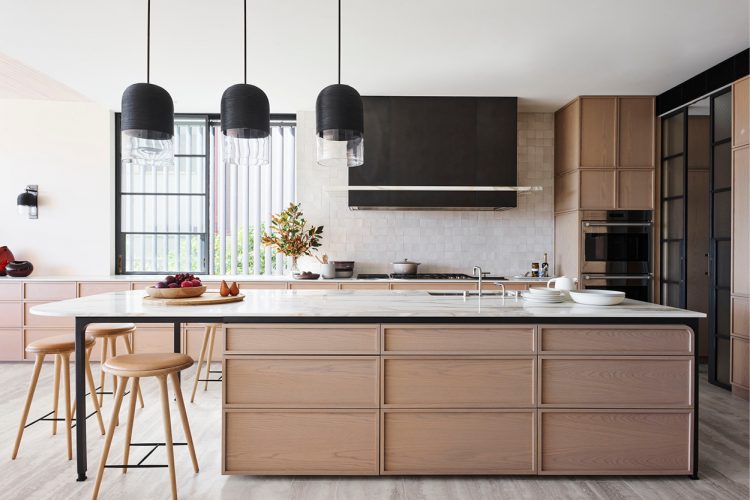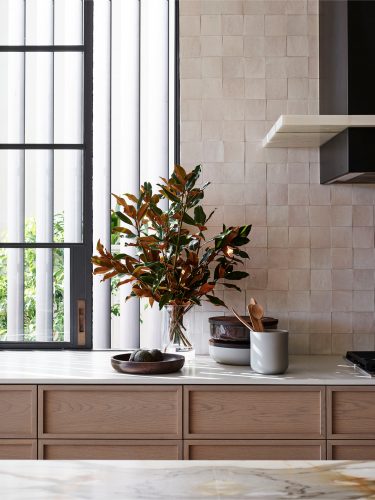 Turning her back on the harbour's glittering water, Church focussed on upscale basics to accommodate the needs of the family of six who were looking for a 'forever' house. Rather than filling the space with distracting objects, pieces were carefully edited with a focus on making materials top quality.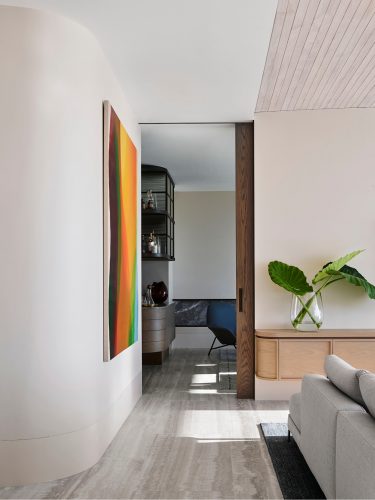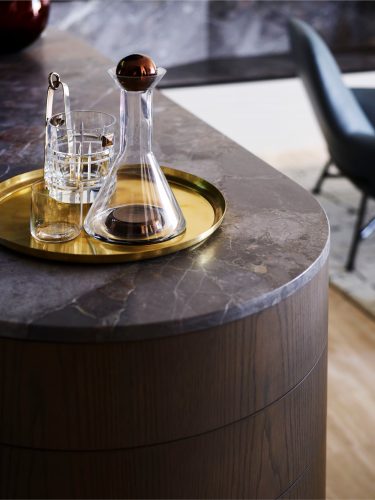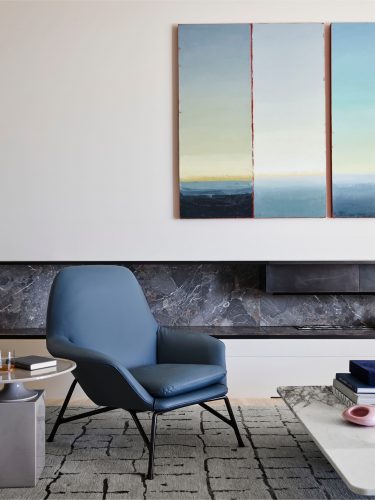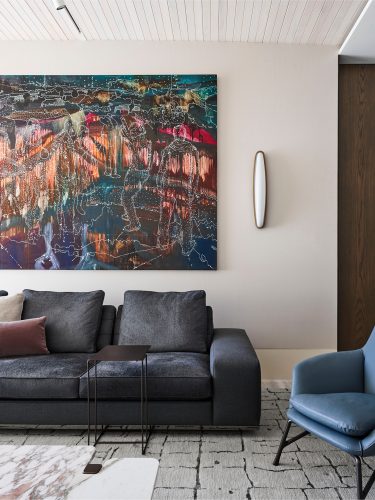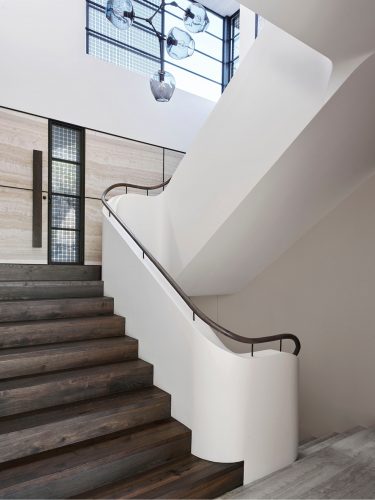 Balancing the building's classic feel with contemporary demands, travertine slab walls and doors were used at the entry, with woven bronze mesh offering a slightly more obvious glint of luxury. Then dark oak flooring solidly anchored the floor, with Church mixing things up by delivering a lighter stain in the living areas, warmer tones in the study and dining area before offering a deeper experience in the expansive walk-in wardrobe.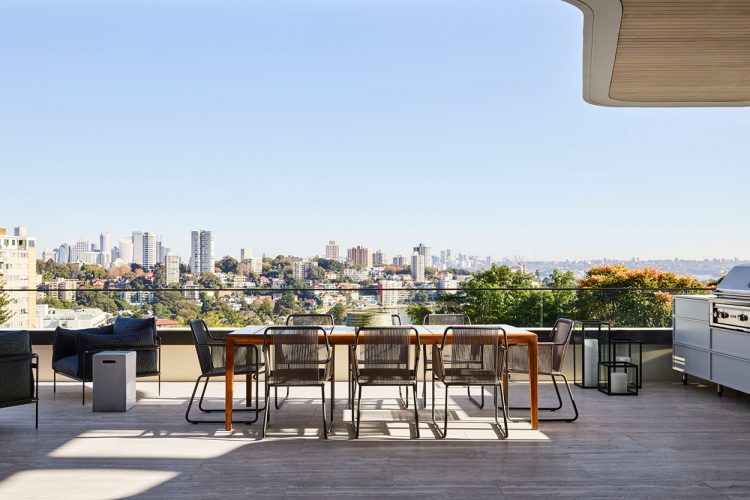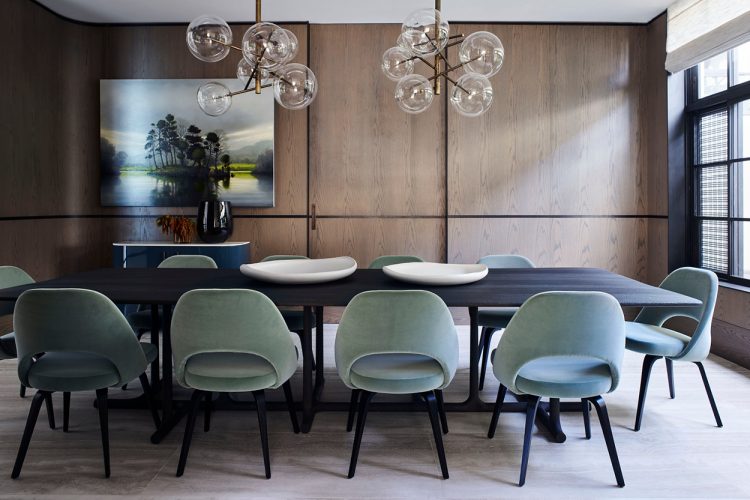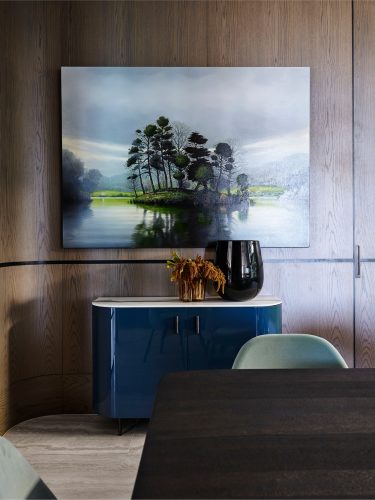 It was in the areas where the view takes a backseat, such as the dining area where you should do your best to look at loved ones and in the powder room, where mirror inspections are mandatory, that extra details could be added. Above the accommodating Christopher Delcourt dining table, two Gallotti e Radici pendants light the space, dangling like daring earrings. While in the powder room the basin is encased in stone that features colours swirling like a Japanese ink print.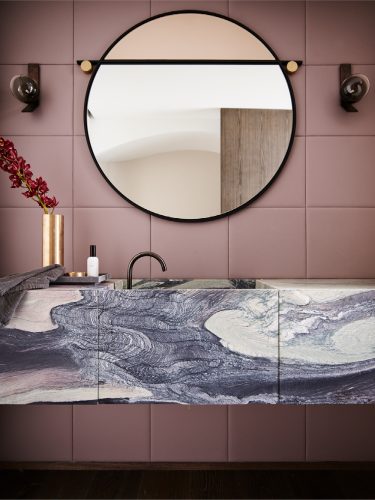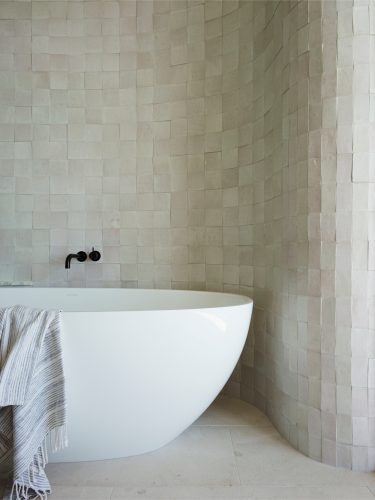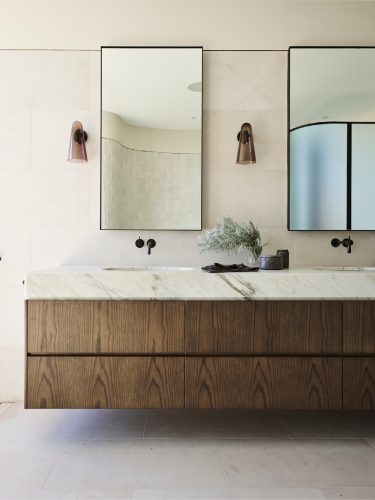 In other areas, such as the bedrooms, the palette is restrained to blues and greens with dashes of grey and playful shots of mustard and pink.
The result is one that matches the 'forever' brief, offering a happily ever after for the owners.