Rob Mills has an uncanny ability to utilise traditionally over-the-top materials in such a way as to make them feel altogether necessary. The homes he dresses boast touches of marble here, sheens of gold there and deep, jewel tones throughout, so when it came time to design his own residence, it was expected that his penchant for the finer things would be realised in more ways than one.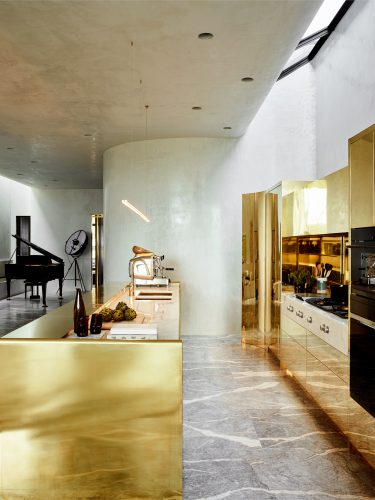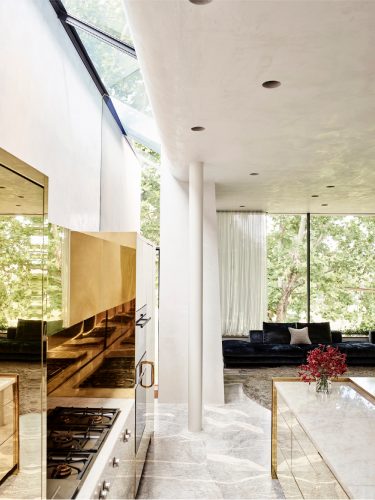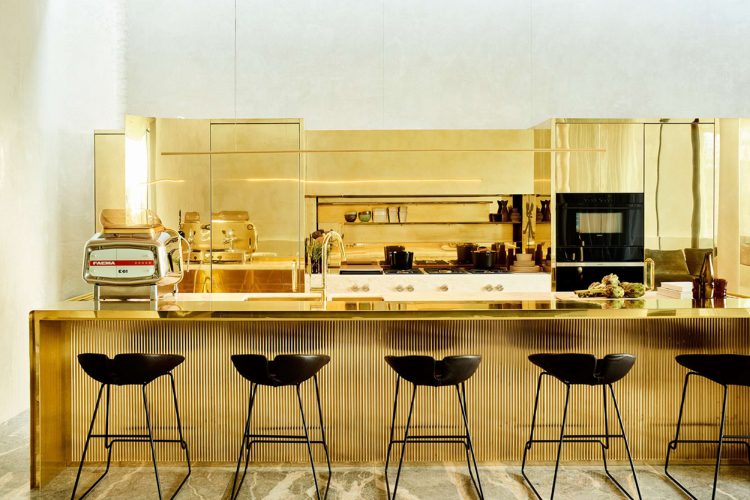 Undertaking extensive renovations in a former cardboard factory in Melbourne's Armadale neighbourhood, Mills' home is a considered collision of industrial sensibilities and contemporary interpretations of luxury. The various spaces of the five-bedroom family home are separated by large, sculptural enclaves but connected through a generous application of natural light and gently curving walls. Playing on the tension between undulating and straight lines, there is a seamless flow that connects every area of the house, from the grandly spiralled, dark marble staircase to the large, circular front window, to even the finer interior touches like curved mirror edges in the bathroom and the rounded dining room chairs.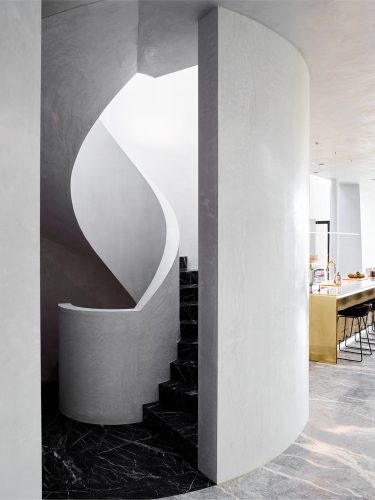 Thinking about the mechanics of family life as much as the aesthetic balance of each room, Mills ensured that relaxed communal spaces and functional areas like the kitchen were kept as practical as they were visually appealing. The kitchen is the striking centre point of the home, boasting an eye-catching, golden brass bench that pre-empts the other caramel-coloured accents through the rest of the house. The open-plan living space is bathed in ambient light from the floor-to-ceiling windows at one end and uses an intriguing mix of minimalist and maximalist principles. The gilt finishes and marble floors work with the understated furnishings and crisp white accents to become a happy melange of extravagant simplicity.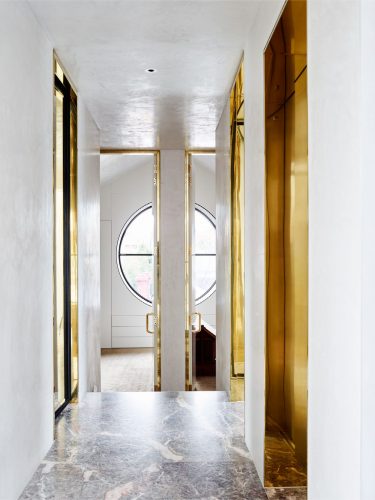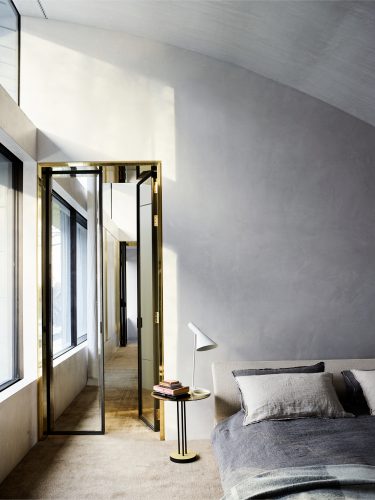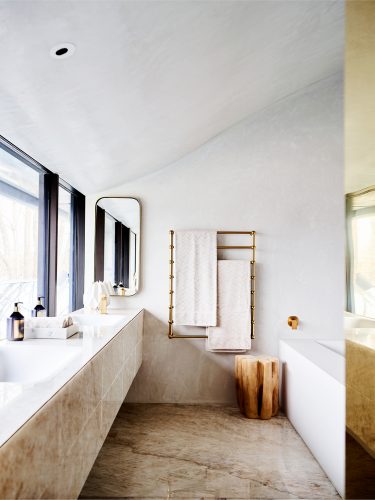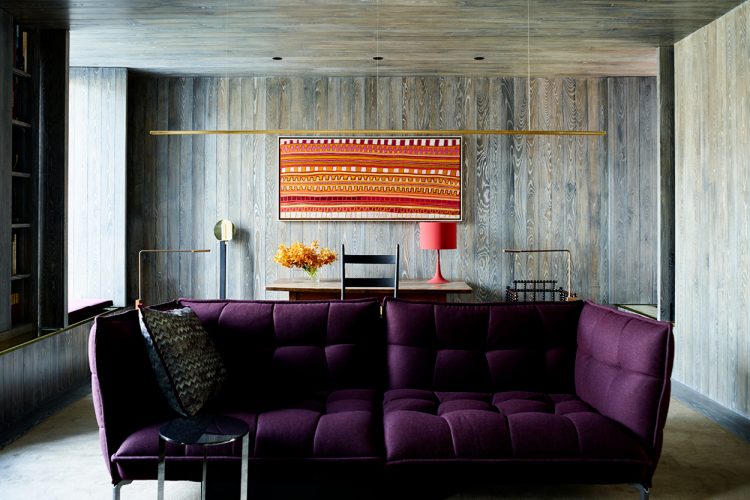 Various iterations of grey and grey-blue permeate the bedroom and study, the latter offsetting its cool-toned wooden walls and ceiling with solid black furnishings and lavish, jewel-toned velvet touches. The thoughtful use of materials in this home is really what sets it above the rest. It makes a case for courageous choices and encourages us to not shy away from occasional opulence.