It might surprise you to hear that there is no universal standard when it comes to the right shade of white to use in your home. In fact, it takes a trained eye and a honed sensibility to execute white walls and finishes that don't make a space feel cold or uninviting. Here, the experts at Shelley Ferguson Studio have used a light neutral palette of Resene Blanc on the walls, ceilings and fixtures of this home, transforming it into a sophisticated sanctuary for its busy owners, and creating a warm, textural quality in the process.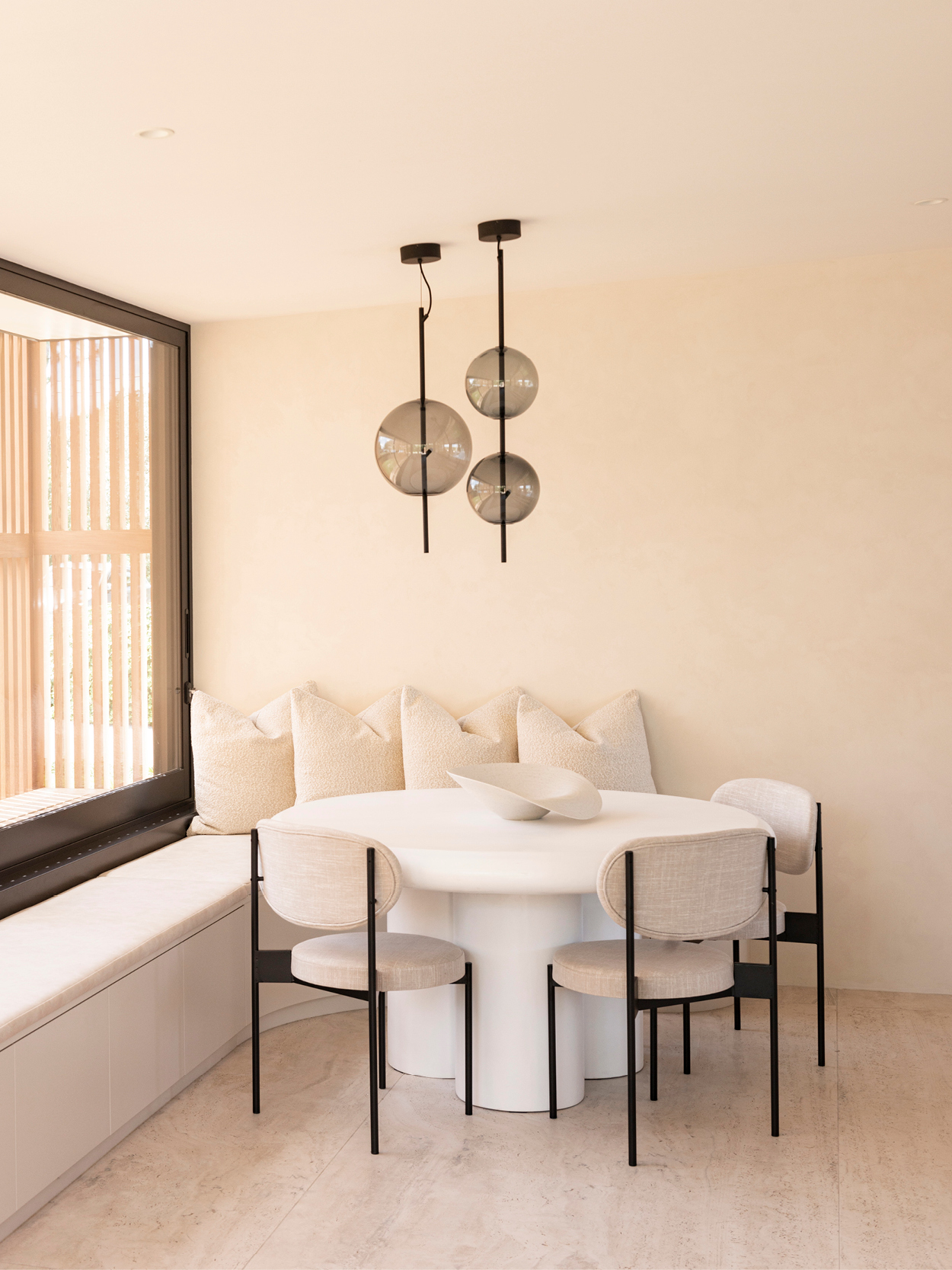 Wanting to avoid bright white tones, the designers utilised different strengths of Resene Blanc to imbue softness instead and showcase the home's special materiality. Rockcote plaster in Resene Blanc was used to achieve a cohesive look and built-in lacquered cabinetry was treated to coats of Resene Half Blanc, while Resene Blanc was also used on the dining area bar to match the room's moodier vibe.
Elsewhere, Resene Quarter Blanc was used on the ceilings, walls and trims to minimise the number of hard lines throughout the home and achieve a seamless finish. The same neutral tone was also used on all the doors and frames, with finishes altered for practicality. (Resene SpaceCote Low Sheen on the walls, Resene SpaceCote Flat on the ceilings and easy-to-clean Resene Lustacryl semi-gloss on the architraves, doors and window frames).

Even the bathrooms were made to tie in tonally with the living spaces, where Resene Kitchen & Bathroom paint in Resene Quarter Blanc ensured a consistent aesthetic.
A masterclass in how neutrals can be deployed in different ways, Shelley Ferguson Studio's clever use of this versatile Resene palette has resulted in a calm, chic home that offers an escape from the busyness of everyday life and proves the power of considered colour.