The natural beauty and cultural success of New Zealand has always drawn global attention but now we are front and centre internationally thanks to our determined community spirit. As optimists look ahead, the desire to be a part of that vibrant community, particularly in a pocket of Grey Lynn, is particularly strong. Only recently launched, pioneering residential development The Hadlow is selling quickly, with construction now set to begin at the end of 2020. Thanks to its unique approach to creating an urban village, the enthusiasm for making The Hadlow a home is easy to understand, with only a handful of the desirable properties left.
Nestled in the heart of Grey Lynn, The Hadlow is a development ideal for those who are wanting the village lifestyle without having to leave behind the benefits of inner-city dwelling. Conceived by the architectural visionaries at Leuschke Group, it comes as no surprise that much of The Hadlow's allure is down to the impeccable design, both indoors and out.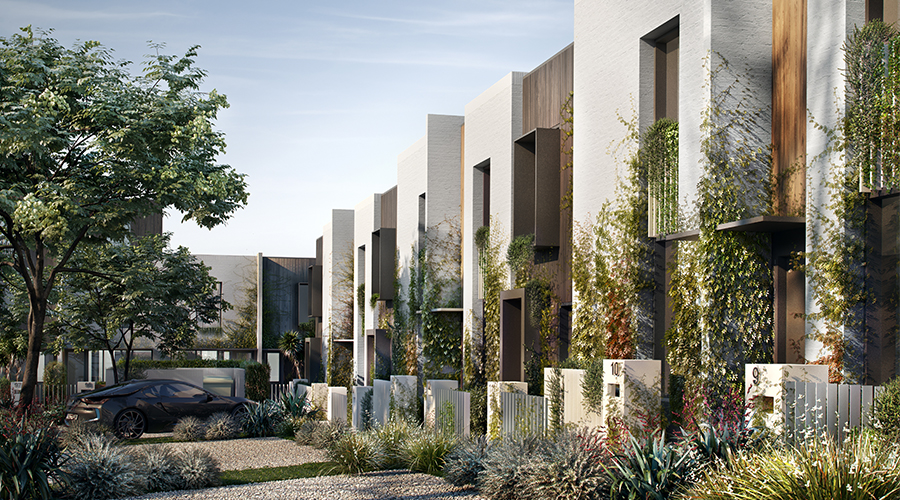 Each spacious residence, divided by concrete intertenancy walls, follows an open floor plan whereby the kitchen and lounge area connect, and a sliding door between the living quarters and the greenery-drenched private courtyard ensure that the flow between indoors and outdoors is seamless. The residences are characterised by earthy materials, and thus play host to sleek timber furnishings — like the kitchen cupboards and wardrobe doors in the bedroom — and marble tiling, which can be found across the walls of the refined and modernistic bathrooms.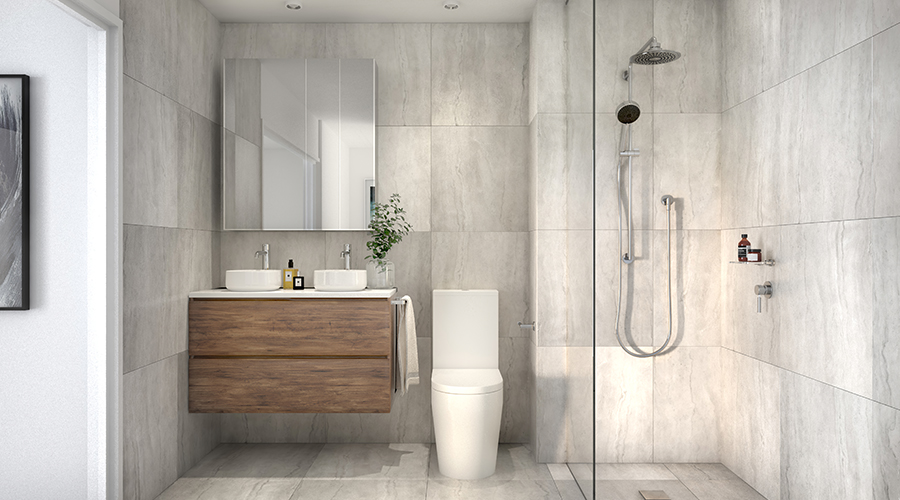 Once outside, each terraced abode boasts a luxurious façade made up of brick slicked in stark white paint with dark timber and metallic detailing. Whether it's dripping from the window balconies or lining the car park spaces, protruding from the private courtyards or hedged between each residence, flourishing mature greenery can be found peppered throughout the outdoor spaces.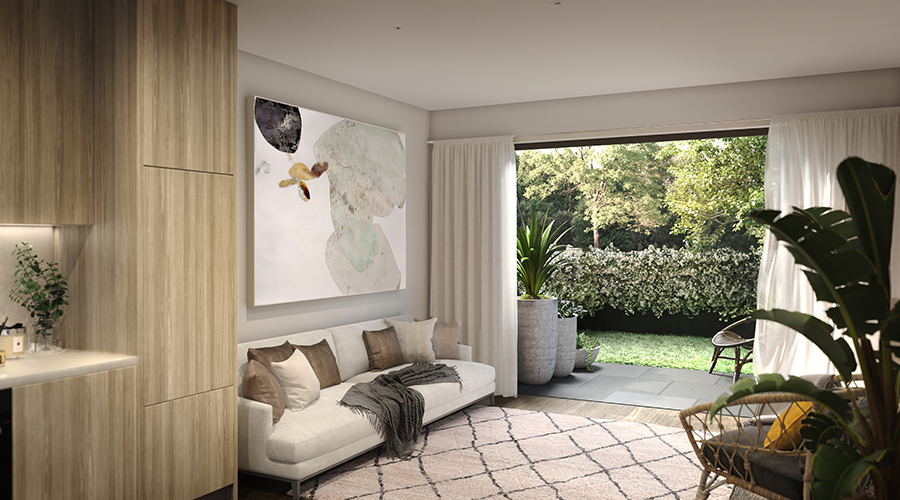 The Hadlow has, after all, been designed to connect residents to their natural environment, not only to provide a stronger sense of community, but also to encourage them to live a more sustainable lifestyle. To encourage farm-to-table cooking at home and general eco-living, in addition to standard neighbourliness and community spirit, a private, communal vegetable garden is available for resident green thumbs. Even the car-share facility, spread across three car parking spaces, will provide the latest model of electric car for residents to use.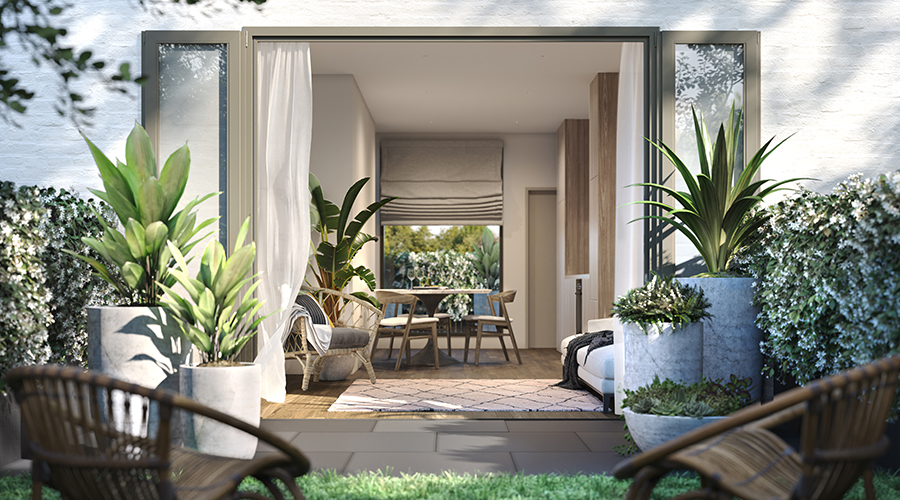 When health-conscious Hadlow inhabitants aren't kicking back in their private courtyard or tending to their flourishing vegetable patches, they can partake in the countless boot camps and fitness groups that are held at the local parks. Dining options are plentiful too: whether it's a coffee and a spot of brunch or a heartier dinner complete with a glass of wine that incites intrigue, a multitude of cafes, eateries, bars, restaurants and local markets are on hand to satiate local gastronomes.

Needless to say, The Hadlow is set to be an inner-city sanctuary that offers an unparalleled experience to its residents. Intertwining every perk of both the relaxed-village and inner-city lifestyles, there's no questioning the demand for Grey Lynn's newest residential offering.